Here are some of the best travel packing hacks we use when going on vacation or preparing for a road trip! How to save space, what to bring, and tricks on saving space in every area possible are here. There is a way to bring everything you need as long as you plan carefully here's how we do it.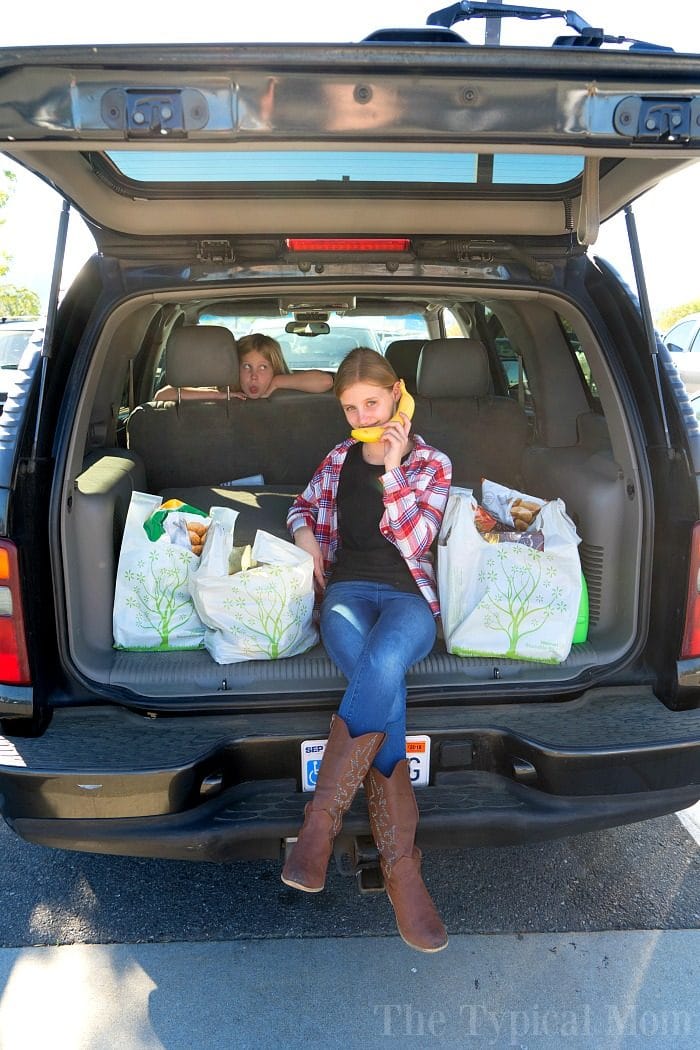 Let's face it…traveling is awesome, but takes more planning with kids! Packing for your trip can be challenging at times, especially when you're headed out on a road trip and have minimal space.  It can be overwhelming.  What to take, what not to take…how in the world will everything fit in one suitcase?  Or…..how will all those suitcases ever fit inside one car?  Those are legitimate valid questions to ask, and we have a few handy travel packing hacks to help you! Don't waste time and energy stressing out over how you are going to be able to take everything you want to.   When it comes to packing accordingly for a road trip, or any kind of travel really, just remember that it is possible to bring everything you need.  If you have a vacation coming up and are needing a little help in your travel packing game, here are some suggestions for you to find that "extra" space that you are looking for in your suitcase. Special thanks goes out to Gain at Walmart for sponsoring this post so I could share tips from our road trip blog with all of you. 😉
Here are a few of our best travel packing hacks
 Always roll your clothes.  Don't scrunch them up and throw them in your suitcase or try folding them into nice neat little squares.  While it may work, it's wasting a ton of space.  For each article of clothing, roll it into a nice, tight little rolls.  It may wrinkle them a bit, but if you are looking for space for your items, that's the least of your worries.  You can always lay them out or iron them whenever you reach your destination.
Use all available space.  Every last bit of it.  Packing a pair of shoes in your suitcase?  Shove those shoe cavities with socks or underwear.  Fill those spaces.  Anything that is rounded or hollowed has room for something to be placed inside of it.
Pack a mini overnight bag.  Trust me on this one.  Think about it. If you are traveling somewhere for a vacation, and you have to stop overnight at a hotel before reaching your destination, it can be a HUGE pain to unload every suitcase in your car, just for one short overnight stay.  Pack a mini overnight bag to include minimal items for your stop.  Pajamas, bathroom necessities, and a change of clothes for the next day.  Boom.  You pull into the hotel, you check in, you grab your one overnight bag and you're in your room in no time.  No lugging around an oversized suitcase packed for a vacation of 5 plus days.  Nope, you and your overnight bag will be perfectly fine.  Less stress and less mess to worry about in the morning when getting back on the road.
Separate your things.  Let's talk clothing. There will be a lot of it especially if you're traveling with kids. Make sure everyone has a bag that is theirs for clean clothing, but once they're dirty have a designated bag for everything that needs to be washed. If you're traveling for a week or longer just bring half the amount of clothing you'll need for the entire trip, and then bring detergent! Bringing detergent means you can pack less clothing = saving a lot of space! We like to rent a house vs. staying in a hotel, or find a hotel with washers and dryers available so we can bring half as much. We just wash and rewear our clothing after 4-5 days and we're good for another week if we want! A container of Gain like this one is handy because you can grab the handle and tote it in wherever you go, and it has a nice tight cover over the handy dandy spout too…..found it at Walmart when I was grabbing all the other essentials needed to go on our trip (like snacks!!). Another tip…Gain 150 oz. Liquid is on Rollback at Walmart right now, PLUS, you can watch for the RedPlum coupon book in your 2/11 Sunday paper or pgeveryday.com for $2 off coupon you can stack with the Rollback (valid through 2/24) and brings the price on your getaway Gain down to just $11.44 for 150 oz. or less than $.08 per ounce.

If you need to take an extra pair of shoes, be prepared.  You don't want those dirty-soled shoes rubbing up against all your clean clothes.  Take another plastic bag to keep them separate.
Pack an extra plastic bag or two to store everybody's dirty clothes when y'all are done wearing them.  That way, they aren't intermingling with your clean clothes in the suitcase and you can just grab that bag to take to the nearest washer with your Gain detergent and you're golden! 😉 Seriously one of the most important travel packing hacks!

Pack what you need.  Educate yourself on your vacation destination.  What is the temperature and what does the weather look like over the next 10 days?  If it's 75 and sunny, then leave the winter clothes at home.  Packing those unnecessary items only takes up unnecessary room.
Pack your suitcase in layers. Think about what you will need to get to most often if you have to get anything out of your suitcase.  More than likely, a clothing item of some sort.  If you are packing extra shoes, or toiletries, have those placed in the suitcase first since they aren't going to be urgent to get to.  Then, stack on top of those items the more used ones.  That way, if you need to get into your suitcase for something, you aren't digging around and messing up the entire layout.  You will know exactly where everything is and it will be so much easier to get to!
Travel packing doesn't have to be difficult.  It just takes some time and patience to figure out what works best for you and your suitcase packing style.
From then on you will have your routine and travel packing hacks down pat and wonder why you ever worried about it before. 😉 Remember that space is limited so utilizing every square inch when packing is key! Prepare and plan ahead before actually packing your suitcase and you'll be amazed at how many items you can truly fit!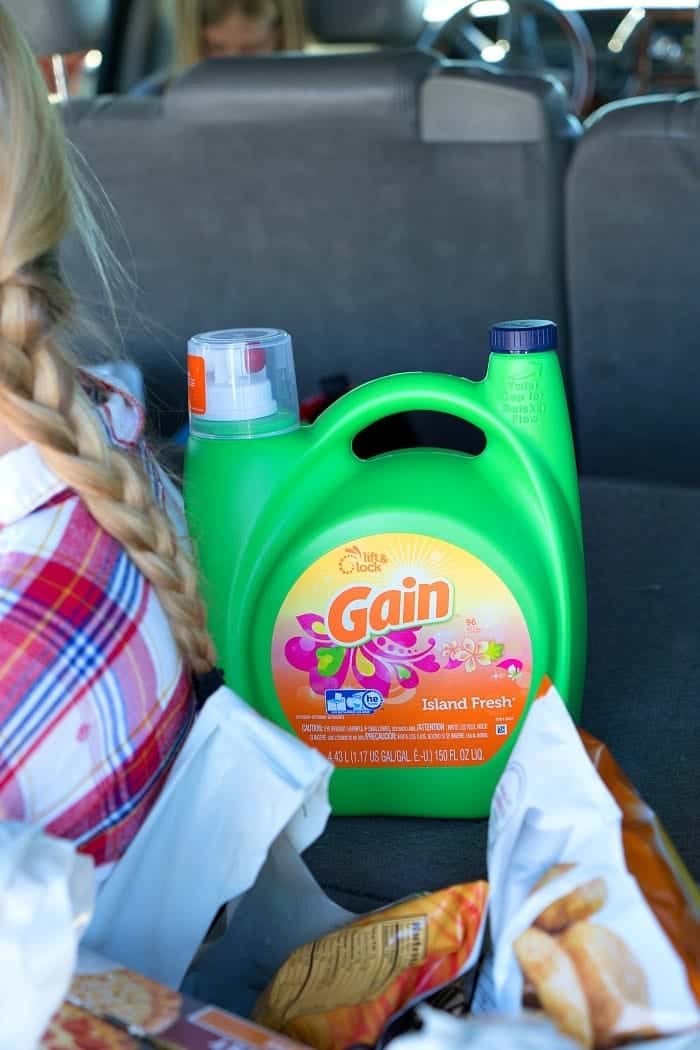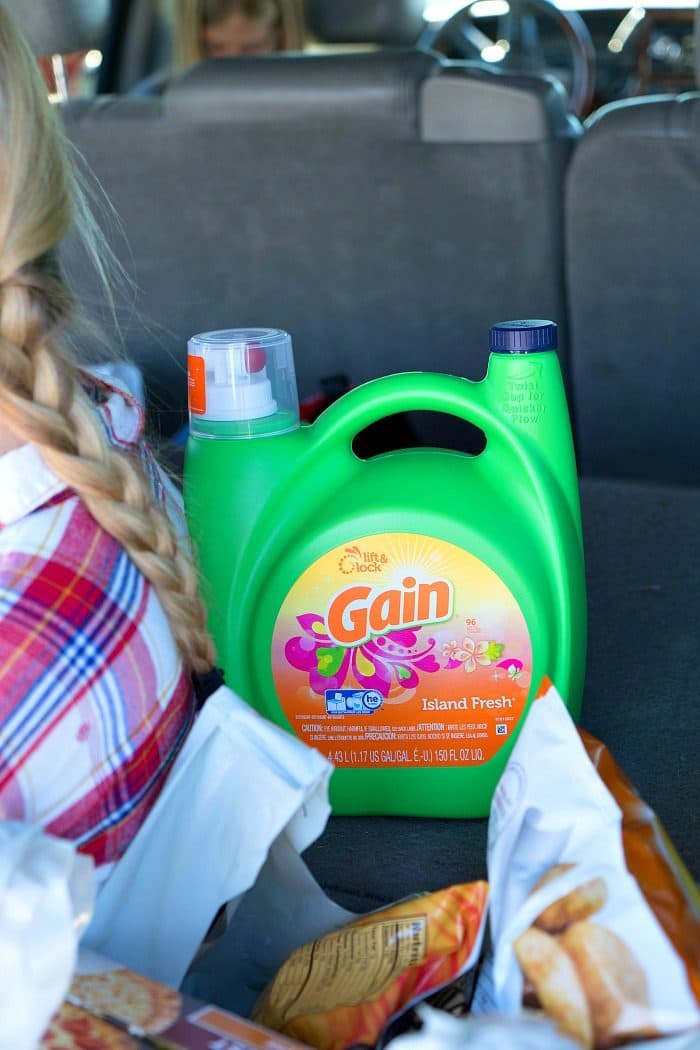 This is a sponsored conversation written by me on behalf of Gain at Walmart. The opinions and text are all mine.