We were invited to experience Christmas at Sea World San Diego this year and were so excited to see what they had in store for the holiday season! We love anything that has to do with Christmas….the music, shows, and surely Sea World would be extra fun with all of that! Special thanks goes out to Sea World San Diego for allowing our family to experience a day at their park in order to share our experiences with you.
When you enter Sea World San Diego during the holidays you immediately know something is different because there's this big beautiful tree to greet you just before you walk into the park!
Sea World San Diego
We hadn't been in a while, and found a large new area we hadn't seen before when we entered their gates. It was pretty impressive and a hands on experience for the kids to touch some new fish.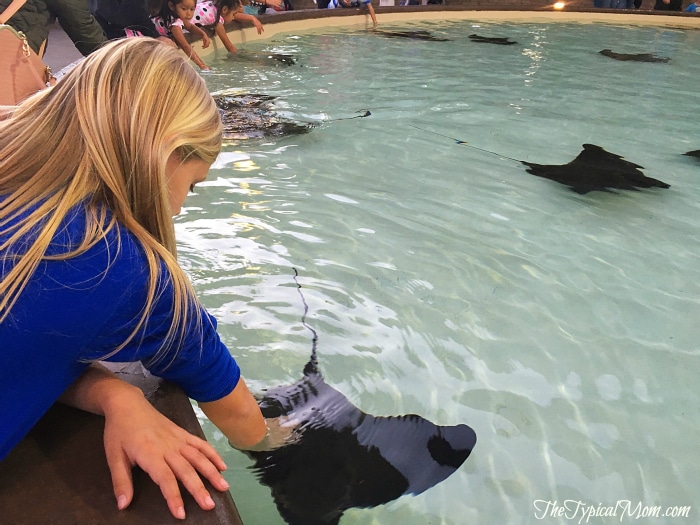 Before the shows started we headed over to one of their favorite areas so they could touch some more creatures, then it was off to see what was new at the Dolphin Island Christmas show….we were in for a real treat there!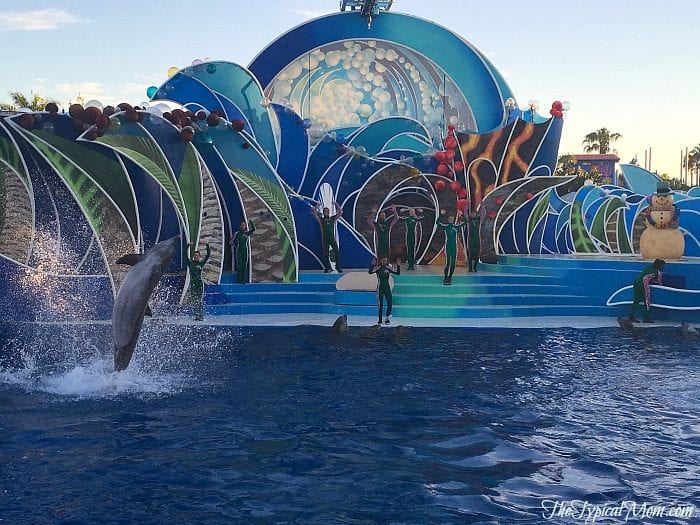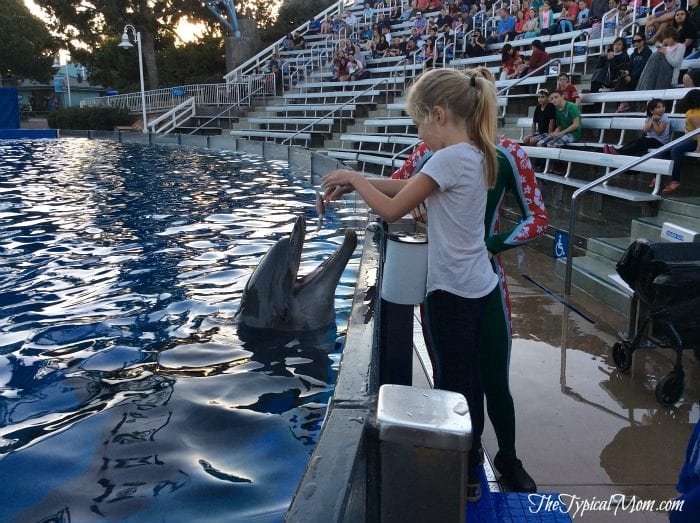 Out of sheer luck a gal asked if we would like to be part of the show and of course we did! The Christmas show was great, had hula dancers, holiday music, and a backdrop perfect for the season. My girls got to feed dolphins which was a special treat, guess that happens to one lucky family during their shows!
One special show for the Christmas season is Sesame Street Christmas at Mission Bay! It was such a cute show filled with holiday songs, dancing, and all the characters we grew up with…a must see!
The sea lion and otter show is always one of our favorites and it had a holiday twist to it too. The set was all decorated for Christmas and they even had the ball dropping for New Year's Eve at one part of the show. Super cute! If you're on Periscope you can see a bit from this show (my handle is thetypicalmom). If you haven't been to Sea World San Diego in a while, it's great to visit during the Christmas season. All the shows are decorated, include holiday songs, and new things to see….even Shamu!!
As you walk throughout the park there are lights and holiday music playing everywhere! Santa's Village is set up with reindeer, a village, and you can have an opportunity to have breakfast with Shamu AND Santa if you make reservations. Look at all the attractions during the holiday season they have here and a rundown of their shows with a holiday twist to them are here too. Sea World at Christmas last from Nov. 21st – Jan. 3rd so you have plenty of time to experience it for yourself.
For more easy recipes, tips and crafts please LIKE The Typical Mom on Facebook and follow me on Pinterest! You can also sign up for my free weekly newsletter which is packed with goodies I know you'll love. 😉