Looking for Mulligans family fun center coupons for the Murrieta location, well here is a great one that includes entrance to the waterpark too.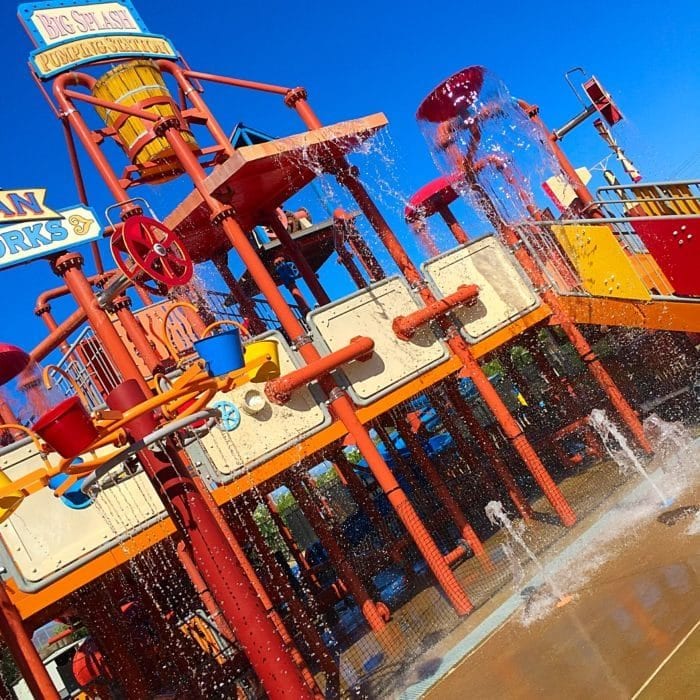 This is a picture I took of the waterpark / splash pad when we were there. Such a fun place but it is always best if you can grab Mulligans Family Fun Center coupons before you leave. (originally published 12/17)
Mulligans family fun center coupons
It is small but just big enough to get wet and play with friends during the hot summer days! Absolutely perfect for kids under about 6 and a perfect size for them. In an area where you can see and find them easily and there are a lot of chairs there for parents too.
Open during the hotter months and included in the cost of some of the wristbands, you can stay all day. I will update this post with any and all Mulligans family fun center coupons I find online to save you money.
Not quite as big as the one at Castle Park, but still great since it's close.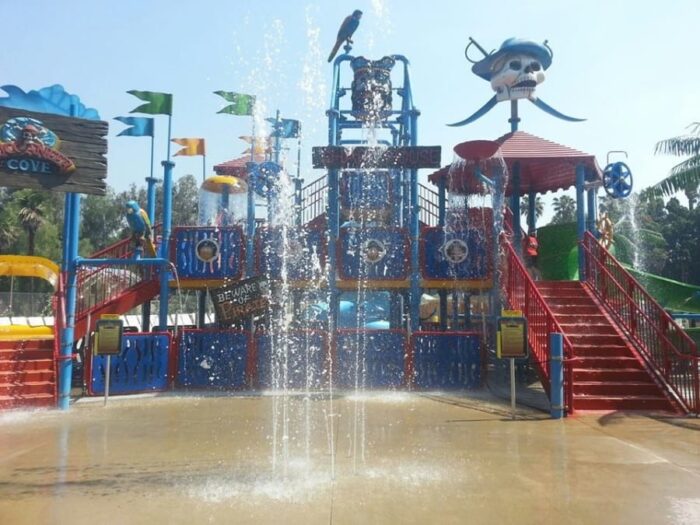 Here is a great way to grab Mulligans family fun center coupons!! This week there are several deals. Great to use during the weekend or any time just for fun!! Even better is getting an all day pass that includes mini golf, rides, go karts and more. Grab discount coupons to Mulligans Murrieta right here.
Coupons for Mulligans family fun center
There is also a deal on Tuesdays for all day passes for fun, here is more info on that. We took advantage of this during Spring Break, It was great because my girls could do just about everything there and we were there all day!
They also have discounts on pizza on Tuesdays. We shared one and it made for an inexpensive lunch and day overall. We gathered friends together so the kids could play together and the moms could talk, it was great.
If you are looking for more inexpensive and free things to do in Temecula for kids visit our post here!