Activities focusing on LEGO Star Wars for kids. Building the Naboo Starfighter set as well as fun activities like our coloring pages Star Wars are fun too. Our favorite LEGO pieces and Star Wars together in one.
Even though I have 3 girls that doesn't stop them from loving LEGO Star Wars for kids sets. When they got the construction set with this theme they were beyond excited to build it with their Dad. Special thanks goes out to LEGO® for sponsoring this post. (originally published 9/15, affiliate links present)
Star Wars LEGO Set
I bought LEGO® sets for my girls when they were younger ,the larger versions, then they upgraded to the smaller pieces a few years after that and they still play with them all.
Since my younger two are just 19 months apart they are constantly playing together. They love building new worlds for their plastic animals to live in with these popular bricks.
I had never purchased an actual set for them. They were super excited when the LEGO® Star Wars™ Naboo Starfighter set arrived at our house!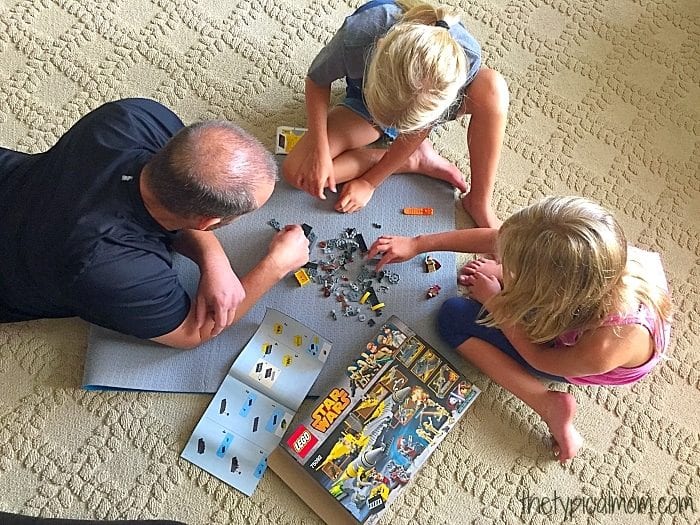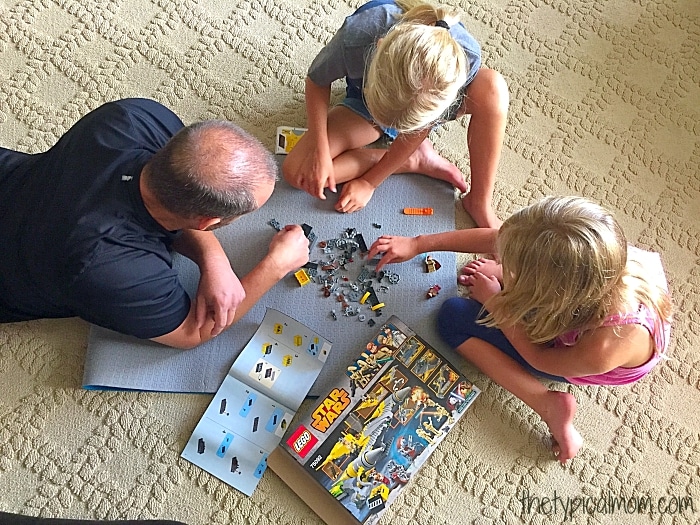 LEGO Star Wars
Daddy dove right in!! Talking about the things he made when he was a young boy playing with his brothers. How popular Star Wars was then made him so excited.
Even as boys they used to dress up like the characters in the movie and construct the universe out of LEGO® pieces.
It was fun watching them intently listening to their Dad's past and how LEGO® and Star Wars™ were such a big part of his childhood. I remember loving Princess Leia too. 😉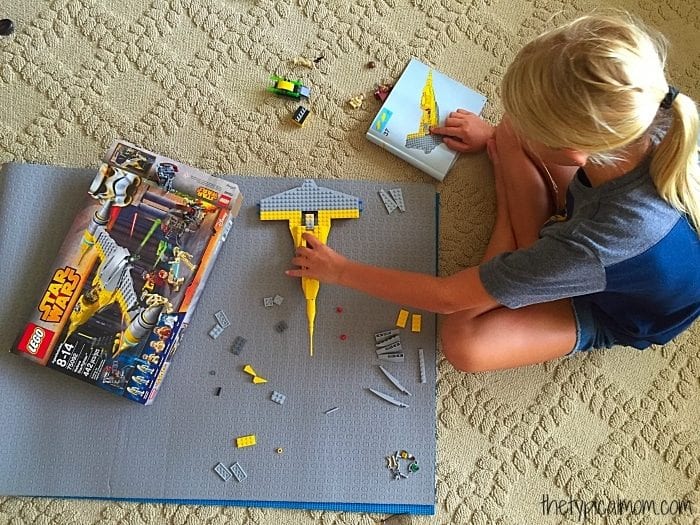 LEGO Star Wars Activities
After building it together for a while my 8 year old wanted to see if she could finish the last little bit "by myself."
She was so meticulous and kept every piece for the LEGO Star Wars set on my yoga mat so nothing would get lost. 😉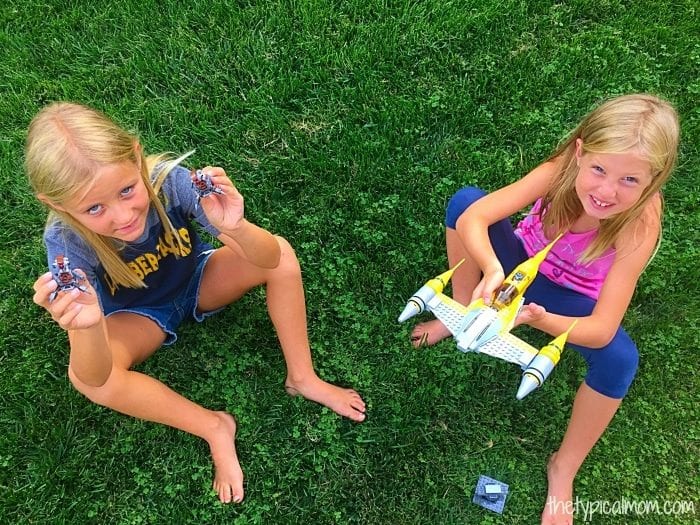 LEGO Set Star Wars
At last their Naboo Starfighter was done! There was still enough daylight where they were able to use their imaginations and play with their LEGO® creation outside.
Since they had built it themselves (with the help and story time from Daddy along the way) they loved it even more!
When the sun went down and it was time to settle in. They still had the characters on their mind. So for our movie night we went searching for something related to what they had just built.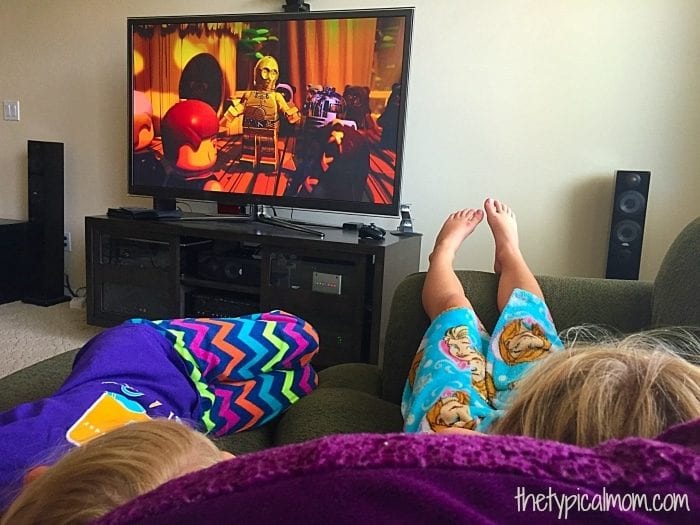 LEGO Activities for Kids
We watched LEGO® Star Wars Droid Tales which the kids loved. They even asked to watch it again once it was over!
There was a little more time before bed after that. We searched around for something else similar featuring the LEGO® Star Wars™ characters.
It was actually a really cute show for me as well. It's amazing how much C-3PO looks like he does in Star Wars™ yet is clearly a LEGO® as well. What they can do nowadays!


The next day we were home for the day (it's still Summertime). We looked around for some more fun activities we could do with the new characters and ship they created the day before. We found a few great ones! Here they are so you can try them out with your kids who love LEGO® and Star Wars ™ too!
I hope you have a wonderful time making memories with your kids as you create your LEGO Star Wars Naboo Starfighter set.
I was selected for this opportunity as a member of Clever Girls and the content and opinions expressed here are all my own.