Celebrate a Doctor Seuss Birthday party this year with this fun snack that is easy to do that includes a FREE printable to use too. Treats for classroom and home.
Doctor Seuss Birthday is on March 2nd. It is Fun to celebrate at school and at home. Here is a fun and yummy treat to do on that day. Couple it with the Green eggs and ham book and it is even more fun!! Here are a few snacks and treats you can create for a Dr. Seuss Birthday theme. Or just to celebrate Doctor Seuss on his birthday! Here are the instructions and recipes. (originally published 1/16)
These Dr. Seuss cupcakes are fun and pretty easy to make, they're just one item on our Dr Seuss party food post!
You can either make the cupcake and frosting yourself or if you are in a hurry (or want something simpler), just pick up chocolate cupcakes with blue frosting at your local grocery store bakery and then add the top hat yourself! Here is how you make the yummy Doctor Seuss hat to go on your cupcakes.
Dr Seuss Birthday treat
parchment paper
marshmallows
red chocolate melts (you can find them at Walmart or buy them here
white chocolate oreo cookie (or any sandwich cookie dipped in white melted chocolate pieces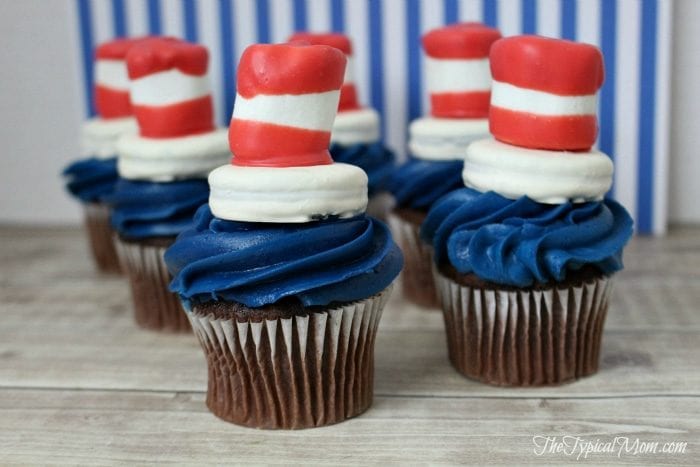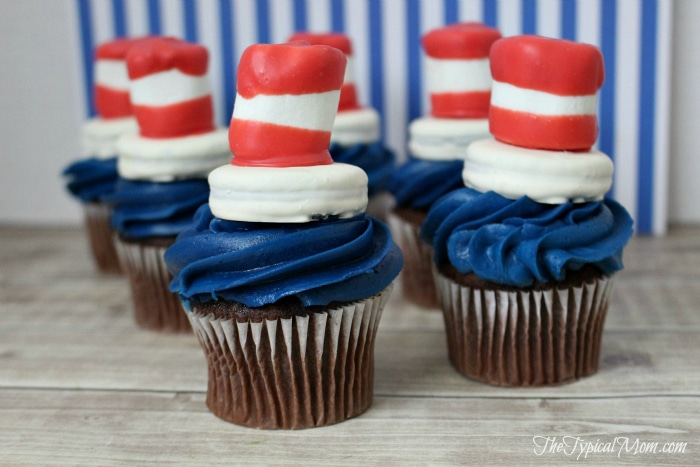 Dr. Seuss Cupcakes
You can work with a few kids while the others are decorating their Dr Seuss coloring pages. Directions:
Put parchment paper on a baking sheet
Melt red chocolate melts (30 sec. at a time, stir in between until melted)
Dip one end of each marshmallow into the chocolate and gently press on to the white cookie
Pick up cookie carefully and dip end of hat into red chocolate as well
Set on baking sheet to harden
Here is another party food that is Dr. Seuss inspired….everyone loves deviled eggs!
Green Eggs and Ham Party Food
Well you first start by making hard boiled eggs. If you haven't done that before just put some water and eggs in a pot and once it boils leave them in for about 20 minutes.
Then submerge in ice water, take off the shells and you're set.
Take off the shells and use a sharp knife to slice them in half. Remove the yolks, add mayonnaise and mustard to taste, and for this add a few drops of green food coloring!!
Next just print out this free printable, thank you to A to Z teacher stuff for creating this for us, and cut into squares.
I used a straw cut in half and just taped the back to keep the Yes No paper on and plopped it into the eggs for fun!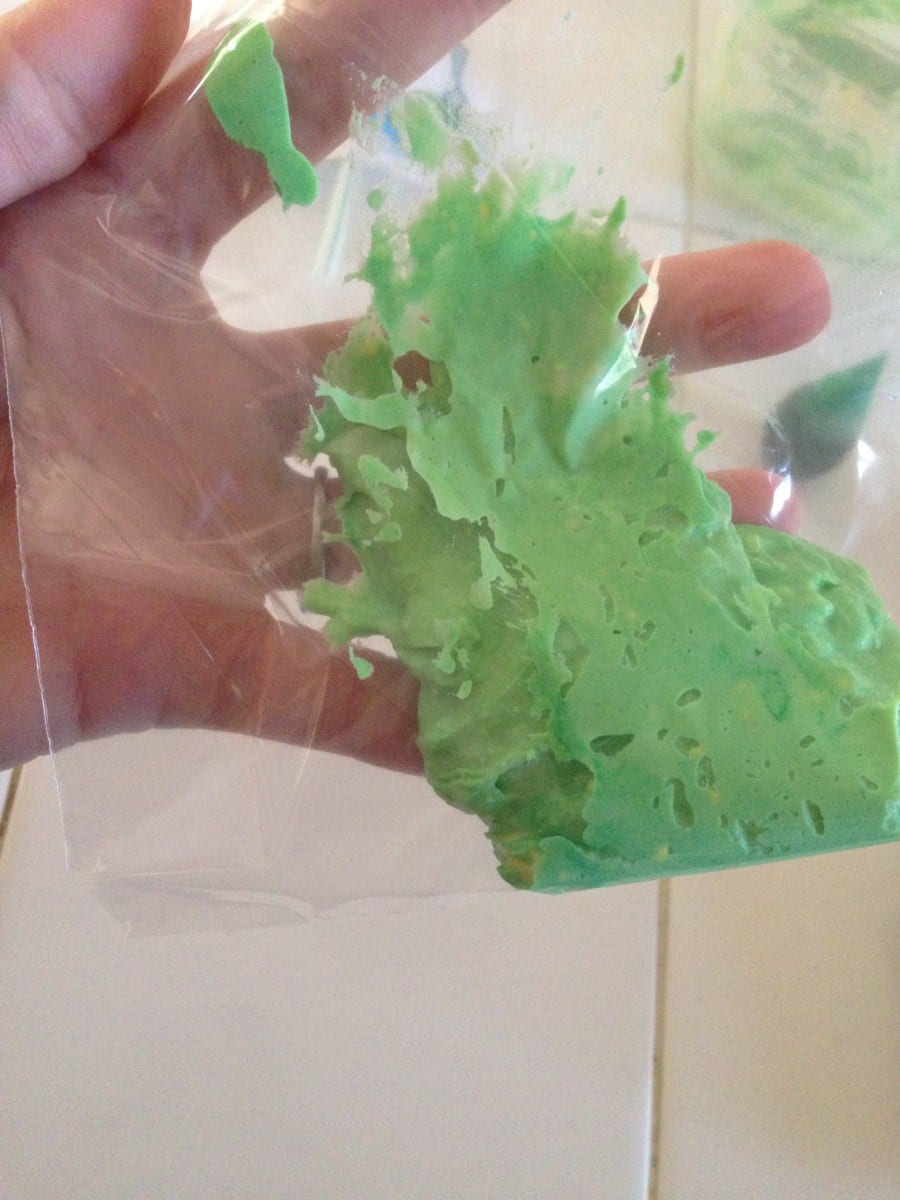 If you want to make a nice swirl for the eggs just use a ziploc baggie, fill with mixture, and cut a small slit in the corner which makes a perfect "piping bag" to fill the eggs (less messy too). Enjoy!! Have a Merry Doctor Seuss Birthday.
Here is another FUN Doctor Seuss birthday treat you can do that is fun and healthy too,below, isn't this cute too??!!