Review of Disney Beauty and the Beast Surprise doll and accessories is here. Great doll for girls that lights up. Similar to a Barbie but from their favorite movie.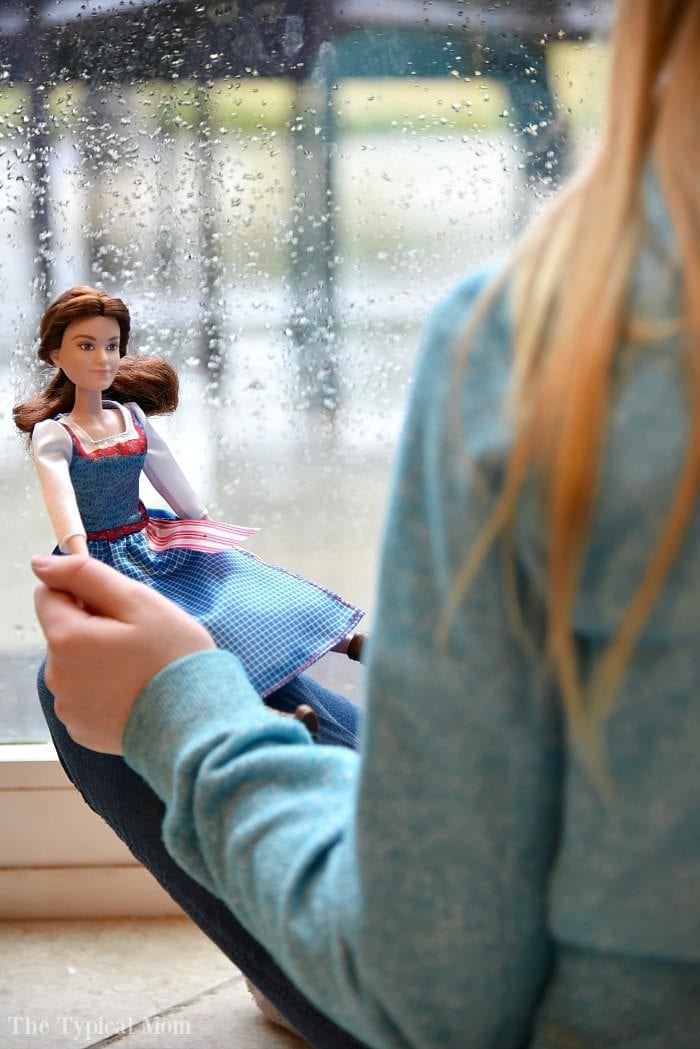 It was a rainy day, but I had a surprise for my "littlest" one today. If you haven't heard there's a new Beauty and the Beast Live Action movie coming out and all 3 of my girls are excited about it (even my 16-year-old)! We got a special delivery today with a few items featuring her favorite lady, and a VERY special magical jewelry box as well. I'd say this was a Disney Beauty and the Beast surprise that made her week! 😉
It was the perfect day for them to arrive as it was a bit gloomy outside which meant for an afternoon indoors, complete with a bit of imagination. Of course things like this don't arrive on everyone's doorstep, you too can find a variety of Beauty and the Beast Live Action toys at Toys"R"Us (and may be able to win some here, details at the bottom of this post).
A friend like this is perfect for pretend play, and not just for little ones either. My younger two are 10 and 8 and both enjoyed dancing and creating "castles" for her out of the box she came in. There was another surprise in store too though and this really "lit up the room!"
Have you seen the previews for this new Disney Beauty and the Beast Live Action film yet?? It looks pretty special, full of imagination and creativity. It's fun to find a film that your whole family can enjoy.
Many times Daddy enjoys them with us too. With a house full of girls, he has learned to appreciate the singing, music, and films that the rest of us love to watch! 😉 With special items like this one inspired by this new film you can listen to the songs over and over again each time you push the button.
The rose lights up and opens too! Both can be found at Toys"R"Us, just in time for it to hit the theaters, and here's something else special for you below. What have you surprised your child with lately that brought a smile to his/her eyes??