Here is a list of cyber safety tips to follow to keep your personal information safe online. From explaining your digital footprint, to ways to keep kids safe online we have a lot of resources for you to use here. Which ones are new to you and what would you add to our online safety checklist?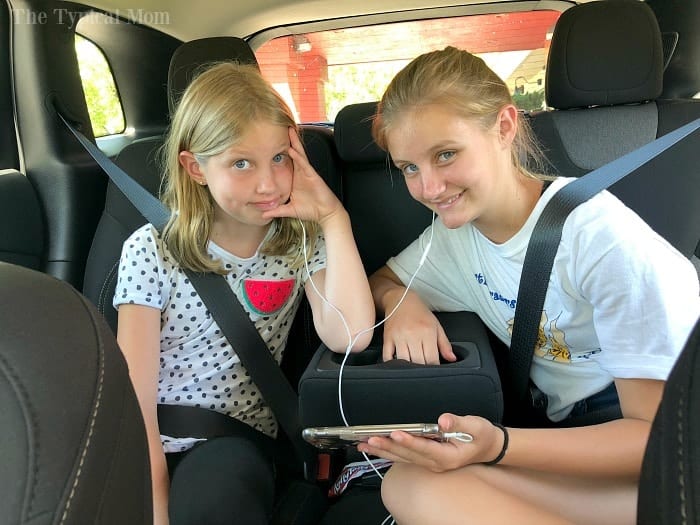 Do you worry about your personal information and identity being compromised online? Do you have kids and worry about internet safety for kids? Here are a few important cyber safety tips that will help you secure your own accounts, and internet safety for kids too. Special thanks goes out to Allstate for sponsoring this post so we can share our tips with all of you. This post is sponsored by Allstate. All opinions are my own.
It's a whole new world isn't it?? Keeping kids safe online is a bit overwhelming.
When I was young the first video game came out and it was just a bar with a bouncing ball…that was it! I didn't even get a cell phone until I was first married, it was a brick, and I hardly ever used it because it was so expensive.
NOW Kindergarteners not only have cell phones, but they are mini handheld computers!
I held off as long as possible getting my own kids cell phones. Eventually it didn't even make sense to keep our landline because we just never used it. Then…..everyone had a phone so I could keep in touch with them.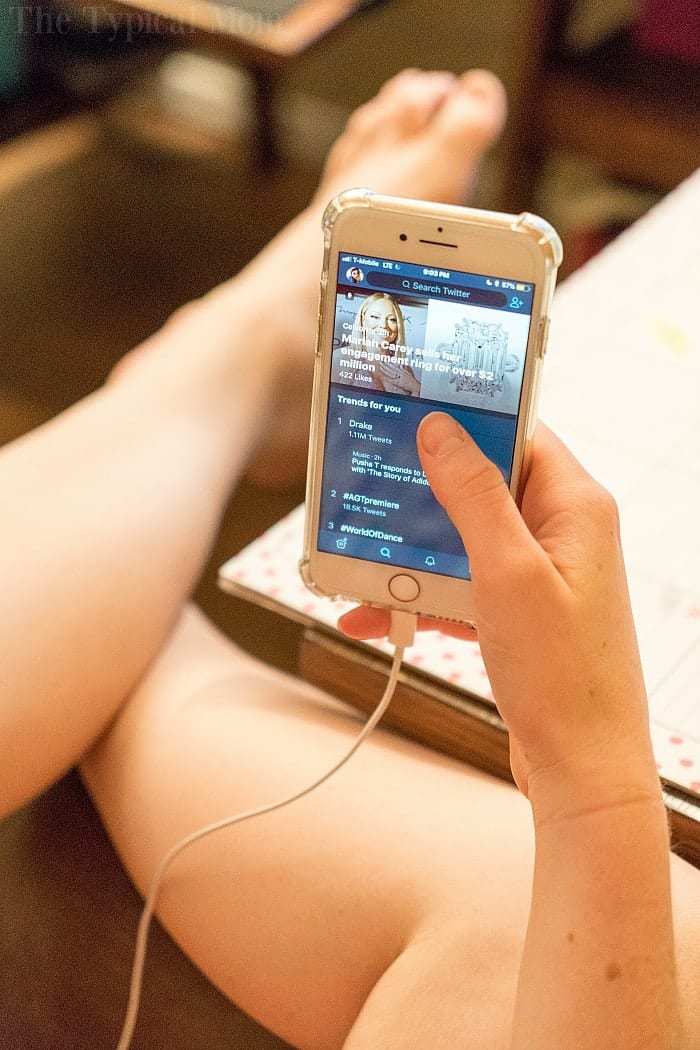 This is kinda' like keeping kids safe while driving. It's a bit scarier than that though!
Here are the top cyber safety tips I can share with you from my experience over the years

Do not share personal information on your social media channels – I go so far as to only use my first and middle name when signing up for social media outlets, don't enter my birthday (or if I have to I use a different day of the month), and NEVER enter my social security number anywhere. Here's more information on how to protect your social security number online.
Do not connect social media channels when creating accounts – You know when you want to sign up for a newsletter, or maybe a meal delivery service and you can either enter your email address OR click the little F button and connect your social media account to log in, use your email every time. Connecting your accounts gives a degree of access to whomever is on the other side of that screen. Good way to keep your personal profile separate and more secure.
Do not store credit card information after buying things online – You know how they always ask if you want your information stored to make your next purchase "easier" online, say NO. Would you hand the cashier your credit card at the store and say, "yeah just hold on to it until next week when I get back", ummmm no thank you. Keep your credit secure and do not sure when necessary. You can read more about keeping your online transactions secure here.
Sign out of your accounts when you're offline – Almost every website tracks you in a sense, it's called cookies. Your online purchases, locations, subscriptions you sign up for…that information is stored. You know when you're on social media and an ad pops up for an item you were just looking at on another site (spooky), that is called cookies. So…it's always good to sign out of your social media and other online accounts when you're not using them. If you aren't familiar with your digital footprint, you can take the quiz here.
Turn your location services off – I always have my location services shut off unless I want to share something specific online. I don't want everyone knowing where I am at all times. If someone is really savvy they can get the location of where you took a picture, even if you haven't tagged the place you're at. It's a simple toggle button in your settings and you may not even know you've had it on.

Child safety online

Social media can wait – I know it's hard, but wait until you think they're ready before starting their own social media accounts. Be ready for potential negative comments because they will happen. When you think they're ready follow these rules:

You set up their accounts NOT using their full names – first and middle are good
Do not add personal information like their birthday
Make their account private
They must give you their password so you can regularly check their account and activity

Set up alerts on your phone / account so you have to approve their incoming friends too
Find out more about protecting your online life here and how to unplug. Technology is only becoming more savvy but protecting yourself and kids online is possible with cyber safety tips like these.
They are easy to do and some you may have been totally unaware of. It's a whole new world and computers are a necessity nowadays. Staying safe online needs to be a priority for all of us.