Stop the guilt, working moms raise great kids too! Great article for moms who work and try to balance it all at home. There's no shame in wanting it all.
Yes I'm "one of those" working moms, and proud of it! Yes I feel guilty at times for not always being at home for dinner, or not making dinner at all. On occasion we've had air popped popcorn for dinner, and yes we can laugh at those times. There's usually a story behind each one of those evenings too. I was a stay at home mom for a few years and I have to say I needed more. I mean I love my kids dearly and looking back I loved the time I had with them. But I longed for something else I was passionate about and I found it! I shouldn't feel guilty about that. I'm proud of the kids I'm raising, and believe working has taught them lessons they wouldn't have learned otherwise. Special thanks goes out to Working Moms Mean Business for sponsoring this post so I could share my thoughts with you today. (originally published 3/17)
I'm here to say stop the guilt, working moms raise great kids too! 😉
I don't know about you but there seems to be a lot of pressure in society today to be a stay at home mom. If you're not you're looked down upon by some. I was raised by a working mom who was gone all the time. I never experienced a lifestyle where she was with me all the time. Quite frankly I don't think I struggle myself as a mom because of it.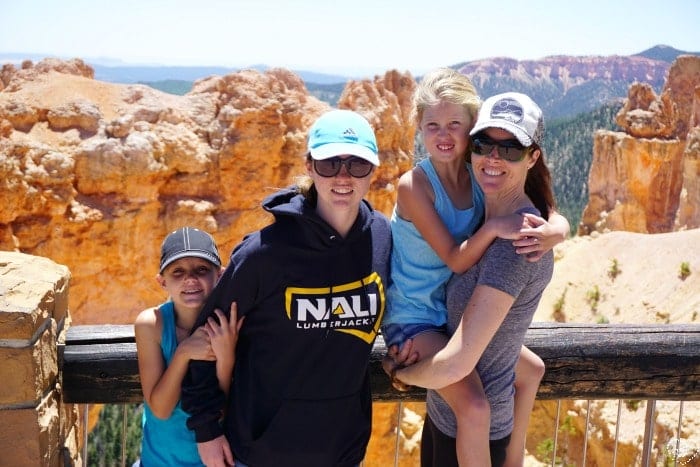 Actually, I think the fact that I was raised in a house where my mom worked full time made me more likely to be a career driven women myself.
Harvard research actually found that to be true when they analyzed working moms' impact on kids. They found that not only are kids with working moms more likely to become employed themselves. But also tend to make more money in their careers and hold higher positions as well!
I think there's room for all of us quite frankly. We should encourage each other on our motherhood journeys, even if they're different from one another.
If you're lucky enough to be able to live off one income and you love being a stay at home mom, more power to you!
If you need 2 incomes to survive or you have a job you're passionate about and want to work outside the home your children learn positive lessons from you as well. Like these:
Passion

– If you're lucky enough to find a job you love you teach your kids passion. You know when you're staying up late to finish a report, or a post in my case. You're excited about the opportunity you've been given, or potentially could be getting….that's passion.

Waking up in the morning excited and ready to see what's in store for you that day, that's passion. I was a teacher for many years and I LOVED seeing my students each day. Seeing them grow and improve drove me to get up early every morning.
Now that I'm a full time blogger I'm not only excited to work with dream companies of mine. I also love hearing from followers that they made a new recipe I created and now it's their family's favorite meal.
Your children feel that energy and passion from you and learn to do something they love for a living too.

Balance

– This is tough, I will admit. Working full time and raising kids requires a lot of balance and prioritizing. There are only so many hours in the day. As a working mom I had to decide what were the most important things in my life.

Delegating or eliminating what I felt like I could let go of was a must.

In our case we hired a housekeeper to take that off my plate. We have our groceries delivered to our doorstep. Giving up those 2 things gave me more time to spend with my kids, and I didn't feel guilty about eliminating them from my list of "to dos" = parenting win.

Happiness

– If you choose to be a working mom it may come with a bit of judgement from others in society. BUT if your job makes you feel fulfilled and a happier person overall your children will benefit! Working Moms Mean Business is a great resource for women like us. They encourage working mothers and provide resources to help with the balance between work and home life.

It definitely is a juggling act with work and kids but routines do help. Yes you may spend a bit less time with your kids after school if you work but your kids can feel your emotions. If you pick them up happy and fulfilled it sets the mood for the entire day. I LOVE what I do. It makes me happy. I don't need to tell my kids that, they can feel it on a daily basis.