Fun St. Patrick's Day treat cups are fun crafts for kids to make. Cheap and simple to make for all ages, this is how to make a hat filled with candy.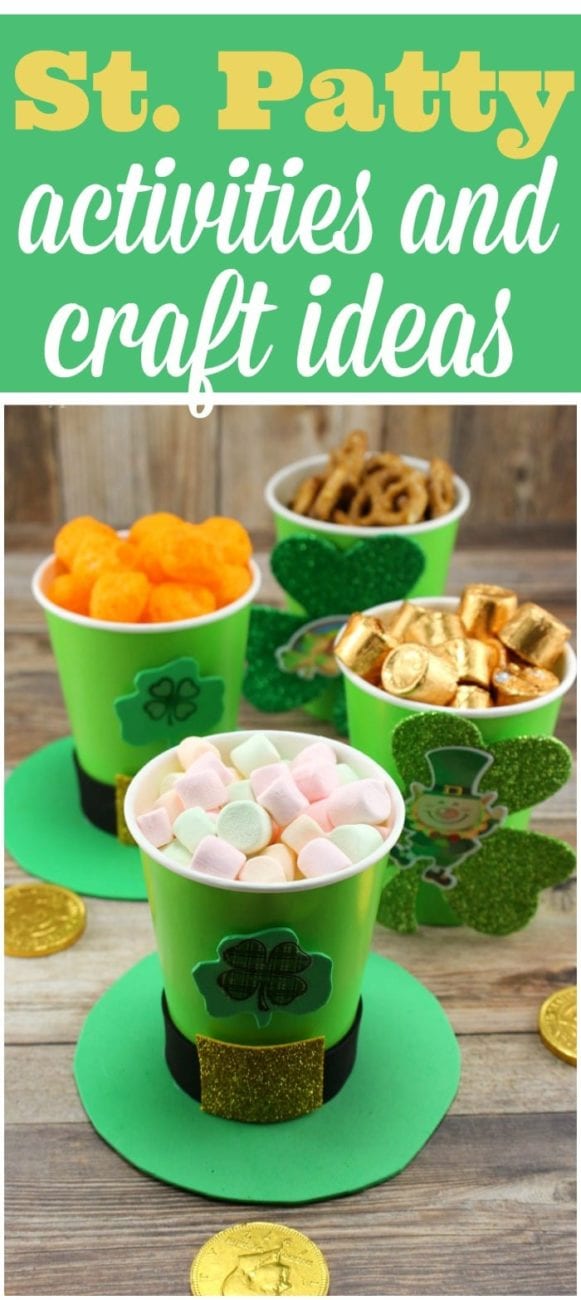 It is fun to do a craft or a treat, or both in this case, for St. Patrick's Day! When it can be done by all ages it's great so everyone can participate, this is a fun one. Get your favorite snacks and treats together and make these St. Patrick's Day Treat Cups together at home or for a project at School! I have many other fun rainbow crafts and green fun below too so you can find several St. Patrick's day crafts and activities to enjoy here. Let us know which one is your favorite! (affiliate links present)
Isn't this a cute St. Patrick's Day craft! You will need a few items to make these leprechaun hats filled with snacks and treats.
You may need to help a bit just with the tracking and using the hot glue gun but the kids can take it from there. This is what you need to make these.
St. Patrick's Day Treat Cups
1 green foam sheet (multi colored foam pack here)
1 black foam sheet
1 gold glitter foam sheet
Stickers
Shamrock cookie cutter or stencil
Hot glue gun and scissors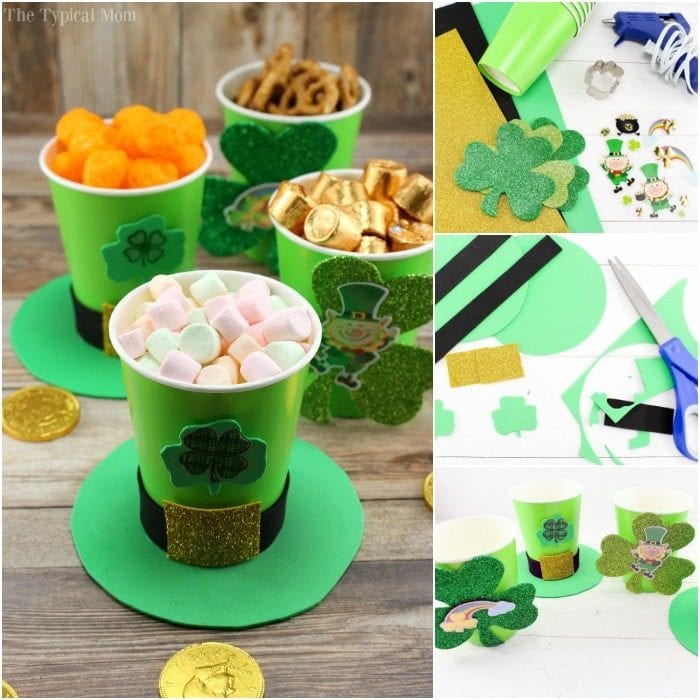 Leprechaun hats
Cut a circle out of green foam, larger than the cup and glue gun it to the bottom of the cup
Cut a black strip of foam to fit around the cup
Cut a square out of gold for the front of the hat buckle
Use the cookie cutter to trace a shamrock on the green foam sheet and cut, or us already cut pieces
Use a shamrock foam piece for some of the cups
Use stickers wherever
Fill with treats
If you love these St. Patrick's Day treat cups you will love this rainbow crafts!