You've got to try this easy 2 ingredient soda cake recipe using your favorite flavors + add some amazing guilt free ice cream for a tasty treat everyone will love!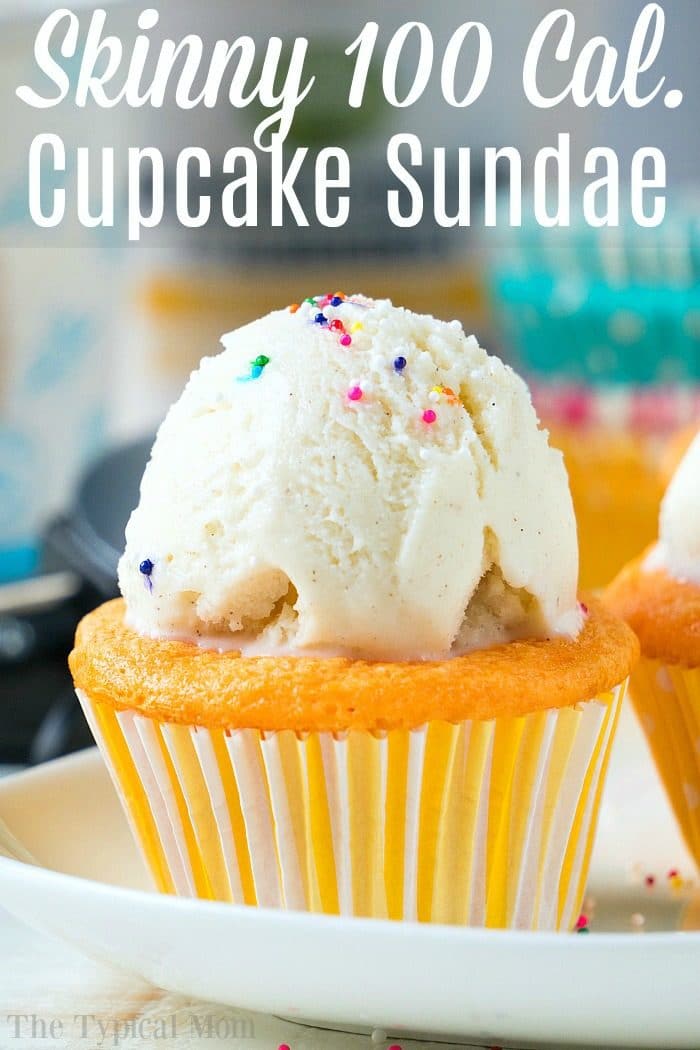 Ok so I am a sucker for anything sweet! I have to save a bit of room at the end of dinner for some dessert and when I find something yummy like this Scandal-Less light ice cream with lower calories + more protein I can combine it with my easy soda cake recipe and create the perfect guilt free treat! With a bit of cake and creamy ice cream/non-dairy frozen dessert for 100 calories I'm all in every night!
What's better is not only did I find a few of my favorite flavors as you can see here but the Open Nature® brand at Albertsons also offers Non-Dairy Frozen Dessert options so my husband can enjoy my quick treat too.
He recently eliminated dairy from his diet and has been adjusting to the change. Now the challenge has been finding foods he loves so finding these cute little pints in flavors I even find to be yummy was a win for the day! 😉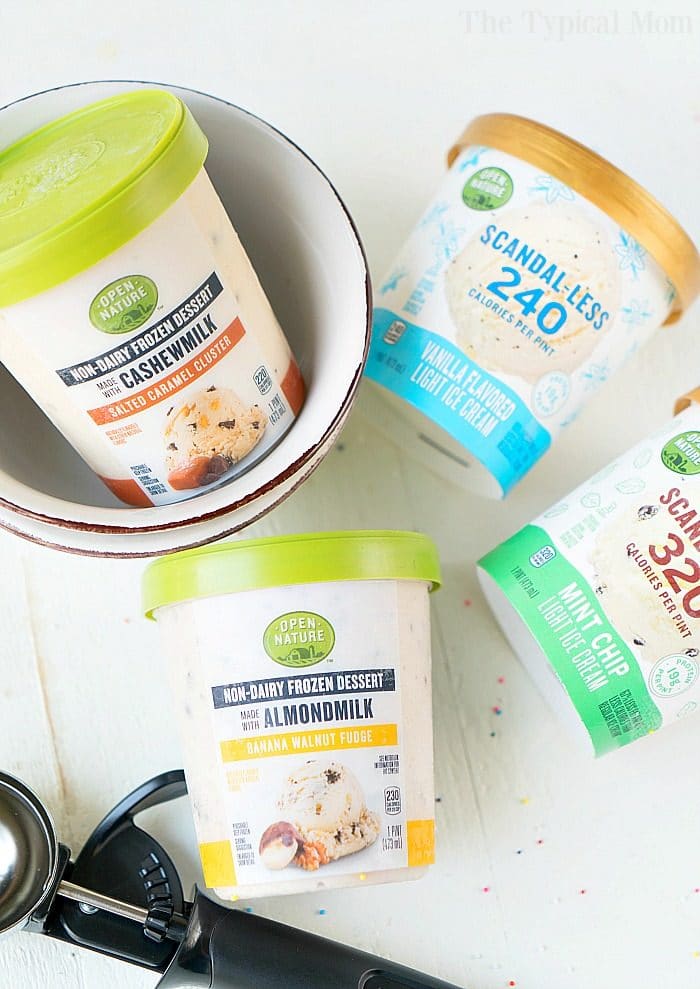 Now I bought my Open Nature® products in Boise at my local Albertsons but they have many other names in their family of stores such as Safeway, ACME Markets, Jewel-Osco, Vons, Pavilions, Randalls, Tom Thumb, Shaw's, Star Market, and Carrs/Safeway…so check one that is near you for a wide selection of flavors + other great recipes like this one!
This is one of my favorites I think…..banana walnut fudge!
Last week I made these 2 ingredient pineapple cupcakes using this soda cake recipe (pineapple cake mix + diet lemon lime soda) but you can really go for any flavor you want!
With just a can of soda pop (which you can find at Albertsons when you're loading up on your Open Nature® pints) and cake mix you too can make this guilt free dessert that is ready in about 20 minutes and is only about 100 calories each! (each box of cake has different total calories so just divide that by 24 – # of total cupcakes – and if you use diet soda there aren't any calories added to that + I added a small scoop of vanilla with only 240 calories for the whole pint to get my 100 calorie total)
Easy peasy and delicious….now there are a few ways you can enjoy this combo……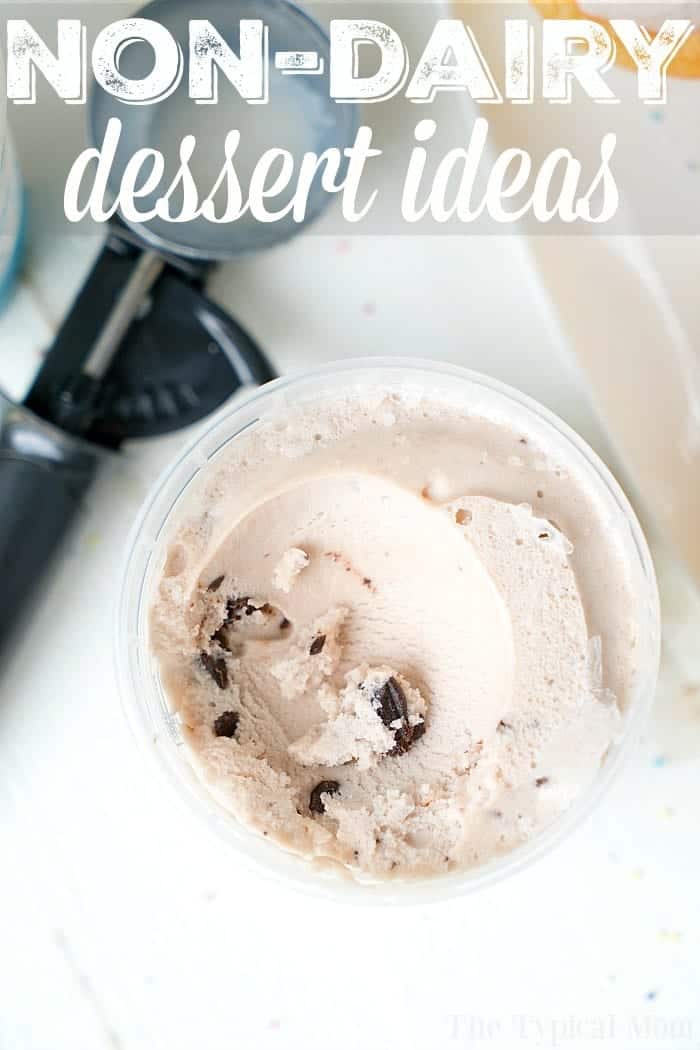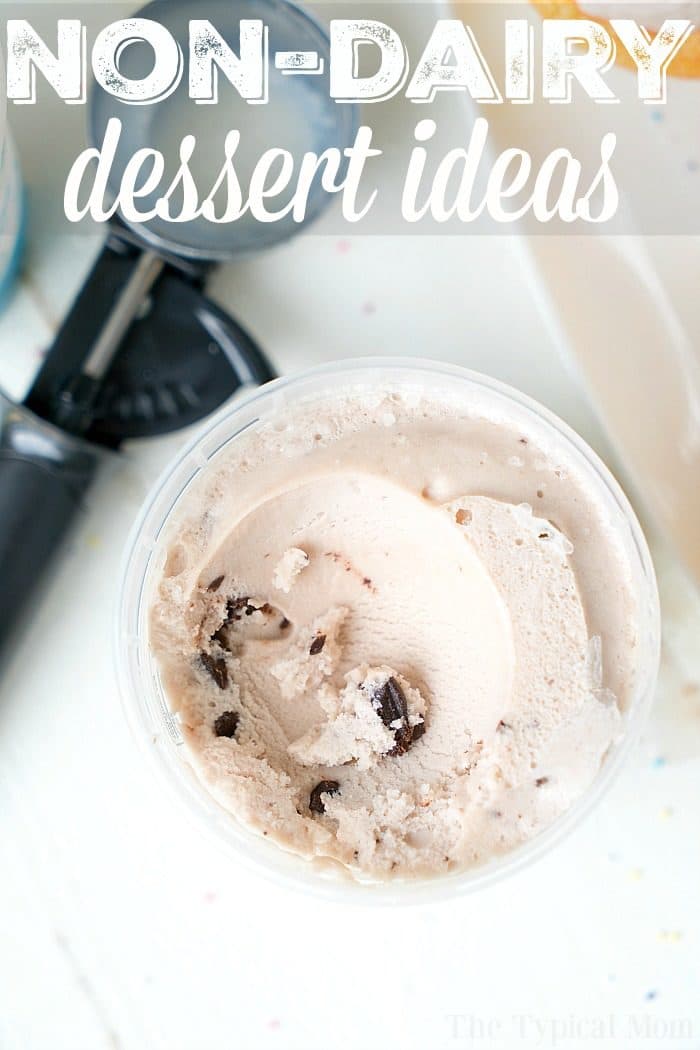 Looking for a late night treat…..grab a spoon and enjoy it right out of the carton!
Want added flavors, crumble up some of your soda pop cake and put it inside your pint…the banana and pineapple flavors and so good together!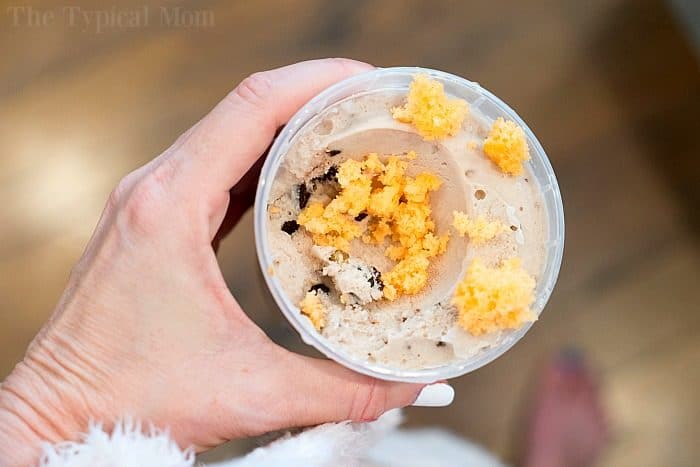 Want to share??
Use this soda cake recipe to make pineapple cupcakes or maybe spice cake during the Fall with a scoop of Non-Dairy frozen dessert on top.
Here's how you make it!
Soda Cake Recipe
You've got to try this easy 2 ingredient soda cake recipe using your favorite flavors + add some amazing guilt free ice cream for a tasty treat everyone will love!
Ingredients
Instructions
Combine your cake mix and can of soda in a bowl well using a whisk until smooth.

Preheat oven to the temperature necessary on the box of cake mix (mine was 350).

Bake for approx. 16-18 minutes for cupcakes or until toothpick in the middle comes out clean. (will make 24)

Allow to completely cool, then put a scoop of Open Nature® Dairy Free and/or Scandal-less ice cream on top and enjoy!
Nutrition Facts
Soda Cake Recipe
Amount Per Serving (2 oz)
Calories 79
% Daily Value*
Sodium 160mg7%
Potassium 10mg0%
Carbohydrates 17g6%
Calcium 46mg5%
Iron 0.5mg3%
* Percent Daily Values are based on a 2000 calorie diet.
Whether you are looking for a Non-Dairy dessert or some guilt-free indulgence there are tons of flavors in each variety…here are a few more details!
Let us know which combo you choose for your soda cake recipe + frozen dessert….there are really hundreds of possible combinations!
Open Nature® Scandal-Less Light Ice Creams are a guilt-free indulgence

Low calories/fat and high protein content:

Has between 60-80% less fat than regular ice cream
Has 40-50% less calories than regular ice cream
Between 240 and 370 calories per pint

For Non-Dairy Frozen Dessert

Made with either cashew or almond milk, Open Nature® Non-Dairy Frozen Dessert is a great non-dairy alternative to traditional ice cream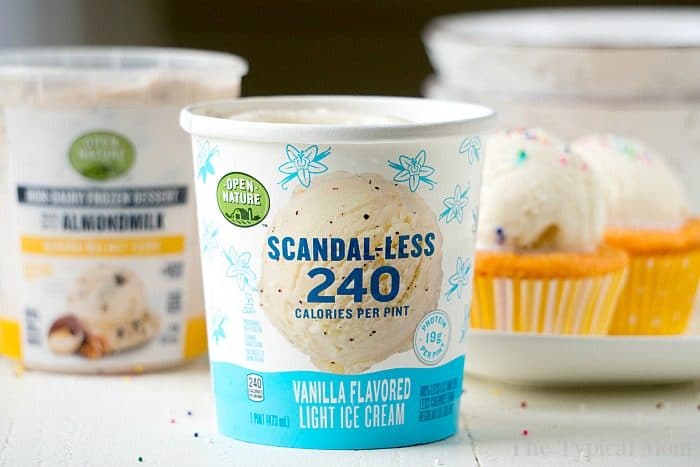 This is a sponsored conversation written by me on behalf of Albertsons. The opinions and text are all mine.