Easy orange creamsicle cookies taste just like the popsicles you love! Using orange juice and a few other ingredients they're a great Summer dessert.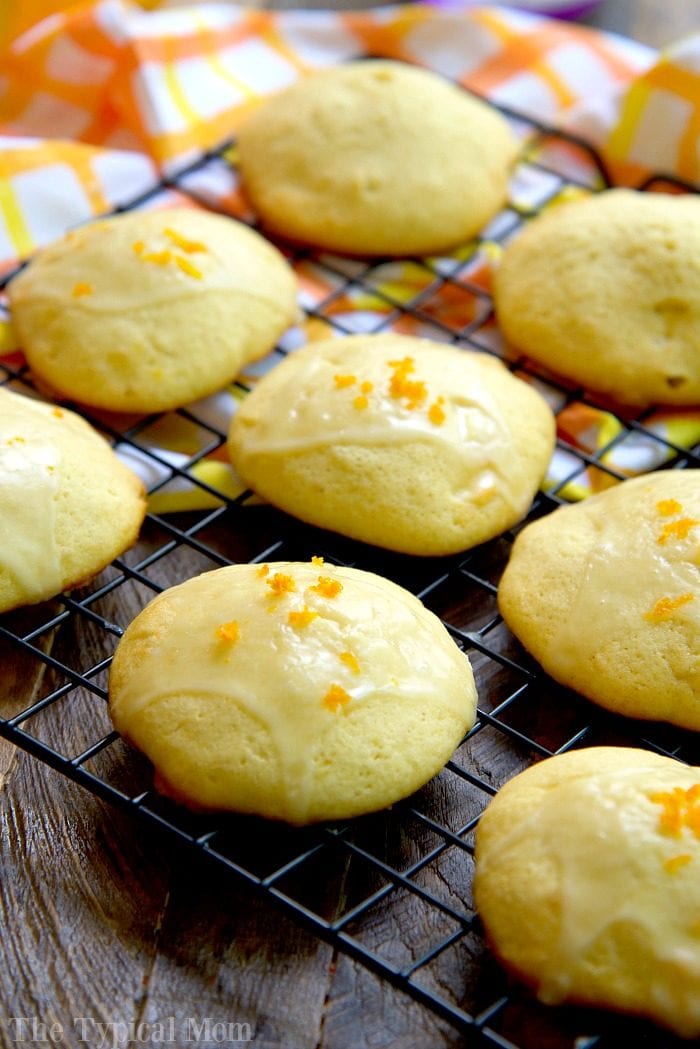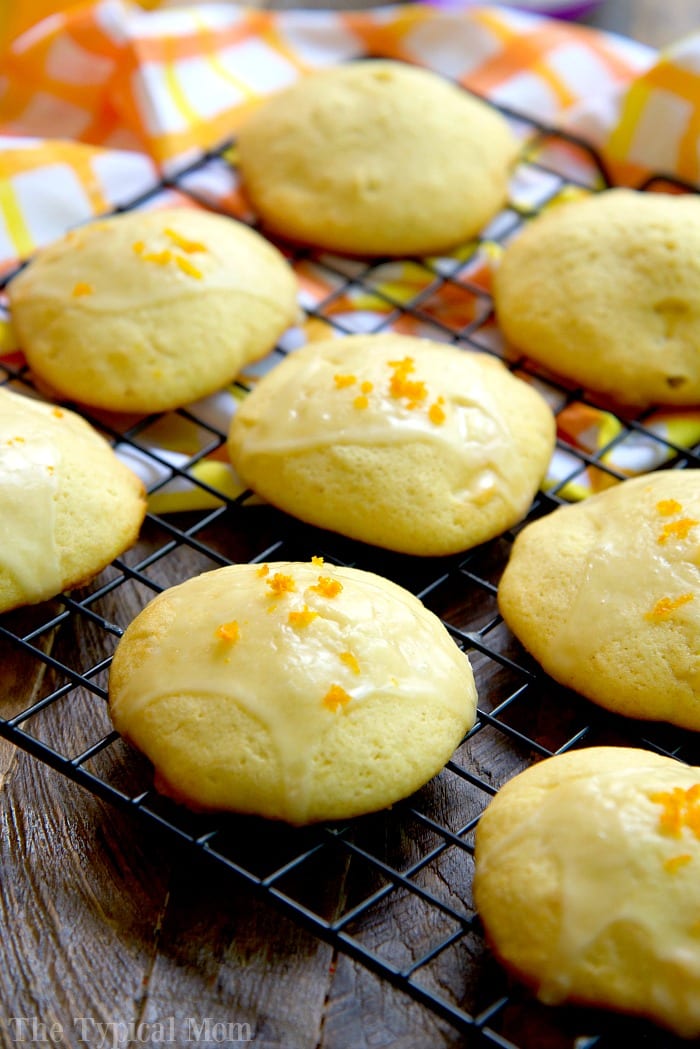 OH my goodness, these orange creamsicle cookies came out so yummy!! It's Spring break here and my girls are off of school. We decided to do a bit of baking (one of our favorite activities). I let my little one be "boss for the day" and she chose this quick easy dessert. 😉 Sponsored by Tampico Beverages.
With just a few simple ingredients (including a favorite orange drink of ours) we came up with our favorite popsicle flavor in the form of a cookie!
I know you had creamsicles as a child!
Orange and vanilla flavors go well together, and they came out so great in these cookies too. It was fun baking together and teaching her how important it is to get every measurement just right. When it comes to the glaze you can pour on as much as you'd like.
She'd never heard of or seen anyone use orange zest before so that was a learning experience, but they got a "mmmmmm, good" when they were done.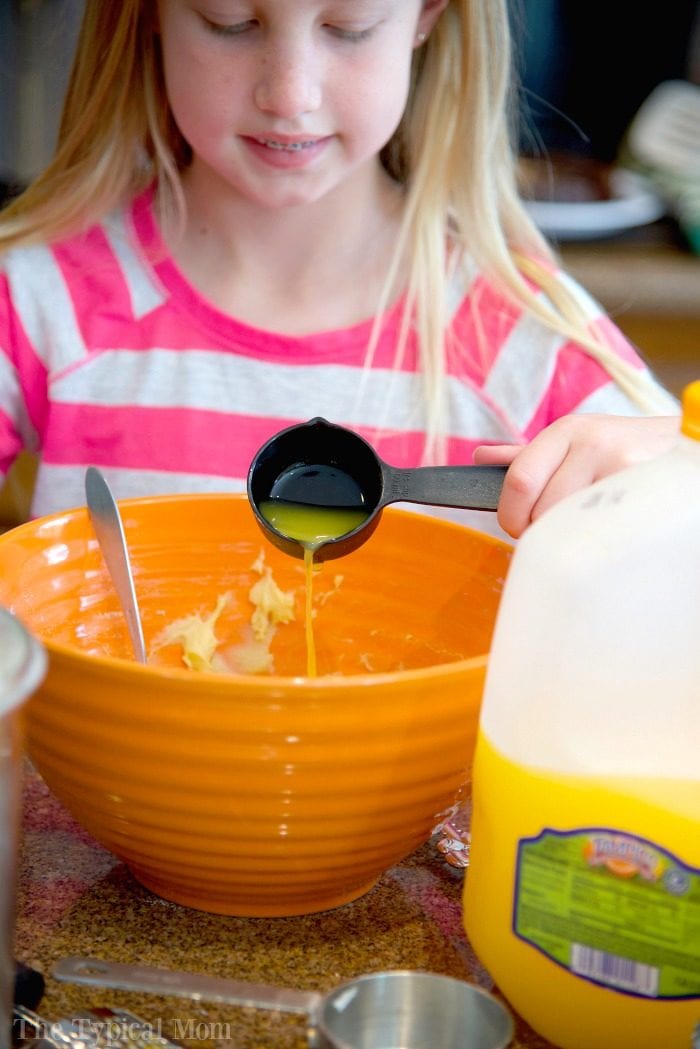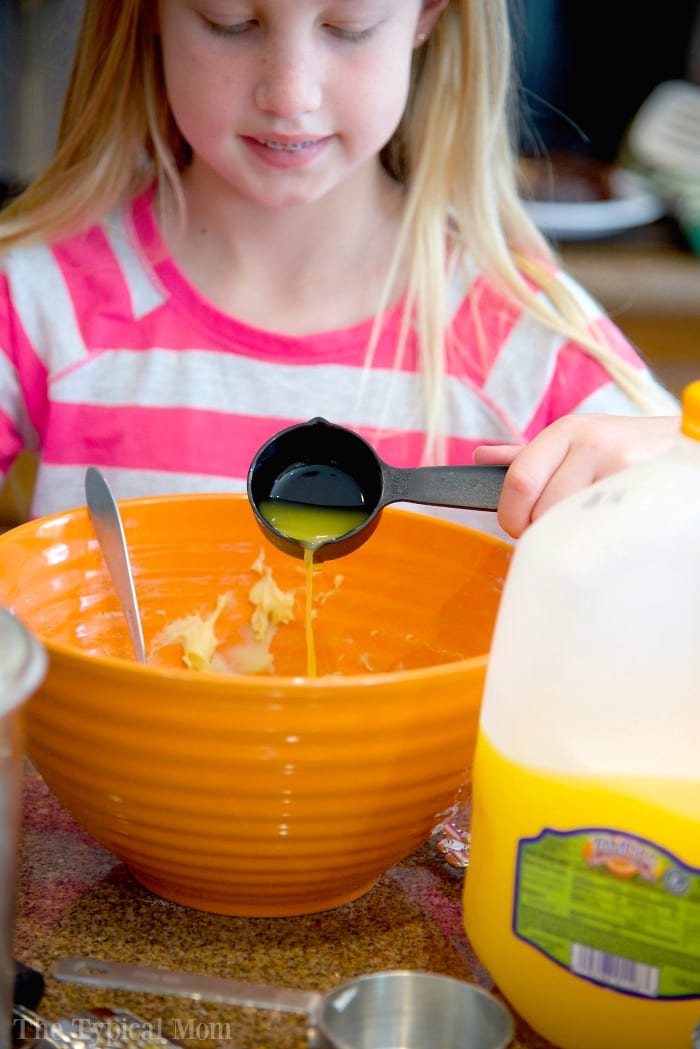 It's good to let your kids take charge every once and a while and be part of the creating process.
Even if you have to help a bit with the measurements, the "dumping" in part gets them excited ;).
Here's how you make these easy orange cookies.
Orange Creamsicle Cookies
Tampico orange drink
Egg
Butter
Flour
Sugar
White chocolate chips
Powdered sugar
Baking soda
Orange zest
Try baking with your little one and let them be "boss for the day"! Let them make this orange creamsicle drink too.
Orange Creamsicle Cookies
These easy orange creamsicle cookies are so good and taste just like your favorite popsicle, but better! Using orange juice and a few ingredients they're perfect for the Summer.
Instructions
Add dry ingredients into one bowl, and wet into another and mix each one well.

Combine together and mix well.

Fold in white chocolate chips and 1 tsp orange zest.

Spoon on to cookie sheet, should make 12-14. Bake at 400 degrees for 8 minutes, do not overcook (just until edges are barely brown). Put on cooling rack.

Mix together powdered sugar and 1 tbsp Tampico. Spoon on to warm cookies and top with a pinch of orange zest. Enjoy!
Nutrition Facts
Orange Creamsicle Cookies
Amount Per Serving (3 oz)
Calories 125
Calories from Fat 9
% Daily Value*
Fat 1g2%
Cholesterol 14mg5%
Sodium 35mg2%
Potassium 29mg1%
Carbohydrates 25g8%
Protein 2g4%
Vitamin A 20IU0%
Vitamin C 0.9mg1%
Calcium 11mg1%
Iron 0.7mg4%
* Percent Daily Values are based on a 2000 calorie diet.
If you have a cooling rack it is best to remove them from the baking sheet so they don't overcook and put some parchment paper down underneath to catch the excess glaze. Spoon the orange glaze over your warm cookies, top with a bit of orange zest and enjoy!
They really do taste like a creamsicle.