We will share how long to bake cookies in the oven or the air fryer and keep them chewy! Tips and tricks to baking cookies perfectly each time whether they are homemade or made with cake mix. Keeping them bakery soft and how to save them for the next day too are here.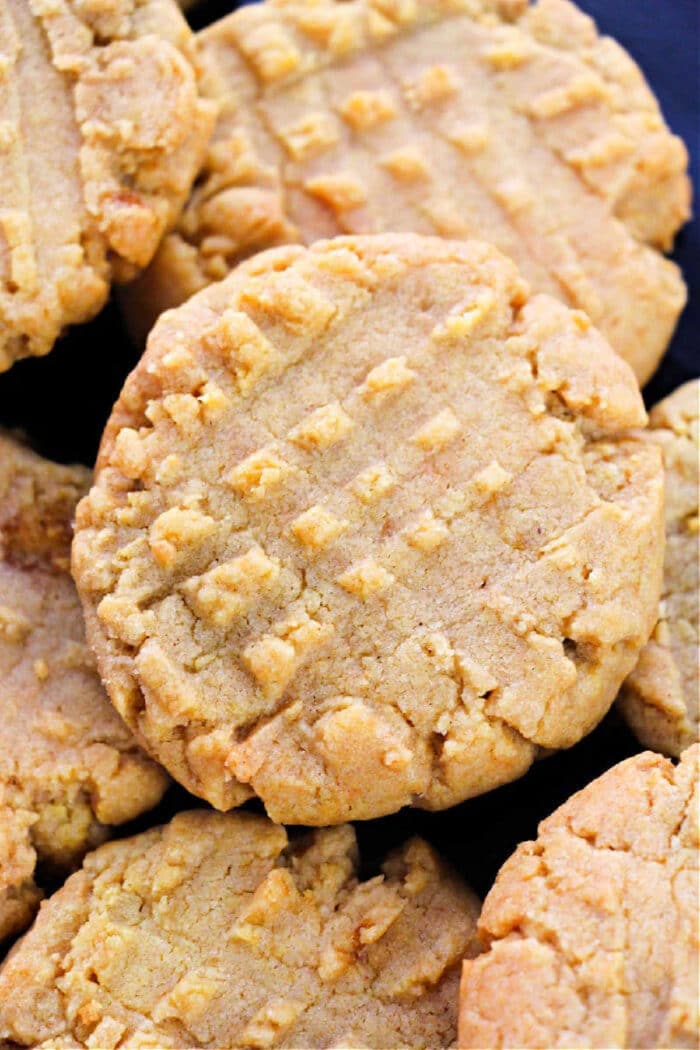 Baking cookies is a delightful experience, especially when you're craving the heavenly aroma of freshly baked treats filling your home. Among the countless cookie recipes, one that stands out as a classic favorite is the beloved chocolate chip cookie. (affiliate links present)
How Long to Bake Cookies at 350
To create soft chocolate chip or chewy peanut butter cookies with a touch of light brown sweetness, knowing the ideal baking time and temperature is essential. Let's explore the secrets to achieving cookie perfection and find out how long to bake cookies at 350 degrees!
One of the keys to creating irresistible chocolate chip cookies is the use of brown sugars. The combination of both light and dark brown sugars in the cookie dough imparts a rich and caramel-like flavor, elevating the taste of the cookies to a whole new level. The brown sugars also contribute to the softness and chewiness of the cookies, making them a favorite whole or Cookie Cups.
How Long to Bake Cookies in Air Fryer
To start baking your soft and chewy Bisquick chocolate chip cookies, ensure that your ingredients, particularly the butter and eggs, are at room temperature. Softening the butter will help it cream better with the sugars, resulting in a smoother and more consistent texture.
In a mixing bowl, cream together the softened butter, brown sugars, and vanilla extract until the mixture is light and fluffy. The vanilla extract adds a hint of warmth and depth to the cookies, enhancing the overall flavor.
Preheat your oven to 350 degrees Fahrenheit (175 degrees Celsius). Meanwhile, prepare your baking sheet with parchment paper. This prevents the cookies from sticking to the sheet and ensures easy removal once they're baked to perfection.
Depending on the size of your air fryer cookies, the dough scoops, arrange them on the prepared baking sheet, leaving enough space between each cookie to allow for spreading during baking. For smaller cookies, you can use a tablespoon-sized scoop, while larger cookies may require a 1/4 cup-sized scoop.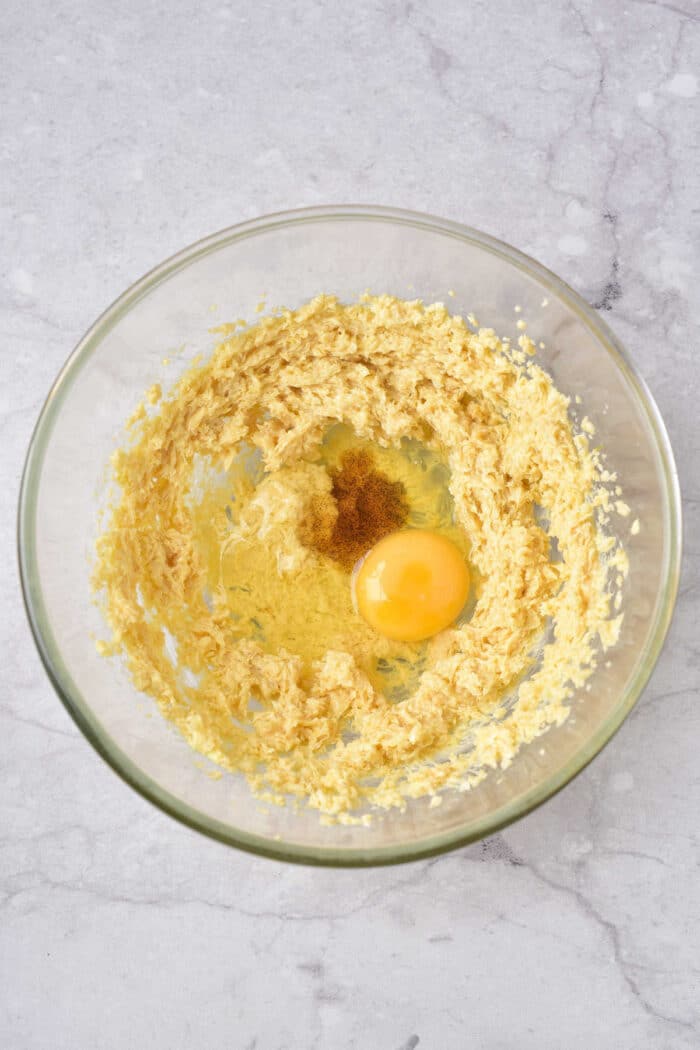 How Long do Cookies Take to Bake
The baking time for chocolate chip or Cool Whip cookies at 350 degrees is crucial to achieving that soft and chewy texture with a light brown hue. On average, bake the cookies at 350 degrees for approximately 10 to 12 minutes. However, baking times may vary depending on your oven's accuracy and the cookie size.
Things that won't change the timing really is the add ins. Integrating crushed nuts, a bit of chocolate chips or making Sprinkle Sugar Cookies doesn't really change things. Just keep it to 1/2 cup max with chips or else it may take a bit more.
As the cookies bake, keep an eye on them. You'll notice that the edges turn a light brown, while the centers remain soft. This is exactly what you want to achieve for soft and chewy chocolate chip cookies. The cookies will continue to firm up slightly as they cool on the baking sheet for a few minutes before transferring them to a wire rack to cool completely.
Baking chocolate chip cookies baked at 350 degrees for around 8 – 10 minutes, depending on their size. That will reward you with a soft in the center chewy delight that has a beautiful light brown color. The magic of brown sugars, coupled with the right baking time, ensures that your baked goods are a perfect balance of tenderness and indulgence.
Should you chill cookie dough
Chilling cookie dough before baking can significantly impact the final texture, flavor, and appearance of the cookies. In many cases, chilling the dough is highly recommended, but it depends on the type of cookie you are making and your personal preference. Here are some reasons why you might want to chill cookie dough for 30 minutes before baking:
Chilling cookie dough is more important in some recipes than others. In the case of something like lebkuchen, you want it to be stiffer, to slice. This step allows the fats in the dough (like butter) to solidify. As a result, the cookies spread less during baking, leading to a thicker and chewier texture. It also prevents them from becoming too flat and thin.
When cookie dough is chilled, the ingredients have more time to meld and develop flavor. This results in cookies with a more complex and richer taste.
Some cookie recipes, especially those that use a high proportion of butter or fats, can cause cookies to spread too much during baking. Chilling the dough helps prevent excessive spreading and maintains the cookie's shape.
After it has been chilled it becomes firmer and easier to handle, making it simpler to scoop or shape into uniform cookies.
This easy step allows you to prepare the dough in advance and how to bake cookies later. This can be helpful when you have limited time or want fresh baked goods at a specific time.
On the other hand, there are a few reasons why you should not chill cookie dough:
If you want to bake Toaster Oven Cookies right away and can't wait for the dough to chill, you can proceed with baking without chilling. The cookies may spread more and have a slightly different texture compared to chilled dough.
Some recipes, like thin and crispy cookies, are intentionally designed to spread and be thin. In such cases, chilling the dough may not be necessary.
If you have limited time to prepare and bake, you may skip chilling the dough to expedite the process.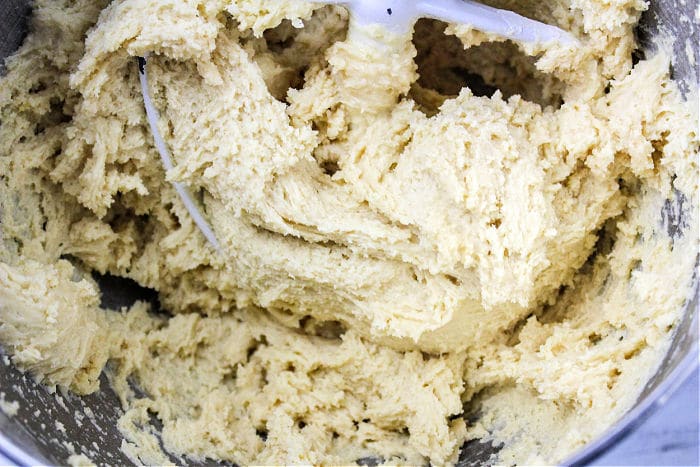 In summary, while chilling is generally beneficial in most cases, it's not a strict rule. If a recipe specifically recommends cooling first, it's a good idea to follow it. However, if you choose not to chill the dough, you can still make quick easy dessert recipes. They might just have a slightly different texture and appearance. Ultimately, it comes down to personal preference and the desired outcome for your cookies.
Is it better to bake cookies at 350 or 375?
Lower and longer is better especially if you want chewy cookies. If you'd rather have them crispy and cook faster then by all means raise the oven temperature. I'd prefer not to rush it so they are as tender as possible.
Want to see a few of my favorite things that I am totally obsessed with?? Take a peek and see how many you might already have…twinsies!
Looking for more easy family recipes and tips? LIKE The Typical Mom Facebook page?
Then sign up for my free newsletter, and follow me on Pinterest! 😉
***** If you LOVED this recipe give it 5 Stars below and let everyone know what you thought about it. 😉
How Long to Bake Cookies
Instructions
Cookies baked at 350 – (above is for vanilla and/or thumbprint cookie style) Preheat the oven to 350 F. Mix sugar, all-purpose flour, baking powder and baking soda in a bowl. In a separate bowl, mix the egg, vegetable oil and vanilla bean paste. Combine dry ingredients with wet ones until incorporated.

Knead the thick but soft dough. Wrap dough in plastic wrap and put into fridge for 1 hour (to prevent them from spreading out in the oven as much).

Cover the baking sheet with parchment paper. Shape dough into balls about 1 inch in diameter, place on parchment paper and make a well in the center with your thumb (if you want to add filling into the middle).

Bake for 12 minutes total if you are going to fill or 10 minutes if leaving as is as a simple vanilla cookie. If filling, after 6-7 minutes of baking, take out the baking sheet and use the back of a spoon to gently make sure there is still a indented divot in the center to set your curd.

When lightly browned on the top take them out. If leaving as is leave on cookie sheet for 5 minutes, then transfer to cooling rack. If filling add jam or curd to the center divot and allow to cool on sheet.

Baking cookies at 375 degrees – If you want a crispier top and chewy bottom bake for 10-12 minutes

Baking cookies at 425 degrees – For crunchy cookies bake for 8-10 minute at this temp.

Air Fryer Cookies – Preheat air fryer to 300 degrees for 5 minutes. Place piece of parchment paper into basket and spoon equal size dollops of your dough on top, with space in between. Air fry at 300 degrees F for 8 minutes
Nutrition Facts
How Long to Bake Cookies
Amount Per Serving (1 oz)
Calories 43
Calories from Fat 3
% Daily Value*
Fat 0.3g0%
Cholesterol 7mg2%
Sodium 26mg1%
Potassium 28mg1%
Carbohydrates 9g3%
Protein 1g2%
Vitamin A 10IU0%
Calcium 9mg1%
Iron 0.4mg2%
* Percent Daily Values are based on a 2000 calorie diet.