These are the best stocking stuffers for kids of all ages that are cheap and unique. Boy and Girl stocking stuffer ideas that are just a few bucks are the best.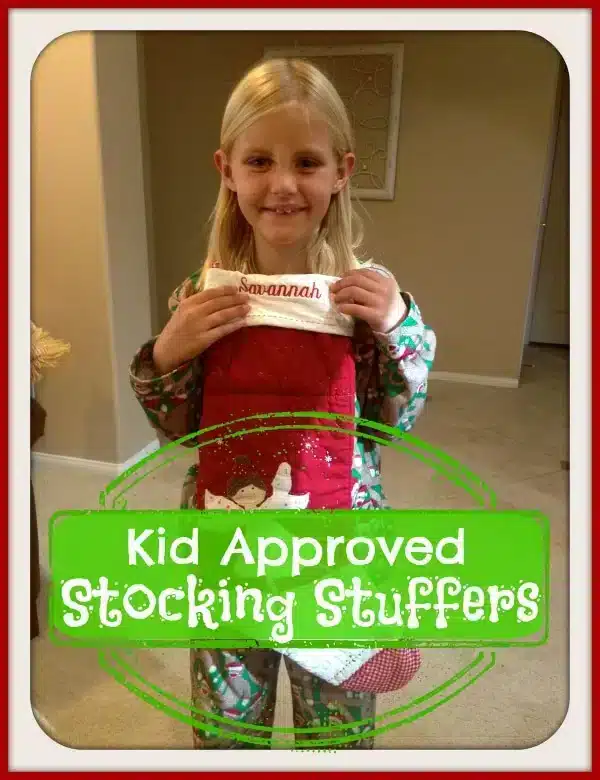 I don't know about your kids, but running downstairs to find the little trinkets in their stockings is sometimes as much fun as the ones under the tree! So now that you're overwhelmed with the holiday crowds at the mall, and need some of the best stocking stuffers for kids you can order online or find at your local Dollar Store! I am always looking for cheap stuff so I can fill it full! (originally published 12/14)
First before we start talking about stocking stuffers I want you to make The Night Before Christmas Box for your kids this year!! Have you done this yet???
If you've never done it it is a great tradition that you'll wan to keep going throughout their childhood…okay….
Stocking stuffers for kids according to age
I have 3 girls and when they were younger I bought very different gifts for girls because a toddler is much different than a teen, you know what I mean. Now that they are all 10-17 I buy 3 of everything for the most part (helps that they're all girls) since they love all the same things now and I don't have to worry about potential choking hazards.
Of course every child is different so I have a long list of stocking stuffer ideas for kids here, and many link to where you can order it online so you don't even have to leave your house….my kind of Christmas shopping…NO crowds!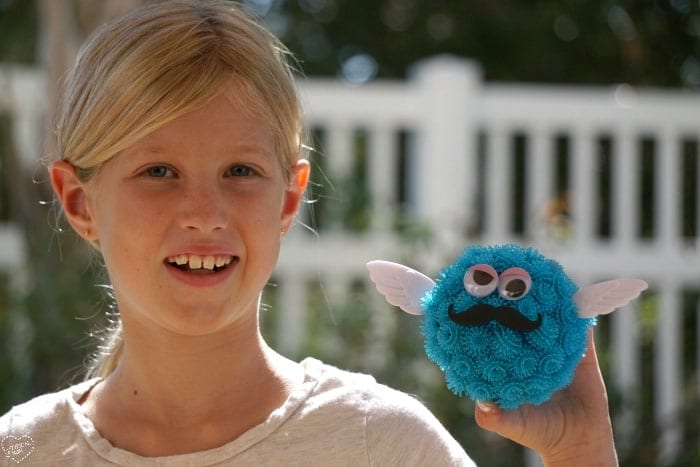 Stocking stuffers for toddlers
Playdoh
Bubble bath
Pacifier
Cute socks
Sugar free lollipops

If you have multiple children you can open and divide the pack up so it's overall super cheap

Bubbles
Character band-aids
Board book
New sippy cup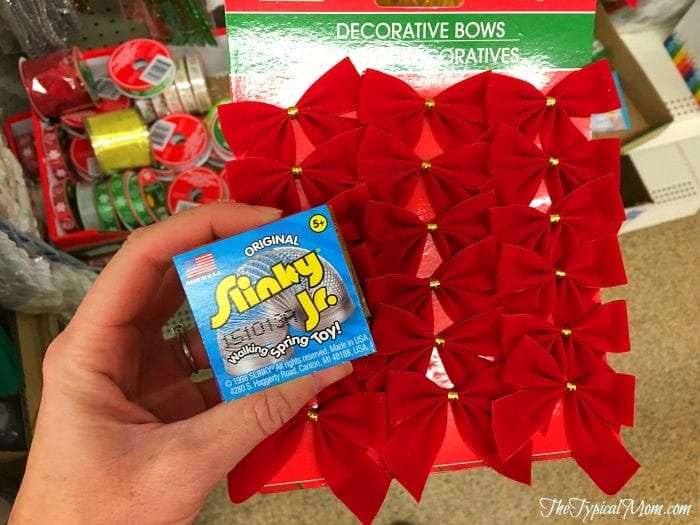 Before I order everything online I always hit the Dollar Store and stock up on everything I can use as stocking stuffers there.
I put that bag at the top of my closet to bring down the night before Christmas, and then I order everything else online and put the box full of these goodies in my closet too.
Then I'm done, I usually do this at the beginning of December but I have done it literally the week before Christmas and with 2 day shipping everything worked out great too!
Best stocking stuffers for kids
Plastic harmonica

Honestly all ages get a kick out of these, come in a pack so throw in everyone's stocking for fun.

Mini box of cereal
Pez
Their own tape dispenser
Roll of ribbon
Silly straws
Wax teeth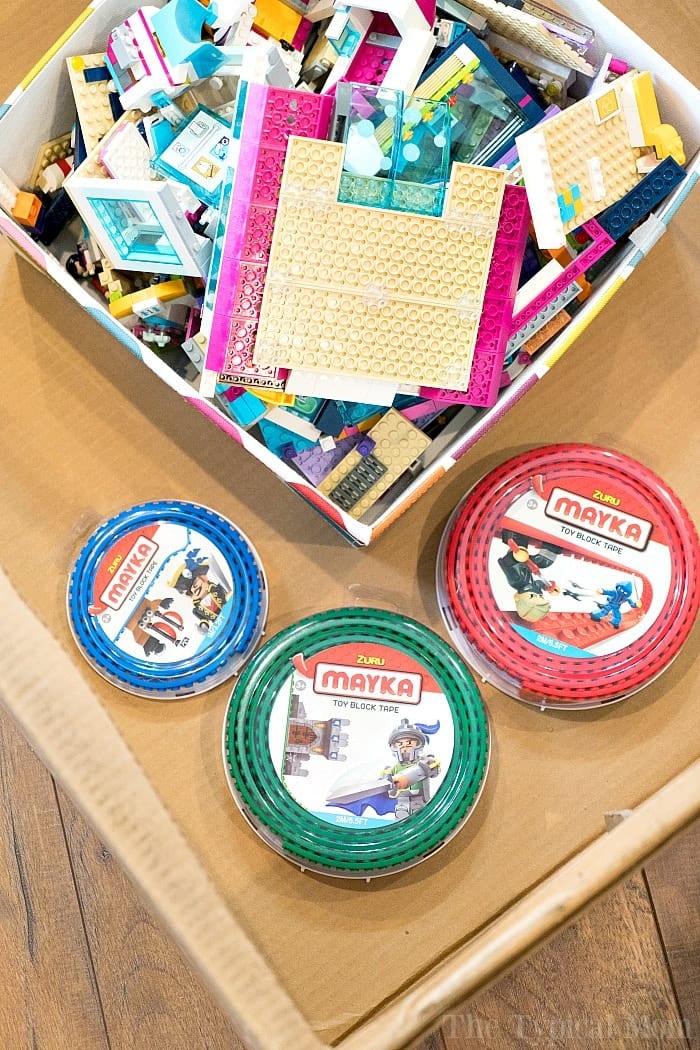 Stocking Stuffers for Girls
Mini nail polish (inexpensive and good choices of kid colors at Walmart)
Fruit snacks (large box at Costco, save rest for school lunches)
McDonald's happy meal toys
Slap bracelet
Slinky glasses
Crayola Model Magic packs (Staples or Michael's-use 40% off coupon)
Mini Lego sets
Glow in the dark stars and planets
Bean bags
Earrings (stick on if not pierced-Claire's is cheap for both)
Webkinz or other small stuffed animal
Small notepad
Silly socks
Coloring Book
Silly putty
Can of silly string
Expandable t-shirt, towel or washcloth
Glue sticks
Markers
Watercolor paints
Disposable camera
A small ornament to hang on the tree
Smencils (scented pencils – these are not cheap, but kids love them – about $3.50 for a 5 pack)
Slime kit – has green and red you'd need to make this Christmas slime or any other type of slime
If you have a kid who loves slime we have a bunch of the best way to make slime recipes on our site, you can go all out under the tree if they're obsessed.
Slime stocking stuffers
Small foldable table – so they can make their slime outside!!
A few of these items are a bit more than $5 once they get older but I did my best finding the best stocking stuffers for kids that my children suggested. 😉
Teenager stocking stuffers
iTunes gift card
Stretchy book covers
Cell phone cover
Beef jerky
Lanyard (to make keychains & bracelets)
Slinky
Gel pens and black paper
Perfume
Nail polish in funky colors
Lanyard for keys
Keychain
Wallet (always put at least a penny or it's bad luck…he he)
For more easy recipes, tips and free printables please LIKE The Typical Mom on Facebook and follow me on Pinterest! You can also sign up for my free weekly newsletter which is packed with goodies I know you'll love. 😉