JORD wood watches review with promo code for a discount on one for yourself! My favorite wood watch that I get compliments on all the time!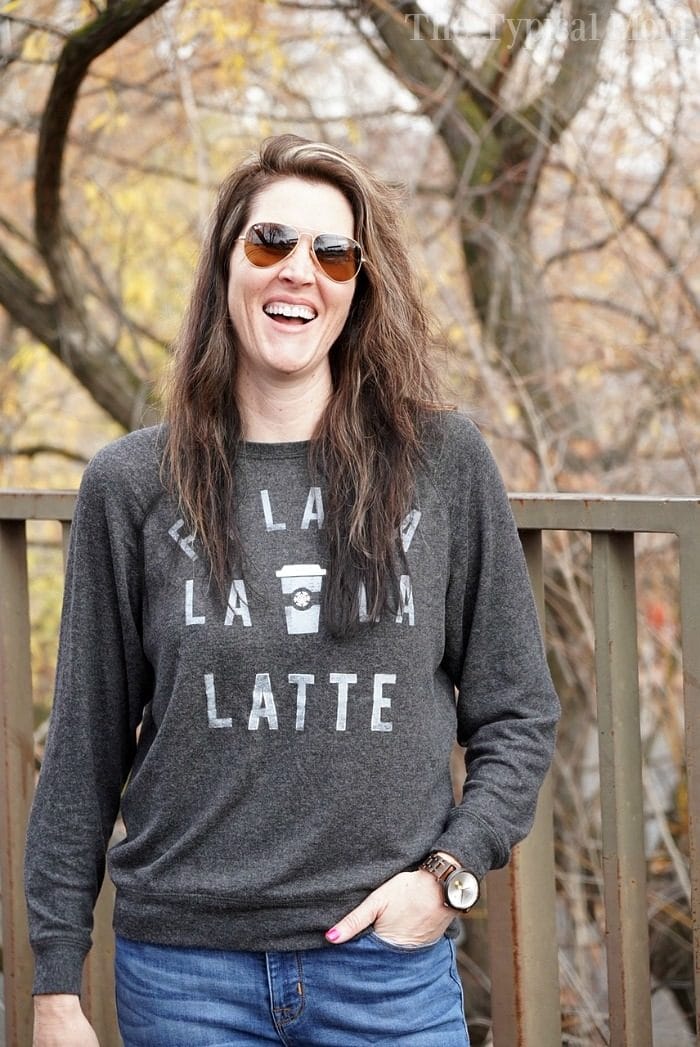 Here's my JORD wood watches review to show you why I love mine so much! Ok, so I have two of them. Sponsored by Jord watches.
JORD Watches Review
This is my newest wood watch I got during the holidays that is slightly different from my first one but continue to get compliment after compliment on it everywhere I go.
"Is that a wood watch" or "what kind of watch is that..that's so cool" I hear all the time. They are my favorite!! Special thanks goes out to JORD for sponsoring this post so I could share why I love this accessory so much. 😉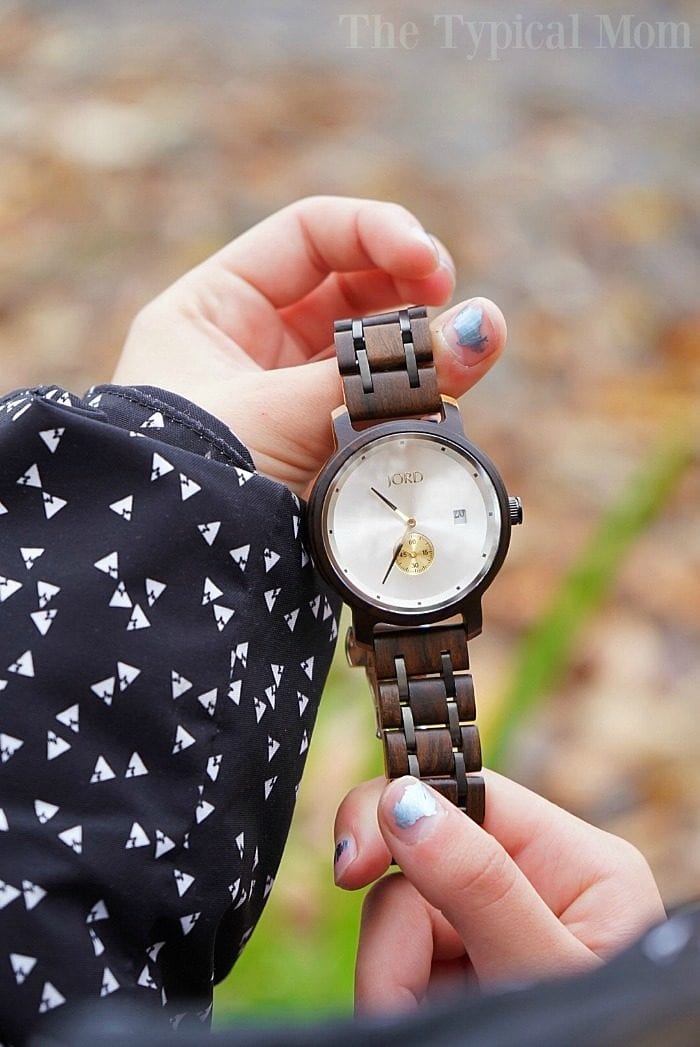 Is JORD a Good Watch Brand
They are great, we each have a few. The one I chose this time has the date which is great because I am constantly forgetting. It has a second hand below as you can see here too. My teenager is jealous.
I think I'm going to have to get one for her this year and put it under the tree. 😉 If you've never tried on a JORD wood watch they are actually really comfortable. THEY size it for you before it even arrives on your doorstep!!
You just print out the sizing strip – ruler – at home, wrap it around your wrist, input the size when you order your favorite style, and it comes right to you fitting absolutely perfectly!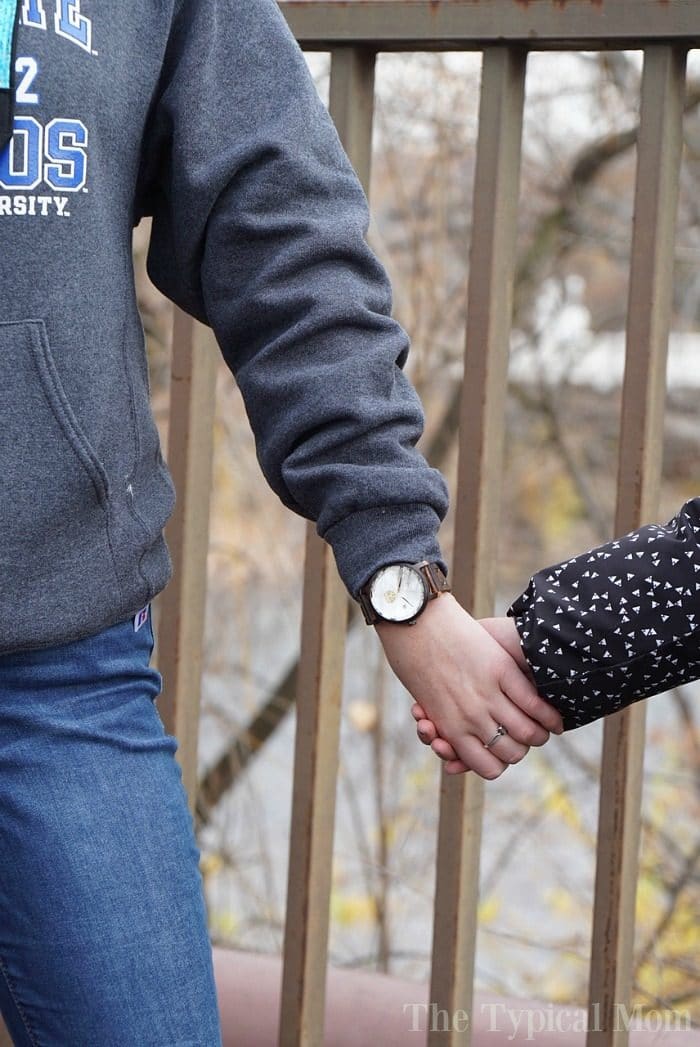 JORD Watches
My husband has one of the men's JORD wood watches too and he loves it too. Great Father's Day watch or Christmas of course!
If you're looking for a unique, beautiful, and timeless gift I'd highly recommend a wood watch like this one, or JORD has a large selection online too.