You don't just have to wear a mask anymore! If you struggle using CPAP, there are other sleep apnea treatment options out there that make sleeping easier. Let me share what we've learned about Inspire Sleep.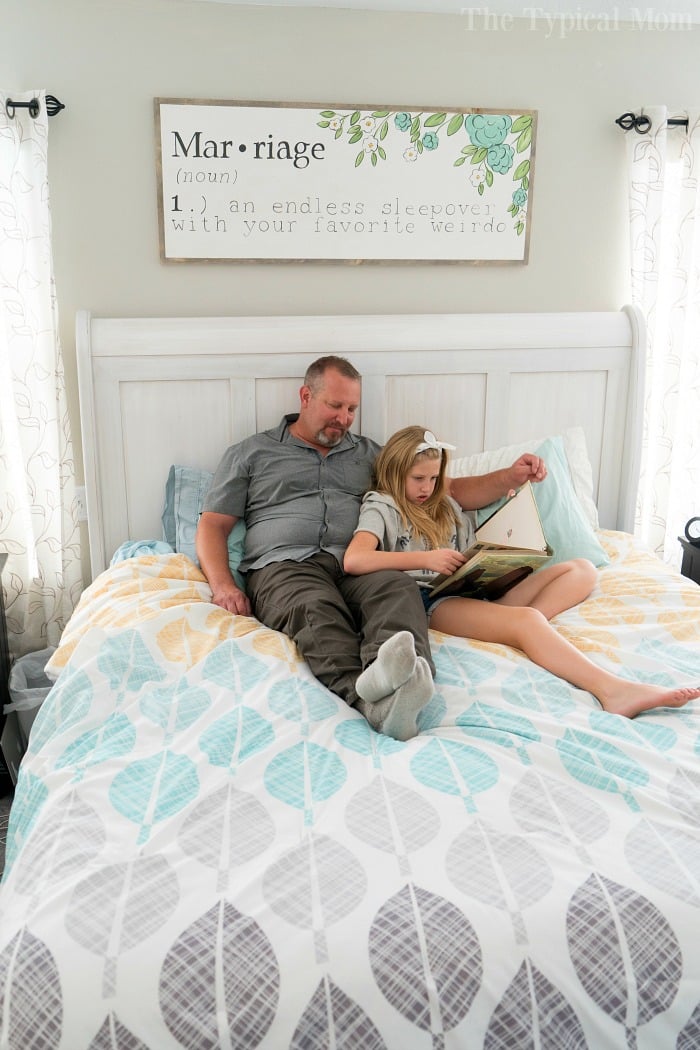 If you or your loved one are looking for sleep apnea treatment options we have a few for you, and a comparison between the two. It's always best to have all the information you can possibly collect so you can make an educated decision in regards to your health. My husband and I have dealing with this issue for several years now so we hope our research and findings help you on your journey to relief. Special thanks goes out to Inspire Sleep Apnea Innovation for sponsoring this post so we could share this new option with you. (originally published 9/19)
Inspire Sleep
Let me start by saying that sleep apnea does NOT just bother the person who has it. Everyone feels the effects of it. My husband has had this for years and let me tell you we didn't sleep together for a few years until he did something about it. Back in the day there was only the mask, not anymore.
Inspire Sleep Apnea
This treatment is something totally different. If you have seen the commercials they have have made you curious about it, us too. I reached out to them and they told me all about it. I am here to share what we learned, and why it may be a better option for you or your loved one.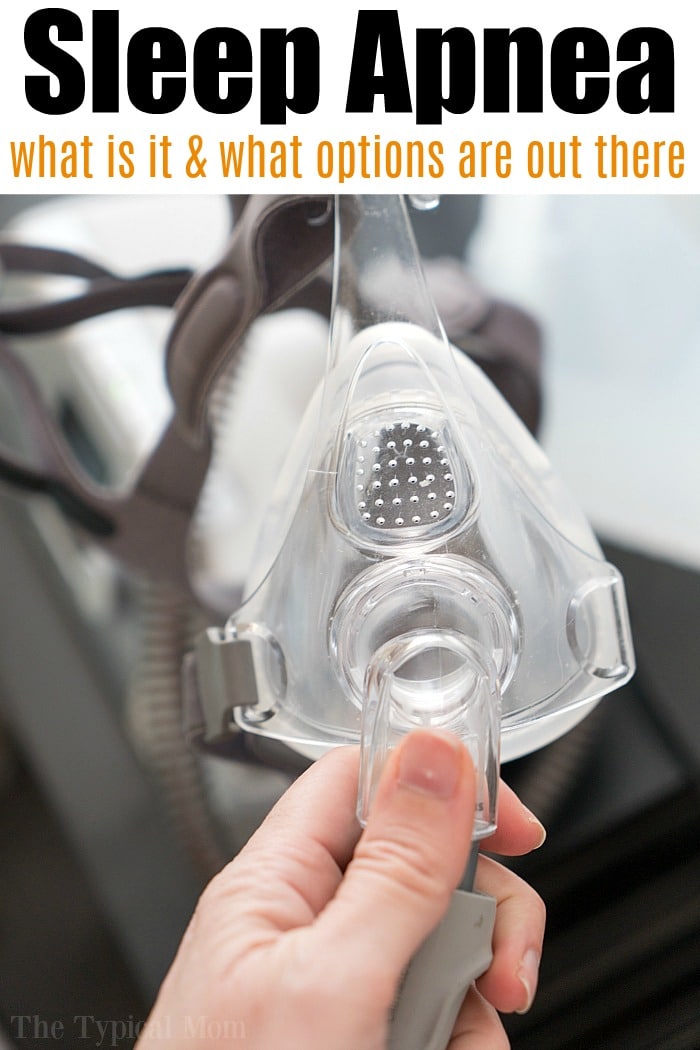 What are the warning signs of sleep apnea?
Snoring – probably the most obvious
Pauses in breathing
Choking or gasping for air
Fatigue or feeling sleepy during the daytime
Insomnia – the inability to sleep at all
Headaches – especially first thing in the morning
It took my husband quite a bit of convincing to go and do a sleep study.
Sleep apnea is diagnosed during an overnight sleep study. The sleep technician diagnosed my husband after just a few hours though!
How do you test for sleep apnea at home?
Well, your doctor might be able to provide you with simple tests that can be used at home. They usually measure heart rate, blood oxygen level, airflow, and breathing patterns.
If they are determined to be abnormal they might be able to prescribe a therapy without anything further. It's a good place to start if you're at the beginning of this whole process. Sleep apnea can possibly be diagnosed at home, instead of in a sleep lab too, ask your doctor about this option.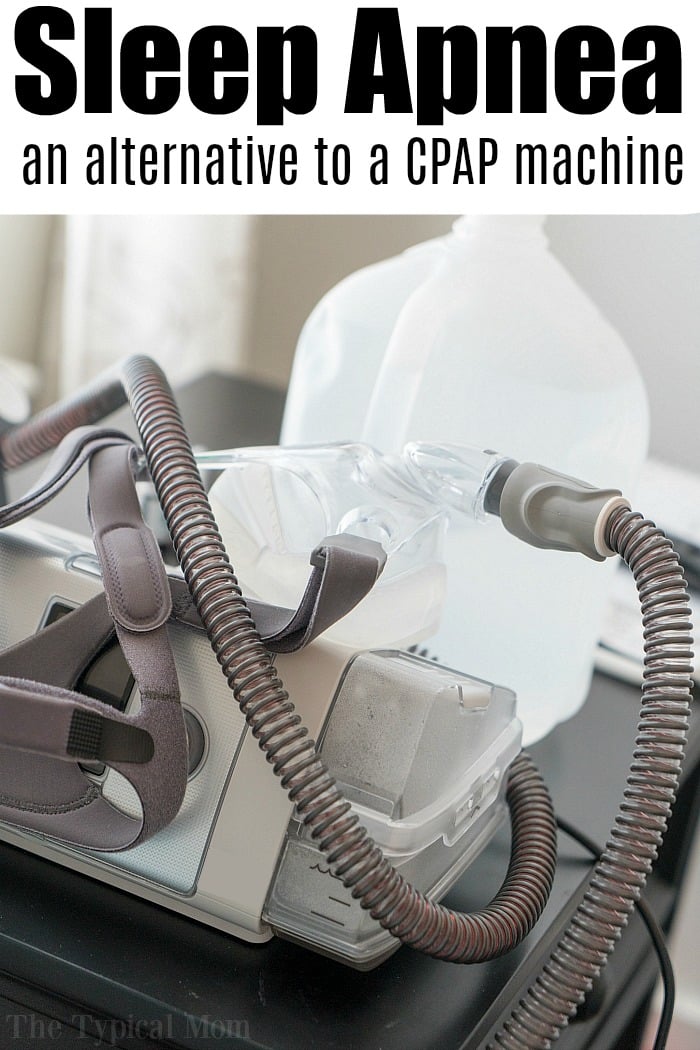 What are sleep apnea treatments?
We tried simple over the counter treatments first like nose strips and mouth guards that were said to reduce snoring. NO luck with those.
From there we got the all too familiar CPAP machines you see here. That was helpful, but there are a lot of cons to it. We will expand on those in a bit.
NOW there is a new sleep apnea treatment from Inspire Sleep that makes things easier! Let's talk about it's benefits.
And compare the two shall we: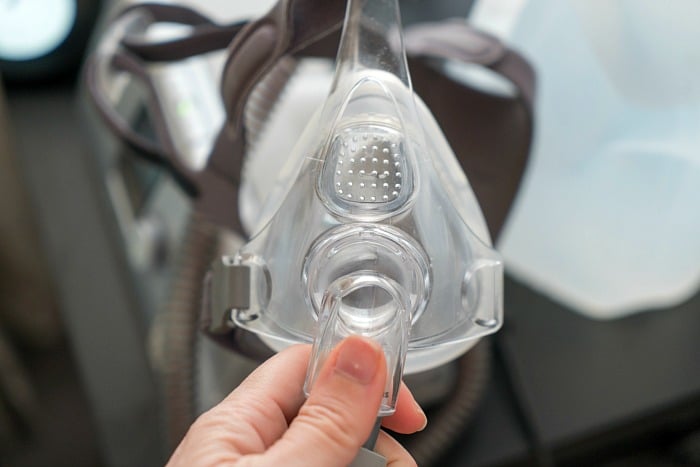 My husband has the all too familiar "machine with the mask" and has been using it for about a year now.
Sleep Apnea Machines
Here are the pros:

He no longer snores while wearing it (however the minute he takes it off and nods off he snores almost immediately).
It has improved his breathing so he no longer gasps for air in the middle of the night.
It's allowed him to (almost) sleep through the night. It is important to note that he also had back surgery, so he has pain management issues in regards to that. This causes him not to sleep continuously. I imagine if he didn't it would have "cured" that too.

There are definite negatives to CPAP machines:

The mask is NOT comfortable.
Pressure from the mask being on all night causes his eyes to become quite puffy in the morning. It takes a good hour or more for them to subside, before that it isn't too pretty.
Traveling with this bulky device is NOT convenient. Everywhere we go we have to pack it up in a bag PLUS a gallon of distilled water (which isn't always easy to find while traveling if he runs out).
You have to ensure that there's a plug right next to the bed at all times (not always easy if you're in and out of different hotel rooms).
Now let's talk about a new sleep apnea treatment that eliminates ALL the cons on this list! It is called Inspire!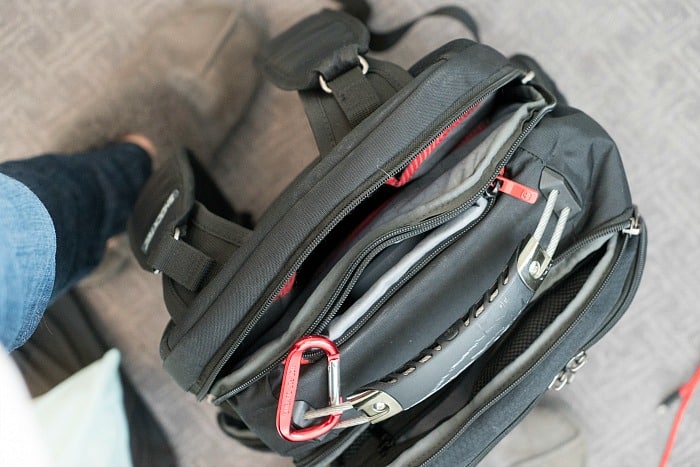 CPAP Machines
Inspire is a new technology that has helped so many people to:

stop storing
reduce sleep apnea events
achieve more restful sleep
feel invigorated in the morning
They did a study that included 126 participants; 83% were men approx. 54.5 years old. They surgically implanted an upper-airway stimulation device in those patients with obstructive sleep apnea who had difficulty either accepting or adhering to CPAP therapy.
After 12 months they found that patients went from 29.3 events per hour to 9.0 events per hour, and was reported to improve their quality of life. You can find more information about Inspire Sleep here, and the study in the New England Journey of Medicine can be read here.
Look at their results! Patients using Inspire have a significant reduction in sleep apnea events + more!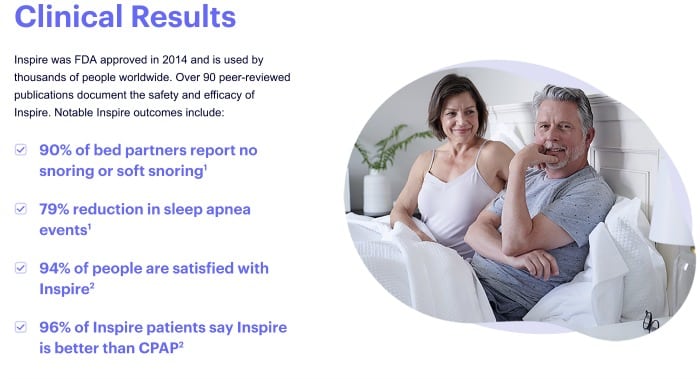 Thousands of people worldwide have benefitted from this Inspire. Visit their website to learn more and find a doctor near you. You can also sign up for a free educational event if there is one in your area.
Sleep Apnea without CPAP
Benefits to Inspire vs. a CPAP machine:
NO mask. No hose. Just sleep!
Cumbersome machinery goes out the window
You're finally comfortable while sleeping, no masks necessary
May financially be cheaper as you're not renting an expensive machine monthly
If you feel like you have even mild to moderate difficulties breathing during sleep, I would get tested. It isn't safe to just let it go. It is a sleep disorder that can have a lot of negative side effects, and in our case can affect your partners sleep as well.
What are the consequences of untreated sleep apnea?
If left untreated it can contribute to heart disease, diabetes and/or other health risks.
It happens because your airway becomes blocked or collapses at night. Needless to say that it is dangerous.
Of course losing weight does seem to help many, but weight loss is not always the complete solution.
We hope our experience and research helps you and your loved one(s) make an informed decision, and you too can find relief at night.