This is how to start a blog and make money working from home! If you've ever thought of creating recipes or writing for a living, this might be for you.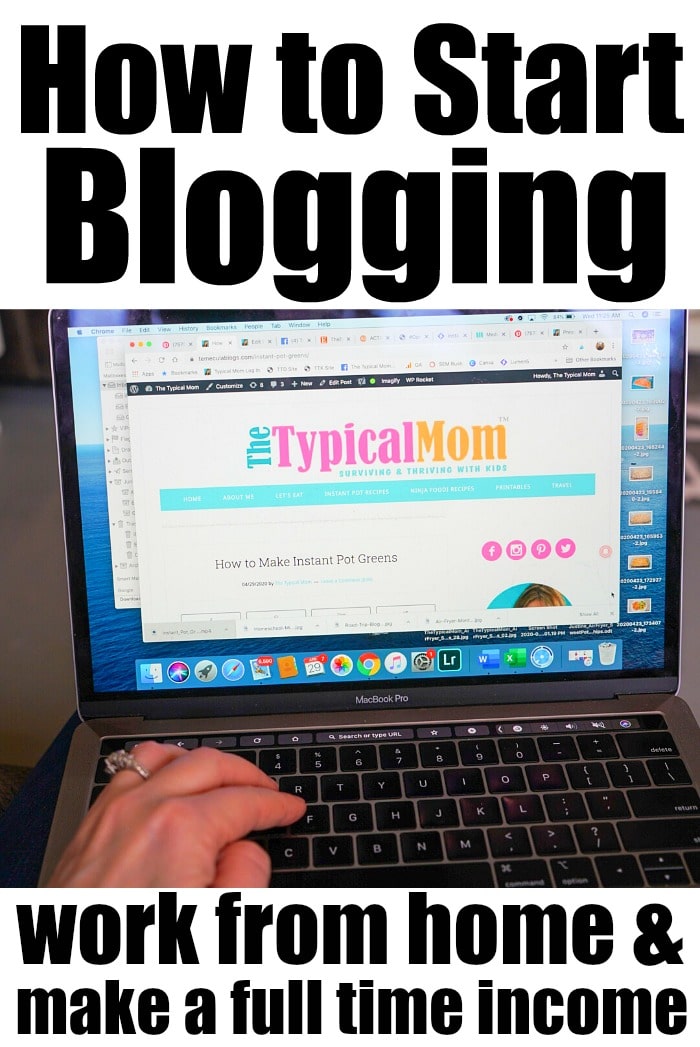 I will admit, at the beginning of this journey I didn't think about how to start a blog and make money, I just wanted a hobby. Fast forward 10 years and thank goodness I had because times changed for our family, drastically! Let me share my blogging story with all of you and how GoDaddy made it all possible. Special thanks goes out to them for sponsoring this post. (affiliate links present)
10 years ago I had a thought: "I think I'd like to start blogging about ways to save money" and have fun for less in Southern California.
I followed that path for 2 years.
With no plans to make money at it, I just had fun sharing tips and thought that is where it would remain.
Then everything changed for us! Maybe things have changed in your life too, and you're looking for how to start a blog to make money. Let me share how it can be done.
What happened in our lives was that my husband had to have major back surgery. He was down for quite some time and was unable to go back to the job (and income) he had before the operation. I knew it was time to switch my blog from a hobby to a business quickly!
We had 3 girls, rent, food, car payments, and utilities to cover every month and our savings was running dry.
I started by broadening my scope, and writing about things that others beyond my city would be interested in.
When I first started I bought and started with the URL temeculablogs.com because that was the name of the city we lived in.
I went back to GoDaddy to purchase another URL that would encompass more than just info. in SoCal. That is when I landed on TheTypicalMom.com
Easy recipes, travel and parenting articles became my 3 main topics so I got to writing about them every day.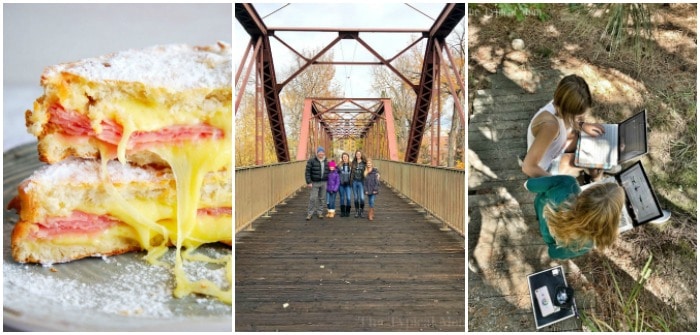 If you love writing (and taking pictures too) starting a blog might be a career path for you too! It's a way to create a full time income while working from home. It does take time but if you're determined and focused, you too can make this dream a reality.
How to Start a Food Blog
Ok so it could really be a travel blog, fitness, homeschool blog ….the topic doesn't matter. You have to start the same way in the very beginning. Remember, it's a marathon and not a sprint when you first get going friends. 😉
First, search for and purchase a domain on GoDaddy (url address that will show up at the top search bar)
What to consider when you look for a URL with the name you like (your blog name needs to match the url especially if you want to create an LLC and/or especially if you submit to trademark your blog name.
Pick something that describes you, and/or what you're going to be writing about.

I chose TheTypicalMom.com because I wanted to write about what interests me as a mother (parenting and easy recipes).

Don't be discouraged if what you want is already taken, rethink and search again.
Pick a .com vs. .net or other choices
If you're still undecided and can't find just what you want you might consider using your name! Many have done this with success. The perk is that it's likely your name won't change 😉 but if you change topics it won't be an issue.
A good example would be if you chose BestYogurtRecipes but after 2 years you wrote all you could about yogurt and wanted to write about cars, it would be tough. Using your name doesn't narrow you down to a topic. Just something to think about.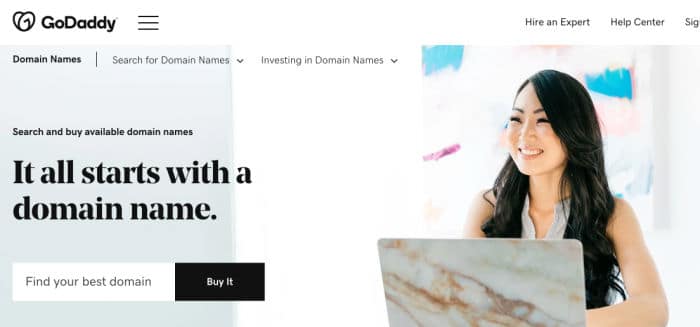 Blogging 101
Once you have your name and .com set you'll move on to the next steps of designing and learning how to do all the things. 😉
If you don't want to pay someone to create a site from scratch on WordPress the easiest way to create one is to sign up for GoDaddy's website builder tool.

Only negative to this long term is it will be harder to transition your site to WordPress self hosted site if it becomes really large and you want to put ads on it beyond Google Adsense (you can add that to their website builder tool)

Call GoDaddy so they can be your hosting company (you'll need that)

It's like a home for your new website!
Don't worry, they will take it from here.
They can attach the URL you already bought, or walk you thru the process so you can learn how to do that yourself.

This is a lifesaver if you're new to the web world like I was at the beginning.

Log into your site (using the username and password you created when you registered)
Build a blog by choosing a theme, or look for your page
Start creating blog posts!
How do you make money blogging?
The best way to monetize your blog is thru ad revenue. You know those little ads you see when you click on the best Dutch Oven stew recipe that you love? Those ads make that blogger money.
All you have to do is sign up for a Google Adsense account and then add Google Adsense to your website!

The more people who come to that particular website = the more money that blogger makes.

You do have some control over what type of advertisements are shown which is nice.
Another option is you could sell ad space on your site yourself in order to create revenue.

I have a self hosted WordPress site so once I reached 50K page views/mo. I was able to just signed up for a network that does all that work for me. 😉 Goals for you!

Pretty simple right?
There are a few other ways to create a full time income while blogging such as:
Create a product or service

you sell

Selling physical products or digital products like ebooks can be a lucrative way to make money online. It's a craft to create your own items though, or you can outsource it to others but that will take revenue up front.
Affiliate marketing

is a way to make additional revenue. What this means is you make a small % if someone clicks on your specific links and purchases that item.

To start, you apply to the affiliate programs you might want to promote.
You place affiliate links within your posts for items a person might need to create that recipe let's say.
Some allow you to share those links on social media channels too, or within your email marketing.
In the long term it can be quite lucrative. The more posts with affiliate links in them you have, the more likely it is to make more money. It takes time to make a lot of money since you earn such a small percentage from each purchase.
Many sites have referral programs so you can not necessarily make $ but get credit for free things on that site. I do this on my how to get free tickets to Disneyland post as well as my Imperfect Foods review.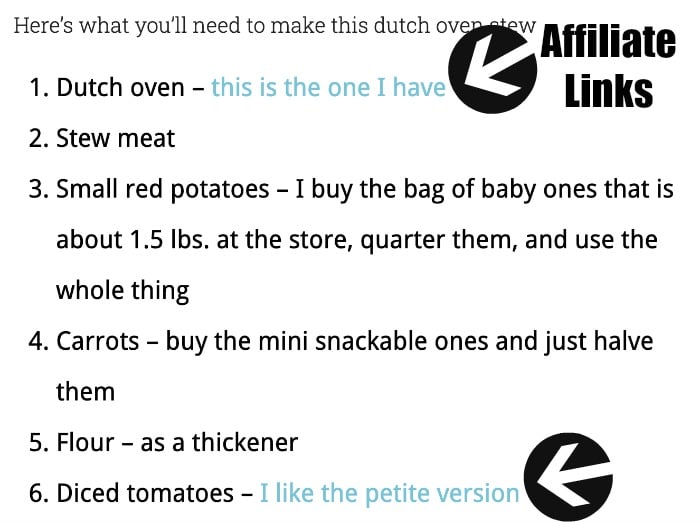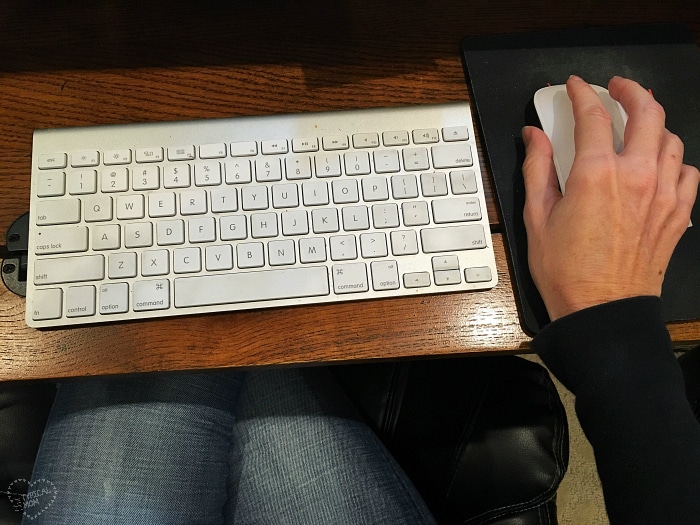 How to start a blog and make money
Now how do you get as many people as you can to see your blog posts?
Write quality content in your niche.

Meaning if you are writing about all the different ways to bake bread, stick to that.
Especially in the beginning you'll want to be focused.
Rather than writing about parenting one day, then gardening the next, and back to baking bread at the end of the week…stick to bread baking.
This will help you gain better traction and page views quicker.
More page views, means more eyeballs on your ads, which means more money to you.

Sign up for Google Adsense once you have some content to add ads and make some $
Once your "traffic" is substantial enough (about 10k page views a month) you can sign up for an exclusive ad network and make even more money!
How to start a blog business
I hope this was helpful in your first step by step guide to getting started blogging. Sure hope you love it as much as I have over the past 10 years.
Working from home has allowed us so many freedoms. We chose to homeschool our younger 2 daughters last year so we could travel year round. I couldn't do this if I had to travel to an office each day.
I'm glad there were people at the end of the line at GoDaddy to help me in the beginning, or I would've been a bit lost.
They'll be there for you today if you choose to follow this path too.
Want to see a few of my favorite things that I am totally obsessed with?? Take a peek and see how many you might already have…twinsies!
Looking for more easy family recipes and tips? LIKE The Typical Mom Facebook page?
Then sign up for my free newsletter, and follow me on Pinterest! 😉
***** If you LOVED this recipe give it 5 Stars below and let everyone know what you thought about it. 😉