How to make sugar body scrub at home with just 5 simple ingredients. Here is an easy recipe for chocolate sugar scrub you can make.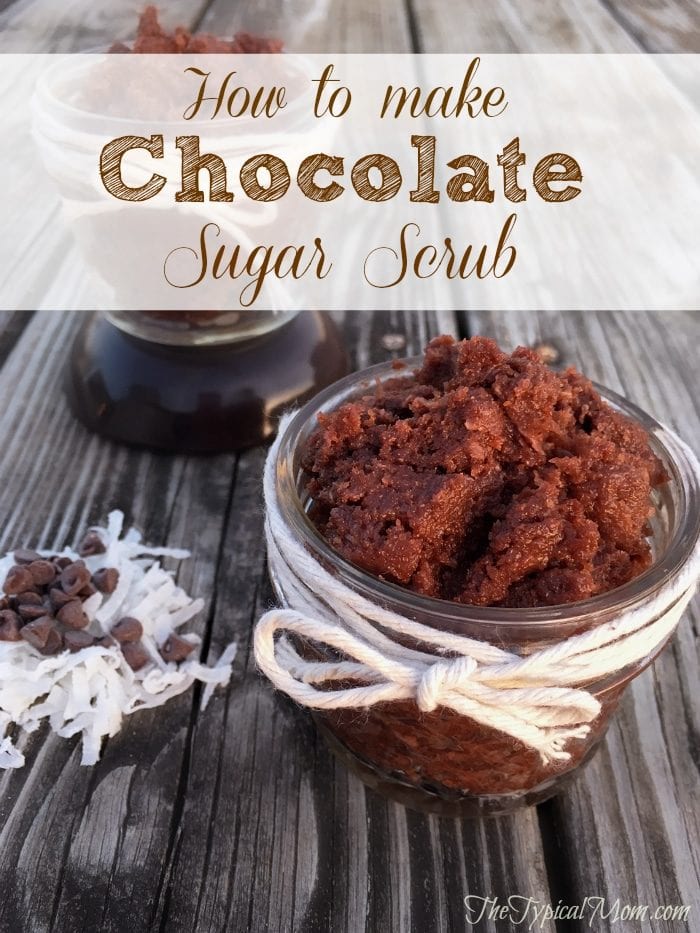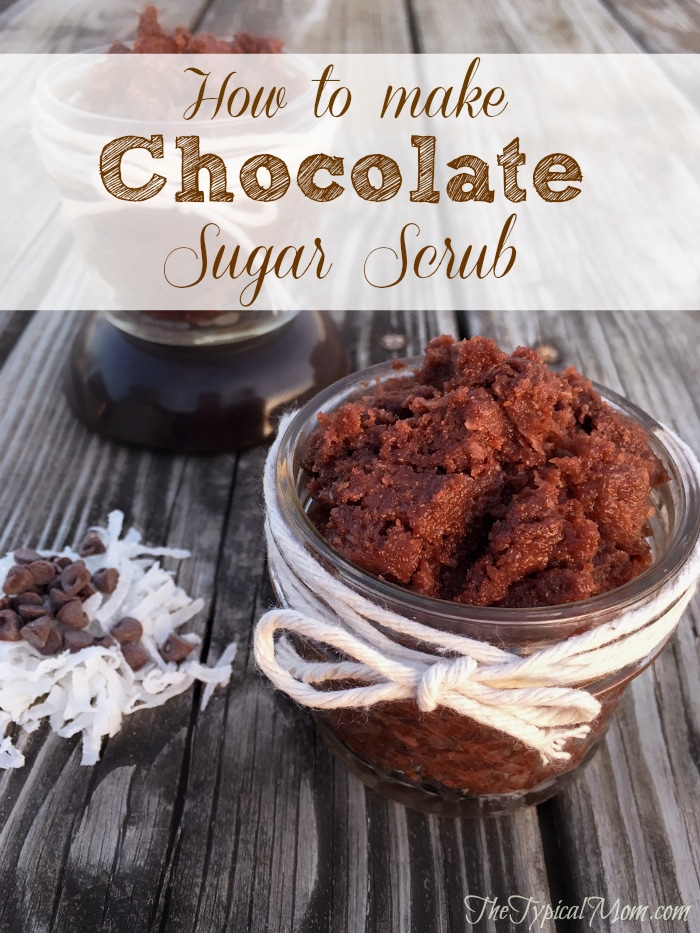 Do you love making things you love at home with common household and pantry items….well I do! Have you wondered how to make sugar body scrub, and just how easy it would be to make at home, well it is quite simple really. You can alter it to include many scents, this one is a chocolate coconut sugar scrub but basically you can add your own "flavorful" ingredients if you'd rather have something other than chocolate (I can't imagine not wanting it)! (originally published 1/17)
DIY Sugar Scrub
It is quite simple to make sugar scrub at home, you just need 2 basic ingredients and then add in the type of scent you'd like.
1 cup brown sugar
3/4 c. virgin coconut oil
1/4 c. shredded coconut
1 tbsp. cocoa powder
1 tbsp. mini semi-sweet chocolate chips
How to make sugar scrub
The basic ingredients in any sugar scrub (by themselves already smell great) are brown sugar and coconut oil. For one bath you need:
First you want to combine the brown sugar, cocoa powder, and shredded coconut in a bowl
Then add room temperature coconut oil to that mixture and stir.
That is it!!
If you are using it as a gift it is cute to use small mason jars with lids and you can put a few chocolate chips on the very top before you close it.
Create a little tag and it's a great DIY gift idea.
It is great as an exfoliator and moisturizer and smells amazing! That's how easy it is to make body sugar scrub right at home.
Why do I love this? Because my skin is something that changed after having kids and I wanted the softness back! Try it! I was surprised at the difference.