Promenade Temecula tree lighting and Santa's arrival schedule is here. Bring the family to this Christmas activity in Temecula at the mall.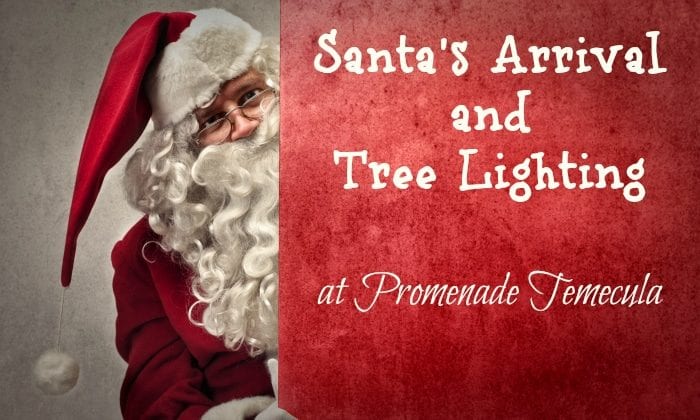 It's here!! Promenade Temecula tree lighting and Santa's arrival is happening this Saturday, November 19th! It's a great tradition to start. Bundle up, get some friends together, and get there early with hot cocoa in hand to see the jolly man arrive, and see the lights come on!
You won't want to miss out. It's a great local family tradition you can have…and you're sure to see LOTS of friends you know there too!
Like it says the pre show begins at 6pm but to get a great spot and get situated I would arrive closer to 4:30-5pm.
There will be lots of people full of holiday cheer there so grab some friends, snacks, and a mug of hot cocoa to enjoy the festivities at the Promenade Temecula!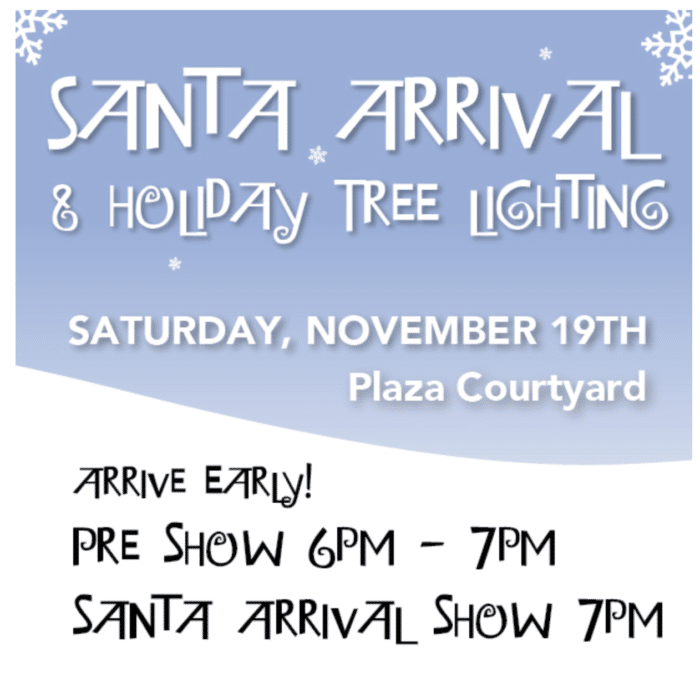 The main show starts at 7pm but there will be a lot of pre show will be full of live music, a magic show, fireworks and eventually Santa will arrive!! Here's a pic. of our visit there last year. 😉
If you want to actually see things you will need to arrive and stand where you want to, near the tree an hour early. This is the minimum amount of time that is needed, seriously.
There are A LOT of people who go to this. If you don't like crowds I wouldn't bother. Ideally this is what we've done. Find a movie at Edwards Temecula theater across the way a few hours before this begins.
When it's over go over to Starbucks and grab something to drink. Head outside 1-1.5 hours before the lighting begins and wait.
Temecula Mall Santa Claus
AND…..now you can book an appointment time to take photos with Santa so there are NO lines when you arrive…..now that is awesome. Take 'em and then go and cut down your own Christmas tree together too.