Bacon pasta salad is a great cold side dish for a potluck or picnic. During a barbecue load it up with cheese and enjoy with hamburgers. You can use any noodles you like to make this pretty for your next potluck.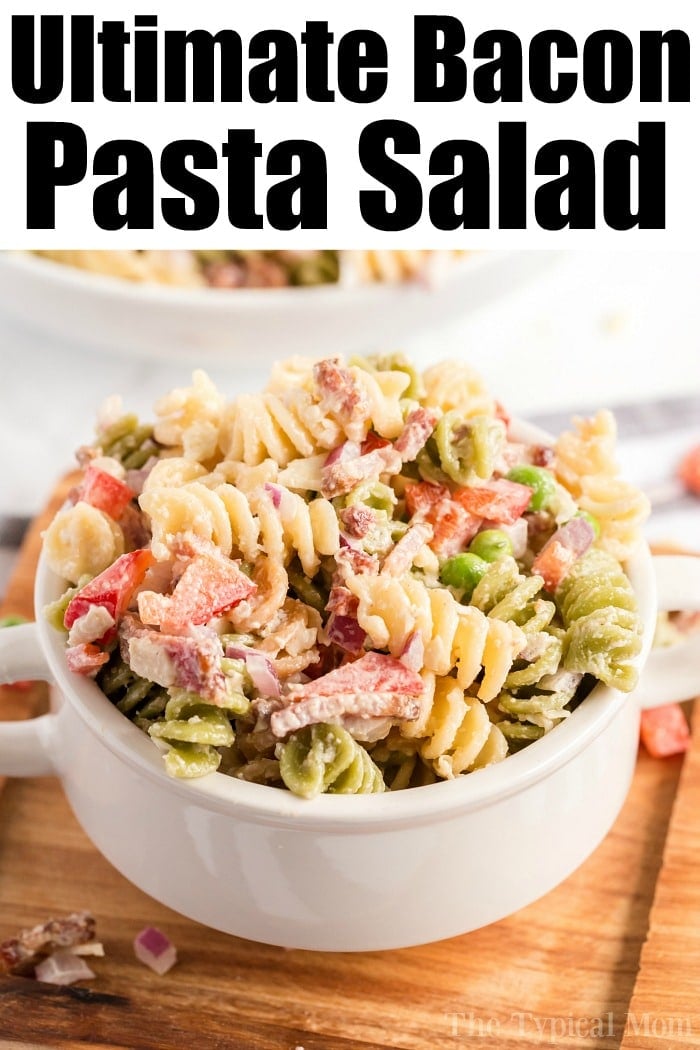 Is there anything better than cold Bacon Pasta salad? It's a great recipe with crispy bacon, cooked pasta, a creamy dressing and a few other very simple ingredients as well. It's literally the perfect side dish for any meal and always steals the show at get-togethers and BBQs. (affiliate links present, originally published 4/21)
Bacon Macaroni Salad
Bacon ranch pasta salad just might be my favorite type of pasta salad there is. I really like the texture of it next to a juicy hamburger during the summertime. Going to a potluck? This is always a hit.
It has a creamy consistency. Then you get the bites of cheddar cheese and black olives. Next thing you know you're suddenly gobbling it up faster than you think. First step is to precook your favorite meat! We usually use our Blackstone or make a batch of air fryer bacon.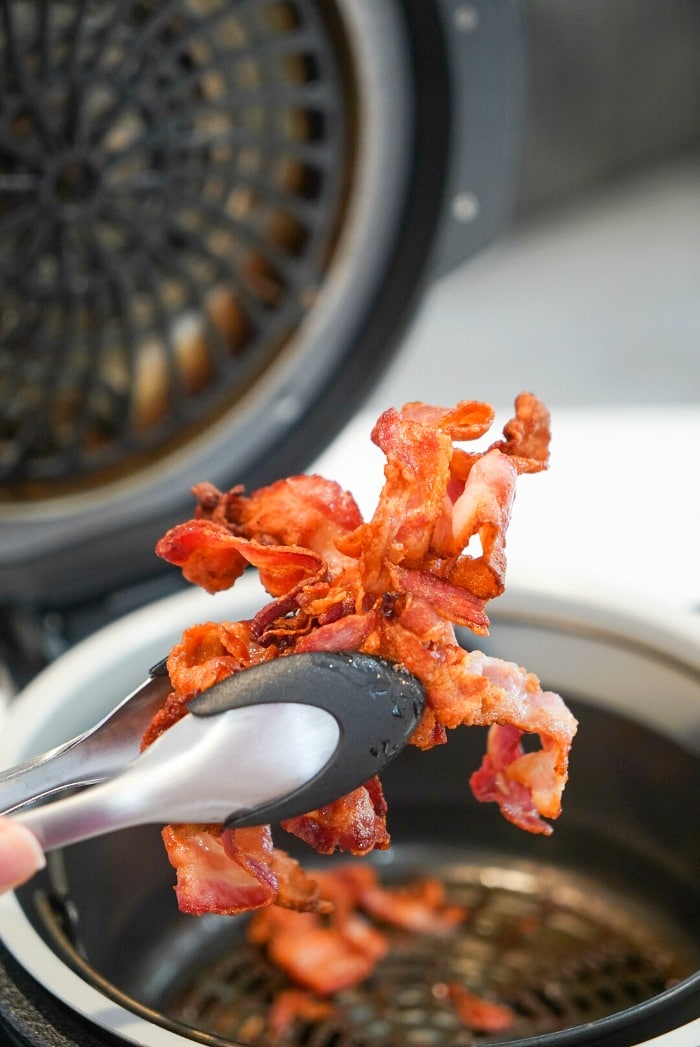 This has been my favorite cold salad that I have enjoyed for the day a time or two if we have leftovers. I'm not ashamed to admit it. I'll happily fill my plate over and over again to have this fill my tummy with goodness.
Keep in mind that this is also one of those recipes that just gets better the longer it sits. It's like the magic keeps happening on this dish as it's stored overnight in the fridge!
Bacon Pasta Salad
I've actually made this simple salad recipe with pasta in a few different ways. I like the variety as it keeps it a "new" dish for everyone to enjoy.
If you've ever been to a party or summer BBQ, I'm certain that you've eaten some variance of this dish. Everyone tends to add their own spin on it which makes it fun to eat.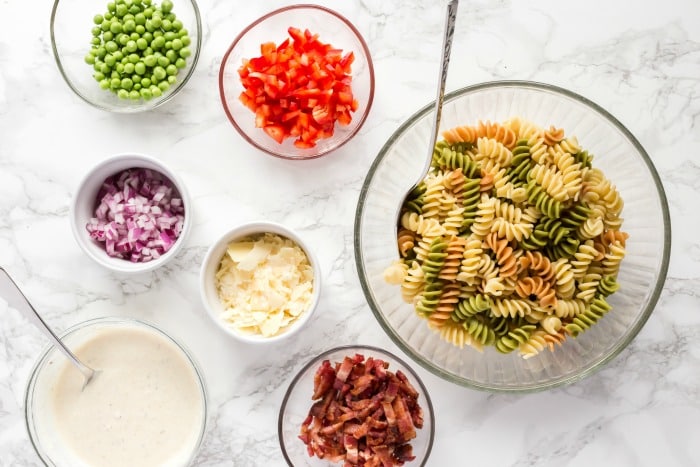 I've eaten it with sour cream and Ranch salad dressing. It's great just loaded down with red onions as well. (But I will say that I prefer my recipe above them all!)
I still remember the very first time I made this salad recipe. I forget a few ingredients at the store but it was very forgiving. Still so yummy even then.
Pasta and Bacon Salad
This recipe isn't hard. Learn from a few of my blunders in the past so that you don't make them as well.
One of the biggest tips to remember is that you need to drain and rinse the pasta with cold water. It's a simple method that stops the noodles from getting mushy and gives them that texture and chew.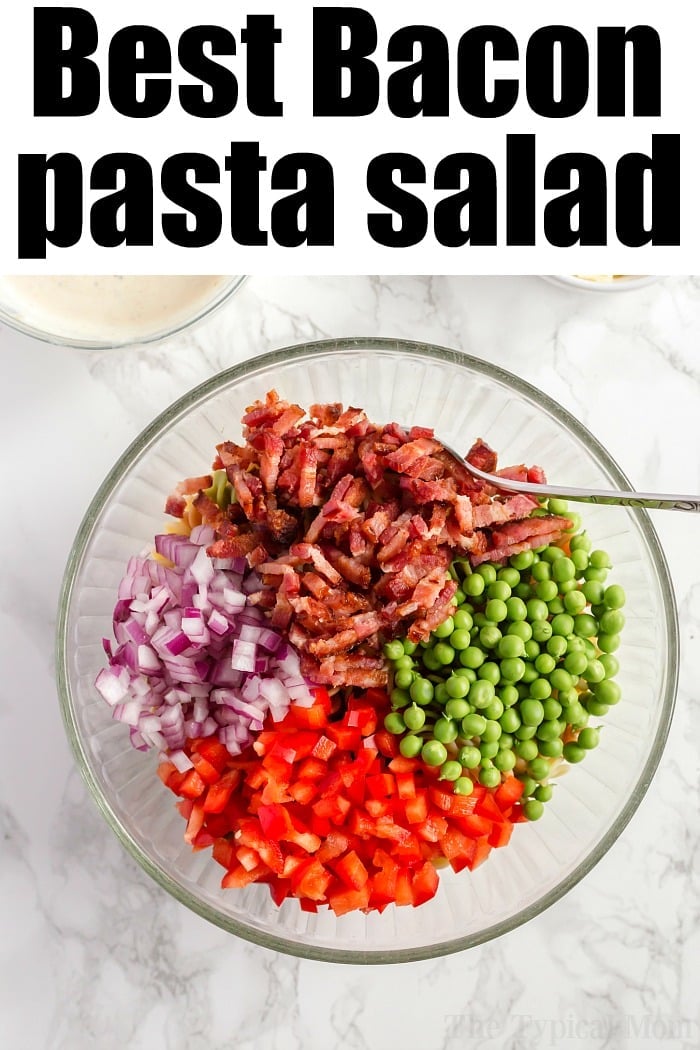 Pasta Salad with Dry Ranch Dressing Mix
You also don't want to overcook your noodles. Then as you're adding them to whisk, you just might mush them up or have them fall apart.
Make certain that you keep the salt and pepper handy for everyone to add their own to their bowl. Some people prefer this noodle salad with bacon and some sweet. Others like to have a bit of heat from the pepper and salt as well.
When you're serving this simple dish, the easiest serving size for me to remember is to serve in 1/2 cups. This is a hefty portion of pasta to eat. Make certain that none of it goes to waste either.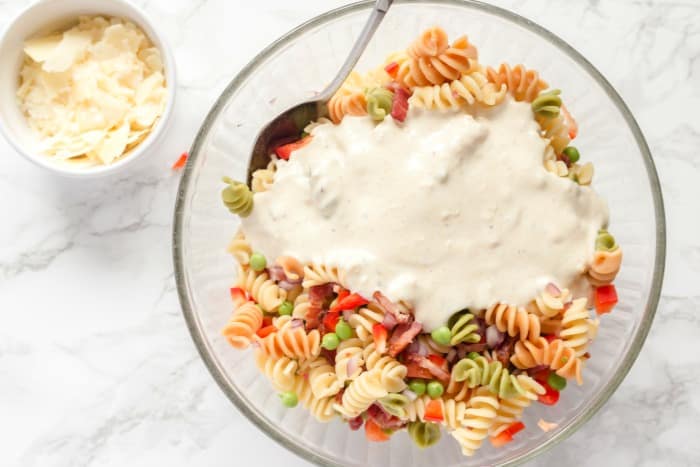 Easy ranch pasta salad
You could add a dry ranch seasoning dressing packet in addition too. This simple seasoning will take this simple pasta side dish to a whole other level if you love it.
The big tip that I have to share with you about the dressing mix is that you might make certain that you really get it stirred up. Eliminate any big clumps.
The last thing that people are going to want is to have a big ball of mix in their bites. It can be quite a shock to the tastebuds!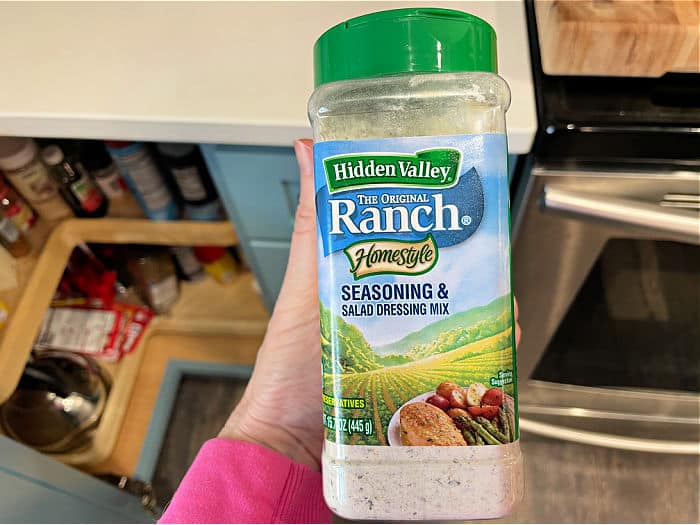 Even though it doesn't look like it makes a huge amount. This is because the pasta does an awesome job at filling everyone up. That way they're not eating a ton at once.
If you're lucky enough to have leftovers, just store them in an airtight container and place them in the fridge. The next day you'll notice even more flavors coming from this simple bacon ranch salad. It's a pretty safe bet to say that the leftovers won't last longer than 2-3 days.
Bacon ranch pasta salad
If you're looking for fast ways to change up the flavor and taste, you can easily accomplish this. Tweak the toppings that you're adding on top. I love to add chopped green onions and chives, but there are others that would be amazing, too.
Some great toppings could be:
You can make a batch of no peel hard boiled eggs, dice them up and add protein into the mix.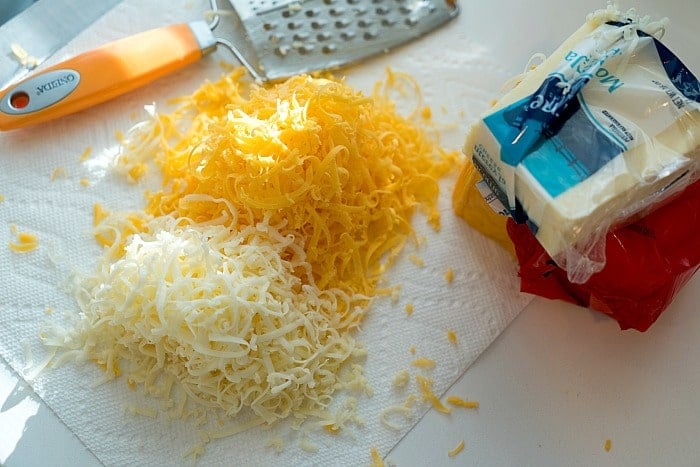 When you're looking for a fast dish that will deliver every time, this needs to be on your radar. I'm always amazed at how far it stretches.
As you can see, anything fresh from the garden with a crispy texture would make a great addition.
When it comes to a simple salad dish that is certain to impress. Keep this recipe near and dear to your cooking heart. It's one of those delicious dishes that are the perfect combination between hearty sides and an easy and fast meal.
Another great side dish is our asparagus pasta salad and shredded brussel sprout salad recipes.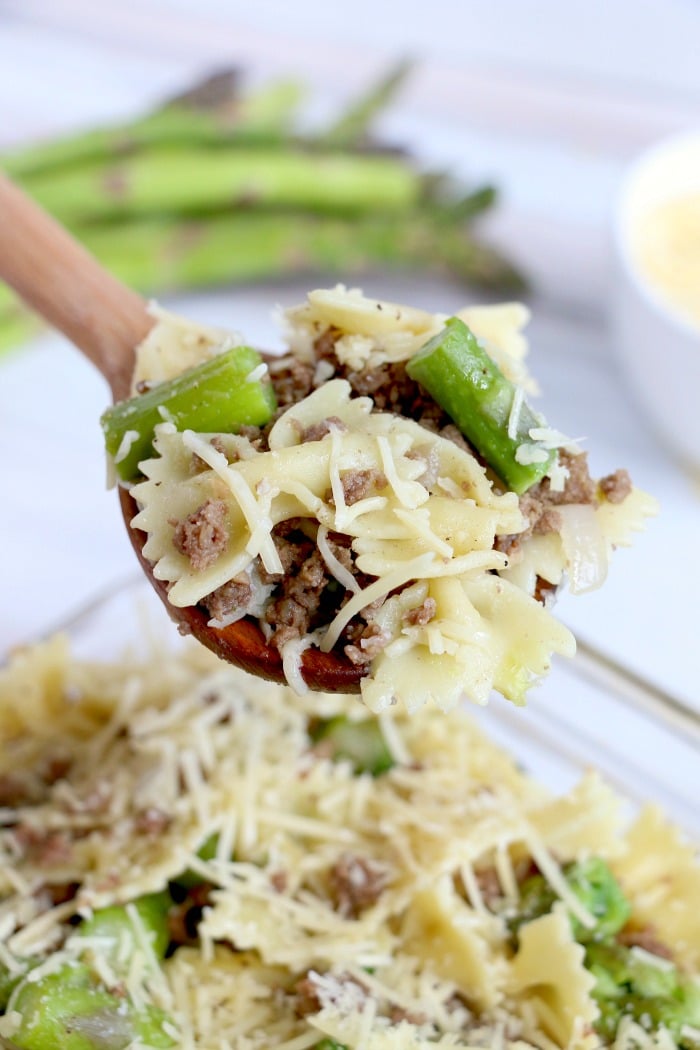 Like I always say when cooking. Practice makes perfect so don't delay in cooking up this tasty side dish to share with your family and friends!
Looking for other delicious side dishes? We have tons on our site and you're certain to find some that you love here!
Want to see a few of my favorite things that I am totally obsessed with?? Take a peek and see how many you might already have…twinsies!
Looking for more easy family recipes and tips? LIKE The Typical Mom Facebook page?
Then sign up for my free newsletter, and follow me on Pinterest! 😉
***** If you LOVED this recipe give it 5 Stars below and let everyone know what you thought about it. 😉
Bacon Pasta Salad
Bacon pasta salad is a great cold side dish for a potluck or picnic. During a barbecue load it up with cheese and enjoy with hamburgers.
Instructions
Cook pasta according to package directions, drain and rinse under cold water.

Mix ingredients for dressing in a bowl and put cooled pasta in another larger bowl.

Add peas, red pepper, onion and bacon and gently mix together with pasta. Then add dressing and gently toss to coat everything. Sprinkle in remaining parmesan cheese and mix.
Nutrition Facts
Bacon Pasta Salad
Amount Per Serving (3 oz)
Calories 337
Calories from Fat 216
% Daily Value*
Fat 24g37%
Cholesterol 26mg9%
Sodium 565mg25%
Potassium 135mg4%
Carbohydrates 20g7%
Protein 10g20%
Vitamin A 445IU9%
Vitamin C 16.6mg20%
Calcium 160mg16%
Iron 0.7mg4%
* Percent Daily Values are based on a 2000 calorie diet.