Travel hacks that will help make your road trips easier. Try a few of these road trip tips and see how much more pleasant your drive is!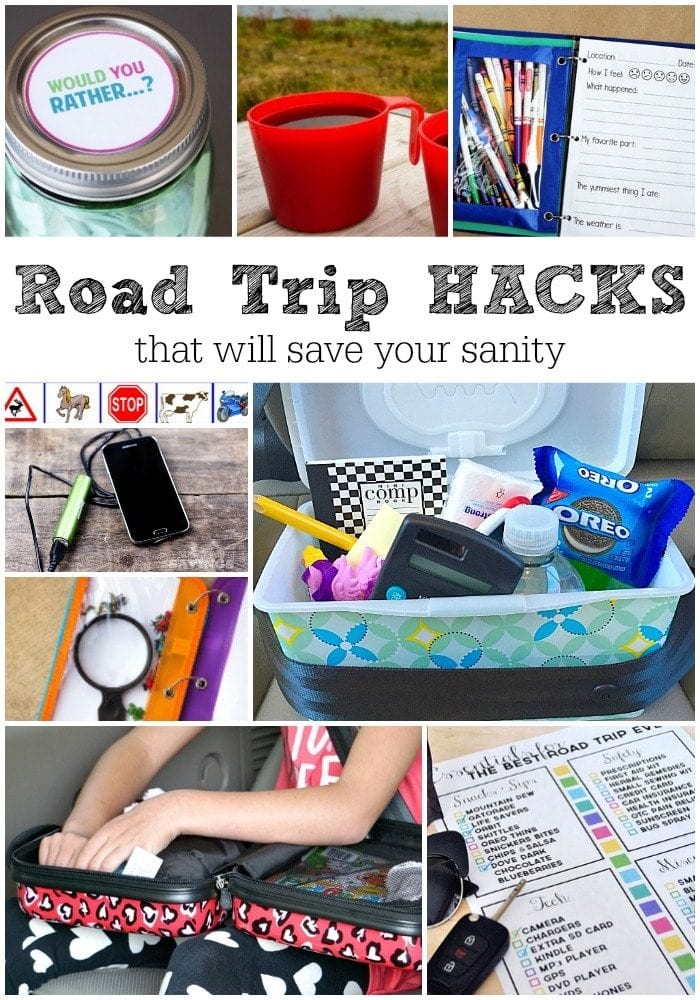 We're a family who travels often. Since there are 5 of us and we aren't wealthy beyond belief we go on a lot of road trips!! 😉 Here are a few great travel hacks that will help you on your next trip alone or with the kiddos, genius I tell you. (originally published 8/16, affiliate links present)
Whether you're going on a long road trip with the kids, or a shorter 2 hour jaunt, these travel hacks will come in handy for making the trip more enjoyable for everyone involved.
Which one is your favorite??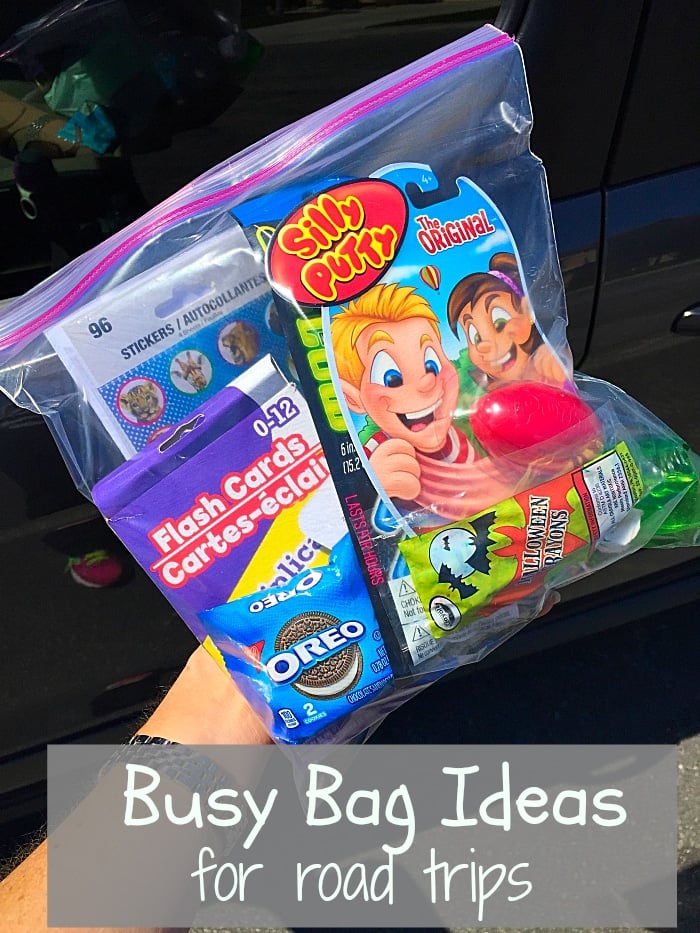 A few basic travel tips to remember before you take off:
Depending on where you're going you need to ensure you have correct local currency. There may not be an accessible currency exchange location near you, or atms to get local money. You also need to be aware of the exchange rates so you bring enough.
Make sure you have your I.D. and credit cards
If you're traveling internationally and a passport is necessary make sure it isn't expired
Keep an extra phone charger in your carry on AND checked bag
Mark your baggage as fragile so it is handled with care at baggage claim
Keep hotel room confirmation numbers and wifi passwords saved in your phone (mine is in my notes)
Always save space in your suitcase and carry ons by rolling your clothes and taking a bottle of water with you once you pass security. Here's a vacation packing list for that.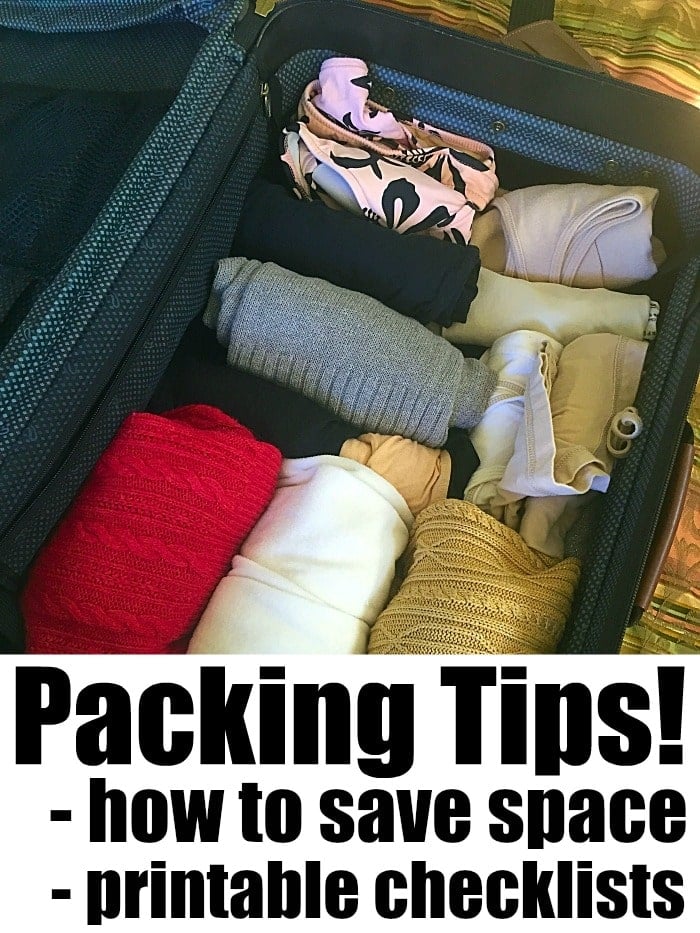 If you don't already have the travel sites you're using downloaded to your phone so so before you leave. You may not have great Wi Fi where you're going and you don't want to deal with that.
Also remember to add Google maps to your phone and take a photo or scan your passport on your device in case it gets lost.
Here are a bunch more travel hacks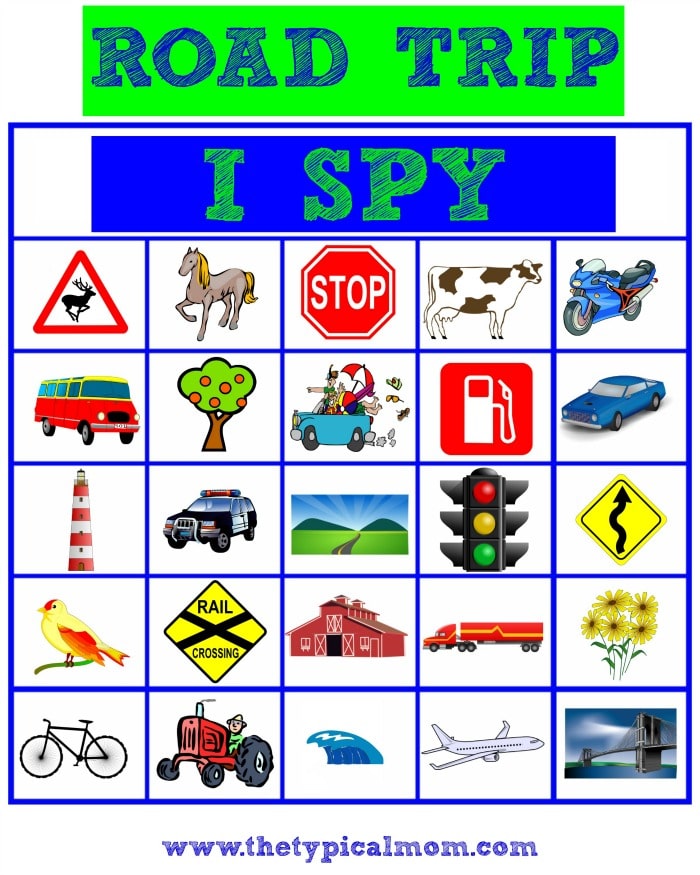 Yes I am all about check lists, can you tell?? It's just that when you're packing and planning a big trip you're bound to be under a bit of stress and that's going to cause forgetfulness.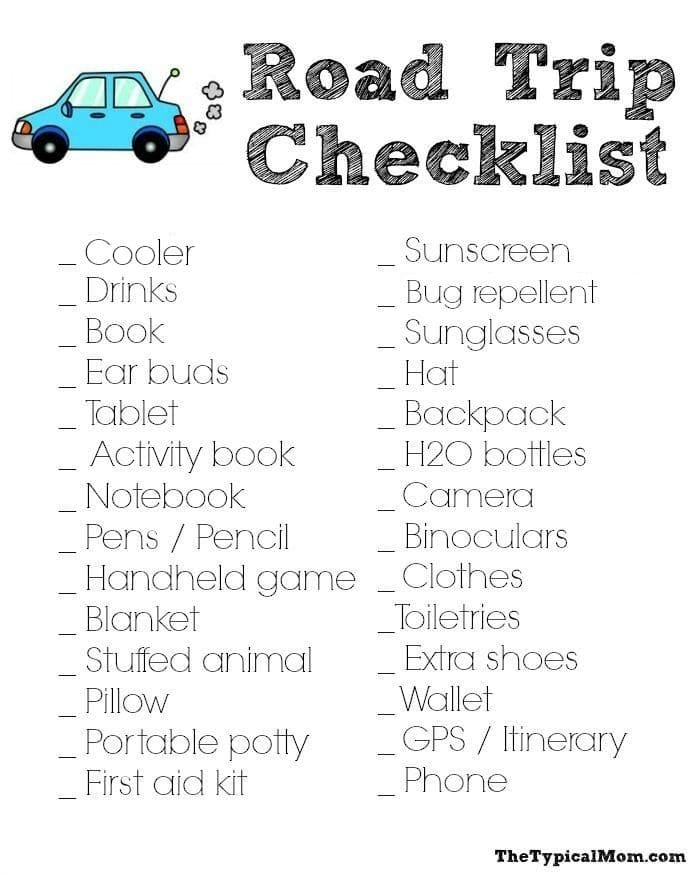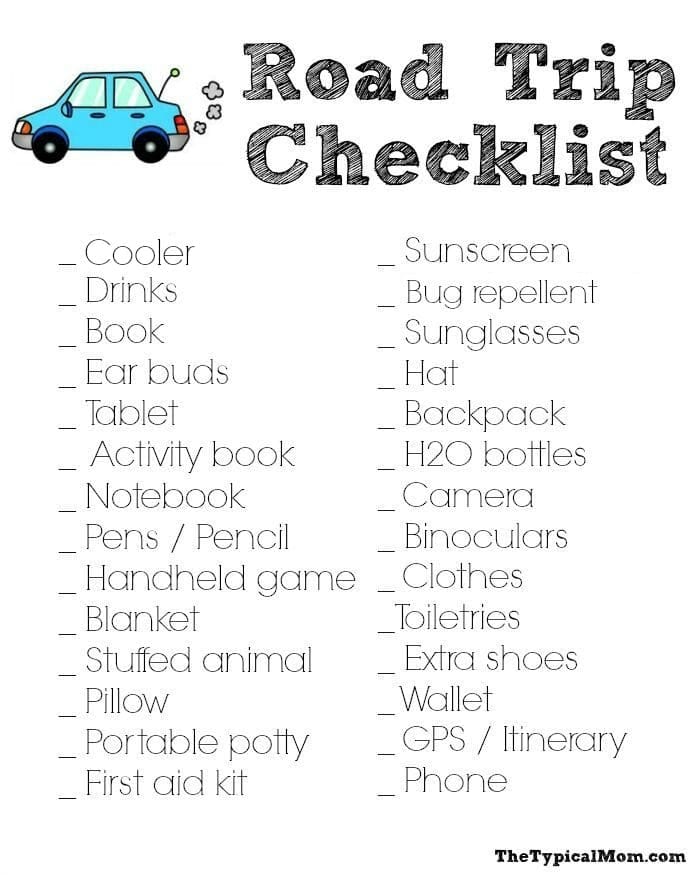 12 Essential Items To Road Trip On The Cheap from Thrifty Nomads
Car Hacks, Trips And Tips For Families from Kids Activities Blog
10 Essentials for Your Cross Country Road Trip from Slap Dash Mom
If you're on the West Coast or plan to visit this area you've gotta check out Zion Ponderosa. Love these tips? Check out all the other free printables we offer on The Typical Mom!