Road trip travel hacks that will help make your road trips easier. Try a few of these road trip tips and see how much more pleasant your drive is! If you have never traveled with kids and our And our road trip busy bags you are in for a real treat!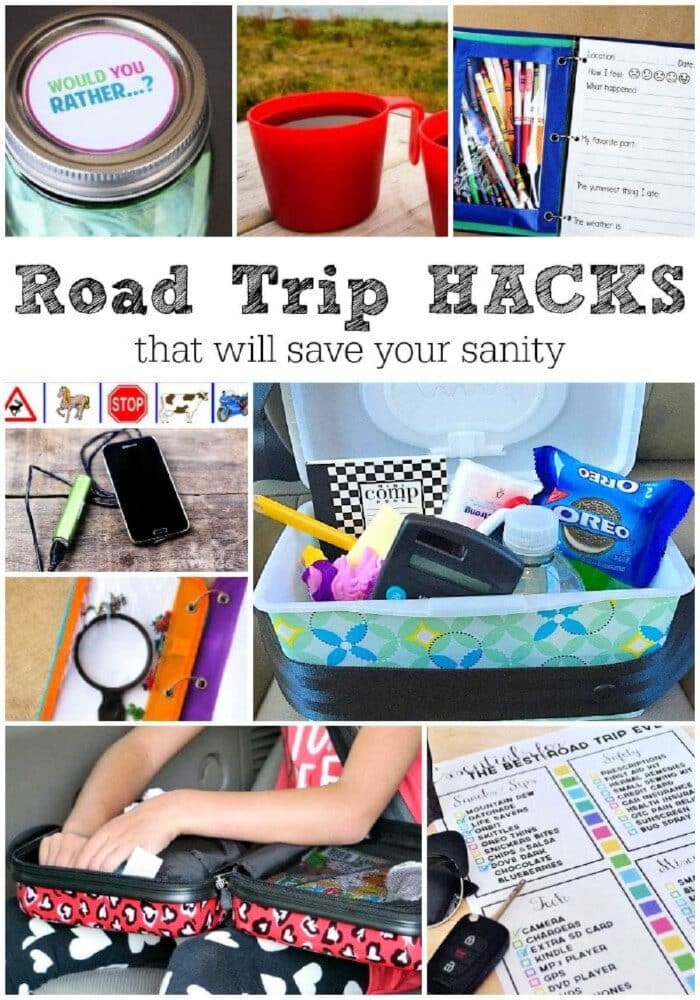 We're a family who travels often. Since there are 5 of us and we aren't wealthy beyond belief we go on a lot of road trips!! 😉 Here are a few great travel hacks that will help you on your next trip alone or with the kiddos, genius I tell you. (originally published 8/16, affiliate links present)
Road Trip Travel Hacks
Whether you're going on a long road trip with the kids, or a shorter 2 hour jaunt, these travel hacks will come in handy for making the trip more enjoyable for everyone involved. Which one is your favorite??
Road Trip Hacks
A few basic travel tips to remember before you take off: Depending on where you're going you need to ensure you have correct local currency. There may not be an accessible currency exchange location near you, or atms to get local money. You also need to be aware of the exchange rates so you bring enough.
How do I make my road trip easier
Traveling can be an exciting adventure, but it can also come with challenges. From searching for flight deals to hitting the road, there are numerous ways to make your trip smoother and more cost-effective. In this article, we'll explore 15 travel hacks that cover everything from saving money to ensuring comfort and convenience during your journey.
Be Prepared with a Car Seat if you are traveling with children? Bringing your own car seat can save you money on rental fees while ensuring your child's safety and comfort throughout the trip.
Pack Plastic Cereal Containers because they can double as excellent storage for snacks, toiletries, or small items, helping you stay organized and saving space in your luggage.
Save Money with Flight Price Alerts by tracking websites or apps to set up alerts for your desired destinations. This way, you'll be notified when flight prices drop, allowing you to snag the best deals.
Create a Travel First Aid Kit that is compact filled with essentials like band-aids, pain relievers, antiseptic wipes, and any necessary prescription medications. It'll save you from unexpected expenses and inconvenience.
Make the Most of Gas Stations, by using ones that offer loyalty programs or discounts. Joining such programs can accumulate savings over time, especially if you frequently hit the road.
Use Shower Caddies for Organization not only for the bathroom. These versatile organizers can be hung on a hotel room or hostel bathroom door, keeping your toiletries easily accessible and preventing any accidental spills.
Book Flights with Points: We share with you here how to travel for free using points, getting free gift cards for free gas and more. This is how to get into Disneyland for free too if you are heading West.
Use Cup Holders in Unexpected Ways: Cup holders aren't just for beverages. Utilize them to keep small items like keys, coins, or even your phone within easy reach and prevent them from getting lost in the car or during flights.
Combat Jet Lag by adjusting your sleeping schedule a few days before your trip. Stay hydrated, avoid excessive caffeine and alcohol, and expose yourself to natural light to help regulate your body's internal clock.
Pack Healthy Snacks which will save money on overpriced airport or convenience store snacks by packing your own options. Make granola bars fun by breaking them up and serving in cupcake liners to kiddos. Bring dried fruit, nuts, or homemade trail mix to keep hunger at bay during your journey.
Optimize Your Packing with Packing Cubes, these are a game changer for organizing luggage. Categorize your clothes, accessories, or electronics into separate cubes to save space and make unpacking a breeze.
Combat car sickness by bringing along motion sickness bands, medication, or ginger candies to alleviate symptoms and ensure a more pleasant journey.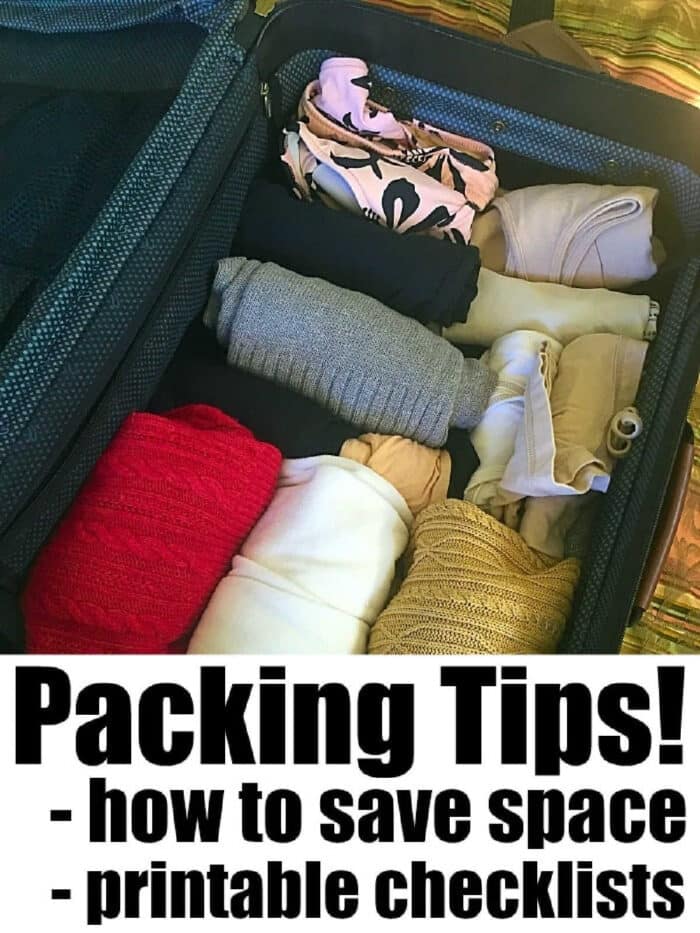 Make sure you have your I.D. and credit cards
If you're traveling internationally and a passport is necessary make sure it isn't expired
Keep an extra phone charger in your carry on AND checked bag
Mark your baggage as fragile so it is handled with care at baggage claim
Keep hotel room confirmation numbers and wifi passwords saved in your phone (mine is in my notes)
Always save space in your suitcase and carry ons by rolling your clothes and taking a bottle of water with you once you pass security. Here's a vacation packing list for that.
Family road trip hacks
If you don't already have the travel sites you're using downloaded to your phone so so before you leave. You may not have great Wi Fi where you're going and you don't want to deal with that.
Also remember to add Google maps to your phone and take a photo or scan your passport on your device in case it gets lost.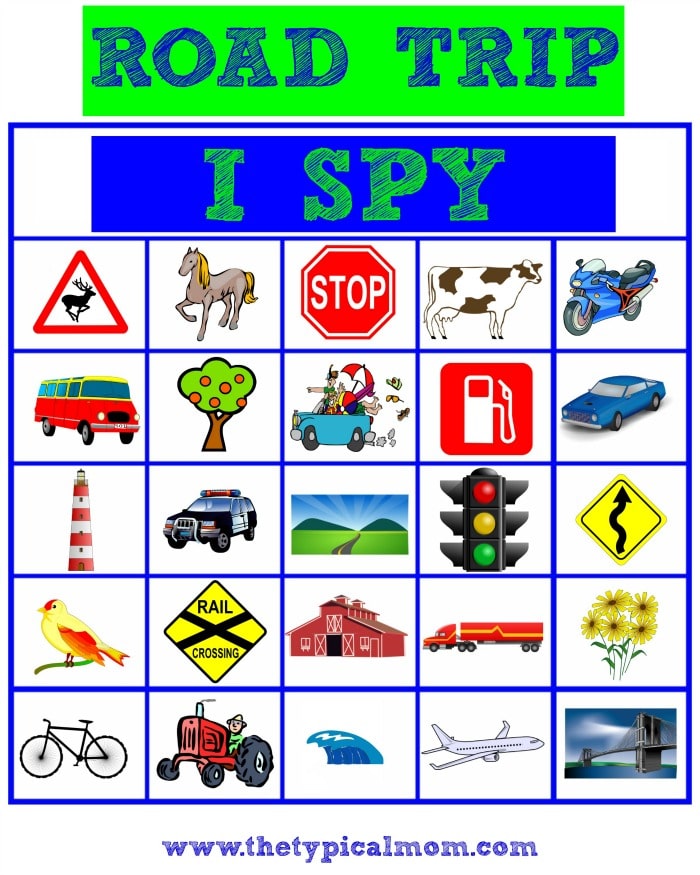 Road Trip Tips
Yes I am all about check lists, can you tell?? It's just that when you're packing and planning a big trip you're bound to be under a bit of stress and that's going to cause forgetfulness.
12 Essential Items To Road Trip On The Cheap from Thrifty Nomads
Car Hacks, Trips And Tips For Families from Kids Activities Blog
10 Essentials for Your Cross Country Road Trip from Slap Dash Mom
If you're on the West Coast or plan to visit this area you've gotta check out Zion Ponderosa. Love these tips? Check out all the other free printables we offer on The Typical Mom!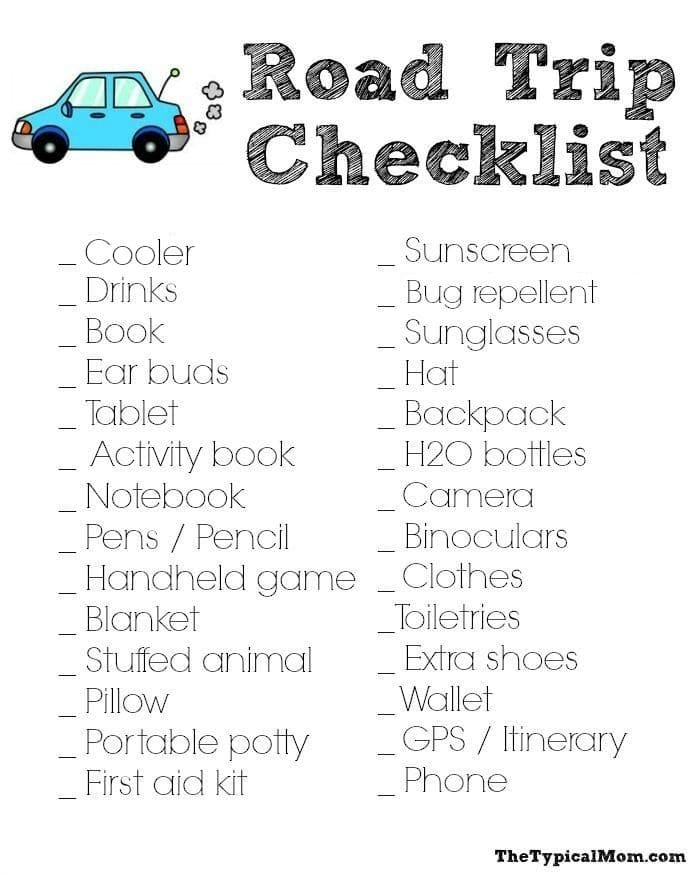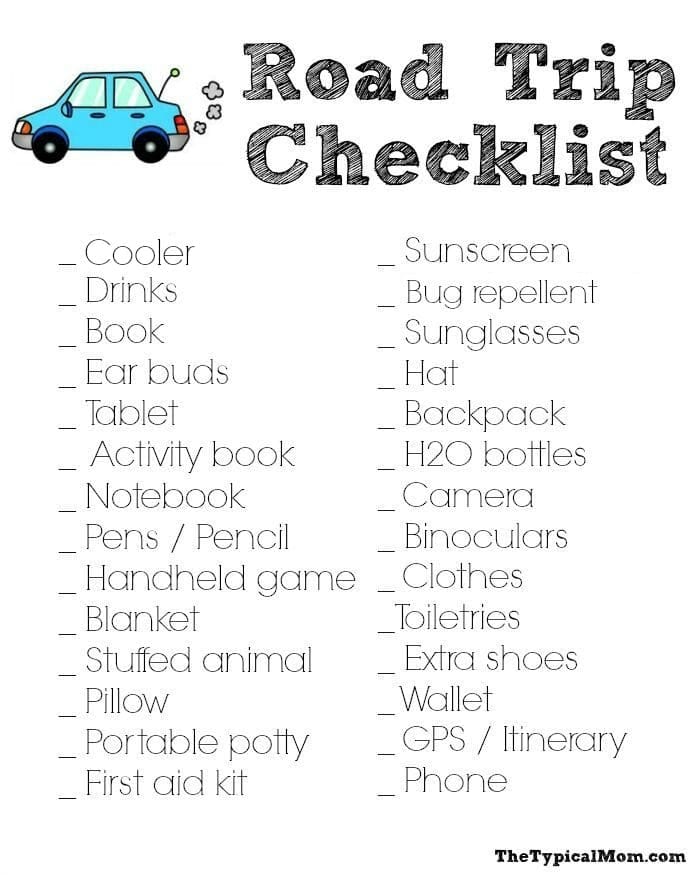 Traveling doesn't have to break the bank or be filled with discomfort. By implementing these travel hacks, you can save money, stay organized, and enhance your overall travel experience. From finding flight deals to combating car sickness, these tips will help you make the most of your adventures while keeping costs in check. Bon voyage!