The Typical Mom shares tips in All You Magazine. This money saving magazine featured her in 2013 as the Super Saver of the month. See how she started her journey as Temecula Qponer in California.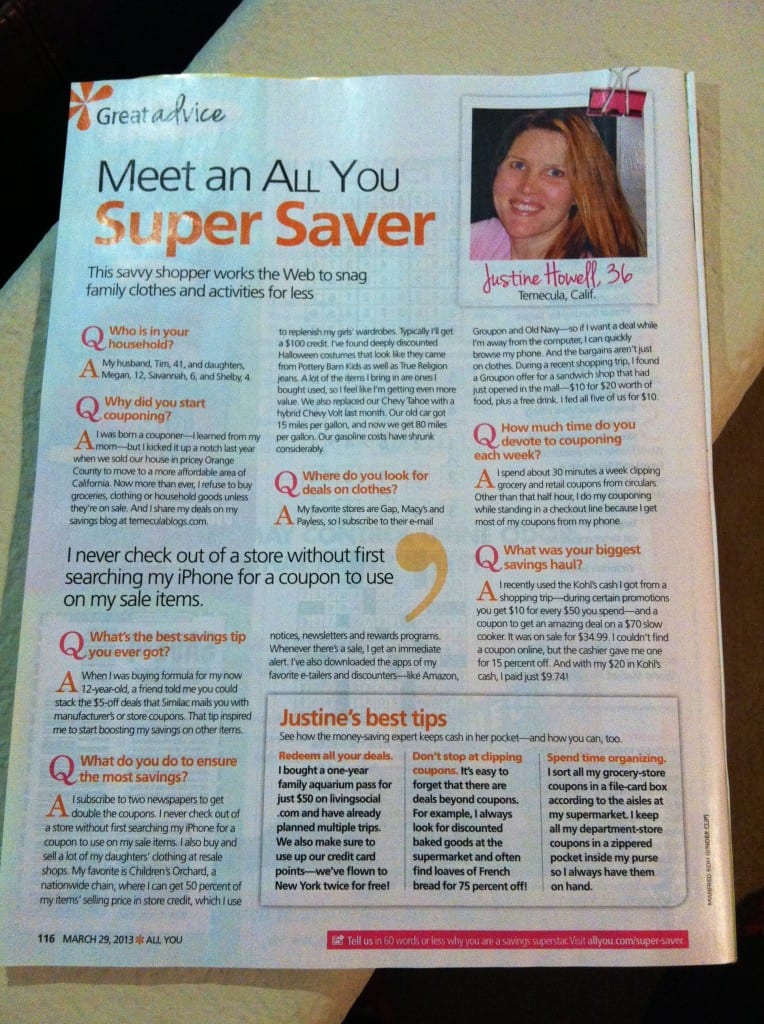 All You Magazine is one of my favorites! They offer tips about saving $, include coupons inside & lots of ideas on reusing what you have instead of buying new. I offered up a few tips of my own on how I save $, they interviewed me on the phone, & decided to "crown me", Mrs. Temecula Qponer, their Super Saver for the month of March!
The Typical Mom in Magazine
Here is the article below, & you can also find it online HERE. I hope all of you are enjoying the deals I find & tips I provide too, with a few funny quotes about life & motherhood along the way!
Thanks for being a Temecula Qponer, & spread the word to your friends! If you want more ideas & tips please sign up for my Newsletter up above—>