We visit the Dollar Store often, and especially during the holidays. We are always looking for easy crafts and decorations we can put together for Christmas, especially things that the kids can help with. Today I found these Slinky Jr.'s and instantly thought that we should make a Slinky Christmas wreath ornament out of them! Here is how you make it.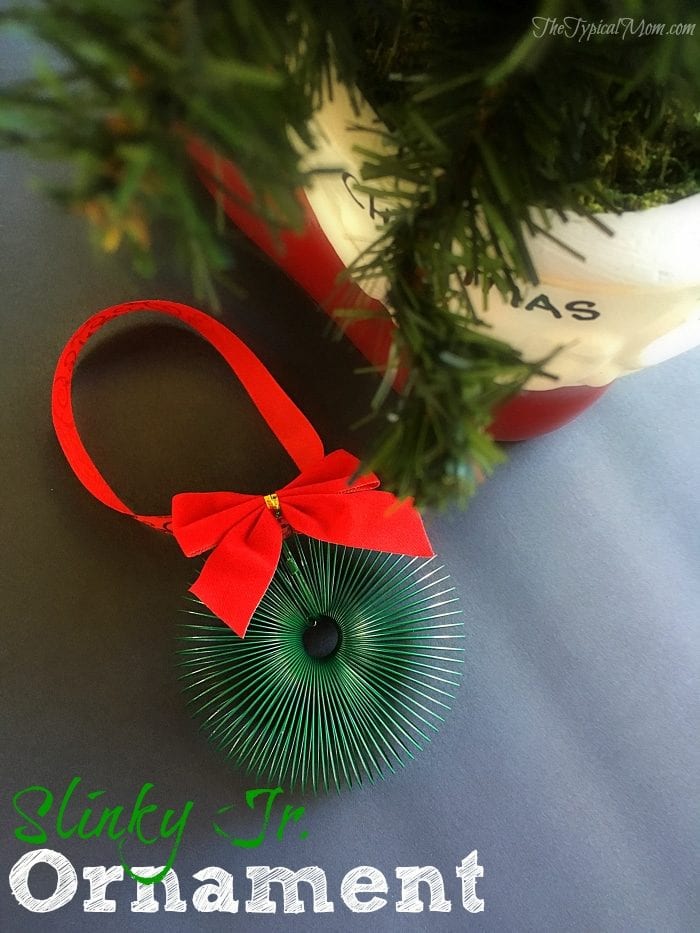 I had a small can of green spray paint at home from when we made Christmas ornaments out of pinecones last year, and some red ribbon, so all I got were a few Slinky Jr.'s and these small red bows meant to put on Christmas trees = total of $2.00 for one ornament.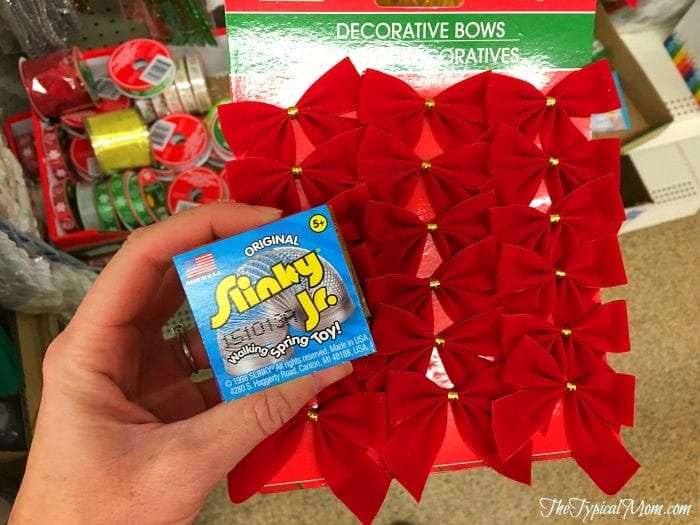 This is a really simple ornament to make with kids which is what I like when I am thinking of crafts to do with my kids. It is nice to come up with one crafty ornament to create each year….it's fun remembering when you made them together when you start decorating the tree each year!
On the end that is open just slide one end of the Slinky Jr. into the other end so it stays together, find a box  and spray paint each side. When it dries then you can add the bow and the ribbon to hang it.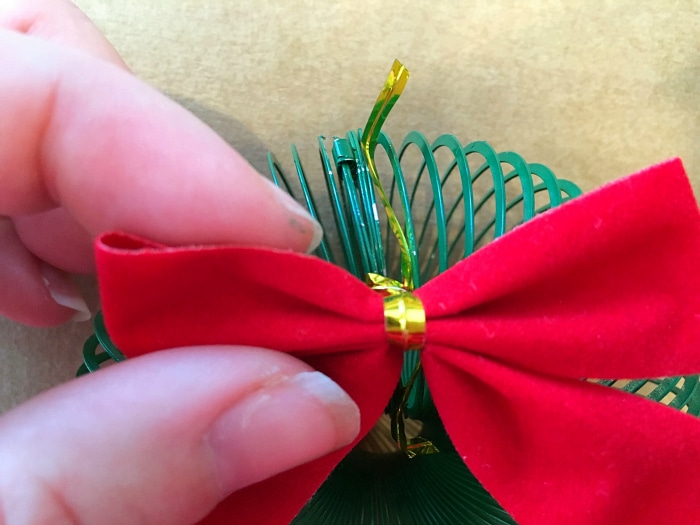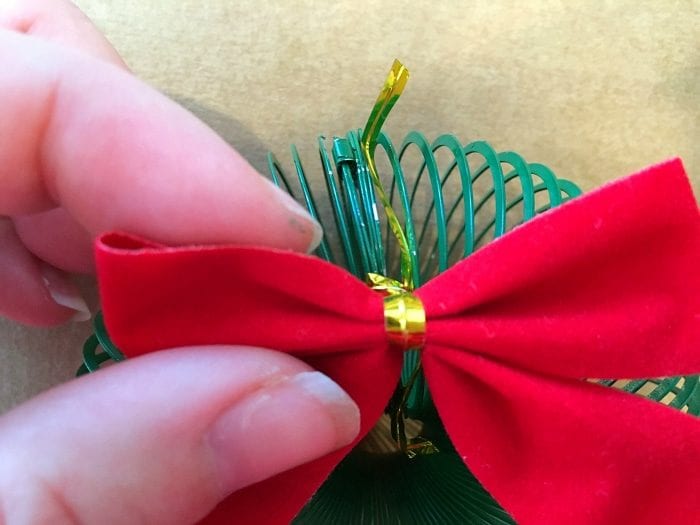 Use the ties to twist it around the top where it clasps together and put the ribbon through the top few rungs so the ends stay together and it has a way to hang. You Slinky Jr. ornament is done!
Looking for more Christmas ornaments you can make with your kids….check out my other post here!
For more tips sign up for my free newsletter and follow me on Pinterest.