Love using local photographers when we are ready to take our annual family photo each year. I used Light Shutter Love Photography a year or so ago for my head shots (if you're on desktop you can see one of them here).———–>
This year I went back to her and asked if she'd take pictures of my whole family (she's not only a great photographer but such a nice person, and great with kids). 😉 She suggested a few places to go locally. Neither one of us had been to 2 Sisters Farms in Temecula so I reached out to them to see if we might be able to use their location for photo sessions and they did…..let me show you a few pictures from that session.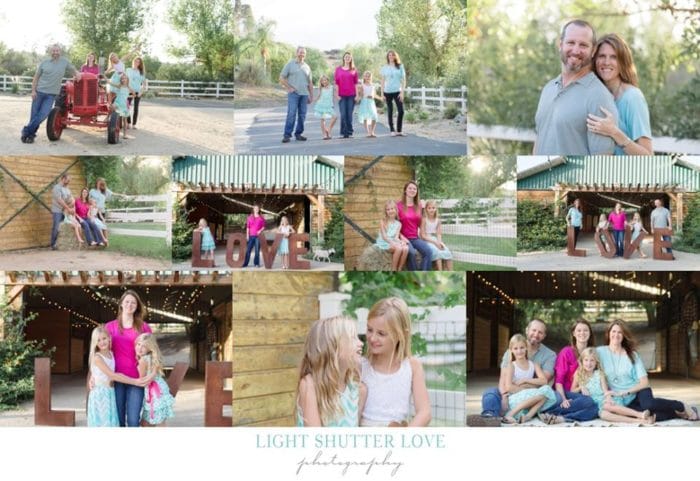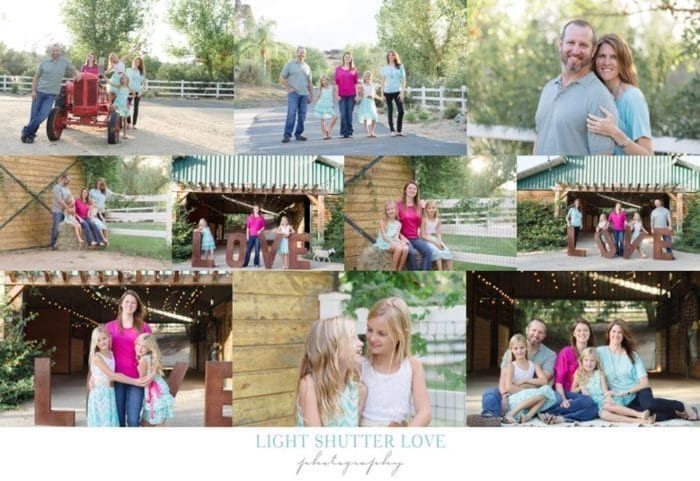 It was such a fantastic location with so many options and items to use for our photos…..I loved the tractor! They even have goats and pigs and we were lucky enough to capture one in a shot of ours when he got lose for a second…that was fun! Light Shutter Love Photography was able to capture so many natural moments with the 5 of us and like their name states….they use only natural light which I love.
It isn't often that I choose to share pictures of my family but when I find something and someone I just love I want to share it with all of you as I am sure you're beginning to think about holiday pictures too!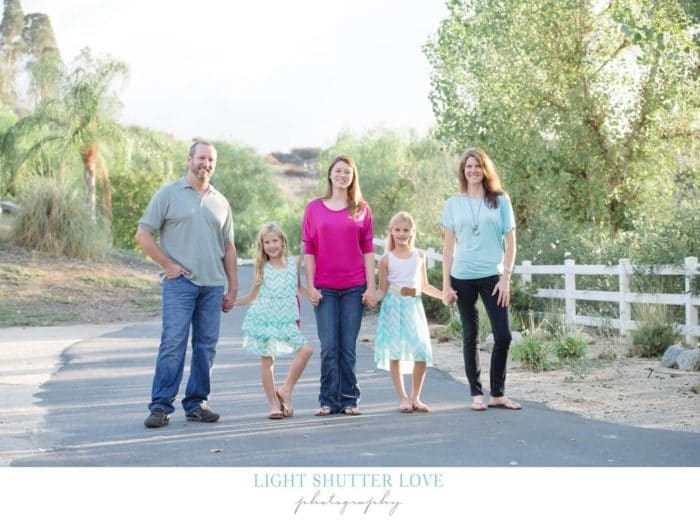 To contact Light Shutter Love Photography about a photo session just send her a message here, and booking a time for photos at 2 Sisters Farms can be done here as well.