Easy way to throw a color and sip party with your friends. Inexpensive way to get together and color, the new craze!! So relaxing and fun to do together.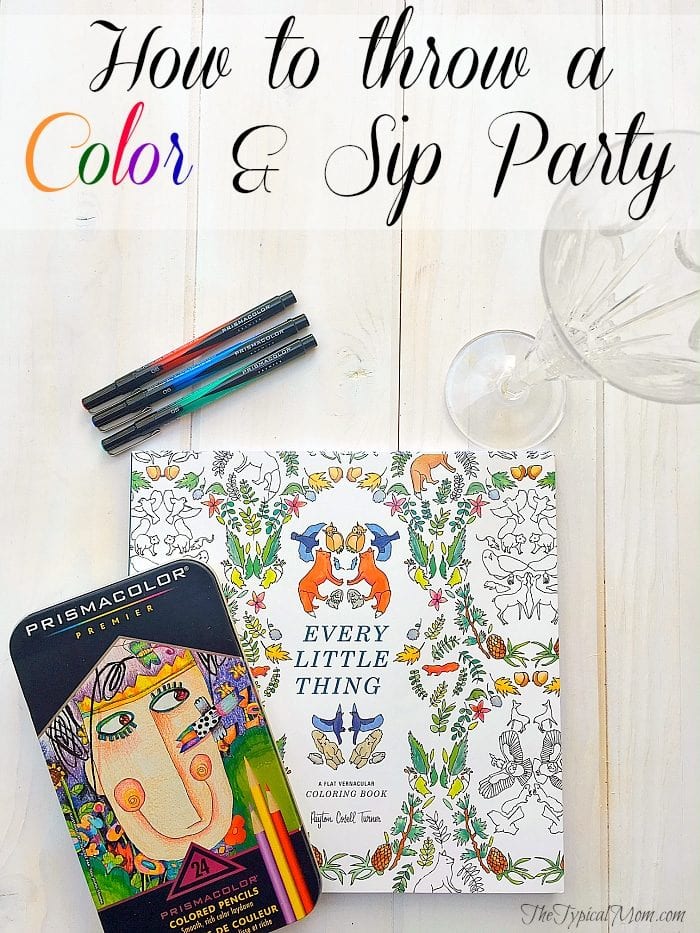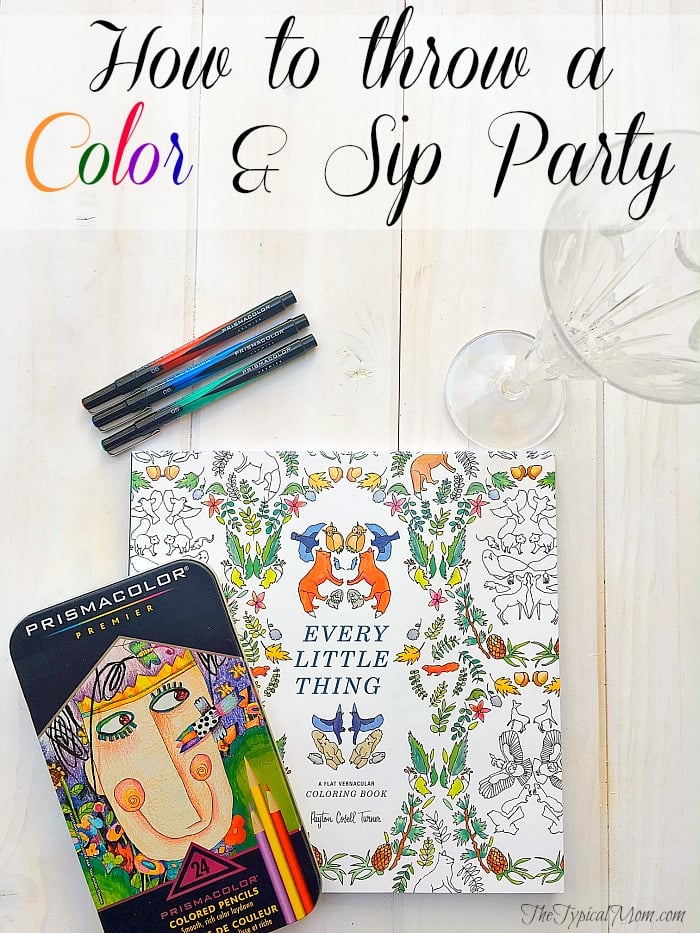 You know how paint and sip parties are all the rage now? Well, there's an inexpensive way to duplicate this at home and have a fabulous time with your friends. Here's how to throw your own COLOR and sip party and how much fun we had!! Special thanks goes out to Prismacolor Premier® for sponsoring this post so I could share this fun experience with you!
Color Theme Party Ideas for Adults
A few close blogger friends of mine came together to chit chat, drink some yummy bubbly, eat some sticky ooey gooey cinnamon bread. AND then we brought out the color by number book, SO fun!
As Moms we are always on the go (especially if you have more than 1 child…..3 active girls here). Rarely do we take time out for ourselves. I'm no exception to this. I usually find every excuse in the book as to why I don't have time to meet up.
I threw that all out the window yesterday and had a much needed few hours with friends. Let me show you what we did.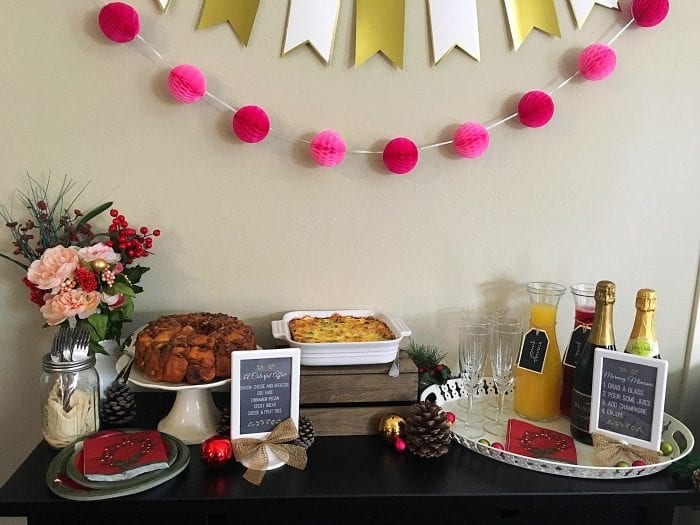 Color and Sip Party
It was held at my friend Danielle's house. She has a quaint place that was decorated beautifully for Christmas, and had some simple yet delicious items for us to snack on.
A sticky cinnamon monkey bread, quiche (similar to the crustless quiche recipe I make regularly), and the makings for mimosas were there. She also had a cute sign she had created herself.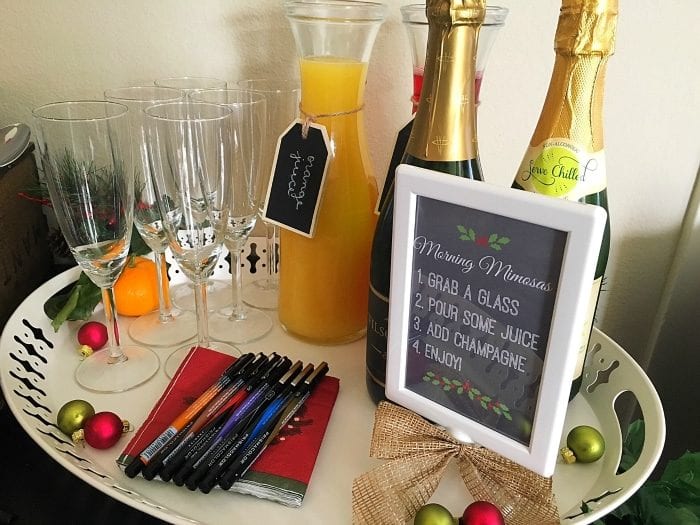 Paint and Sip Party
You could use paints instead of pencils, and even have a hot cocoa bar with all the fixin's during the winter time. A fun way to do that is to include simple but cute things like these peppermint stirrers. It doesn't have to cost a lot.
Simple is better when you are getting together with friends.
Especially when you are a group of Moms and rotating houses for get togethers like this, it is nice to have it around brunch time. You see each host only has to supply 1 or 2 easy dishes and a fun drink for everyone to enjoy. NO stress is the name of the game for the host and the guests!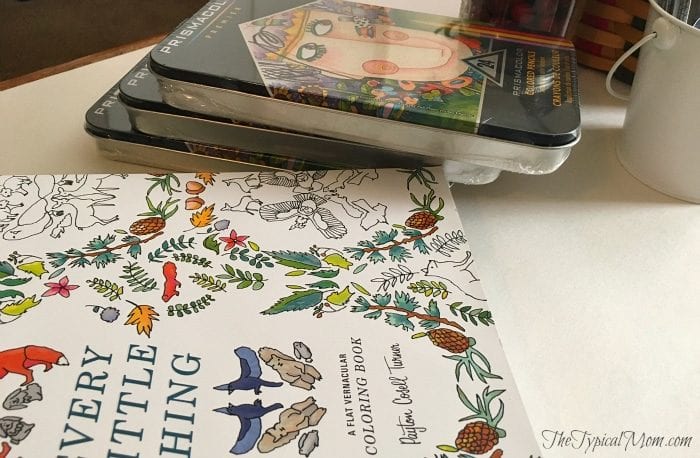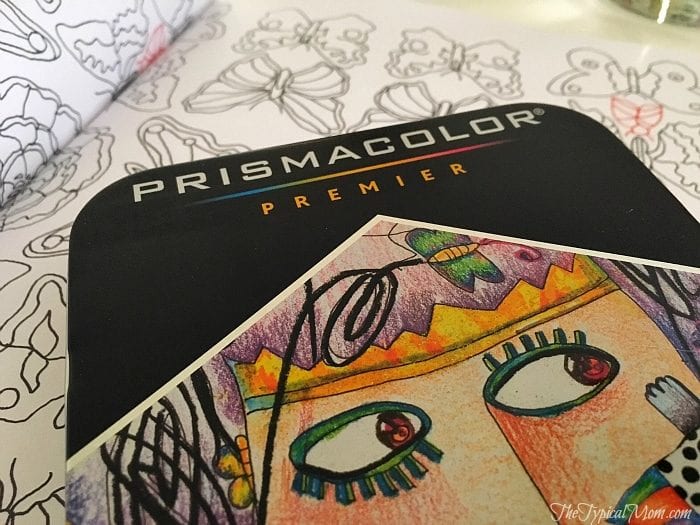 Since this was our first get together we each got the adult coloring book, Prismacolor Premier® Soft Core Colored Pencils, and set of Prismacolor Illustration Markers.
From then on we would bring these to the next color and sip parties.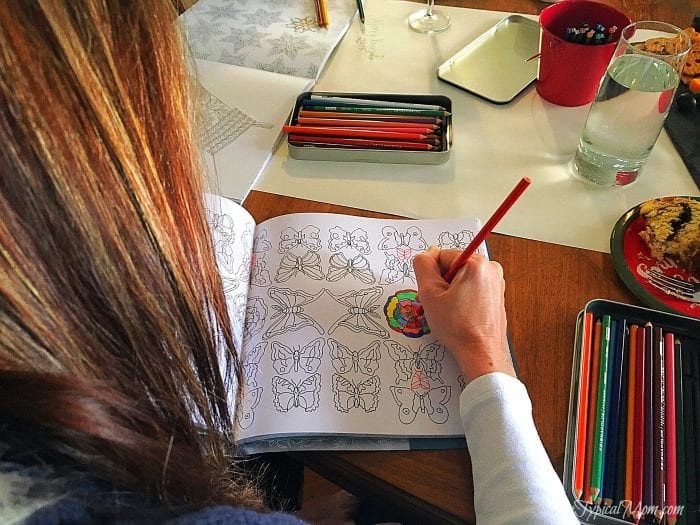 Paint and Sip Ideas
I had heard and purchased Prismacolor Premier markers and colored pencils for my teenage daughter last Christmas. Naturally when we thought of having a color and sip party, that was the brand I thought of.
I had never used them myself, but when we all settled in with our goodies and started to chit chat and color I was amazed at how brilliant the colors really were. No wonder she wanted these so badly the year before…such an artist my daughter is. It was so much fun!
Of course it took quite some time for me to finish just this one intricate flower design, but that's the whole point. It doesn't matter how much you get done, it's all about relaxing and connecting with your friends. 😉
When we were done I went home and created a color by number for adults sheet that can be fun to do together too.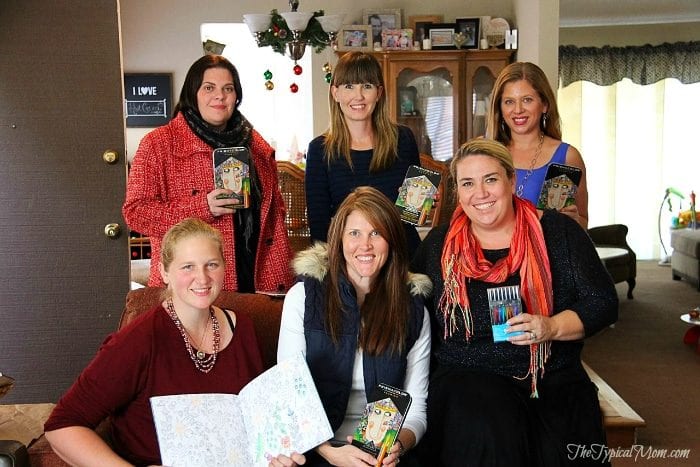 We all deserve an afternoon with friends to laugh about the funny and not so funny things our kids do.
Hosting a color and sip party with friends is a really inexpensive way to get together.
Get a rotation going, host it once or twice a year, and give yourself permission to vent with friends. Just relax while you're coloring, and know that you're not alone in those frustrating moments of Mommy-hood. 😉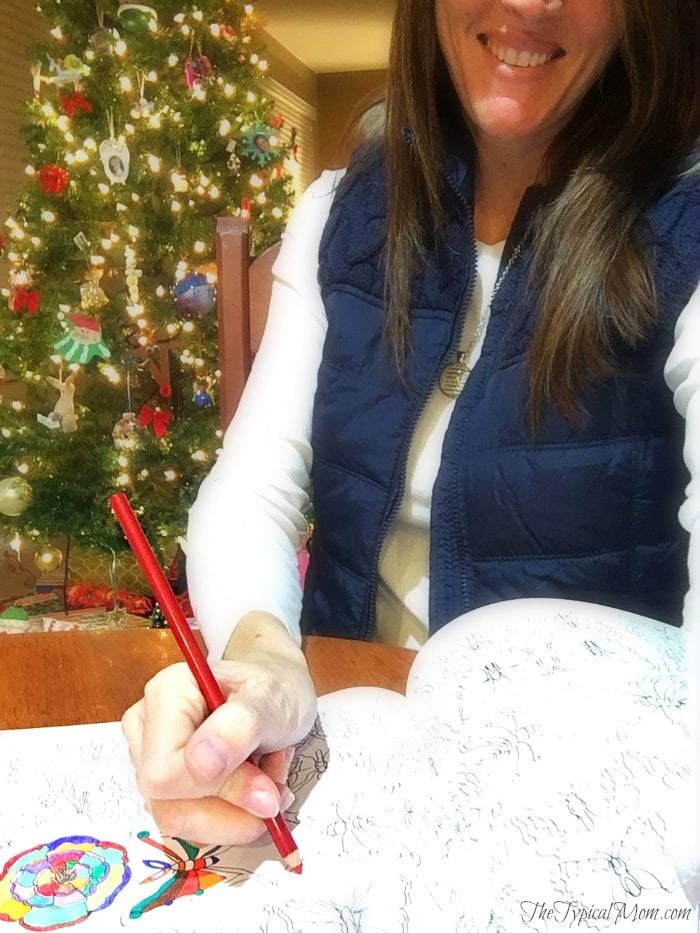 This is a sponsored post written by me on behalf of Prismacolor Premier®.