HERSHEY'S Milk Chocolate, Simple and Delicious is all I have to say! I got a chance to tour their facility and see just how simple their ingredients are.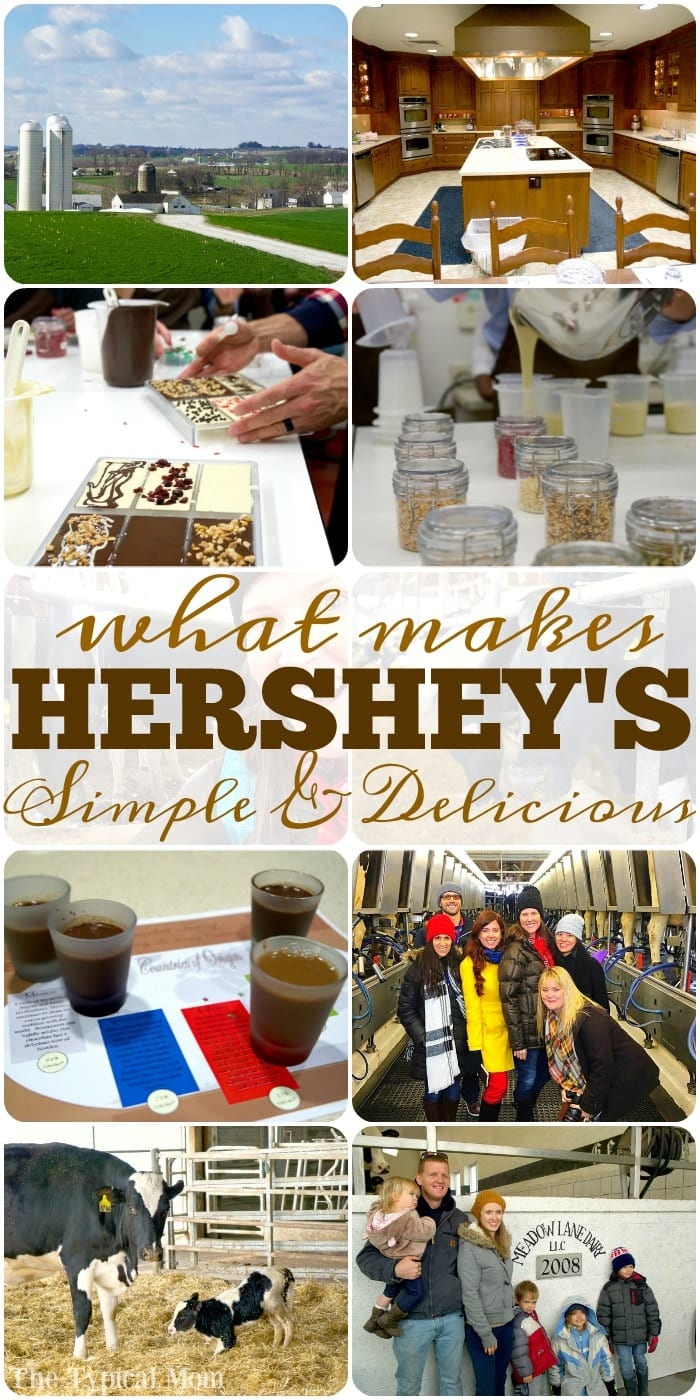 I was so lucky to have been given the opportunity to learn about HERSHEY'S Milk Chocolate and where their simple ingredients come from. Let me share my experience with you! This is a sponsored post written by me on behalf of The Hershey Company for IZEA. All opinions are 100% mine.
This was an amazing trip, and really informative too! A few blogger friends and I started the day at Meadow Lane Dairy. In the heartland of Pennsylvania, where much of the farm fresh milk used to make HERSHEY'S Milk Chocolate comes from we went. In fact, all the fresh milk for HERSHEY'S Milk Chocolate comes from within 100 miles of Hershey, Pennsylvania!
This farm was just about 45 minutes from the Hershey Factory itself. It's run by a wonderful family with 4 small children.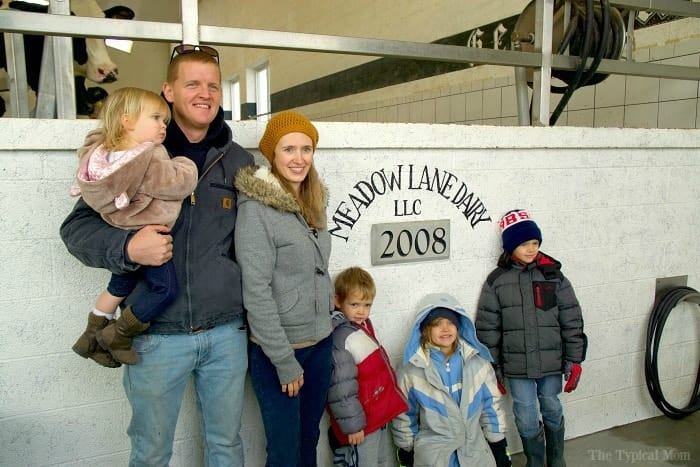 They gave us a tour of their dairy and introduced us to the adorable cows that were clearly part of the family. I had no idea how much was involved in the raising and milking of cows. They had it down pat to ensure their cows were kept healthy and comfortable year round.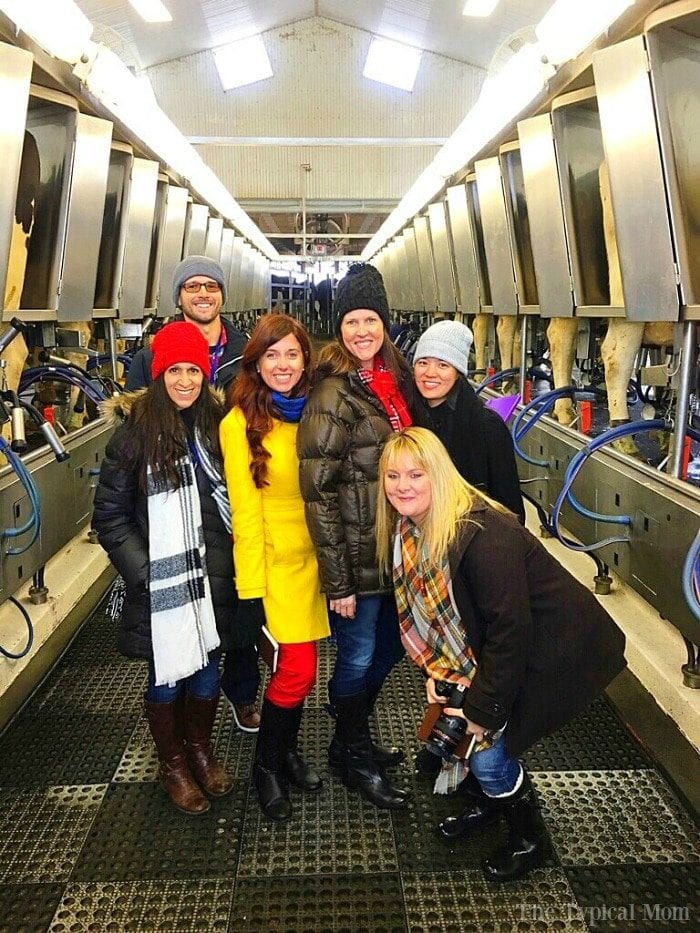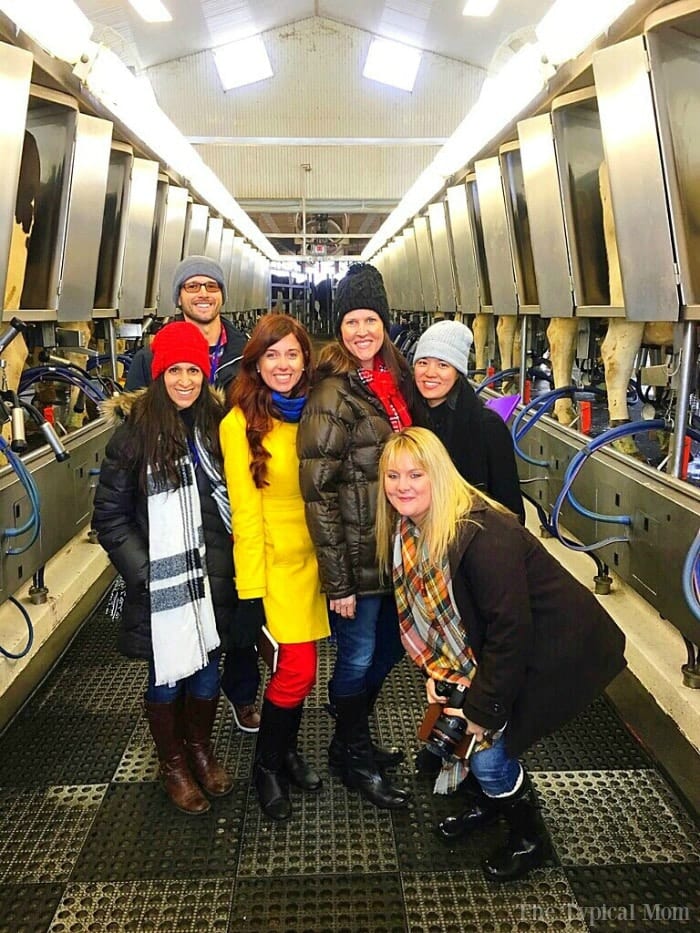 We even got to see a baby beginning to walk just a few minutes after it was born! Love that.
We got to see the cows milked first hand and all the technology that went into ensuring that the cows and the milk were healthy. They were even able to track how much milk each cow produced. It was pretty amazing and interesting to learn about.
To know that this farm fresh milk would be used to create the creamy and delicious HERSHEY'S Milk Chocolate Bars we love so much. And be able to create a few ourselves at the Hershey Tech Center was something to remember.
Don't forget the brand new cow that was just born while we were there, what a sweetheart!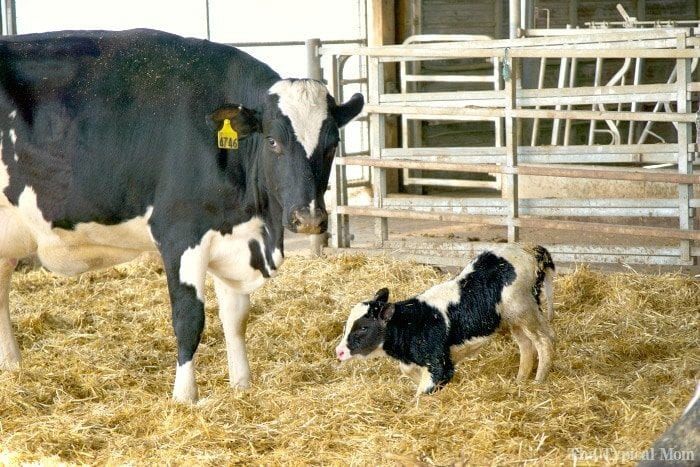 More than 17,000 cows are milked each day to supply the farm fresh milk needed to create HERSHEY'S Milk Chocolate! Now I don't think we saw that many, but there sure was a lot of milk flowing that day. It's delivered daily to get the freshest milk possible. Just as I mentioned before, all of this farm fresh milk comes from within 100 miles of their plant in Hershey, Pennsylvania.
I see now why the seal on their bars states "Made with Farm Fresh Milk". 😉 Now what else goes into a bar of HERSHEY'S Milk Chocolate you may wonder. Well we found this and much more out at their Tech Center…it's simple really. What is in HERSHEY'S Milk Chocolate?
• Cane Sugar
• Farm Fresh Milk
• Chocolate (from cocoa beans)
• Cocoa butter (from cocoa beans)
• Milk Fat (from farm fresh milk)
• Lecithin
• Natural vanilla flavor
That's it! Now that we knew (and saw) where one of the simple ingredients in HERSHEY'S Milk Chocolate came from. We were ready to get creative and make some of that creamy delicious chocolate ourselves.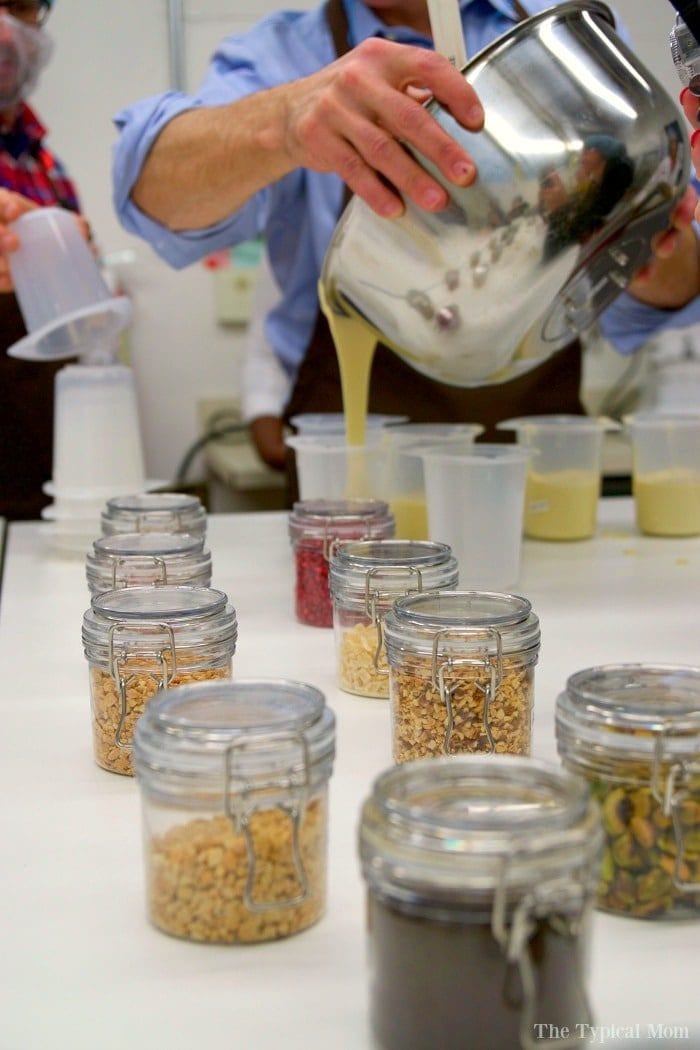 How amazing would it be to work with chocolate all day?! That's what they do here. We got a special peek into their world. From taste testing, to determining what your taste buds like and why, it was an interesting lesson into why we love the creamy taste of HERSHEY'S Milk Chocolate so much.
I have many memories associated with these bars, and I am sure you do too! I came away with a lot of information about Milton Hershey, the man who created all this deliciousness, what goes into HERSHEY'S Milk Chocolate, and how simple the ingredients really are. Love doesn't begin to explain this experience. 😉 What's your favorite way to eat HERSHEY'S Milk Chocolate?