Personalized graduation banner ideas are here for your High School student, or college grad! Photo banners are great for all occasions and parties.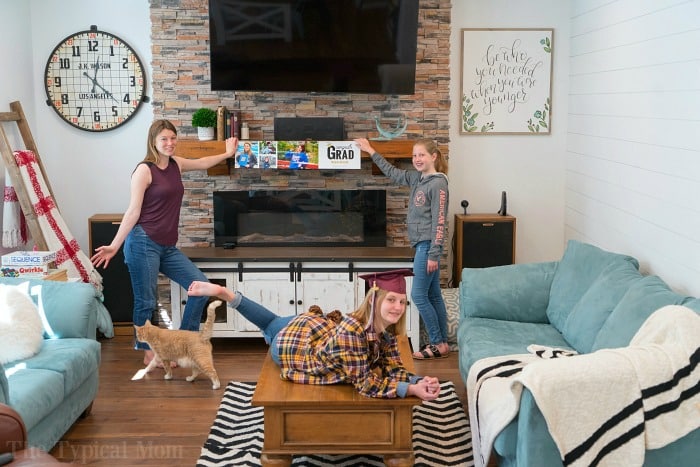 Let us show you a few personalized graduation banner ideas that only take a few minutes to create and print right before your very eyes! Special thanks goes out to Kodak Moments for sponsoring this post so I could share these ideas with you.
High School graduation day is fast approaching….sigh. I don't know where the last 18 years have gone. The phrase "time goes by so quickly" is certainly true. Especially when you're a parent. During this exciting time you want to make everything special. From ordering the cap and gown, to Senior pictures, and throwing a graduation party, you could say were a little busy.
Personalized Graduation Banner
Didn't her graduation banner turn out cute??!! It was super fun to personalize it too.
All you need is your USB Stick, SD card or phone if you have your photos on there. Then locate the nearest Kodak Moments kiosk near you and hop on over there!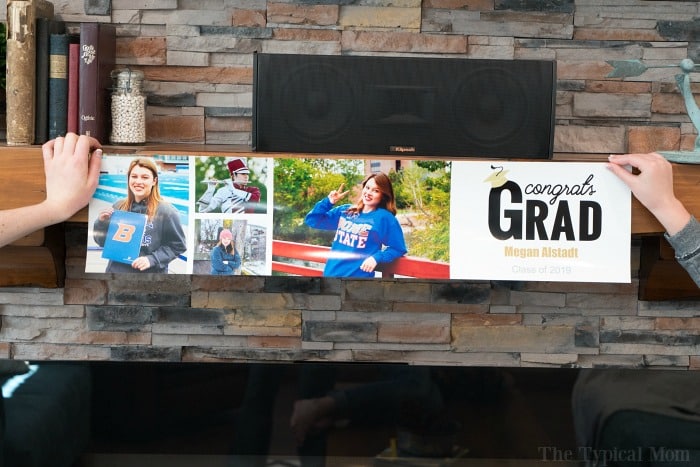 Since my daughter is a teen, of course ALL her pictures were loaded on to her phone. We brought that in. Luckily they were equipped with an adapter for either iPhones or Android devices. With one touch of a button all her photos were uploaded to the machine and we got started.
Photo Personalized Graduation Banner
They also offer an option where you create any and all of these personalized items on the go using the Kodak Moments app!
You just download the app for FREE
Choose what you want to customize
Click the spot where you want each photo to be
Add your text or personalized message
Then it's printed at your local Target or CVS, or in-store at a Kodak Picture Kiosk like you see here!
She made High School graduation announcements here too which turned out really pretty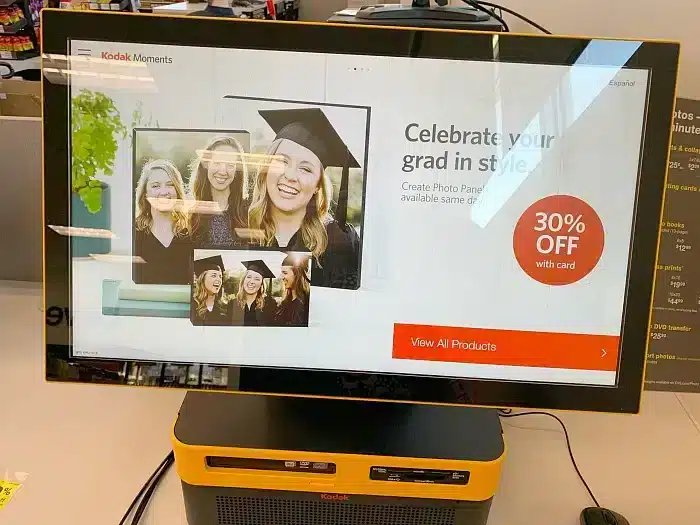 We decided to go into our local CVS store to create our items, but I love the idea of doing it right on your couch too. If you're thinking of throwing your child a graduation party you can take advantage of their sale now too!
Graduation Banners and Signs
Details are below:
April 28 to May 25 – 30% of banners
Week of May 5th and May 19th – 30% off cards, photo panels and magnets
She created three things. The banner you see above to be displayed during her graduation party with family, and one later with friends. She also created graduation party invitations which we will share with you below. And a cute photo magnet to gift to her Grandmothers.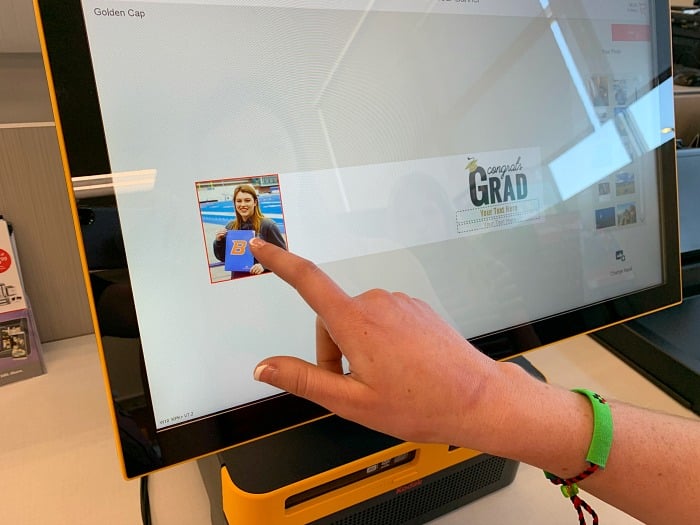 How to Make a Personalized Banner
Here's how creating a custom graduation banner works:
Upload your images
Choose from tons of customized banner templates

they have many for other occasions other than graduation too

Click the spot you want each photo to be displayed
Add text
Enter your information
Wait for it to be printed on the Kodak Moments printer behind the counter!
We ordered the largest 36×8″ banner which took the longest, which meant it was done inside of about 5 minutes! It was fun watching it being created.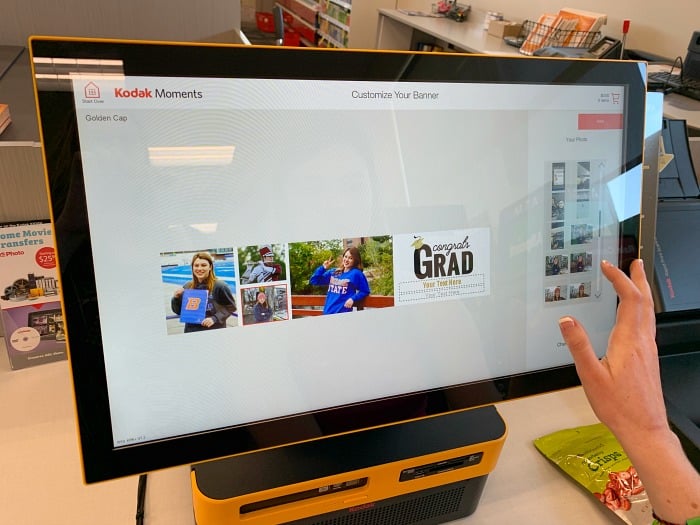 Kodak Graduation Banner
Just like that it was done and ready to be taken home!
Next, she decided to print graduation party invitations. Since we have relatives coming in from out of town she left the time and date blank. She could write that in later once family departed. You can add as little or as much information on the card you wan though.
It has a really pretty design on the back side of the cards too which is a nice touch.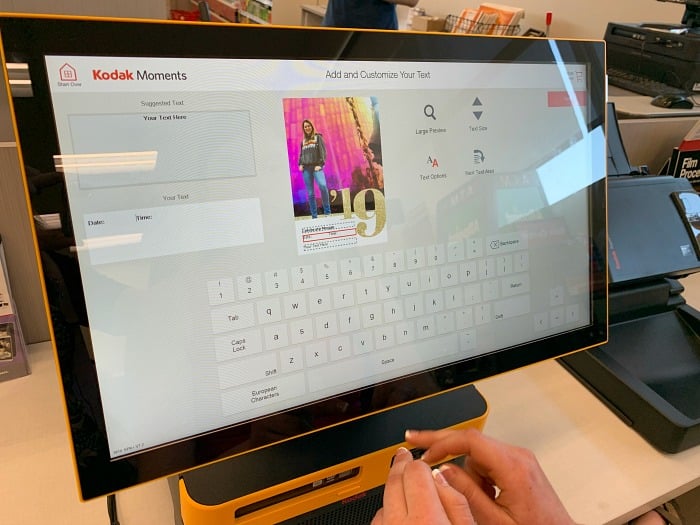 Personalized Banner
If you're also looking for something special for this time of year, we loved our experience creating these together. It was an inexpensive way to personalize her get together with those little touches that mean so much. From beginning to end it only took us about 30 minutes, and we were able to take everything home with us to use for her party.
Kodak Moments Graduation photo cards, gifts and décor, including invitations, party banners and photo panels and magnets can be made near you.
Just use their site to find a location near you and get started.
I hope you are holding up during this emotional time as a parent, and your child has memories that last a lifetime!