Gluten free dessert recipes from several great bloggers that create tasty gluten free treats. From holiday desserts to classic cookies. They're all yummy.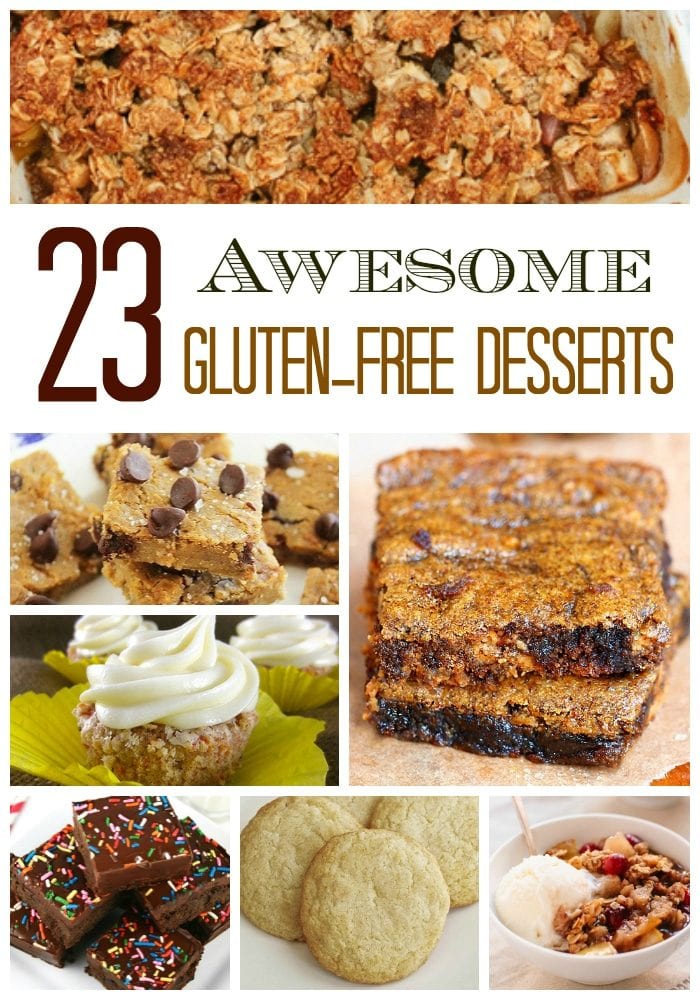 If you are gluten sensitive or are in need of completely gluten free recipes you probably are in search of some great gluten free dessert recipes too. I mean you gotta' have dessert! Here are a few that are really tasty and you might just fool others into believing that they are no different than the rest. 😉 (originally published 1/16)
Gluten free desserts
Of course you can use a boxed mix from the store to enjoy some sweets and make air fryer cupcakes, but homemade is really better.
I've always been a big dessert fiend. When my oldest daughter needed to go gluten free she didn't loose the sweet tooth side of her though.
So I went on a hunt to find some great gluten free dessert recipes and here are 23 that got a thumbs up or are on our list to try soon!
Gluten free dessert recipes
Easy Gluten Free Desserts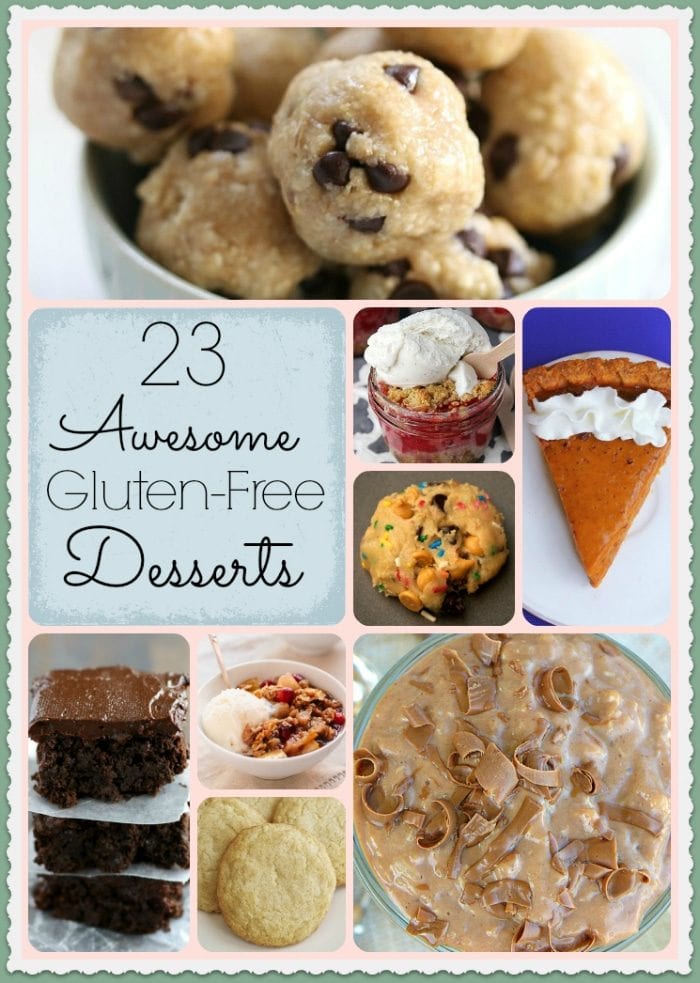 Hope this list helps you satisfy your sweet tooth with some gluten free desserts, for a yummy gluten free snack try our easy garlic hummus recipe we love.
For more great tips, recipes, and crafts please sign up for my free weekly newsletter & follow me on Pinterest!