Easy DIY Fall mantel decorating ideas for your home are here as well as a free printable you can download and a tutorial to make your own burlap garland too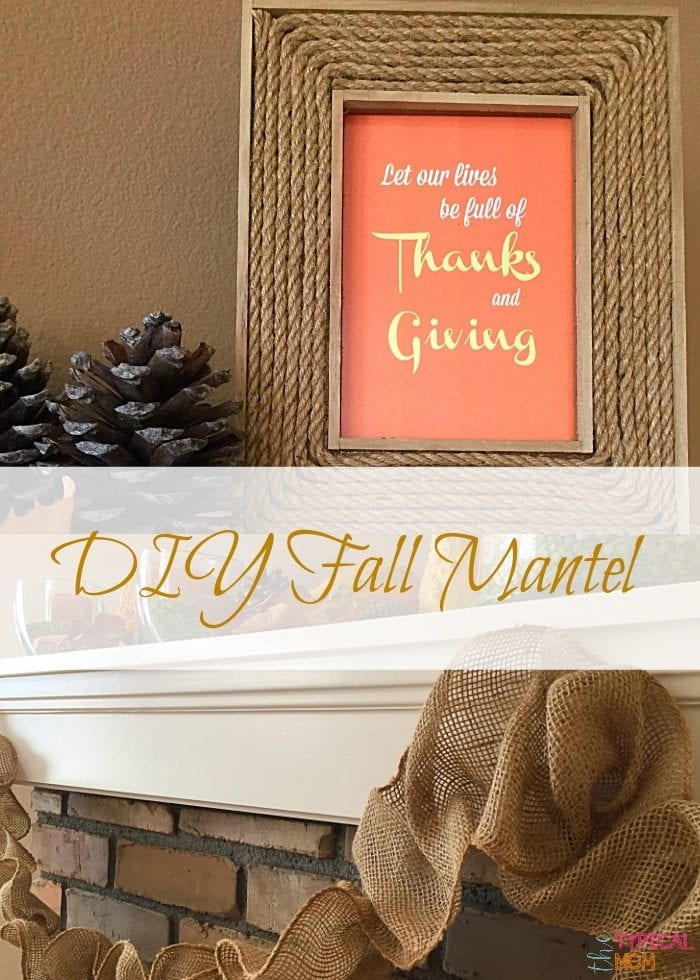 Do you love Fall mantel decorating ideas? So do I! Pair that with the term EASY and now you have my attention. I love Fall decorations but want to do it easily, and not spend a lot of money either. Here are a few easy Fall mantel decorating ideas + a tutorial on how to make your own burlap garland. I also included a free printable for you to enjoy this season. Hope you enjoy them all. 😉
We have a great mantel in the middle of our living room that has family pictures on it. One of my favorite pictures you can see here. When holidays near I love to change it up a bit.
Easy diy decorations are the best to get us in the mood for the next holiday. Around the end of September I am ready to create it with a Fall theme. This is what I did this year!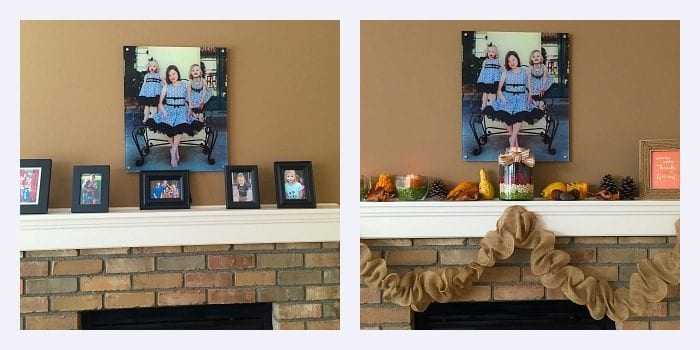 Here is the before and after! We always try to use what we have at home as well as items we can find in nature walks. This mantel decorating project was no different. Let me show you what we used for this transformation. It was really fun and the kids enjoyed it too!
All the items I used for the Fall mantel decorations were found at Walmart. They now carry American Home™ by Yankee Candle brand products which I LOVE.
I used to have to go to the mall and visit the Yankee Candle store, but now you can grab a few when you're doing your every day grocery shopping at Walmart! The first one I chose was a large pumpkin apple harvest tumbler.
Fall mantel decor
Roll of burlap 5.5″ wide by 30 ft.
Sewing needle (thick)
Bag of several small gourds/pumpkins
Glass vase large & 2 small ones
2 bags dried peas
1 bag dried black beans
Bag dried red beans
5×7 picture frame
Clear monofilament (thread for jewelry making)
Ribbon (I chose a burlap and lace style)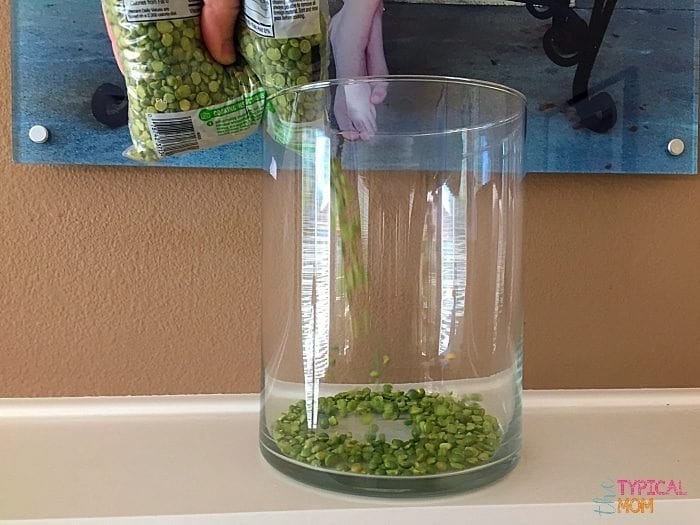 Once I got home I created a Fall printable that you can download as well. Put it into a frame and you're set. Then I got out the other items and got to work to transform our mantel into a fun Fall theme.
I started by putting the large wide vase/container in the middle of my mantel.
Layering the dried peas and beans inside it gave this a nice, natural, and colorful look. Then I put the large American Home™ by Yankee Candle® brand candle inside. 🙂
The pinecones and leaves we found outside when we went for a walk. The kids brought a bucket along and filled it up with things they thought would make the mantel pretty for Fall. This is a great way to involve them!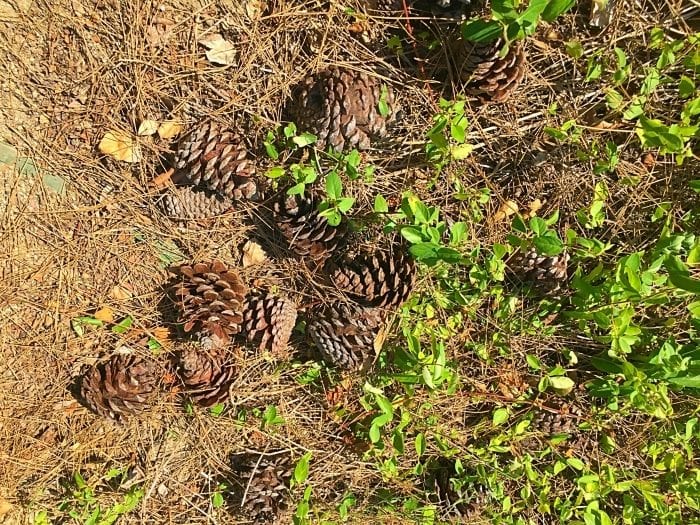 Fall Mantel Garland Ideas
Once we were done placing things here and there it was time to light our American Home™ by Yankee Candle® brand candle and smell the scent of Fall!
The combinations we chose were really nice and once they were lit emitted the best aroma ever!
I made burlap garland too, and a lace bow topped it off. We all enjoyed our new mantel makeover and I hope you do too.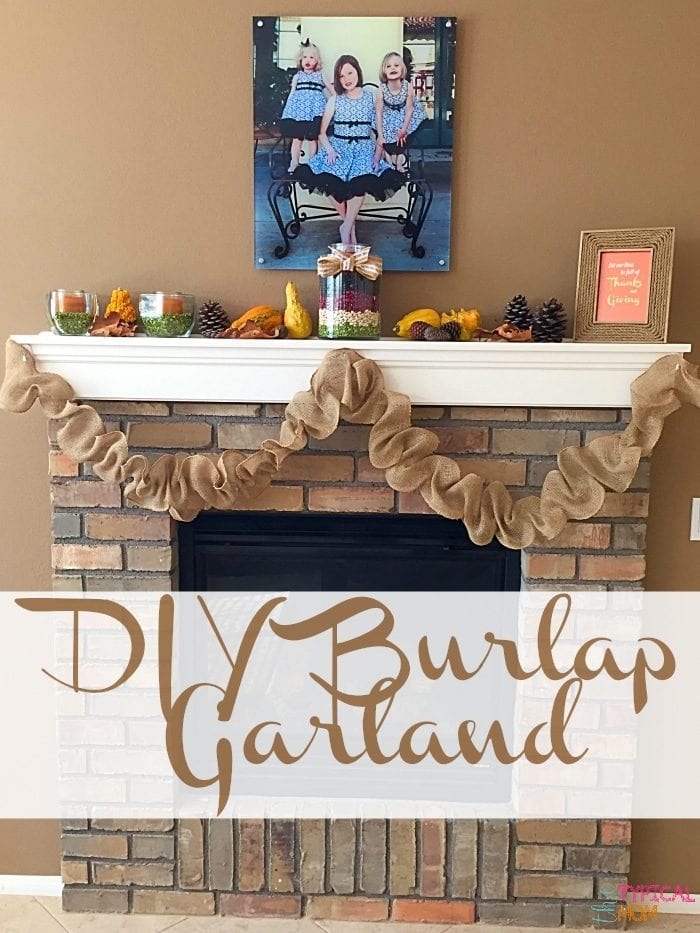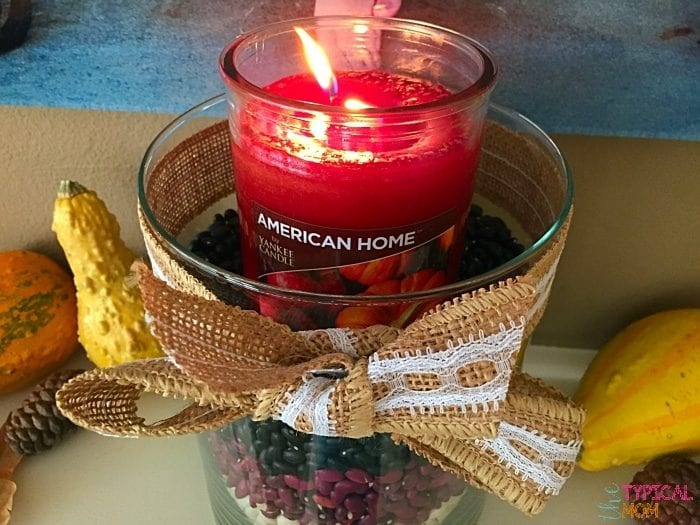 I hope you like our easy Fall mantel makeover ideas for your home too.
Involve your kids in the process. It's a lot more fun that way and they will enjoy "their creation" even more!