This is a great cookie decorating class in Temecula, Orange County and San Diego too. Have Sweet Missy's teach you how to decorate. Kids classes too.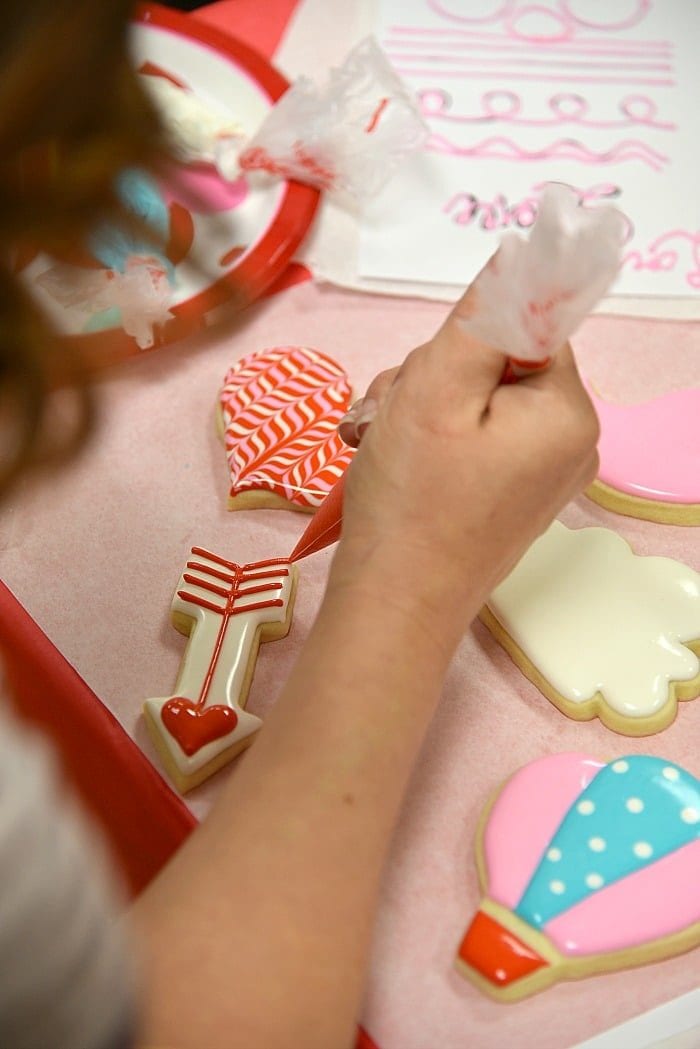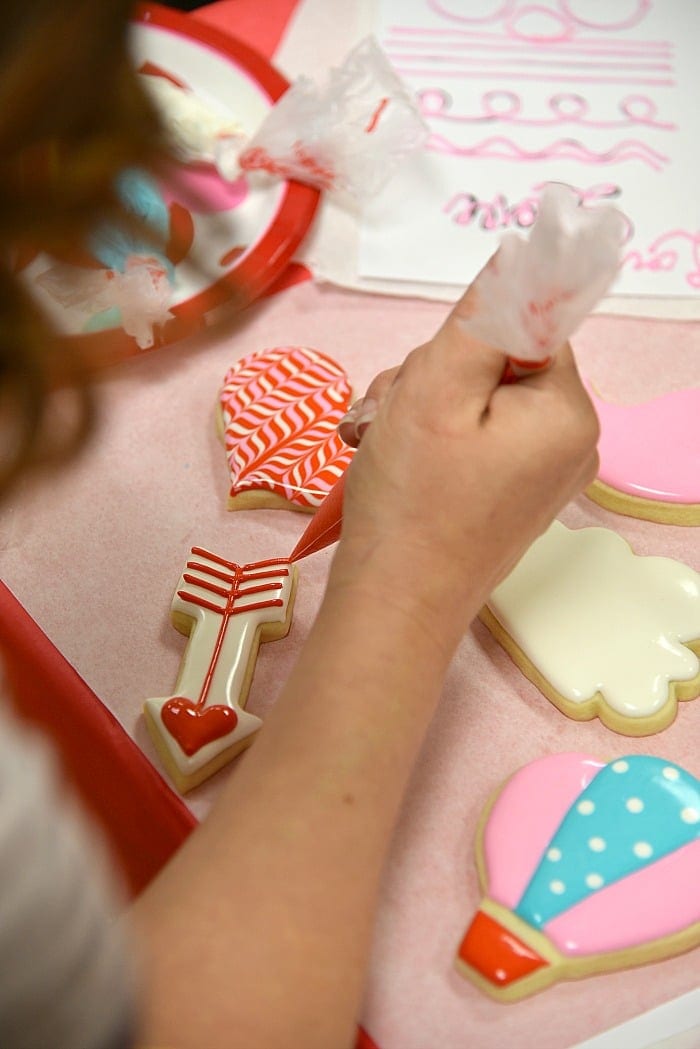 If you've never been to a cookie decorating class it is pretty fun! I took my 3 daughters for a night of eating, decorating, and learning how to make the amazing cookies in Temecula.
It was taught by Sweet Missy's and SweetArt Cookie Co. Well of course we will never do the intricate detail that they do.
But during this class they taught us just how they do it and gave us a try at creating some yummy (and pretty) treats of our own.
Temecula Cookie Decorating Class
This is what you can expect when you sign up for one of the cookie decorating classes they are holding right here in Southern California.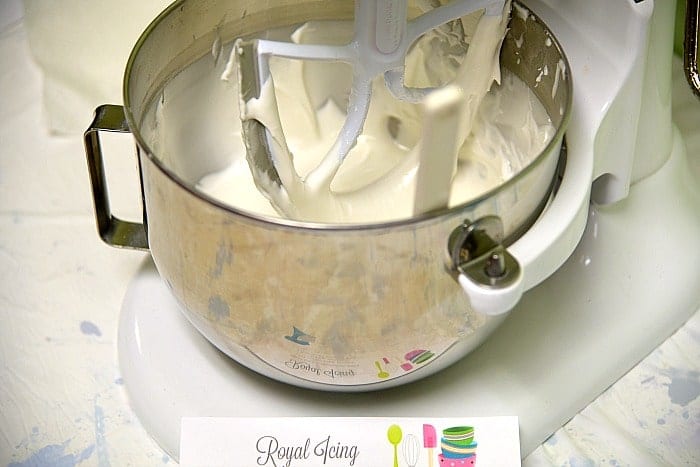 This was a Valentine's Day themed cookie decorating class put on by Sweet Missy's and SweetArt Cookie Co.
They are conducting them year round for adults and kids. They make it very easy to follow along, give you step by step instructions, and even give you a tutorial on how to make the perfect royal icing at home.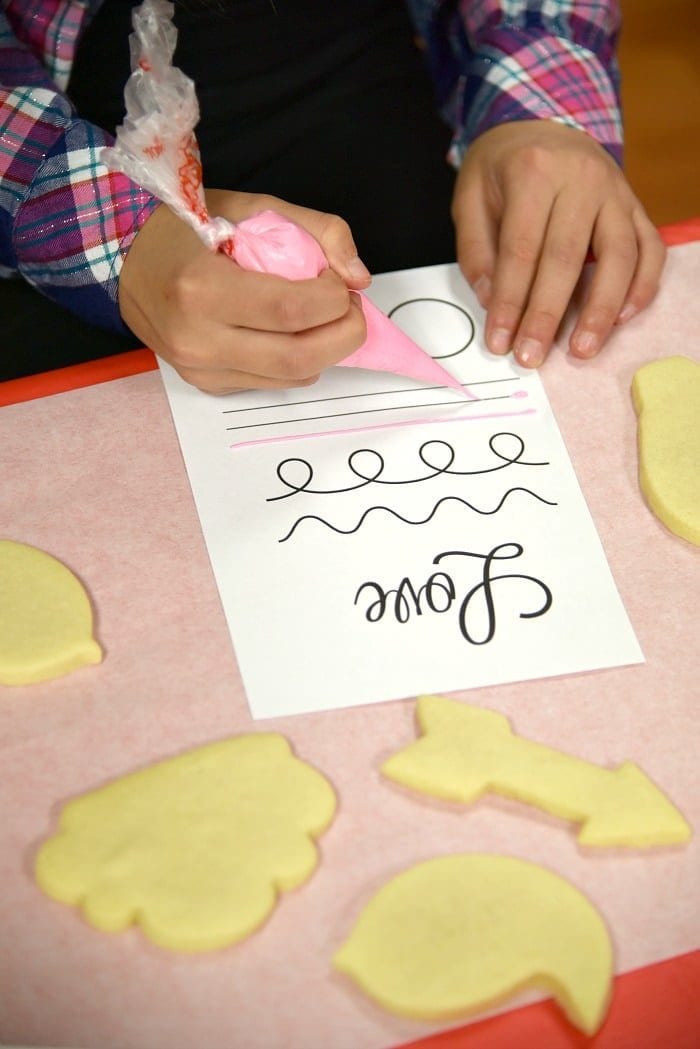 My kids found it easy to follow along with using practice sheets. That way you could get a hang of "writing" with frosting.
Then on to the cookies. They shared how to outline, "flood" them, and making all the little details you see on the cookies.
It all kinda' made sense after we did it. Of course theirs are much prettier. But it was really fun to do it together and learn a bit about cookie decorating.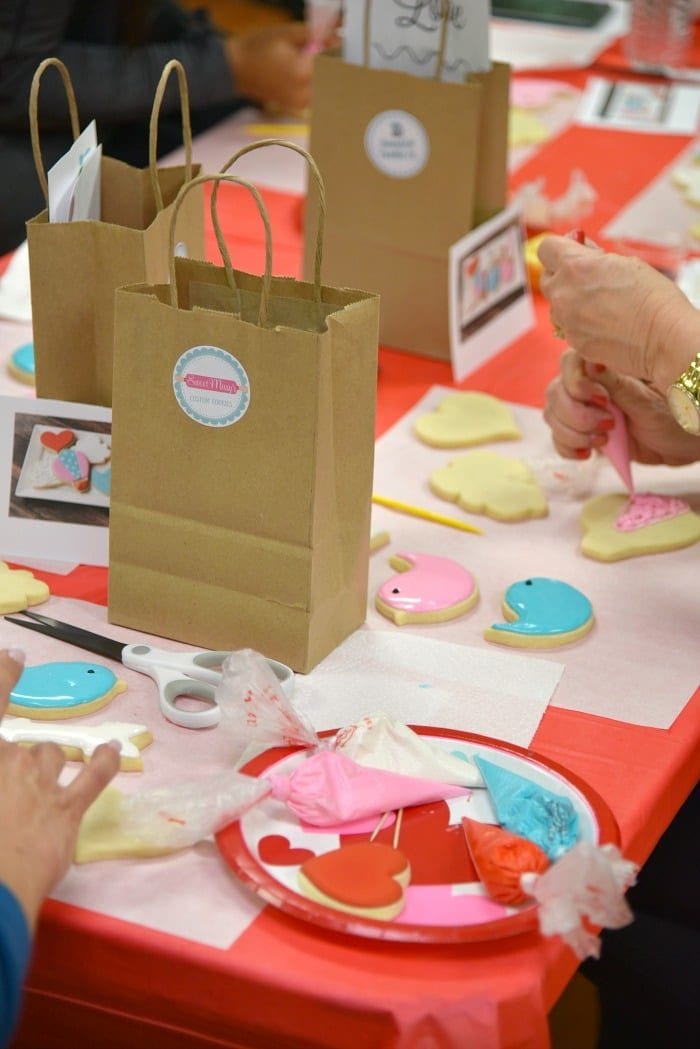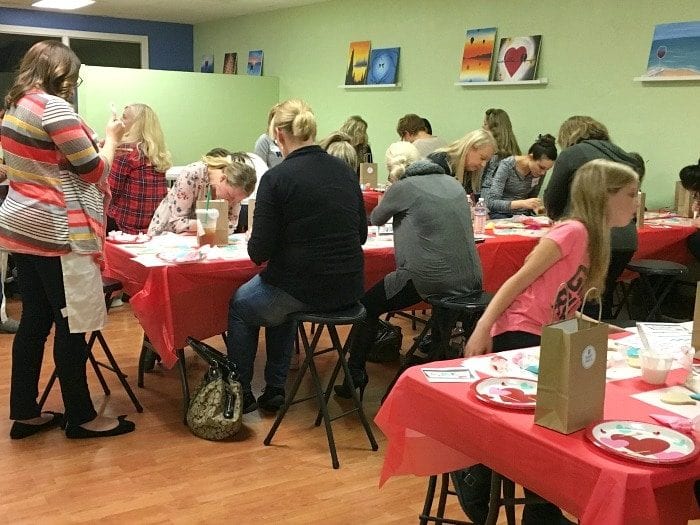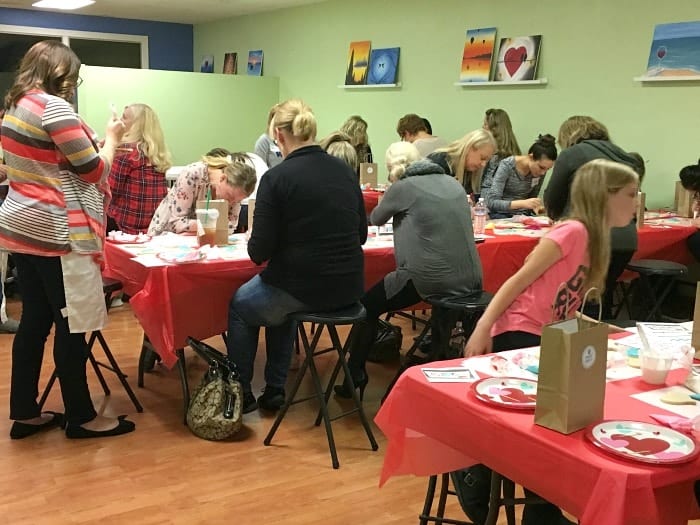 This class was held in Temecula at Paint & Sip. There were many sets of friends and coworkers who came together and had a great time, you can sign up for a cookie class near you too here.
They are also offering classes in Orange County and San Diego, look out for future classes on Facebook!