Citrus Waterpark Corona is a great splash pad if you are looking for something fun to do with kids. Looking for more FREE fun??!! We have a lot of ideas. Check out all the goodies they have that squirt water up in the air, great for all ages!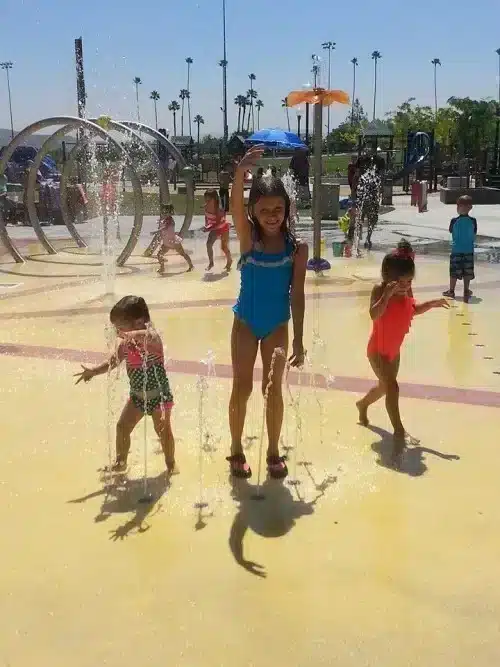 There are several things for kids to do at this Corona splash pad including a baseball field, a playground and this splash pad area. Citrus water park Corona location is for all ages as you can see here. When it's hot outside take a picnic and go!
Corona Splash Pad
I have even more things to do with kids in Southern California too. If you are looking for more ideas you'll find bunch there.
Only traveling to the Inland Empire, look at our things to do in Temecula post too. It's a city close to Corona with a lot of activities for families there.
You can find info on this Corona waterpark on their Facebook or the city website too.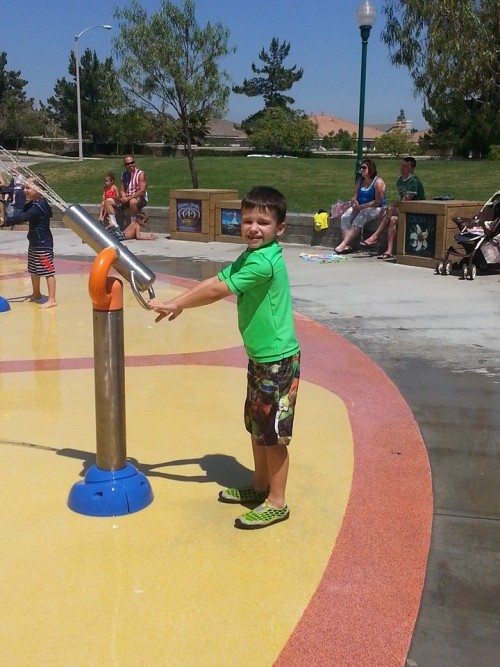 If you'd like to receive more great local deals & ideas such as this one Please follow The Typical Mom on Facebook & Subscribe to my Newsletter.