Easy and fun recipe for Christmas Tree cupcakes. Great holiday craft and recipe for kids to make and an easy Christmas dessert they can make themselves.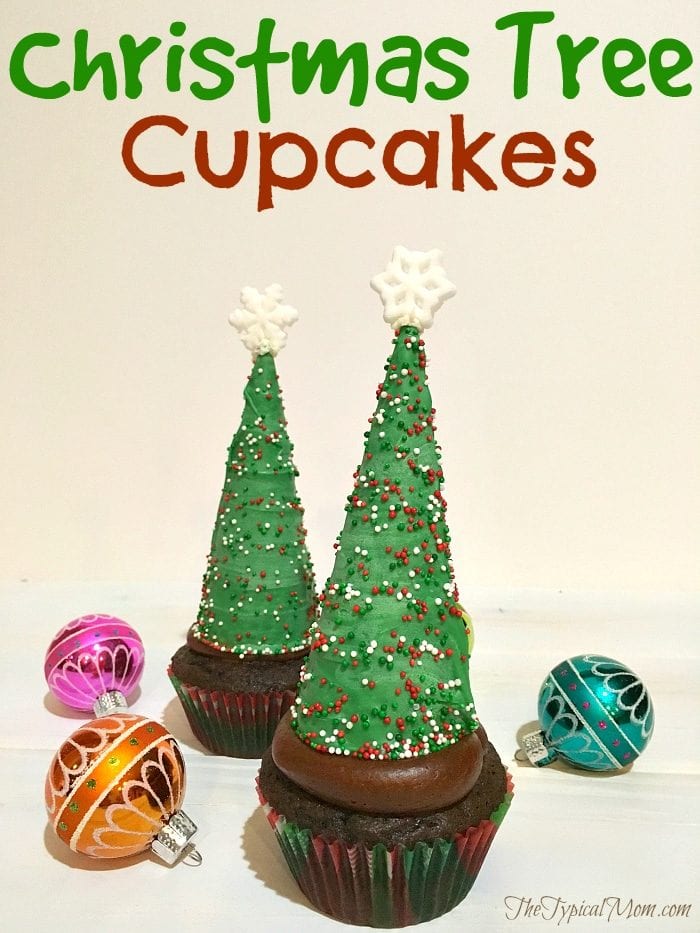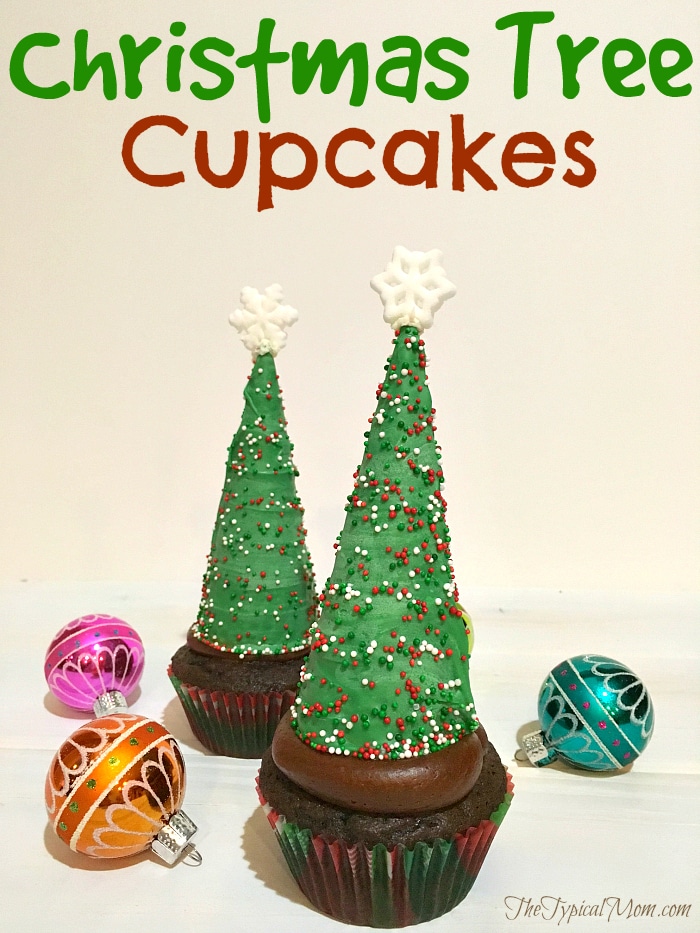 We had some holiday fun last night and made Christmas Tree cupcakes for dessert! EASY is always the best kind of recipe or craft when you are doing it with kids and this one is just that. It can be a bit messy but it's a yummy mess so it's all good. (originally published 12/15)
One of our favorite holiday quick easy dessert recipes on our site.
Christmas tree cupcakes
You can use white chocolate chips too and some green food coloring too, here's directions on how to melt them along with another holiday recipe we made with melted chocolate and peppermint.
Here's a look at how we made them at home.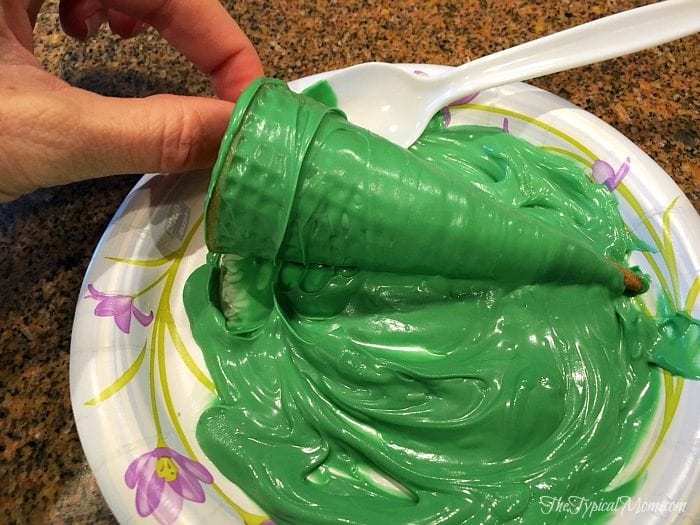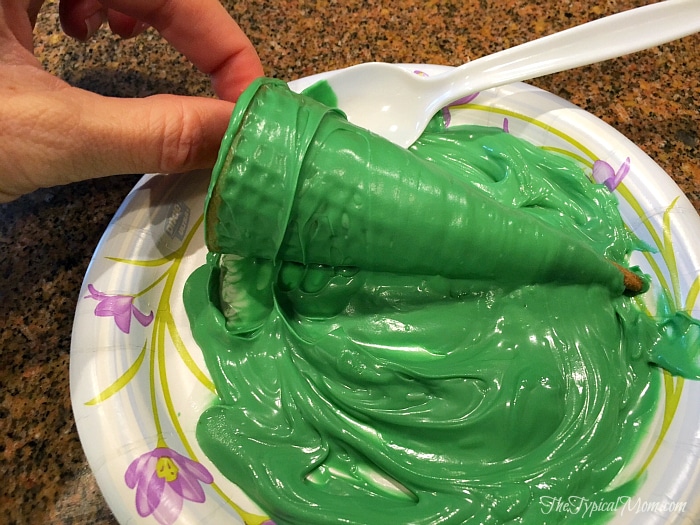 Decorating Cupcakes for Christmas
Here's what you're going to need:
Cake mix (any kind)
Frosting (any flavor)
Sugar cones
Sprinkles
Chocolate to melt – I like using Wilton Candy Melts just because they melt well and you can get them in green and not have to mess with food coloring.
Get out a sugar cone and roll it in the melted chocolate.
A paper plate works best for this.

The chocolate should stay soft for about 2-3 cones worth of coating.
Set them on a separate plate to harden, that will take maybe 5 minutes.
If you want to add sprinkles to look like ornaments then do that right away before the chocolate hardens.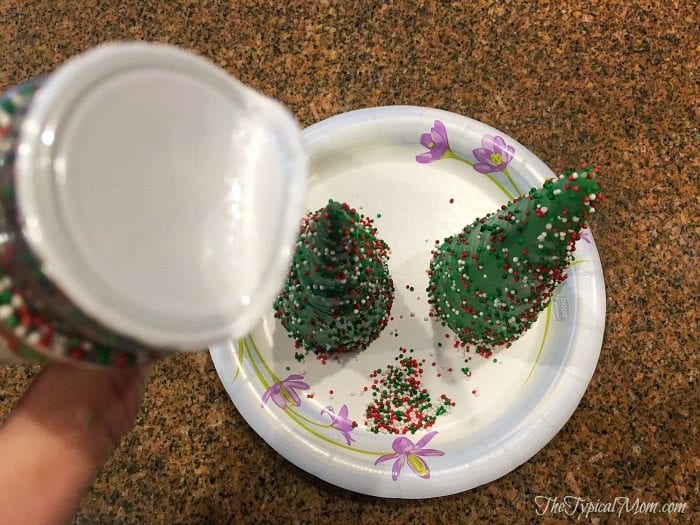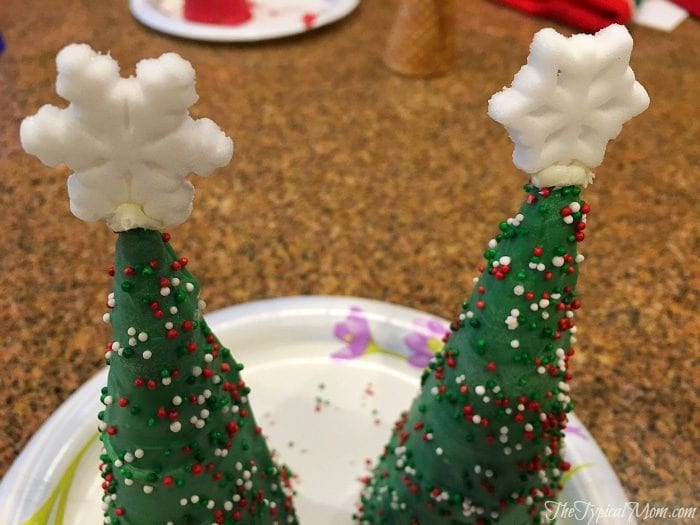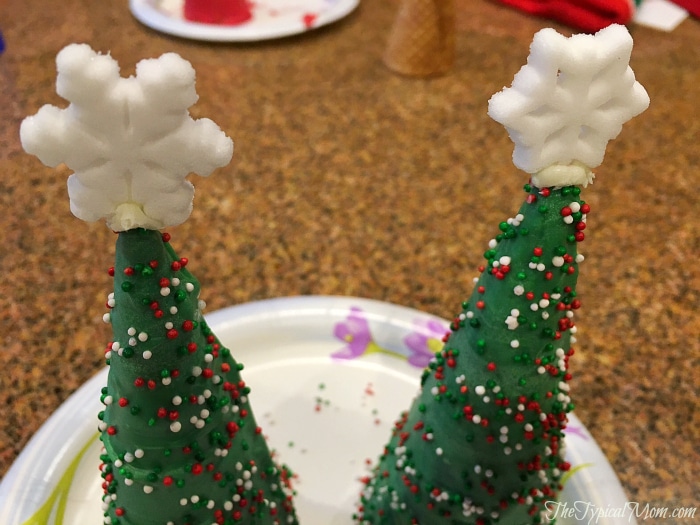 I found these sugar snowflakes to use on the top at the grocery store in the baking aisle near the candles but you could also use a yellow M&M if you can't find them.
Just use a dollop of frosting to keep it on top.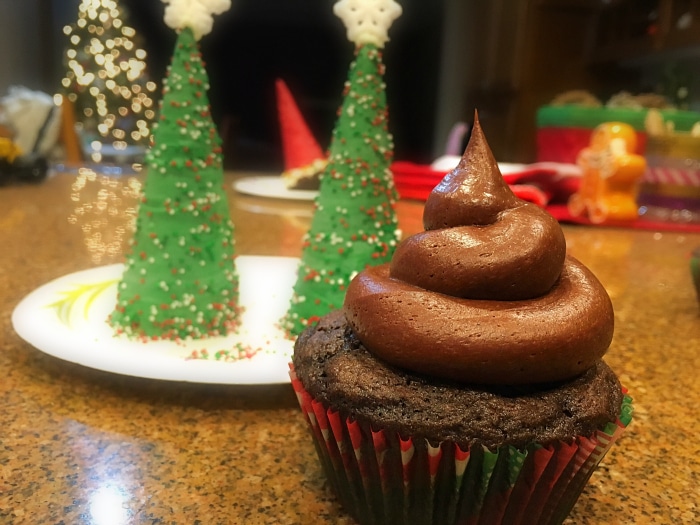 Forest Cupcakes
I used chocolate frosting so the bottom "trunk" would be brown. I put frosting in a baggie.
Put it in the fridge for a few minutes to get harder, cut the corner off the baggie and just squeeze it on. Then place your "tree" on top!
Try making a loaf of our Grandmas fruitcake that is always a hit if you like "traditional" or old fashioned treats.