What to do with kids during Spring Break with your kids! Here is a list of free and cheap Spring Break staycation ideas they will love.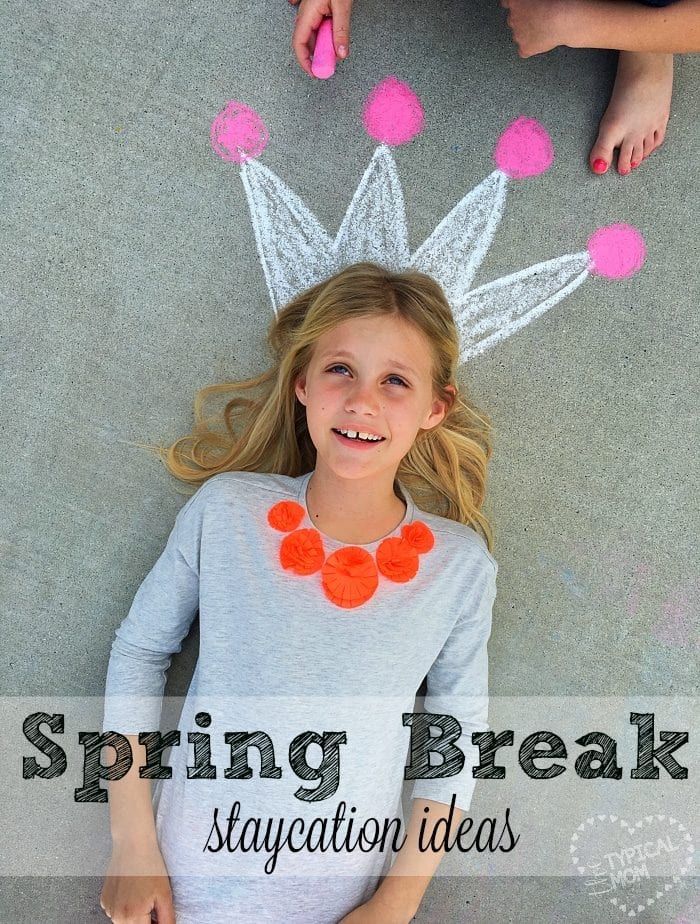 Are you ready for Spring Break??!! You know when your kids are out of School and start asking "so what are we doing today"? 😉 As a Mom to 3 girls I start thinking of activities EARLY on to keep them busy during that time. Special thanks goes out to OshKosh B'Gosh for sponsoring this post so we could share our Spring break staycation ideas with you!
Sometimes we go on long road trips, and other times I plan day trips with an overnight here and there during Spring Break.
If you're wondering what to do on Spring Break here are a few fun ideas we've done in the past.
Let's start with our first idea above, chalk fun! Sidewalk chalk is very inexpensive and there is a lot more than just drawing rainbows that you can do with it.
Let them "dress up" like this picture by creating crowns, swords, and flowing capes. You can even use it on a piece of black construction paper to make great chalk pictures too. 😉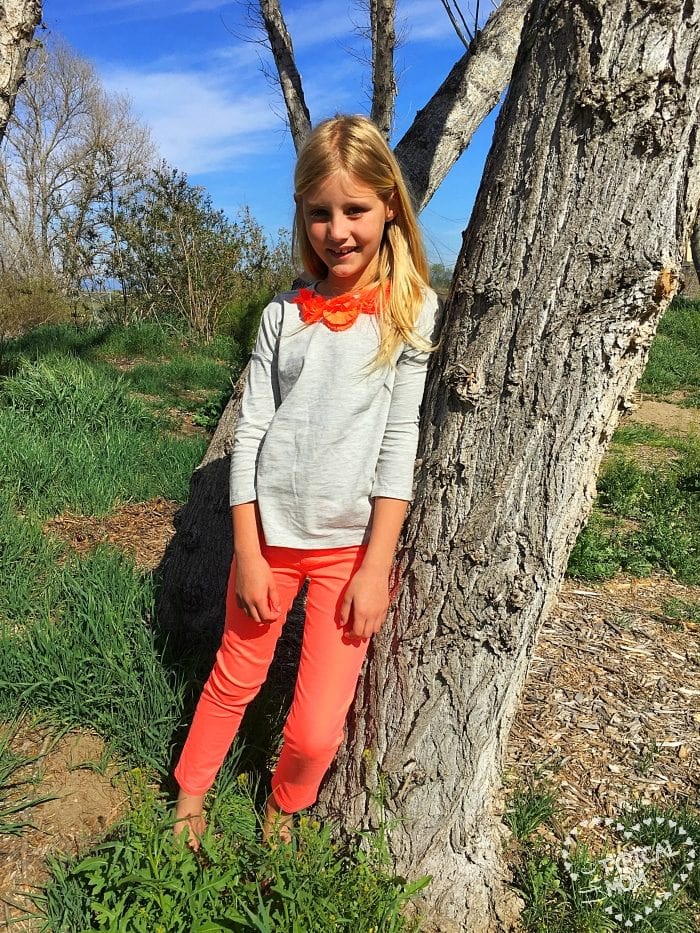 Find a fun place locally where you can get out in the beautiful weather and go for a walk! If you don't know of anywhere ask your friends or look online thru your city's website and they are sure to have a list of trails in the area.
If you find a pretty area you haven't visited before make it an overnighter! Kids love spending the night in a hotel room, even if it is just for the experience itself.
Let them pack their favorite outfit(s) like this one my middle daughter adores from OshKosh B'Gosh, a few snacks, coloring pages and crayons and let them be responsible for "their bag".
This allows for activities and snacking in the car on your way there, and they will know where everything is since they packed it themselves (which makes it easier on you). 😉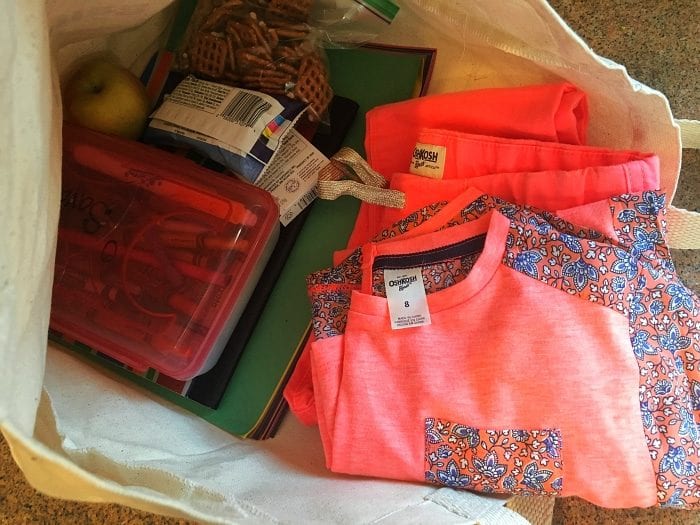 Another great day trip during your Spring break staycation is to find a flower field or farm. Many in our area let you pick fruit or vegetables together.
That is really fun, and usually inexpensive to do!
There is likely one in your area, but if not make a day trip of it. Let them pack their own bag for your mini road trip so they are entertained. Once their bellies are full, and set off on a new adventure.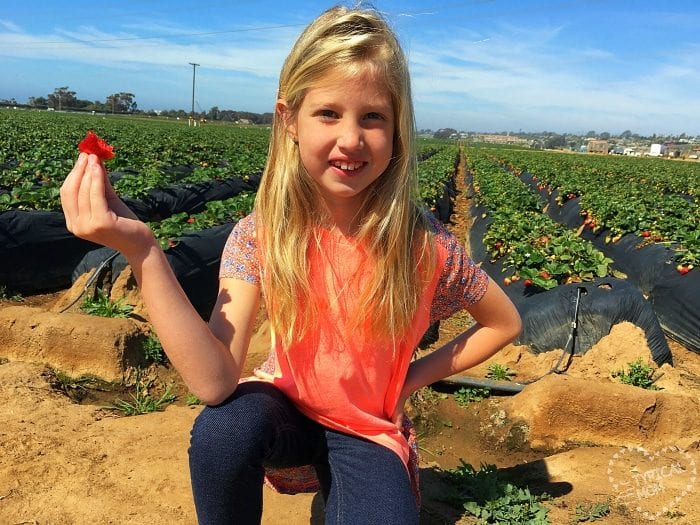 Make sure they wear comfy clothing like this flowy top and "jean" leggings from OshKosh B'Gosh. Then they won't restrict them from running around.
Find a nice open area, pack a picnic, and then find some ice cream when heading home.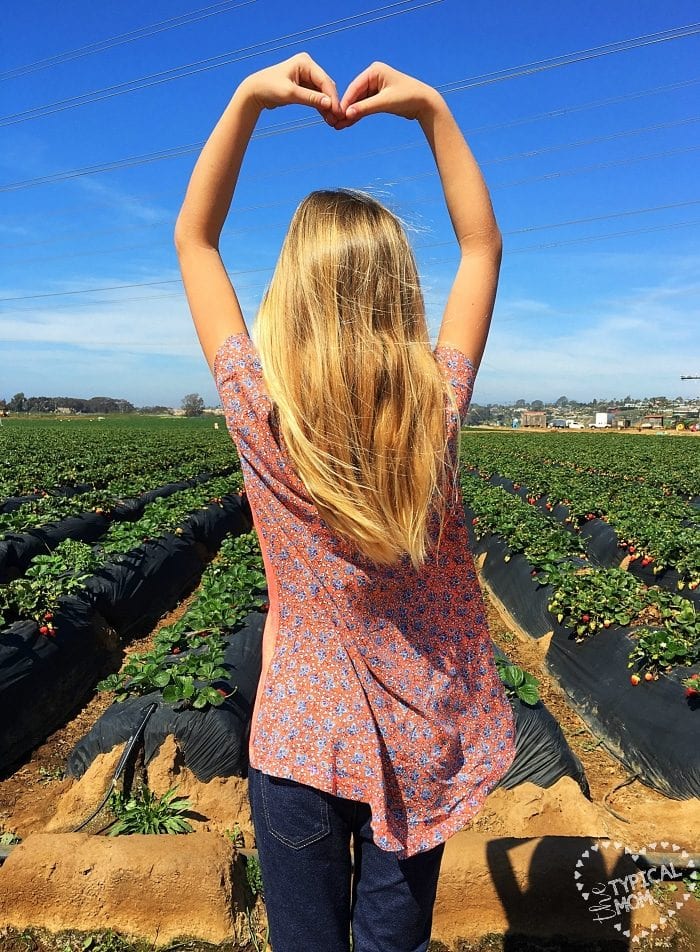 If you ever run out of ideas just find a new park! Pack a picnic, hop in the car and let them play. During Spring break it is all about being with friends, family, and being outside in the sunshine!
I am a member of the Everywhere Society and Everywhere has provided me with compensation for this post. However, all thoughts and opinions expressed are my own.