The NEW Perris Water Park is called DropZone, and it is great. We have been several times since it opened a few years ago and it is great for all ages. They have a few larger slides, two pools, a lazy river and a large water splash area like you see here for littler ones.
You can purchase discount Dropzone Waterpark tickets here. + use code SUMMER20 for 20% off (1 unit per transactions, may use up to 3 times per account)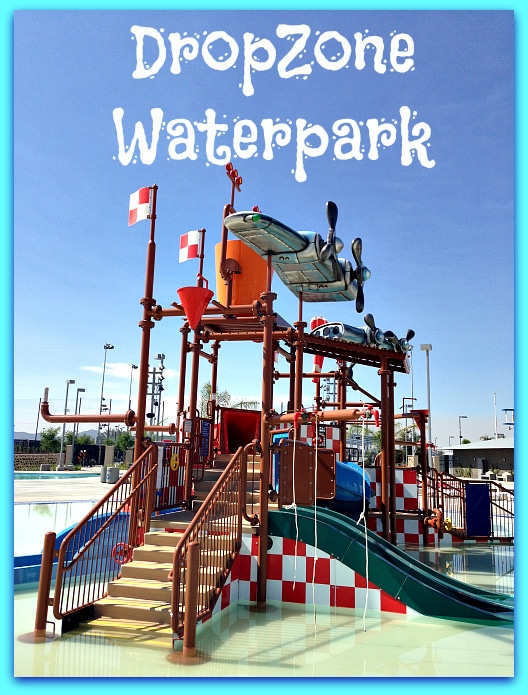 Located just off the 215 fwy. next to Big League Dreams Sports Park in Perris, DropZone Waterpark has something for everyone! Lil' Jumpers Landing structure above has several slides, sprays, cannons, water jets and a big bucket that dumps periodically. Water sprays throughout the structure for kids all day so they'll have TONS of fun.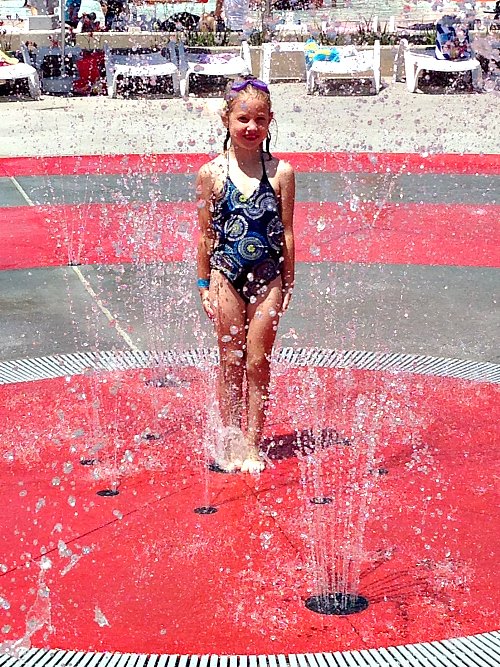 The flat splash area is great for really little ones so they can run through the water and get wet without any worries for them or Mommy. 😉
The Jet Stream continuous river, "Lazy River", nearby is quite large and perfect for adults and kids to relax in. Lots of large inner tubes are available as well as lifejackets in all sizes, all are FREE to use so you can float your heart away. 😉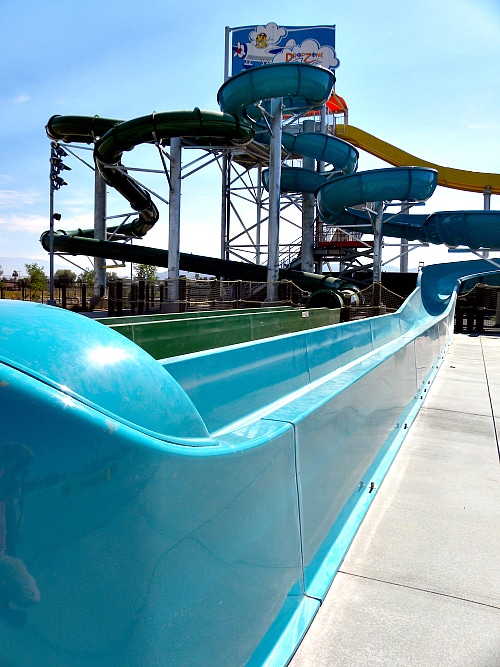 There are three large water slides at DropZone Perris Water park for the bigger kids (and adults) too! Two slides are open, and one is enclosed. They all land in a soft cushion of water at the end and are sure to be a big hit! The long yellow one will be great as you travel down the slide head first on a mat!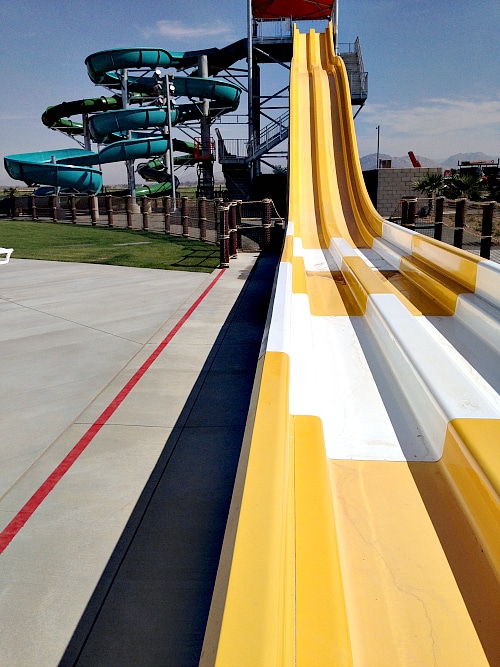 If a pool is what you're looking for, DropZone water park has two of those as well. There is a smaller pool available, as well as an Olympic size pool with an area for lap swimming (great for Mom and Dad who might switch off and get a bit of exercise).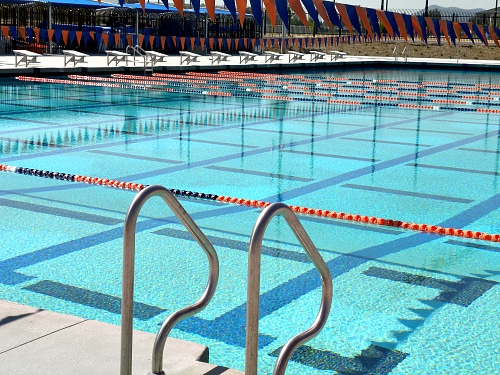 On the off season DropZone will offer swimming lessons, a Junior lifeguard program, as well as water aerobics to enjoy! Surrounding the smaller pool, around the lazy river and by the Lil' Jumpers Landing structure they will offer comfy cabanas you can rent with chairs and tables underneath (at an additional but reasonable price).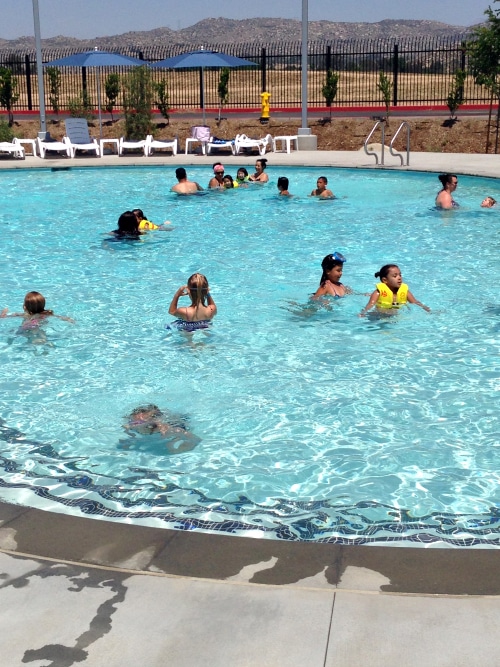 The Fill Station offers a variety of food for refueling throughout the day. Beverages are available as well at a reasonable price, and a small shop nearby carries things you may have forgotten such as sunglasses, sunscreen and more.
 Next to the slides, DropZone offers Hydroplane FlowRider! This wave simulator is great for body boarders, or to practice surfing!
Volleyball courts are available to use at no additional cost as well, what fun!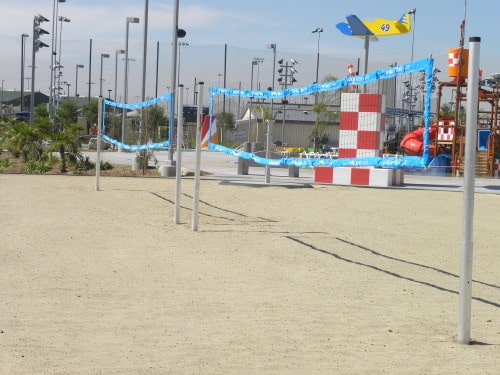 This new Perris Water Park is a great and inexpensive place to spend the day with your family. It is a bit larger than it's "sister site" called The Cove in Riverside and offers something for everyone!
Dropzone Waterpark now has wonderful cabanas you can rent for the day as well. Just book your reservation online and when you get there it will be waiting for you! It comes complete with a server who will take your order and bring the food to you…so NO standing in lines. It has really comfortable seating inside as you can see too, they are fabulous!
Directions (since it's new it is difficult to get accurate directions): 215 fwy.North, take State Route 74 Exit ( turn left ), Trumble Rd.( turn left ), Drive past the "field of dreams" on your rt. & it is there (free pkg.) Address: 2165 Trumble Rd., Perris 92571
For the latest DropZone Waterpark deal check here and I will update it often to get you the best coupons possible and have FUN my friends! This is a sponsored post however all the opinions are my own.