LEGO Star Wars Days are here! Enjoy Miniland and the new Death Star model at Legoland California this month! We had a great time!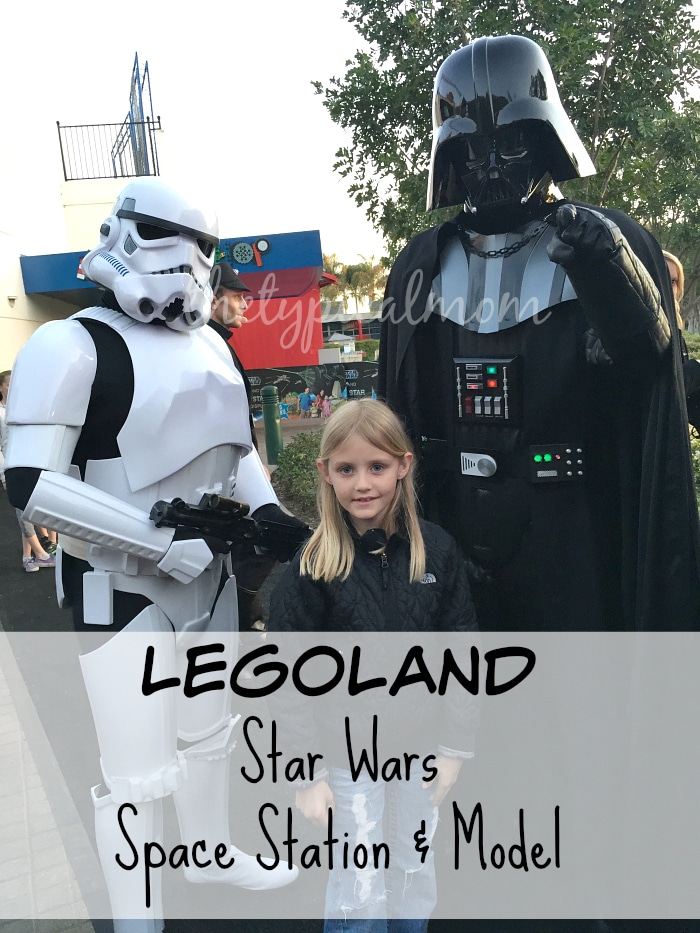 We were so excited to attend the unveiling of the Death Star model at Legoland California last night, and the upcoming events at LEGO Star Wars Days! Special thanks goes out to Legoland® for giving us tickets in order to share this experience with all of you!
Legoland Star Wars
Upon arriving they made it clear this was going to be something to remember. The area where the much anticipated Death Star model display (that was said to be HUGE and the largest addition to the LEGOLAND® Star Wars™ Miniland) was all covered up but there was plenty to look at before we got to that big moment. 😉
We hadn't been to the Miniland area to see all the structures, and there sure were a lot! All the well known Star Wars characters were represented in true LEGO form to take pictures with, and mini models from the movie were displayed for all to see.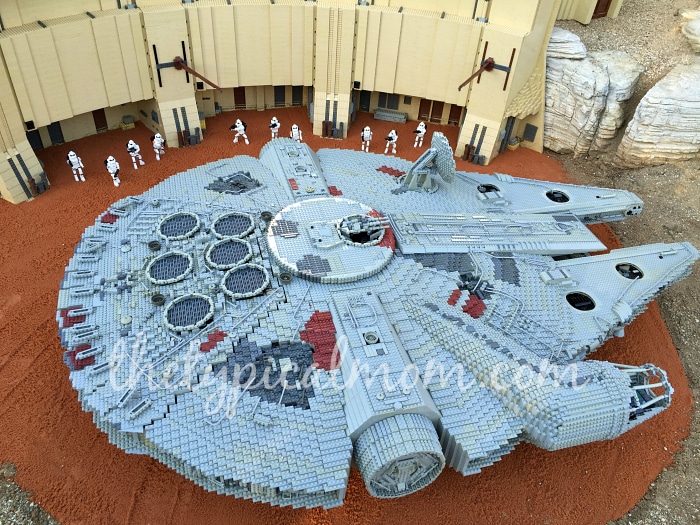 This was one creation I was just in awe over. It still amazes me that something so complex could be made out of little LEGO® pieces! All the time and work that goes into something like this is really amazing and my girls thought the same thing.
Star Wars Miniland
There are several Star Wars™ LEGOLAND® Miniland creations like this one in Legoland® California Resort, but this one caught our eyes.
The attention to detail that goes into making each one, just like the one in Star Wars™, is amazing and couldn't imagine how big the Death Star was going to be!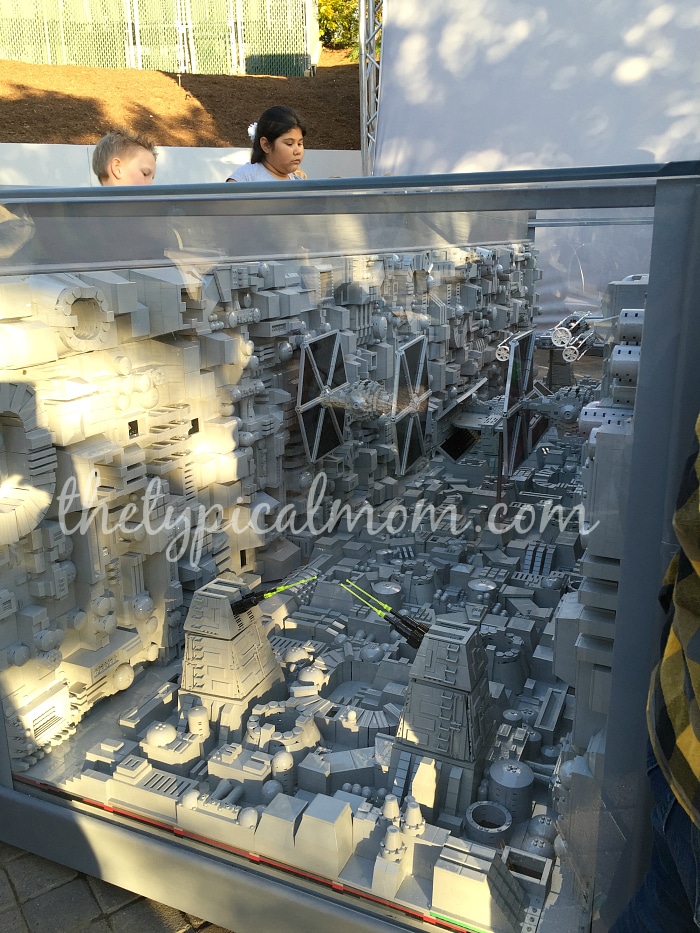 Legoland Star Wars
Just in front of the soon to be revealed Death Star model display there was this great area where kids could play with and create their own Star Wars™ spaceships out of LEGO® pieces.
On either side, you can see the kids creating up above, were bins upon bins of pieces…..we spent quite a bit of time there. Underneath as you can see, there was a city built.
You could look inside the glass from either side and see many different things, that was pretty cool……and NOW came the unveiling!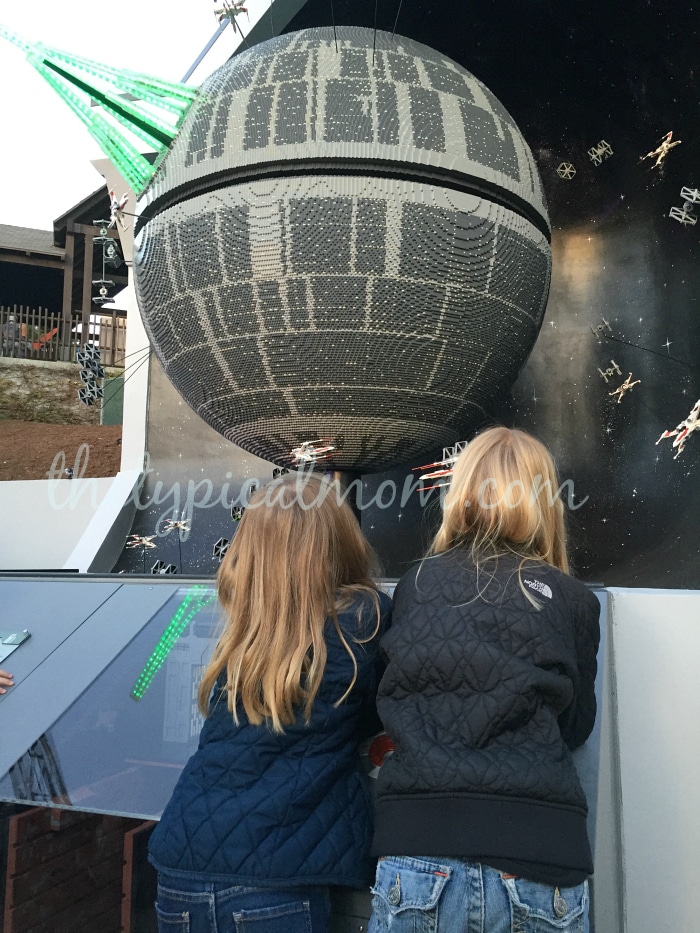 At 8 feet wide, 13 feet high, weighing more than 1900 pounds and made out of more than 500,000 LEGO bricks, the LEGO Death Star model is the largest addition to the LEGO® Star Wars™ Miniland.
The new model displays features iconic film scenes made of LEGO® bricks that were filmed inside the Galactic Empire's space station. They even include the famous trench run scene. It even moves and has figures in the middle circulating around (you can see the white ship there on the top left).
LEGO Star Wars™ Days events begin on March 7th and 8th, where guests can spend the day participating in Star Wars™ related activities (and riding the great rides too of course). All of these special events are included in your admission price to Legoland California….we love that. 😉
Thanks Legoland for letting us get a sneak peek….until next time….may the force be with you.
If you're looking for other activities LEGOLAND offers throughout the year like Legoland Snow Days when they have real snow!! And you can print our Star Wars coloring pages here for free right on our site for more fun.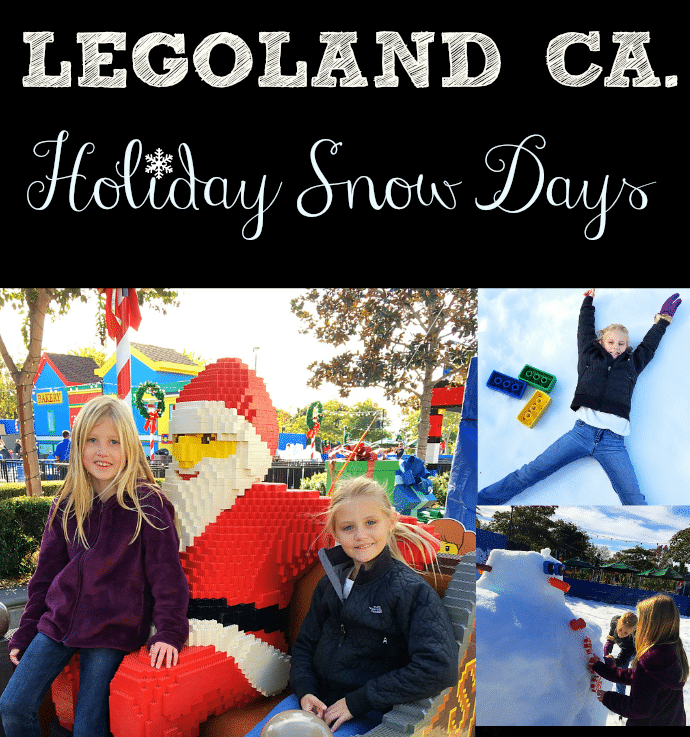 Want to see a few of my favorite things that I am totally obsessed with?? Take a peek and see how many you might already have…twinsies!
Looking for more easy family recipes and tips? LIKE The Typical Mom Facebook page?
Then sign up for my free newsletter, and follow me on Pinterest! 😉
***** If you LOVED this recipe give it 5 Stars below and let everyone know what you thought about it. 😉