I was lucky enough to be chosen to be a part of the #Leapfrogmomsquad last year which meant we receive new products like this LeapFrog LeapStart system to review and share our findings with all of you! Let us show you why this new learning system is so fun, and educational.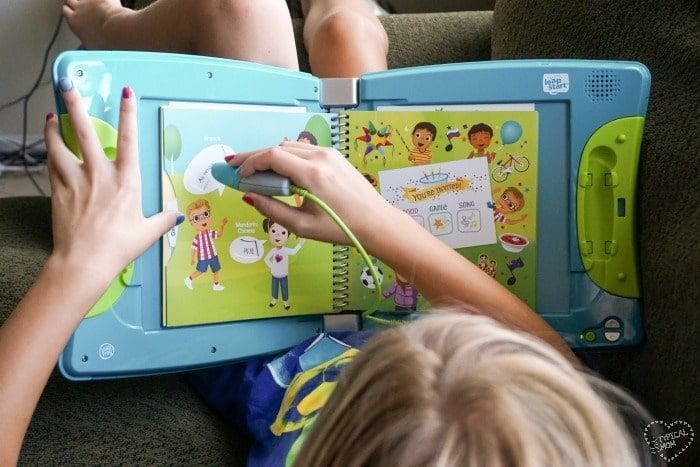 There are many interchangeable books for the LeapFrog LeapStart that cover a variety of topics like Geography, Science, Math, and more. It is geared toward children in Pre-K thru 1st grade and each book not only has a variety of lessons but there are different levels within each book offered as well. Letter recognition is always a focus for LeapFrog and there are books focusing on Phonics as well. My girls learned the sound each letter made years ago by watching Leapfrog's Letter Factory DVDs, this is just one more great addition to the many learning systems offered by LeapFrog. Here's a peek at the system and a few books.
Leapfrog Leapstart
My girls are a bit older than 5-7 but had a really good time especially with the animal, Science, and World Atlas books.  It is a great system for preparing little ones for Kindergarten and/or taking on a road trip during the summer! You can purchase a Leapfrog LeapStart system here.