This is how to move cheap across country! We moved 1,000 miles away this year but wanted to stay within our budget and found a great way to do that by packing and loading our belongings. If you're looking for a cheap way to move UPack is a great solution, here's the review of our experience!
We were moving to another state this year. The thought was somewhat simple, but the execution of how it would all get done was much more complex. The first thing that came to our minds was how to move cheaply across country and keep our stress to a minimum. Sponsored by UPack. (originally published 3/18)
How to Move Cross Country Cheap
I think we did a great job at doing just that this time!
We have moved a lot since we've been together. 5 times in the 14 years which seems like quite a bit to me since I lived in the same house most of my life growing up.
We've moved within Southern California but had been looking at other states to move to for the past few years. We wanted a smaller city, less congestion, accessibility to outdoor activities, and a lower cost of living.
We found that in Idaho! (photo below of our new backyard)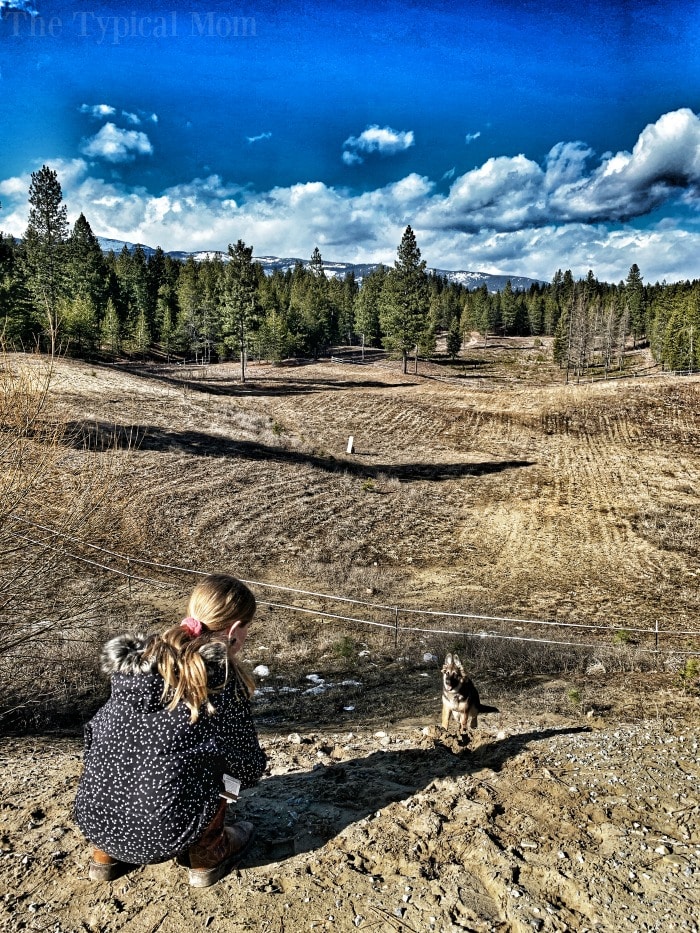 Cheap Moving Companies
Once we found a house there it was time to focus on how we were going to move everything. We lived in a 4,000 square foot house in California, moving to Idaho. We did not want to completely lose our minds in the process. lol
In the past we did almost everything ourselves in order to save money. This move was going to be BIG and we knew driving a moving truck ourselves (like before) wasn't an option.
I first printed out our moving checklist to keep myself on track. Then I researched moving companies where you pack your belongings into their trucks or boxes. That was less expensive AND they deliver them to your new location for you.
UPack was our answer! This is how it works and a short video showing a glimpse of our UPack move:

This is what you do:
You call UPack and let them know your moving date and the size of your home.
Book the moving containers and/or size of trailer you need.
They deliver the containers or truck to your "old" home.
Movers or you load your belongings up. They give you 2-3 days to fill it.
You call them when you're done and they pick the trailer(s) up.
5-7 business days later your belongings arrive at your new home.
2-3 days are given to unload everything.
Call them back and they take the containers or truck away!
We had quite a bit of stuff (there are 5 of us) so we needed 2 trucks. My husband has a bad back now so we hired movers to load them. An even cheaper way to move across country would be to load it yourself.
Cheap Long Distance Moving Companies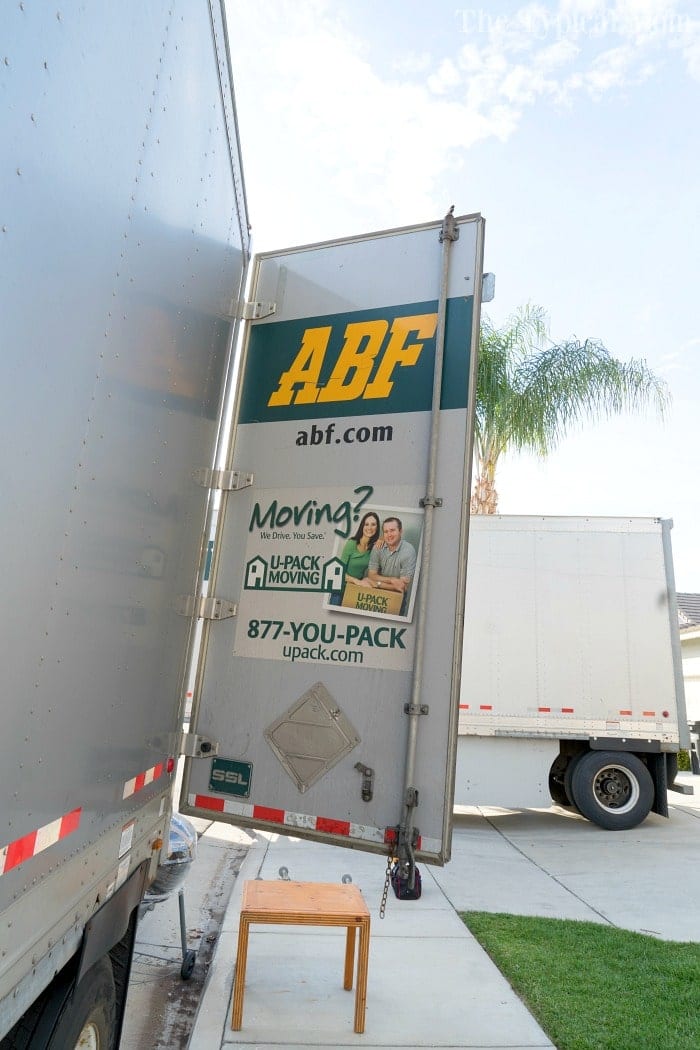 UPack Review
It only took us 1 day to load it. When we were done I just hit the link they sent me via text message and let them know they could pick the trucks up. Done!!
This is why UPack is different from the others, and how to move cheap across country
You can choose to have a semi delivered. They back it up into your driveway.

You only pay for the portion of the semi you occupy. THIS is a cheap way to move your furniture across country.

Since you only pay for what you use it can save money.
Keep in mind commercial freight may be placed in the space that is left open.

For a bit more you can have containers delivered. Then nobody else's things will be in with yours. You pay for the # of containers you need.
Like I said, I'm frugal with everything. I loved the options UPack offered and for us we used 1 whole trailer for the first half. Then had 2 more trailers delivered to finish packing up the rest of our house.
Even if you have to hire movers, like we did, you will save a ton using them. I shopped around a lot and I loved how you only paid per foot of the trailer used. You never know how much stuff you have.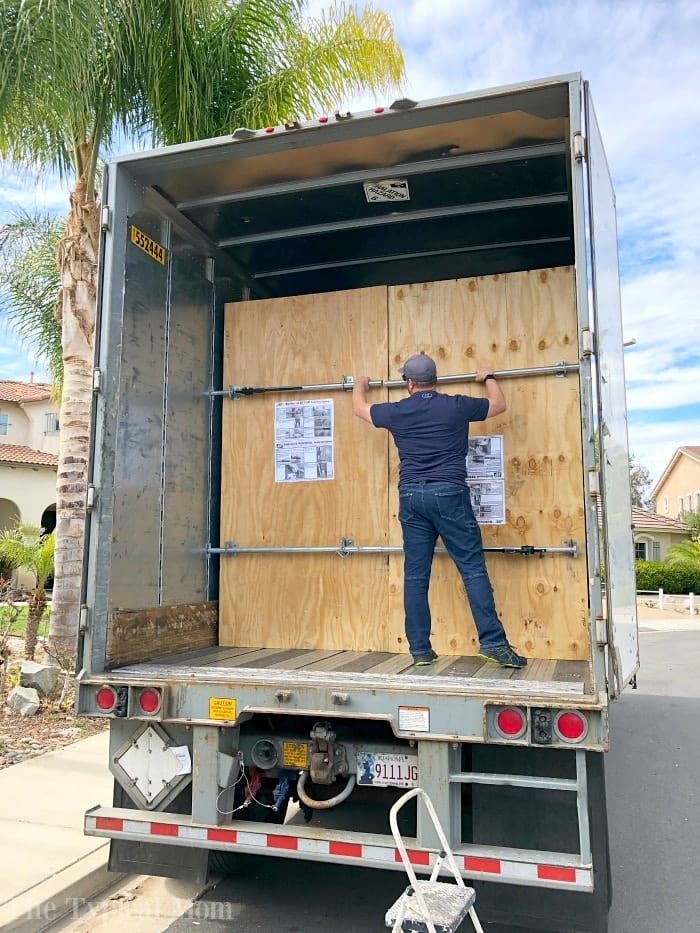 Usually you'll grossly underestimate how much space you'll need. It is comforting to know that if you need 1/2 the trailer you won't get charged for the entire thing especially when you're on a budget!
Once they pick the trailer(s) up you're on your own. You don't have to worry about driving such a long distance with a big cumbersome truck. They do that for you!
When they arrive to your new home you are notified. You have a few days to have it delivered to you in order to unload it all. This gives you the opportunity to have movers arrive to help.
It worked out really well for us because we scheduled help on both ends and were able to estimate the day UPack would arrive. Their 5-7 business day estimate was pretty accurate.
They were also able to work with us a bit when our house didn't close when we initially thought and needed a few extra days to have our trailer delivered.
If you are wondering how to move cheaply across country or even locally UPack is a great way to do it.
Want to see a few of my favorite things that I am totally obsessed with?? Take a peek and see how many you might already have…twinsies!
Looking for more easy family recipes and tips? LIKE The Typical Mom Facebook page?
Then sign up for my free newsletter, and follow me on Pinterest! 😉
***** If you LOVED this recipe give it 5 Stars below and let everyone know what you thought about it. 😉