Here's an easy homemade vapor rub recipe with essential oils that helps you clear sinus pressure and get you feeling better when you have a head cold.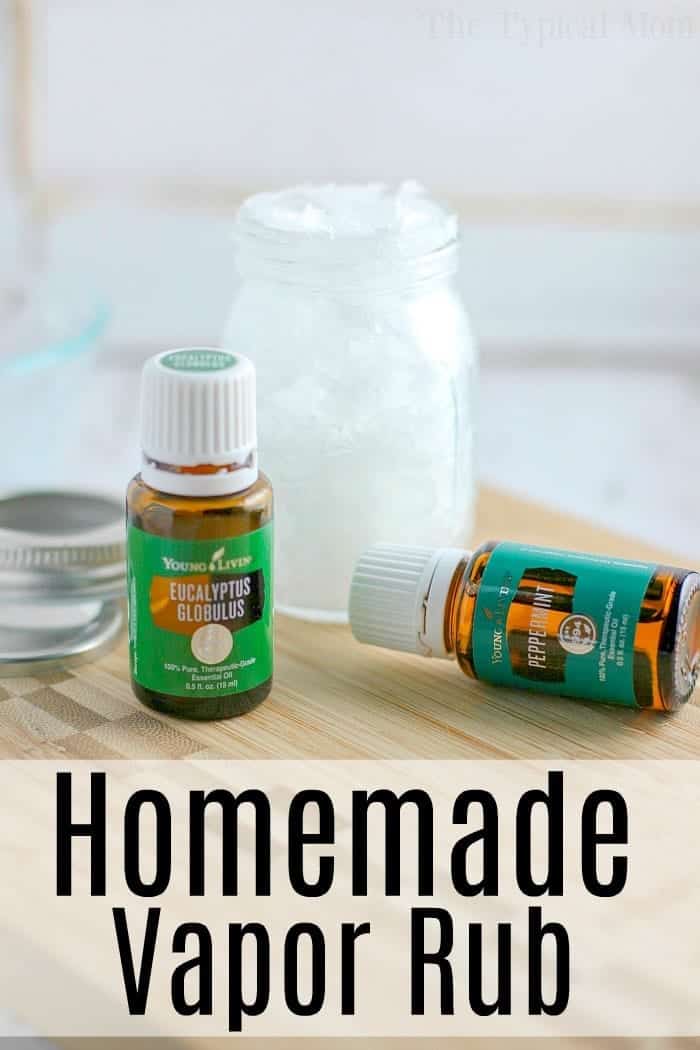 It's that time of year again!! Not only are the holidays arriving (fun) but head colds and the flu are hitting houses fast too! (cry) If you're wondering how to keep allergies at bay there are a few different options, but if you want to make your own homemade vapor rub to keep your sinuses open then we have a simple recipe for you here today.
It's kinda' great making homemade remedies and cleaning products like we did with these diy cleaning wipes which we literally use for everything around the house.
This is what you will need to make homemade vapor rub at home
Coconut oil
Small airtight jars to store mixture in – these small mason jars work great
Of course you are free to use any variety of essential oils you like, but eucalyptus and peppermint mixed is ideal for making vapor rub…and clearing out those stuffy sinuses!
Here's a peek of how it is done.
Using a small bowl to mix them with a disposable spoon is my method but you could use the mason jar you're intending to store it in too. (sometimes I make a mess mixing so I prefer to mix and then transfer to the storage container myself).
First…if this homemade remedy idea is new to you, here is a basis essential oils 101 for beginners post I wrote when I first began exploring the benefits of these little vials of scents. 😉
Instructions for making homemade vapor rub
Scoop 1 cup of coconut oil into a mixing bowl.
Add 20 drops of eucalyptus oil and 10 drops of peppermint essential oil into the bowl.
Mix well.
Scoop the mixture into a container with an airtight lid for easy storage.
Store in a cool dry space without direct light.
Apply to chest and feet as desired, or use this method my husband swears by!
Make sure to wash your hands after touching (will hurt if you rub eyes etc..afterward)
(this is a home remedy and of course hasn't been tested by FDA but seems to work just as well as Vicks Vapor Rub)
Of course you can purchase ready made Vapor Rub here if you'd rather, either way it should really help your stuffiness!
This is what it looks like once it is mixed well and ready to use.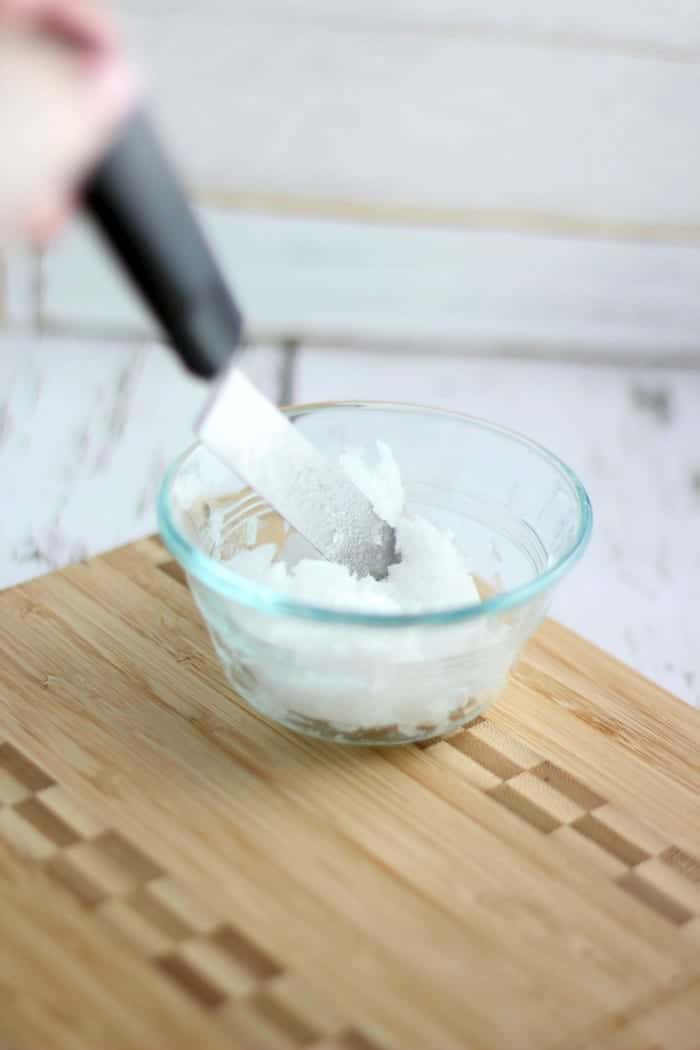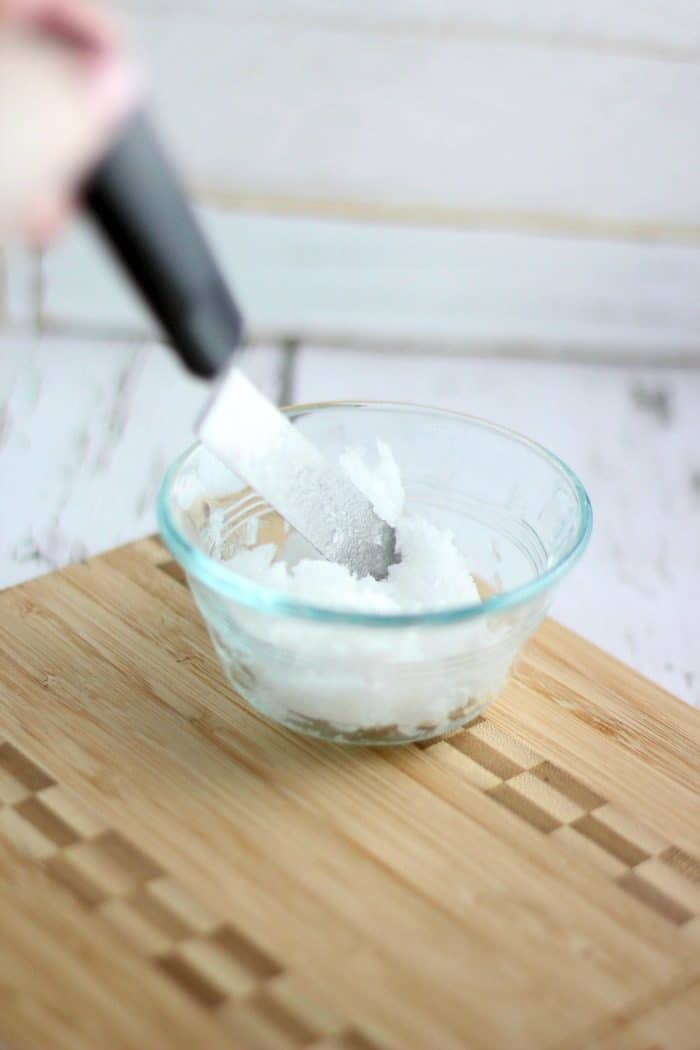 For more easy recipes, tips and free printables please LIKE The Typical Mom on Facebook and follow me on Pinterest! You can also sign up for my free weekly newsletter which is packed with goodies I know you'll love. 😉