Green Eggs and Ham treat you can make for a Dr. Seuss Birthday party or to celebrate Dr.Seuss's birthday. Super cute and easy to create!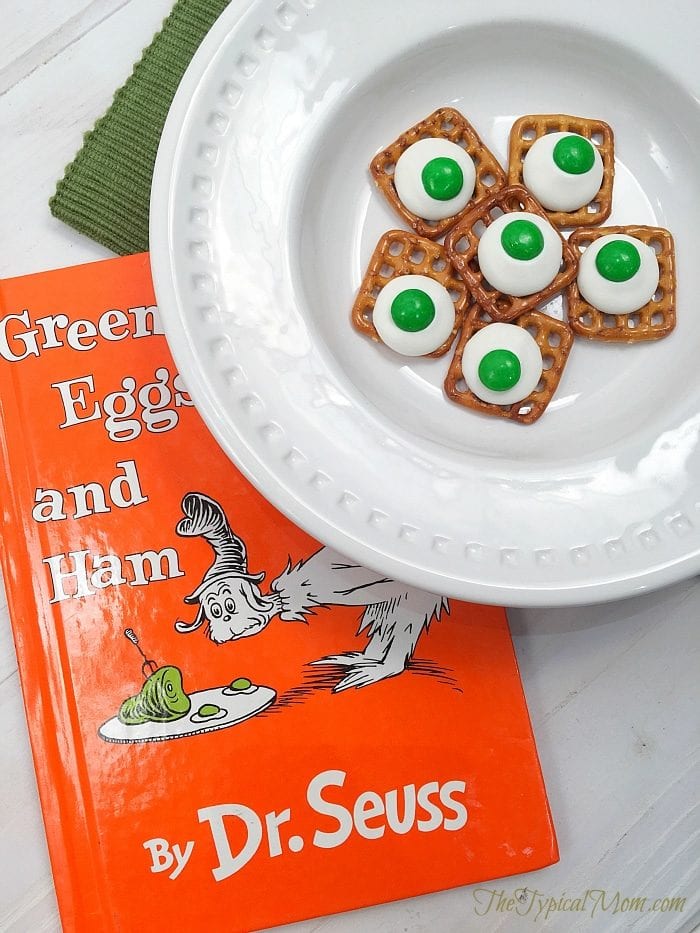 So you're throwing a Dr.Seuss party, or you want to celebrate Dr.Seuss's Birthday. I have several fun foods to include in your party in a list I will share with you below. Here is one of the most popular because it's so easy to do and cute! Check out how we made this Green Eggs and Ham treat!
This is how you make this Dr.Seuss treat!
You just need square pretzels, white Wilton candy melts (they're the perfect size and melt really evenly), and chocolate candies with a green outside.
Green eggs and ham dessert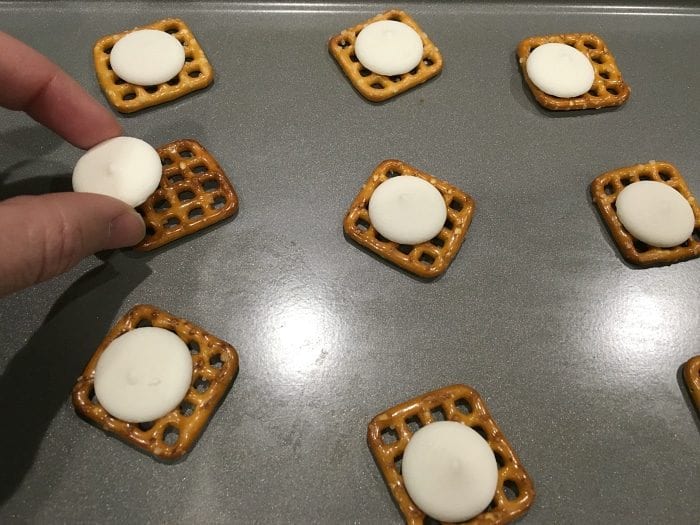 Green eggs and ham pretzels
Just lay all the pretzels down and put 1 candy melt on each one. It looks cuter if they are off center. Then preheat your oven to 250 degrees and leave in for just 2 minutes….seriously, that's it!
Take them out and immediately press one green candy on top of the white melt, off center is cuter for this part too.
That is all there is to this cute Dr. Seuss Green Eggs and Ham treat!
If you're looking for more Dr.Seuss party food ideas visit my post here!