I was experimenting the other day with plastic Easter eggs trying to find a new and fun activity for my kids to do that didn't cost me a dime. Here is the Easter chalk craft idea I came up with.
Some of you may have a lot of ice and snow around you. But here in Southern California we just don't have any of that. I'm sure either way you can find some dry sidewalk this time of year and give this a try, mine loved it!!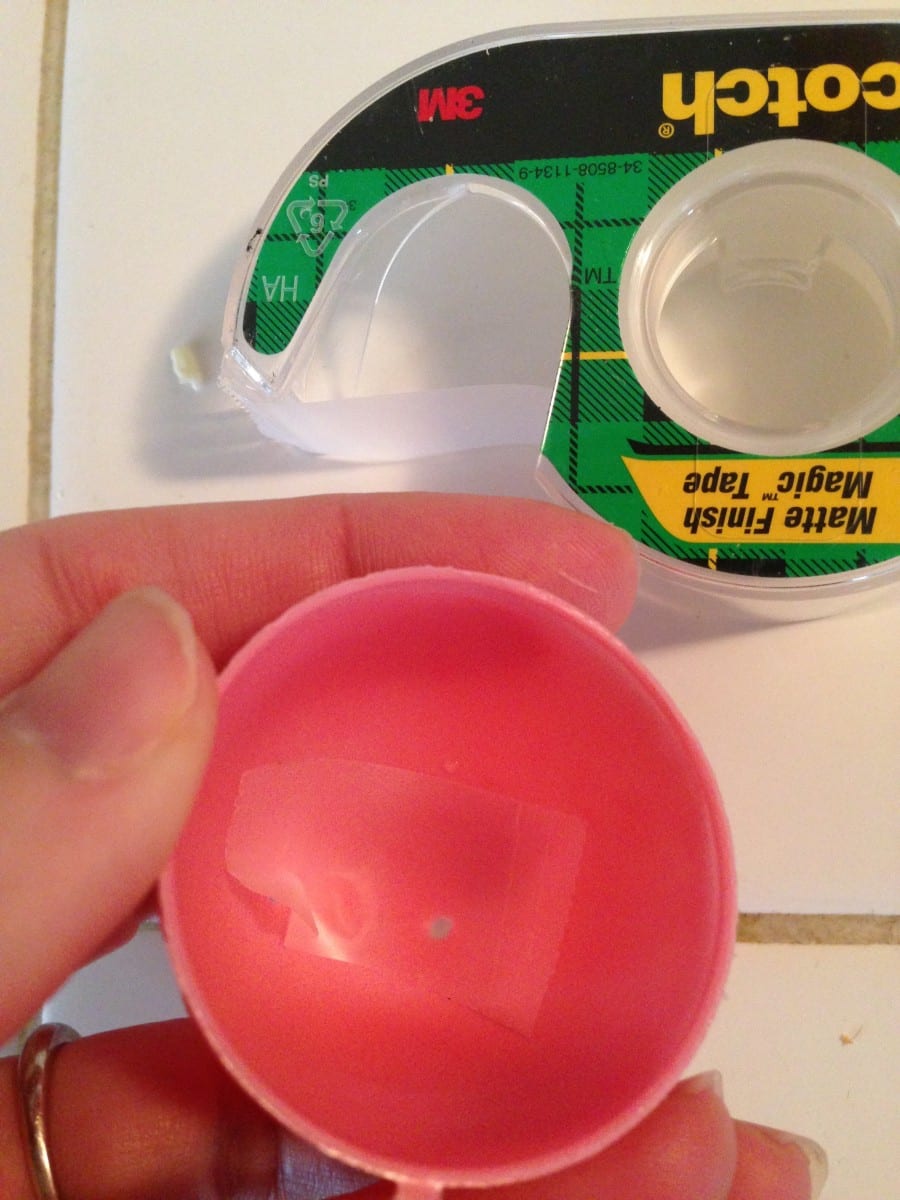 I tried a couple of ways to fill the inside of the plastic egg with water. What I came up with was to put a piece of tape inside (over the two little holes) + on the outside over those same two little holes.
Get a bowl of water and submerge the egg (egg taken apart into two sections) under the water entirely.
Then close it under the water so it is trapped inside. Take the egg out with the pointy end facing down. Put in an egg carton to be placed in the freezer overnight.
You can also use these as popsicles!! Just fill with a yummy juice and wahlahhh. 😉