Here are a few fun sharpie crafts using their new paint pens. Make a DIY You Are Special Plate for your kids or personalize a mug with Sharpie markers.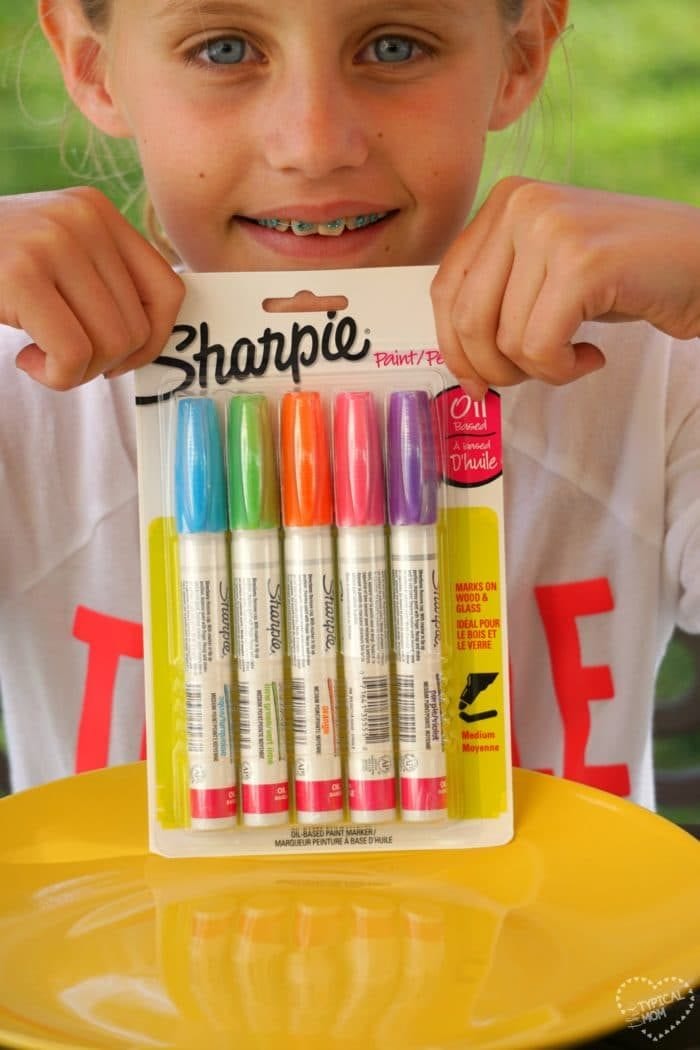 Do you have a "You Are Special Plate" at your house?? We have had one for years and it's pretty fun to use when you have kids. You can buy them of course but let us show you an easy (and more fun) way to make your very own DIY You Are Special Plate for your house + why they're great oil based paint markers for mugs too!
DIY You Are Special Today Plate
My middle daughter here was going to get her braces on so I told her that when we got home she could do a craft. We made this You Are Special plate.
Finding this yellow one for just a dollar at the store, we got these new paint markers and away she went.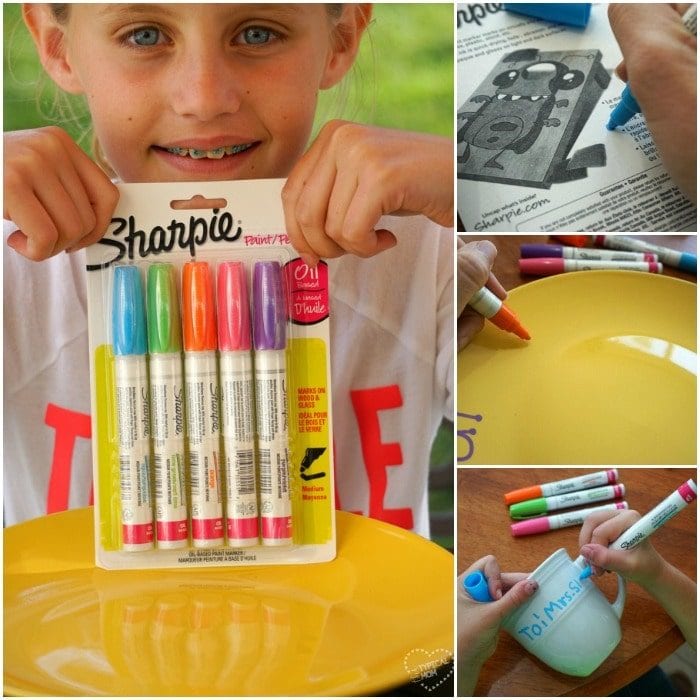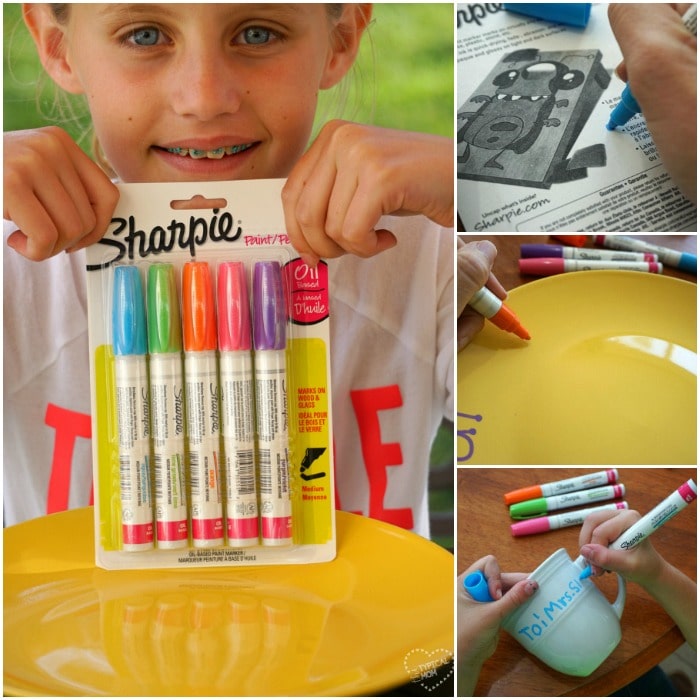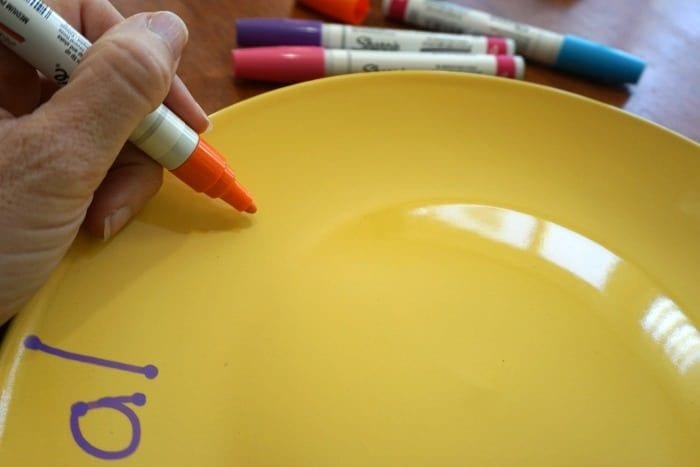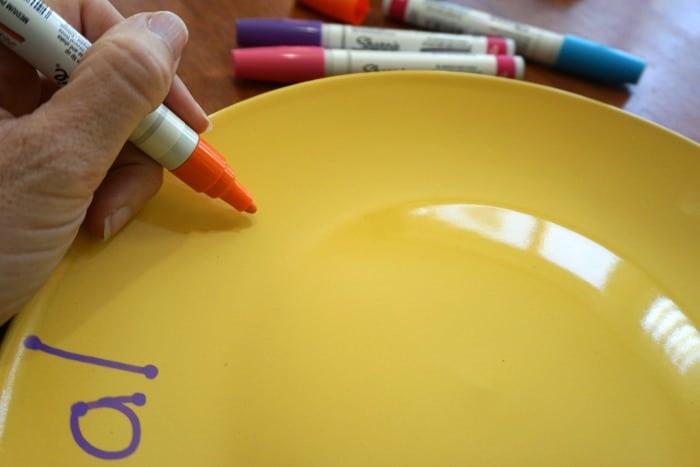 You Are Special Today Plate
We hadn't used this type of Sharpie yet so we weren't sure how easy it would be to write on a plate or mug. Figured it that was part of the crafting process though, and it was super easy!!
She wanted me to write the letters and she would add designs in between. I was really surprised at just how brilliant the colors were and how quickly it dried too.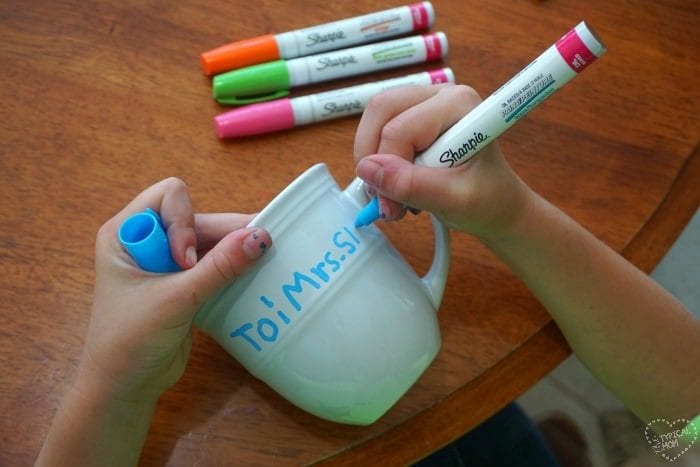 While she was busy designing the rest of her plate, my other daughter designed a mug for her Teacher. Even with little hands the Sharpie paint markers were really easy for her to write and draw.
A great DIY art project for kids! We thought we could bake cookies, wrap them in some cellophane with a bow and put it inside the mug. A fun end of the year gift. Teacher's love homemade gifts. 😉
Our DIY You Are Special plate came out amazing. Her Teacher loved the fact that she made her a gift herself. See if you have a plain plate or mug at home. With the various Sharpie paint marker colors you and your kids can create some personalized gifts too.
Make sure

to check your local newspaper and online for Michaels coupons while supplies last.

Always want to save a dollar when I can. You don't have anything at home you can pick up a plain vase or mug there too. Happy crafting!