This is where to create children's books with their name in it that every child will love no matter what their age is! Such a fun personalized gift idea.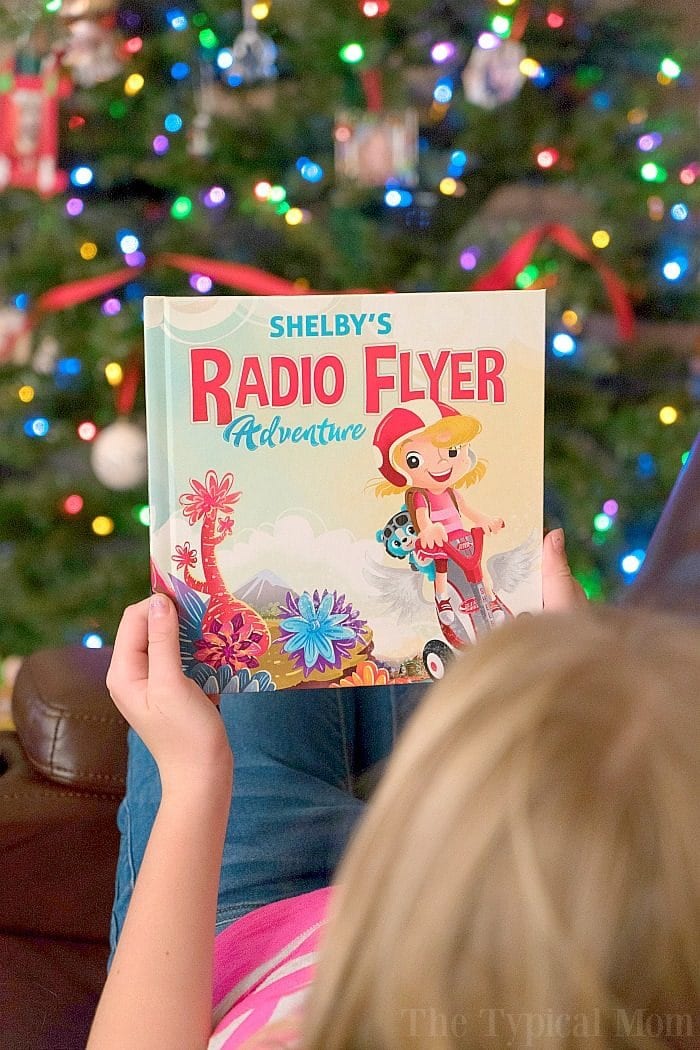 I'm a sucker for anything you can personalize, especially during the holidays! For my kids I love creating children's books with their name because it makes them grin from ear to ear and makes for a great gift they can remember for years to come. I started years ago giving something personalized to each one of my children for Christmas each year, and thus it became a tradition we still do today (even my teenager still loves it). Special thanks goes out to Radio Flyer for sponsoring this post so we could share our great gift idea with all of you. (originally published 11/17)
Personalized Childrens Books with Name
It's so fun seeing your name in print right??!! Well, I remember being a child with an unusual name and NEVER finding anything with my name on it.
My mom had a book similar to this one made when I was about my youngest daughter's age. I remember it to this day (I actually still have it somewhere). There's just something special about it and it is all yours!!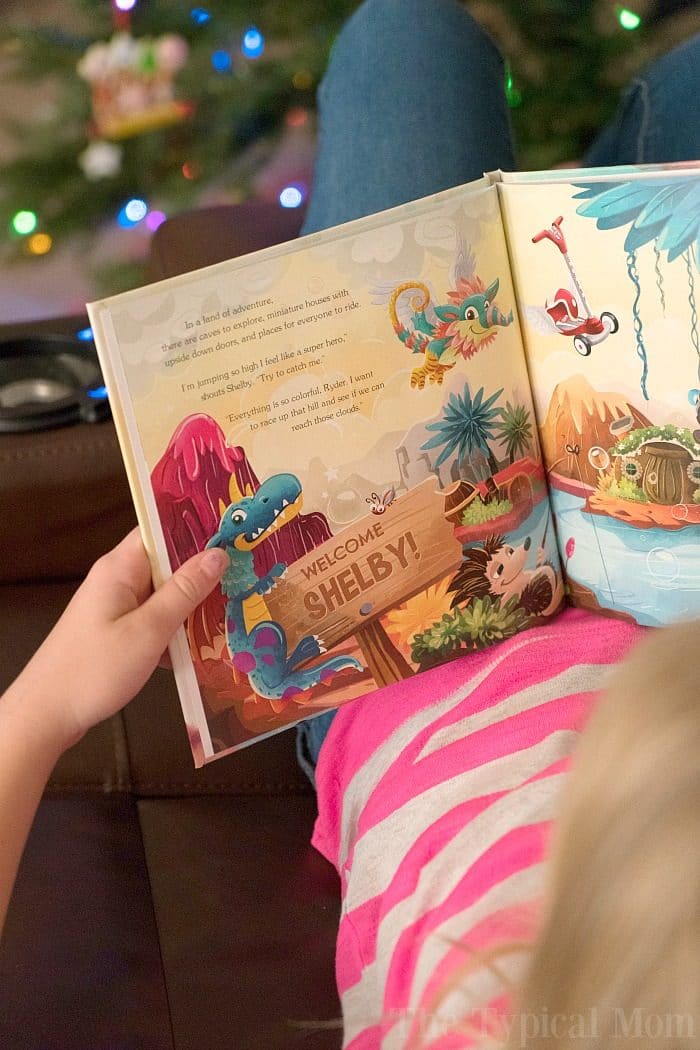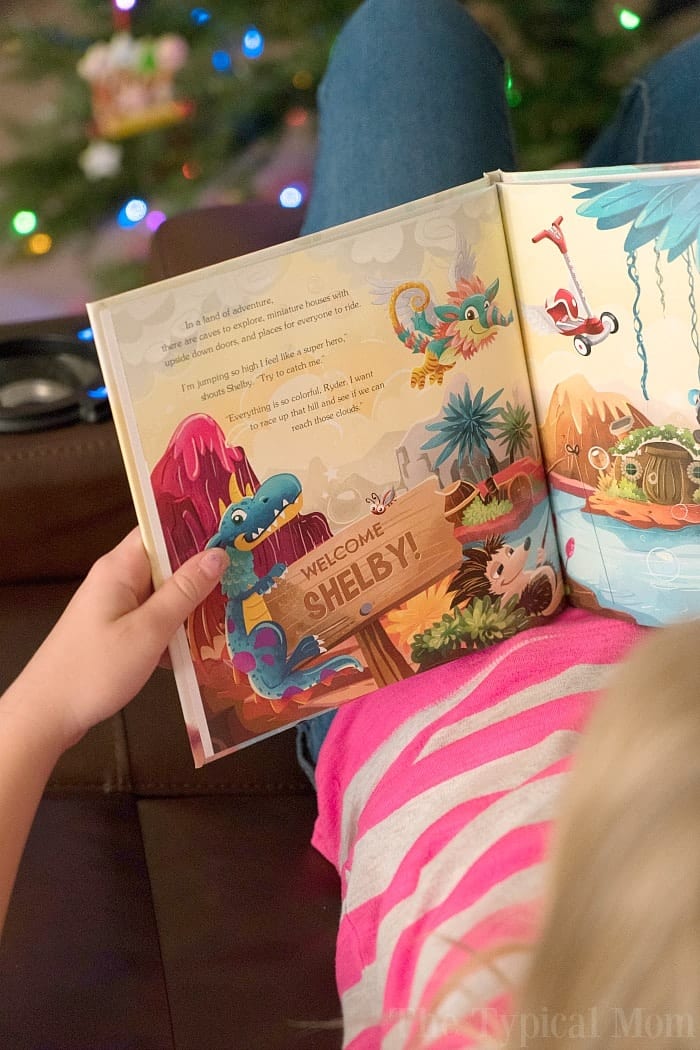 If you've never created any personalized children's books with their name in it it is really easy to do right online! I'm sure you're familiar with the iconic Radio Flyer name and how much fun their outdoor toys are to play with….I'm sure your kids have a few things already, well they have this customized children's book too now.
Childrens Books with Their Name in Story
This is all you have to do to make one for your child too:
Go to the Radio Flyer site to create your i see me book
Input your child's name
Choose their gender (there's a boy or girl character on the front)
Choose their hair color
Adjust to the correct skin color
You can even choose which Radio Flyer vehicle they are riding on!
Submit and order!!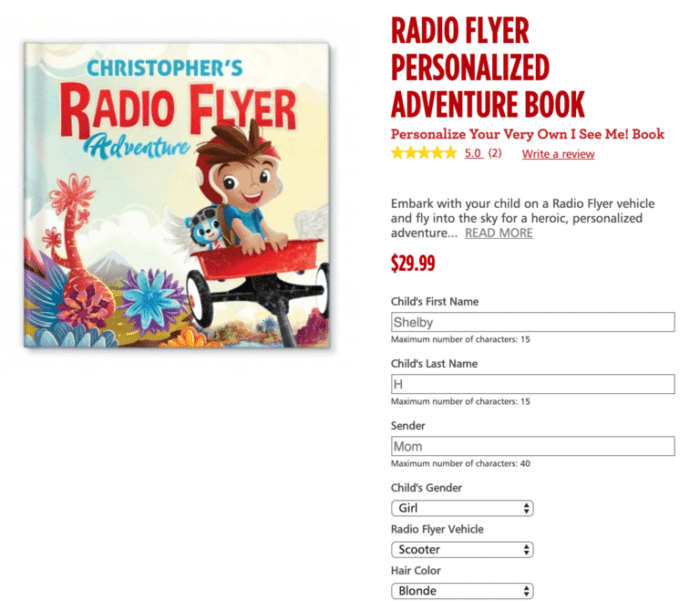 My youngest is 9 but she still REALLY enjoyed seeing her name on the front. All throughout the story when she read it it showed up. Great for this age who can read it to you, or for younger children who you can read it. Eventually they will recognize their name in the story and point to it. 😉
Best Personalized Children's Books
Radio Flyer is all about FUN and inspiring imagination in kids of ALL ages! They're the leading builder of wagons, tricyclces, pre-school scooters and other ride-ons. Seriously…it's a timeless symbol of childhood imagination and a well loved brand.
This is a great thing to put inside their night before Christmas box!
This is a sponsored conversation written by me on behalf of Radio Flyer. The opinions and text are all mine.