Best first cell phone for tweens for several reasons. Great service, no contract, and low cost plans offered so you can see if they're responsible enough.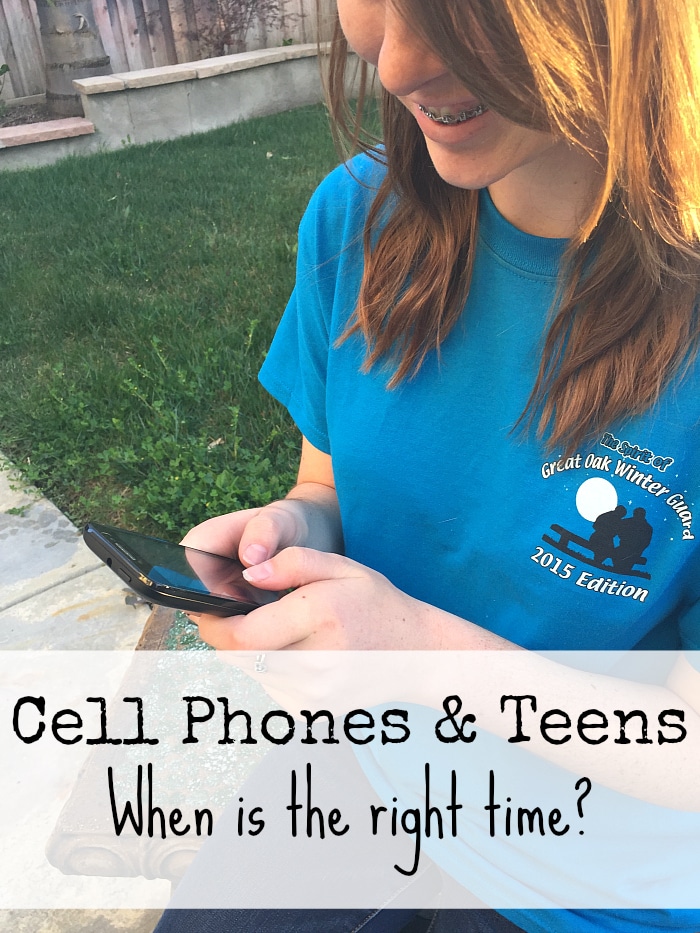 We have thought for a long time about getting our teenager a cell phone. For financial and maturity reasons we remained firm about having her waiting until she was 13. Recently I found a phone and service from Walmart Family Mobile that just made sense. It could possibly be the best first cell phone for tweens and teens around.
Cell Phone for Kids
When my daughter was approaching the "right age" I began searching for a phone and service that fit into our budget. When I was at Walmart buying groceries and other household items I decided to see what they had to offer. The Walmart Family Mobile service fit the "bill" perfectly!
The staff member was really helpful and told me about the benefits of the this service. It is a post-paid plan too.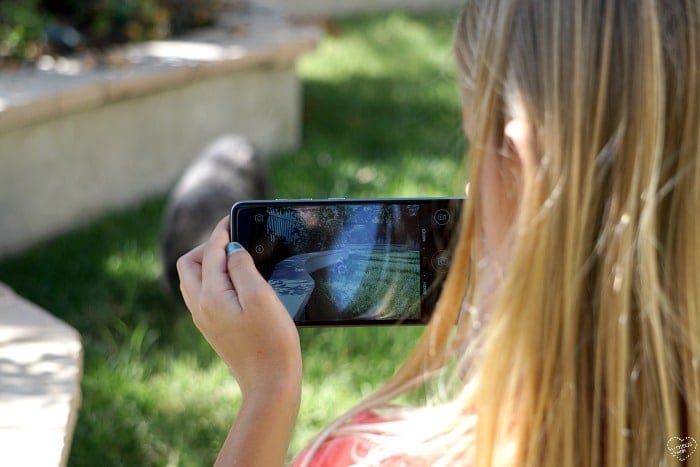 Cheap Phone for Kids
What that means is there is NO money paid up front for your service! You're billed just a small monthly fee at the end of each month for the plan you've chosen.
Just choose the phone you want (we chose the Alcatel Evolve 2 because it was on sale). You pick up a starter kit, and activate your service right there.
You can also choose to call on the phone to get your new phone number. Or switch your existing number and service over to their low cost plans.
Here's why I think this is the best choice for tweens, teens, and families looking to save money.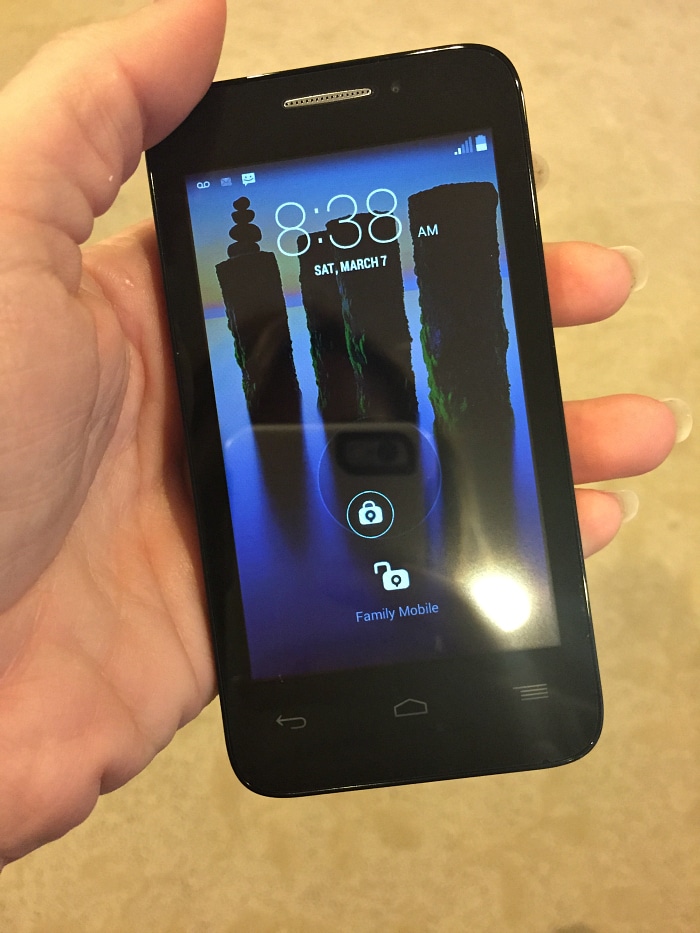 Walmart Cell Phone Plan
At just $29.88/mo. for unlimited talk, text, and data (for the first line) you can decrease what you're spending on your monthly cell service.
The 500MB 4G LTE service is great. When looking for the best first cell phone for teens, the Walmart Family Mobile service is great. There's NO contract and it's cheap.
This was a really important element when deciding what phone and plan to choose for our daughter. We felt at age 13 she was mature enough to have the privilege of having her own. But if we felt she in fact wasn't ready we didn't want be stuck in a year long contract. This solved that dilemma!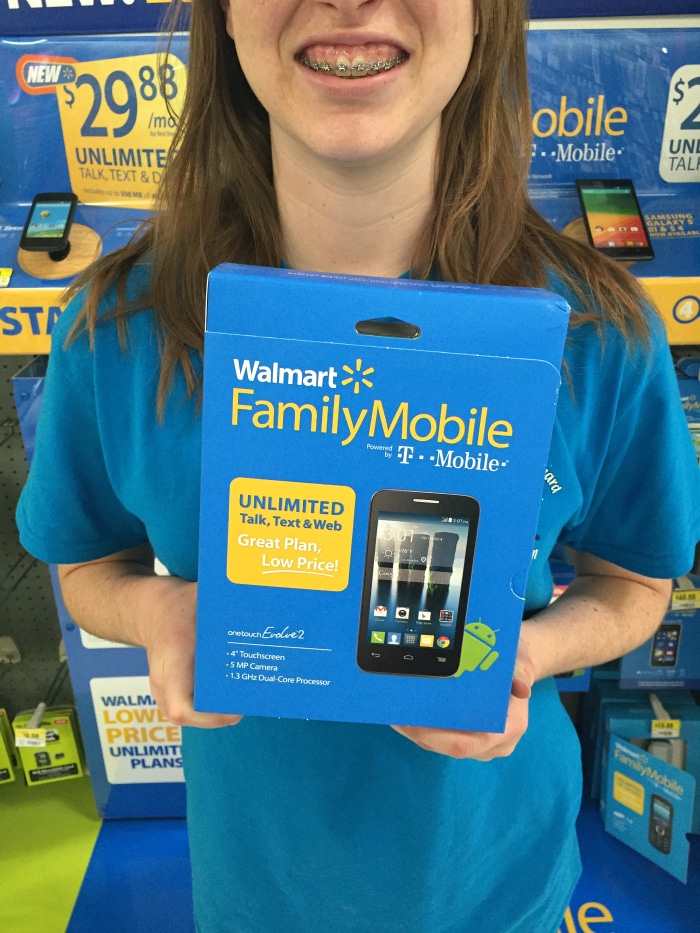 T Mobile Cell Phones for Teens
Can you tell by the smile on her face that she was and is happy about our decision. LOL. 😉 I am happy too. It's only been a few days now since we bought her the phone powered by T-Mobile. It has been great being able to get ahold of her.
It's given her a bit more independence too. We've talked about how she needs to continue to put her school work first. I don't doubt that she will continue to do her best in order to keep the privilege of having her own cell phone.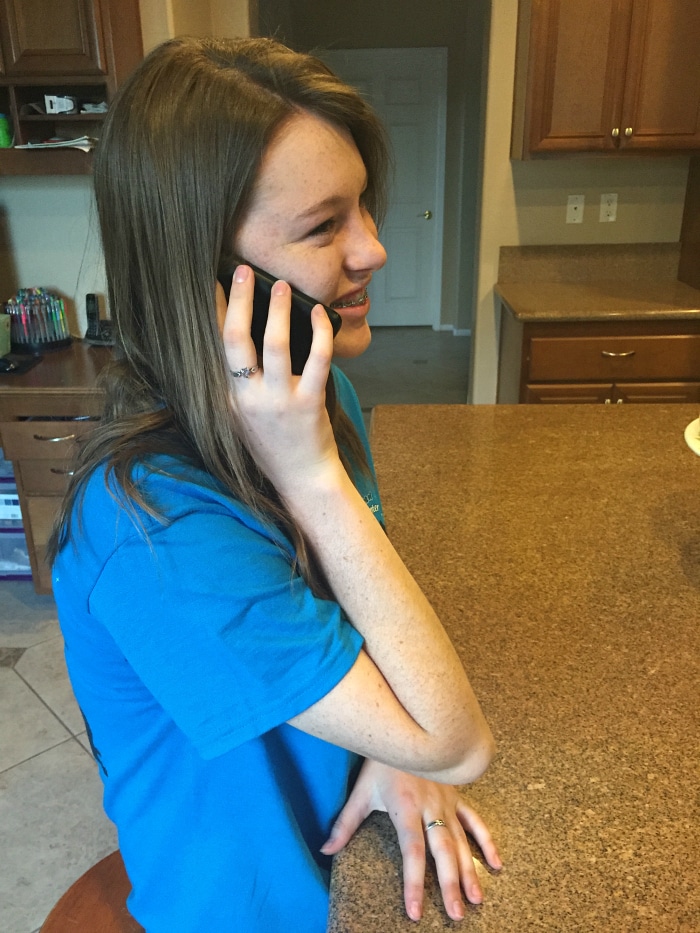 I have the relief of knowing that if I don't think she is ready I can put her plan on hold and reactivate her account at a later date. It's also nice to know that each month I am saving money on the Walmart Family Mobile service.
Every dollar helps, and us Moms deserve a bit of pampering with the money we save right. 😉 What would you do with the money you would save by switching to the Walmart Family Mobile service???