We visited The Aquarium of the Pacific Long Beach last weekend and it was a lot of fun! There was so much to see inside and out that we spent most of the day there, and had several hands on experiences there too…my kids love that! Special thanks goes out to the Aquarium of the Pacific Long Beach for sponsoring this post and providing tickets so my family could experience all they have to offer so we could share our pictures with you.
Here is a deal to visit The Aquarium of the Pacific M-F from 3pm-6pm for just $7/ea., perfect for a Holiday Break!
The Aquarium of the Pacific Long Beach is quite a site to see as it is next to a beautiful bay area, a mall, and some great shops and restaurants. It is quite large in size and has room after room of tanks filled with any type of sea animal you could imagine.
Aquarium of the Pacific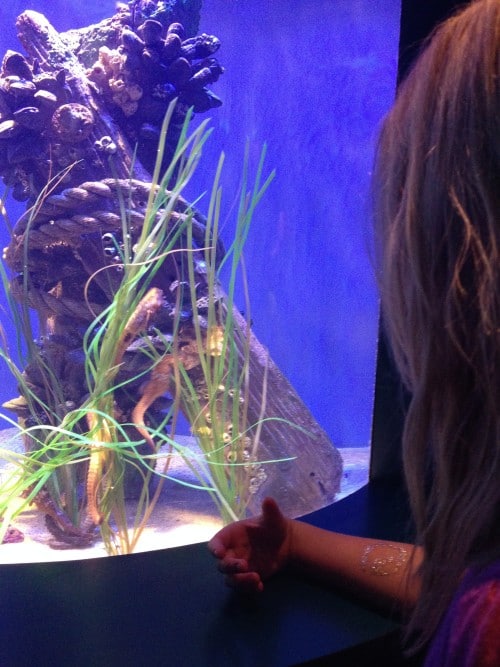 From the unusual to familiar fish you can see in a more natural habitat than a traditional home based fish tank, we saw things like sea horses and gigantic crabs and lobsters too…..seriously the largest I have ever seen before!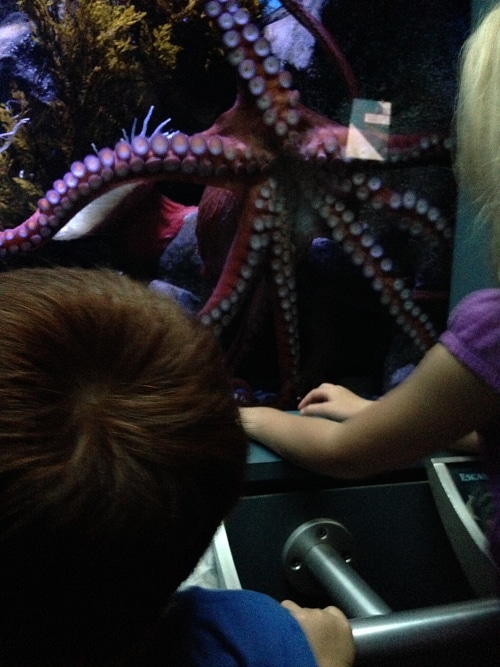 After we looked at many of the sea creatures inside we decided to head outside to see what we could find out there. There was an area where you could touch some animals (the picture at the top of this page reflect that), as well as penguins who were having a great time swimming and being in an outdoor area.
The structures are built so that young children can really get up close and see the animals, which is great. Inside they had one similar to this one for the sea otters and you could get right up close to them as they jumped out of the water and seemingly played with you through the glass…..so cute!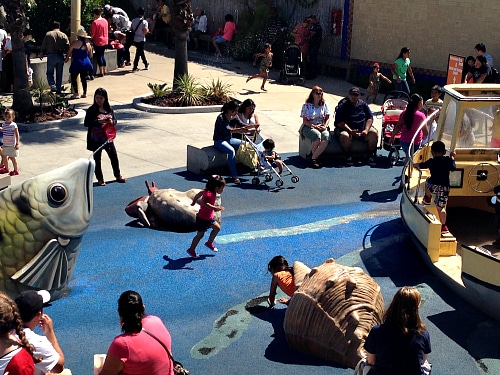 Before we headed back in we walked through the aviary, peeked at the shark lagoon area (large), and the kids were able to burn off some steam and cool off in this water play area….made a few new friends too. 😉
The all time highlight of the trip to the Aquarium of the Pacific though were their hands on exhibits like this one! Seriously, this is the coolest ones I've ever seen filled with sea stars, sea cucumbers, and lots more. So colorful and interesting as there was so much to look at and touch….mine didn't want to leave. After this, and on our way out, we spotted one more where we all were able to gently touch some jellyfish. Super cool….my husband and I even were curious and touched these as well.
For more easy recipes, tips and crafts please LIKE The Typical Mom on Facebook and follow me on Pinterest! You can also sign up for my free weekly newsletter which is packed with goodies I know you'll love. 😉