Where to buy vitamins so they're delivered right to your doorstep, plus a promo code to save money on supplements your family needs.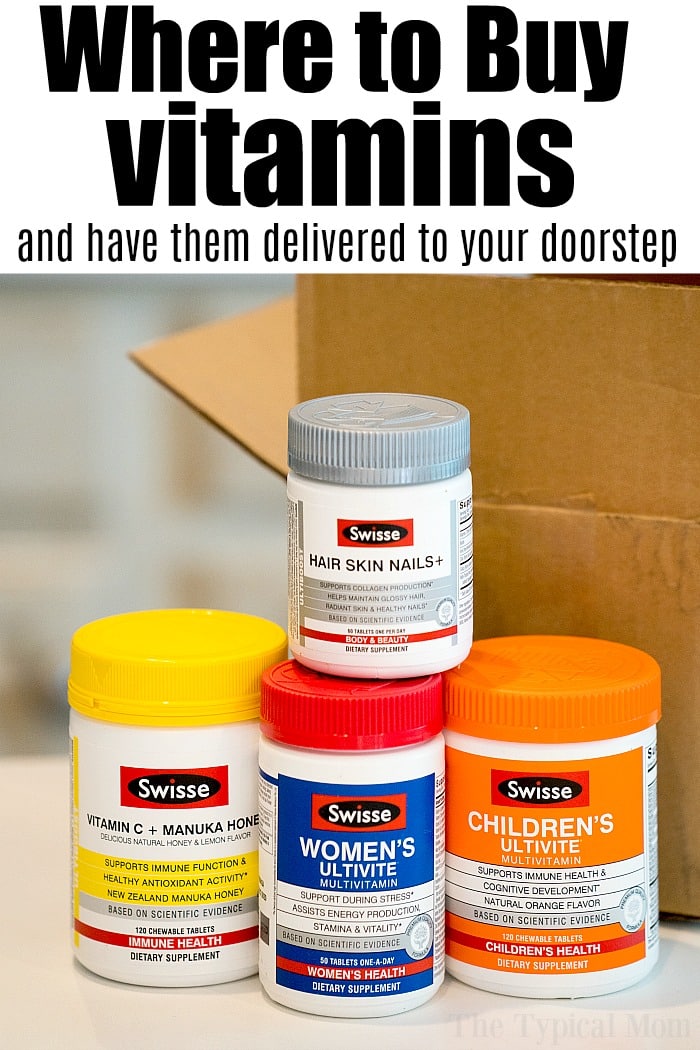 Wondering where to buy vitamins for your whole family? Well we found a site that has a large selection for men, women and children too! No need to drive around or settle for what your grocery store stocks, you can now get supplements delivered right to your door. That's my kind of shopping! Special thanks goes out to iHerb for sponsoring this post so we could share our experiences with you today.
If you're looking for quality vitamins delivery in the United States and outside the country we have a resource + promo code code to share with you!
How can I save money on vitamins?
Create a free account here
Add your items to the cart
Checkout + New Customers get a discount off their first iHerb order with no minimum purchase by clicking here.
Select shipping method
A few great things about iHerb is they offer customer service 24 hours a day / 7 days a week in 10 different language AND they carry over 30,000 natural products. Each can be shipped to over 150 countries. I buy just about EVERYTHING online so this was a huge draw for me.
For years I've taken a women's multivitamin. Everything seemed to change after having all of my kids and I will tell you that integrating this into my nightly routine has REALLY changed me (and my appearance) for the better.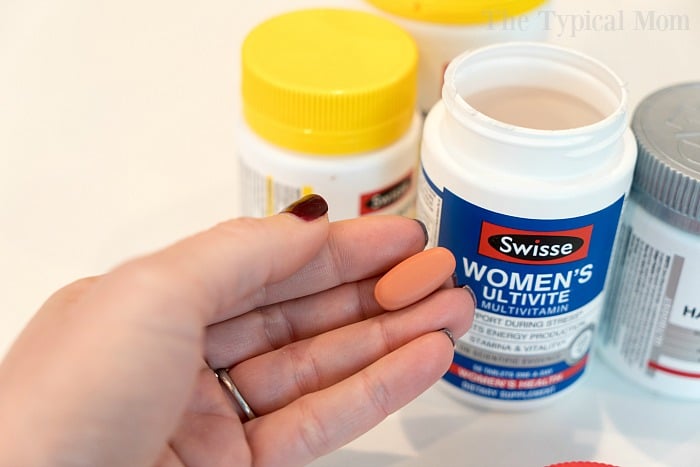 Let's be honest, your body changes after pregnancy.
You don't just have another person to take care of, but you take on a different shape and everything is a bit different like:
Many women lose hair – or it gets thinner (me)
Your feet grow – mine went from a 9 1/2 to a 10 and never went back
Skin changes – from acne, to dry skin, to blotches that stay even after childbirth
Hair can change drastically – I went from stick straight hair to quite wavy, and wavier with every child
Our bodies don't look quite the same – I was able to lose all the baby weight after my 1st but with every other I kept on a bit and got softer
Taking vitamins helps!
Ok so exercise is necessary, but let's focus on the changes in our face area. I will tell you that when I started taking a hair, skin, and nail supplement it was a game changer!!
My hair dresser actually suggested it to me when I went through skin cancer surgery on my scalp. I lost a fair amount of hair during that process and wanted to see if I could thicken what I had left to cover this area up. After a month or so of taking them daily she commented about the thickness of my hair. Then every time I went to the nail salon they commented about how healthy my nails were. How they grew really fast and long! I noticed the difference too.
Let's be honest, after 40 we all need a little more help than we did in our 20's. It's the truth.
Since it helped me so much I got my husband on the bandwagon of taking a men's multivitamin and now he also integrated this Vitamin C + Manuka Honey supplement into his daily routine.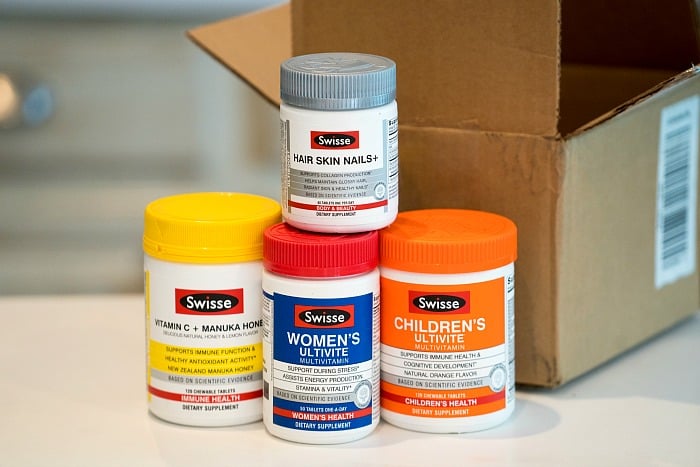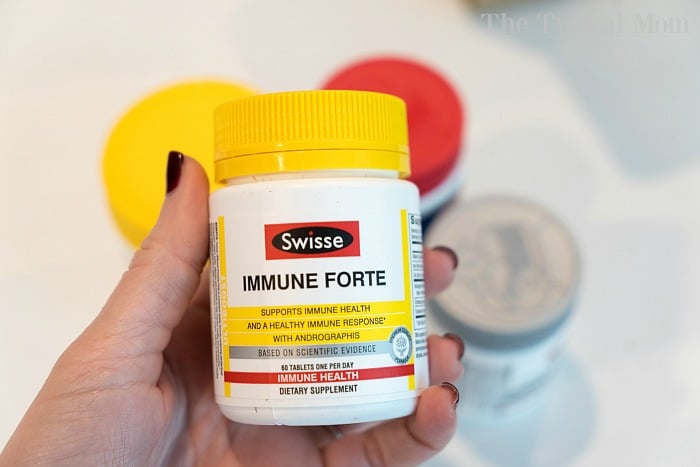 Another thing that's a must in our household since I have 3 girls in school, something to boost our immune health. By all means we need all the help we can get combating all those germs especially when they bring them home to us!
It has been tricky finding where to buy kids vitamins that my girls actually like. I have to be honest. They are picky when it comes to textures and flavors. Most vitamins are chalky and have a funky after taste but after my middle daughter tried these for the first time she said they were the best she'd ever had! "They have a sort of mango flavor, they're good!" Huge mom win for sure since we've had some "eewwwwww"s in the past. lol
I keep all of our vitamins in the kitchen cupboard so we don't forget them. My kids are older so it's easier to keep them accessible where we can all remind each other to take one in the morning with breakfast. Of course if you have younger children you'll need to keep them out of reach and hand them out one at a time each day.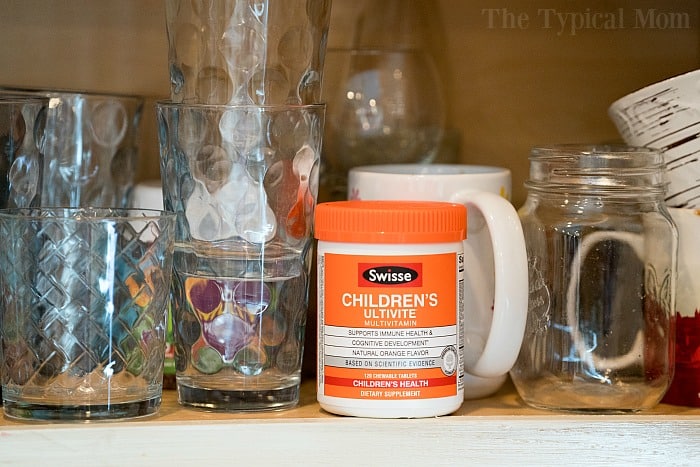 Of course vitamins and supplements are just a part of staying healthy in your every day life. Keep in mind these others, no matter what your age.
What is the best outdoor exercise we can do as a family?
Playing tag or touch football encourages running and are great cardiovascular activities.
Make an obstacle course
Jump on a large trampoline
Hula hoop
Ride bikes
Swim in your pool
Play a new sport you haven't tried yet together

Badminton
Baseball
Dodgeball
Kids are usually content with any free exercise. You don't have to go to the gym to work out, especially when kids are involved. They just want to do something with YOU.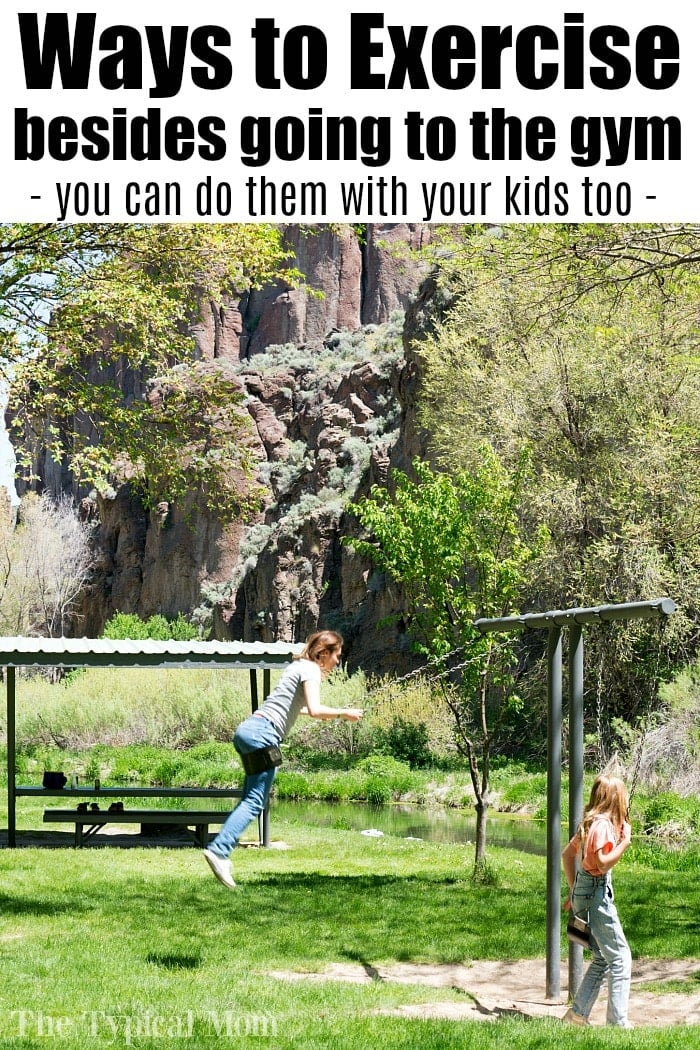 Ways to stay healthy
Decrease your stress

Try a yoga class
Meditate
Journal

Drink plenty of water

How much water do you really need every day?

The general rule is to drink 1/2-1 ounce of water for each pound you weigh.

Wash your hands often
Take supplements for overall health and wellness

Wondering where to buy vitamins? iHerb has them all including:

Men's & Women's Ultivite Multivitamin

Taken only once daily

Support During Stress
Assist Energy Production, Stamina & Vitality

Swisse Hair, Skin, and Nails+

Supports Collagen Production
Helps Maintain Glossy Hair
Radiant Skin & Healthy Nails
They're even suitable for Vegans!

Children's Ultivite Multivitamins

Supports Immune Health & Cognitive Development
Natural Orange Flavor (my daughter says it's kinda' orange/mango and yummy)

Last but not least, eat healthy!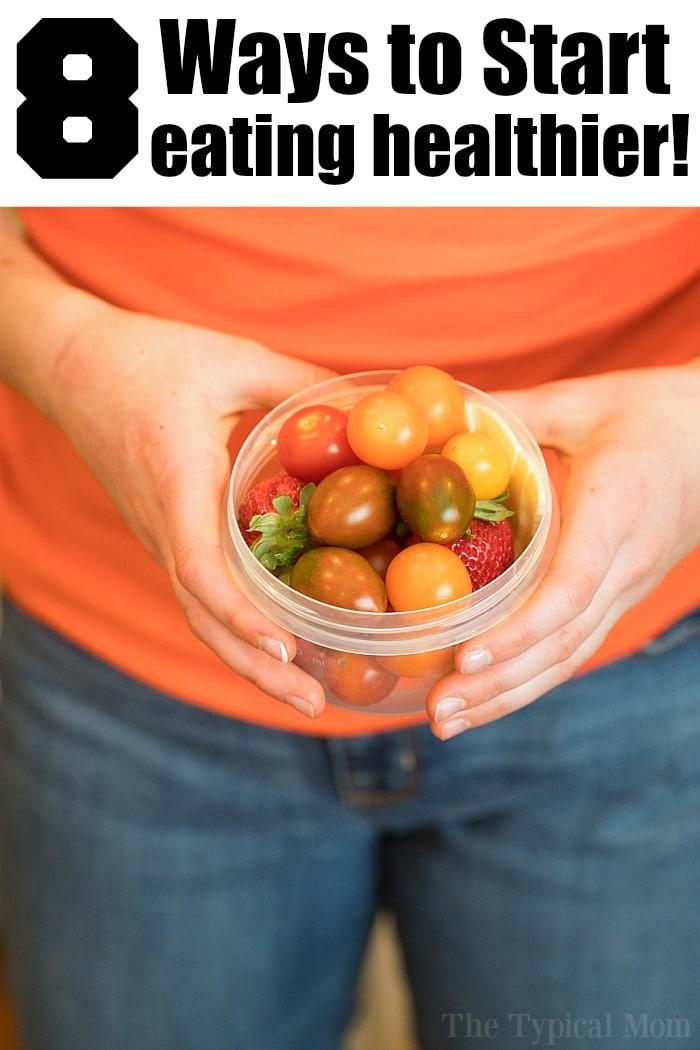 How do you begin to eat healthy?
Choose whole foods vs. processed
Avoid sugary drinks
Keep healthier foods readily available in your home
Snack on nuts!
Eat fish fish fish!
Choose whole grains
Use smaller plates when serving meals
Shop the outside of the grocery store, avoid the middle aisles with options that are less healthy
Now…where to start! Choose the Swisse vitamins you need and you'll be on the right track.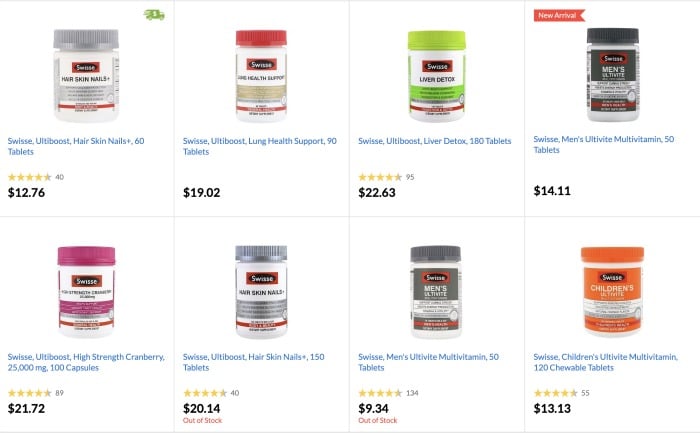 What are the 13 essential vitamins?
B vitamins
Thiamine (B1)
Riboflavin (B2)
Niacin (B3)
Pantothenic Acid (B5)
Pyroxidine (B6)
Biotin (B7)
Folate (B9)
Cobalamin (B12)
Believe me, you'll feel better when these are taken regularly. Start it for yourself. Do something else like get teeth whitening if that's what's been bothering you. Focus on your needs as a mom this year.
If you're wondering where to buy vitamins all in one place, and delivered to your door, iHerb is it! One stop shopping with discounts on just about everything your family needs.