Snickers turkey drumsticks are so fun to make at Thanksgiving! Perfect edible Thanksgiving craft for kids or just make to serve as dessert.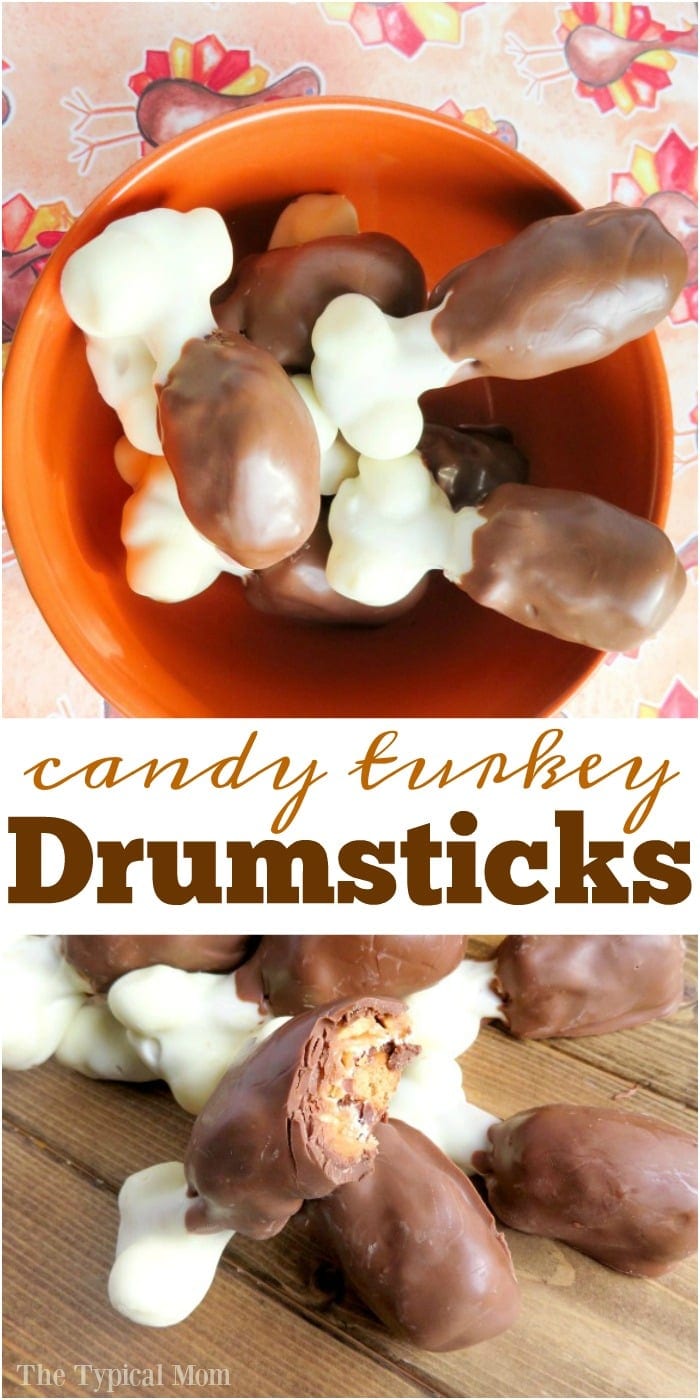 I know, it sounds silly doesn't it. Snickers turkey drumsticks….well they aren't in fact drumsticks but they sure look like them and are a fun edible Thanksgiving craft for kids. Now if you were lucky enough to grab a bunch of leftover 50% off Halloween candy you're in luck. (originally published 11/16)
Otherwise just grab those mini snickers bars at the store, some marshmallows, chocolate, and pretzels to make this Thanksgiving dessert.
Candy Turkey drumsticks
White chocolate chips
Braided pretzels
Mini marshmallows
Snack size Snickers (grab some after Halloween or cut larger bar into 3rds)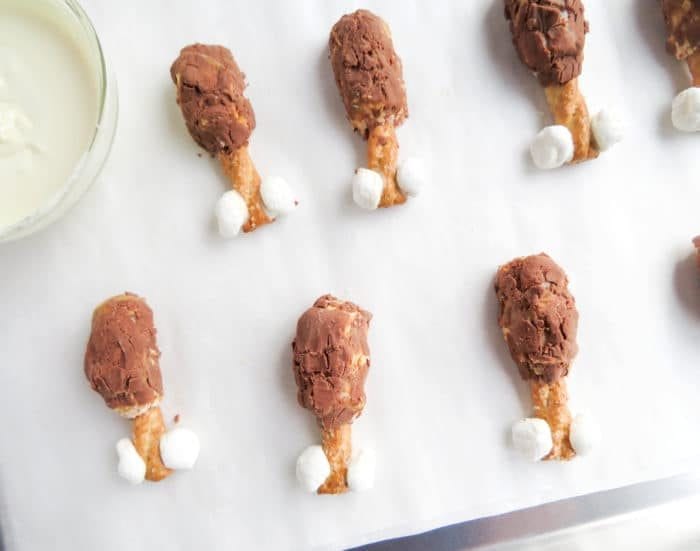 Instructions:
Put white chips in a microwave safe bowl for 30 seconds, stir, again until chips are smooth and melted. (using 1/2 tsp. of coconut oil really helps the melting process)
Dip the end of a mini marshmallow in the white chocolate and attach it to the bottom right side of the pretzel, repeat for left. Put them on to a cookie sheet.
Put cookie sheet in fridge until chocolate is hard.
Shape snickers bar around the other side of the pretzel so it looks like a turkey leg.
Dip just the pretzel and marshmallow end in the white chocolate, put in fridge until hard.
Melt brown chocolate melts the same way as white chips, dip just the snickers end into this chocolate, put on parchment paper and into fridge again until hard.
Ready to eat!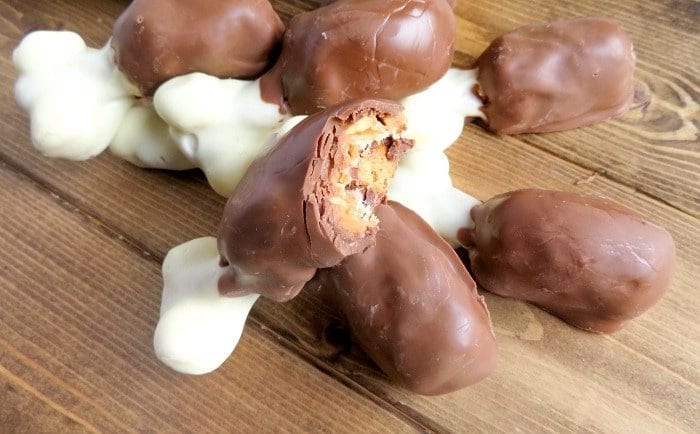 This could be a great edible Thanksgiving craft for kids or just make them to serve for dessert on that day, or before.
Everyone will surely get a kick out of them, adults and kids! If you love these Snickers turkey drumsticks you should check out our Thanksgiving Bingo that is fun and Thanksgiving placemats kids can color too.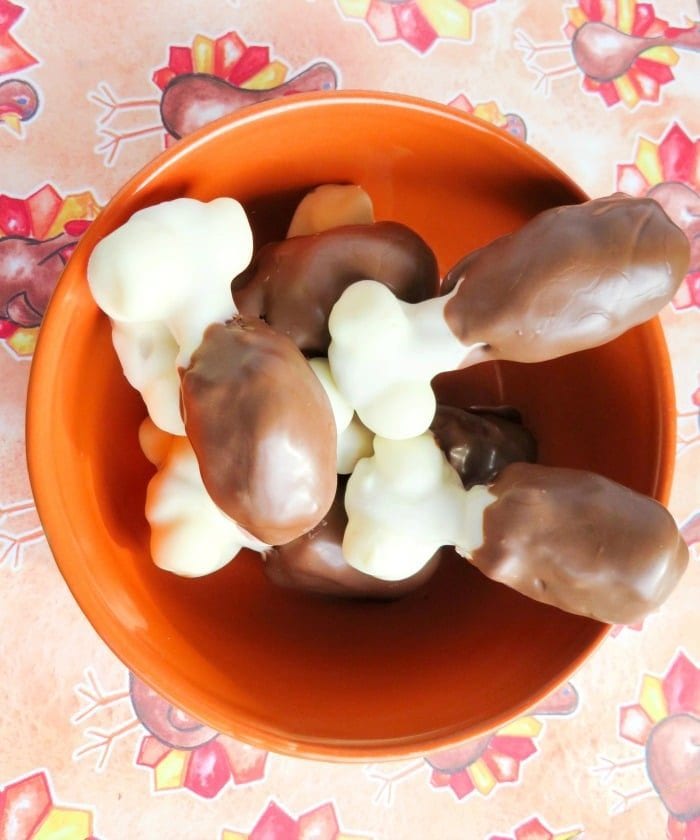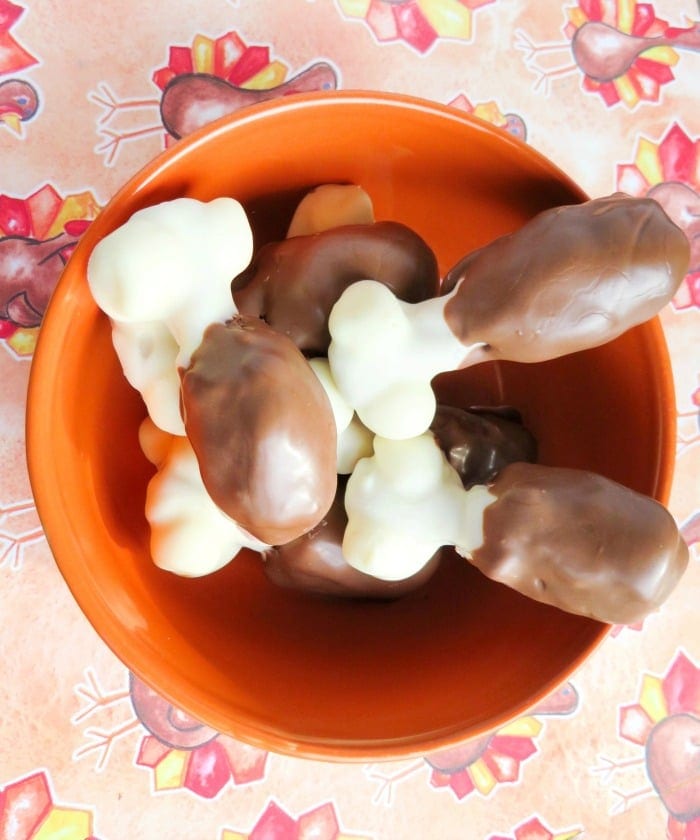 For more easy recipes, tips and crafts please LIKE The Typical Mom on Facebook and follow me on Pinterest! You can also sign up for my free weekly newsletter which is packed with goodies I know you'll love. 😉