Best acne treatment for teenage girl home remedy and on vacation! Convenient and effective acne treatment for teenagers and tweens no matter where you travel.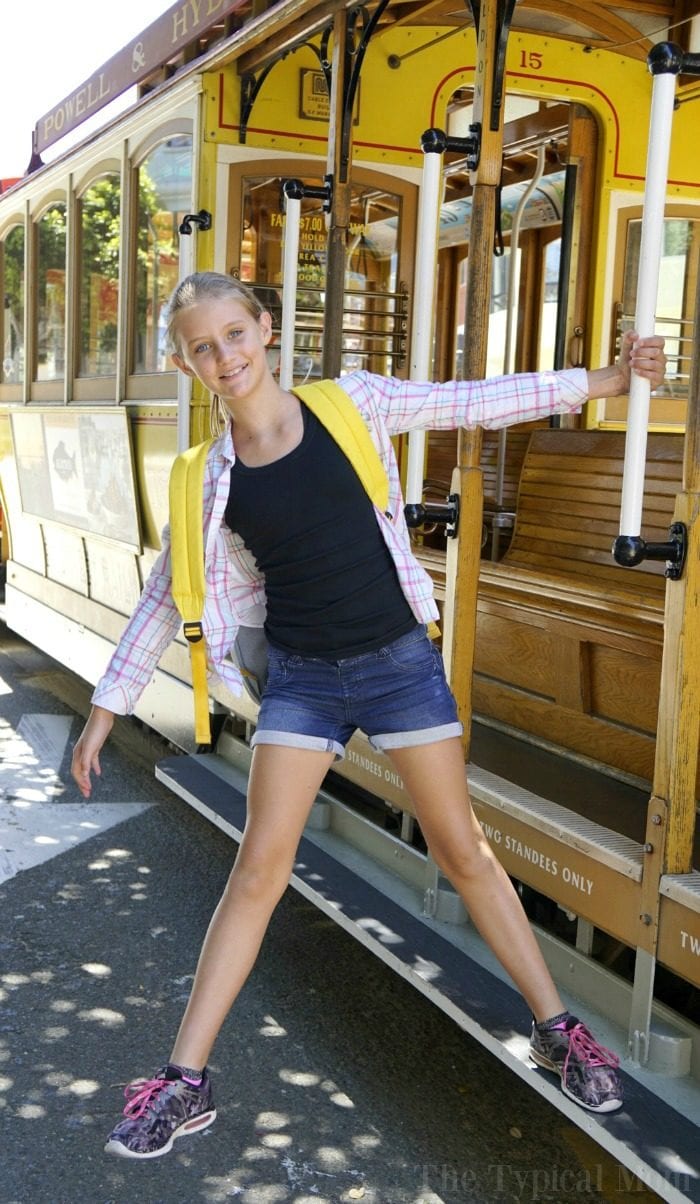 I am no stranger to how to treat acne! I suffered horribly when I was a teenager, so when my girls entered puberty I crossed my fingers that they wouldn't suffer the same fate. Luckily I had years and years of using different acne products myself and knew which ones were the most effective. Special thanks goes out to OXY for sponsoring this post so we could share our experiences with you.
Best acne treatment for teenage girl
There are a few things that you should always do at home that will help combat breakouts long term. Following these tips every single day can really cut down on breakouts like;
Changing your pillowcase every other day
Showering every single night or right after rigorous activity

use this skin exfoliator every single night

Cut out or down on makeup on the face
Minimize sugars in the diet
When you aren't home this is a bit more challenging but it can be done. This summer we took a week long road trip to Sequoia and then to San Francisco. Here she looks carefree and confident, but before we left she was pretty self conscious about her skin. Had major breakouts especially on her forehead.
As a mother to three girls I always want them to feel comfortable and as confident as they can be. Especially in new situations and around new people.
Teenage hormonal acne
When we are traveling we meet a lot of new faces and that is part of why we love it! We are on the go frequently and when we are not at home I like to travel light. I'm talking everyone gets a small duffel bag, and "we're only taking EXACTLY what we need" kinda' packing.
Finding things we need that can travel well are ideal That's why finding this OXY On-The-Go Acne Stick was just perfect timing!
How to treat acne on vacation
When we were in the hotel she could spot treat on her forehead and a spot on her cheek using the twistable stick seeing a difference in just one day!
I even had a spot under my nose that showed up and I asked her to use it just before bed. It shrunk over night for me and I felt much better the next day. I gave my teenager one to keep in her backpack too so if she felt a breakout coming on she could spot treat it.
Because it goes on clear via a handy mess-free applicator, she can spot-treat at any time. Nobody will be the wiser. 😉 Perfect how to treat acne solution for sleepovers, vacations, and any other on the go events.
Not only did it help my daughter but surprisingly I was able to use the on the go stick too. Success in a little package.
You too can find OXY On-The-Go Acne Stick at your local Target and Rite Aid stores near you.
This is a sponsored conversation written by me on behalf of OXY. The opinions and text are all mine.