If you're wondering what is Nekter Juice Bar and why should I visit, here's my answer! Healthy and delicious drinks and treats are just the beginning.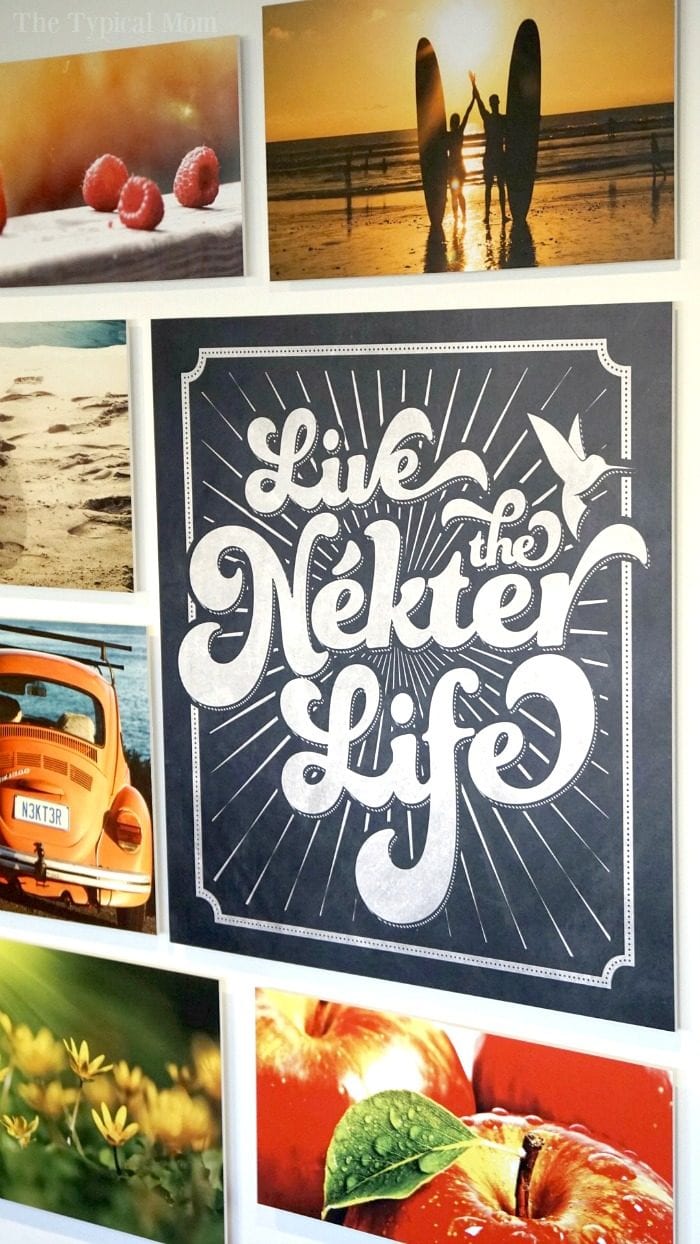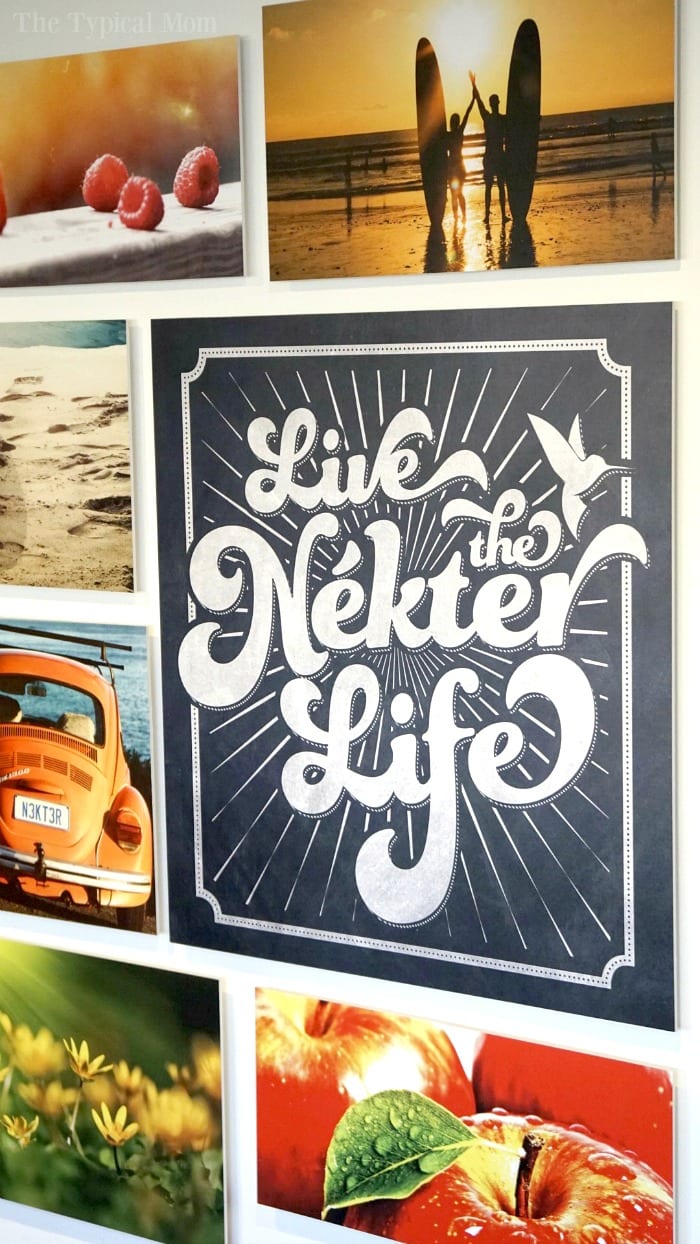 To be honest, I also asked what is Nekter Juice Bar before visiting their headquarters in Santa Ana. I was really excited to answer this question, and I did. Sponsored visit, we thank them for that.
Love love fresh squeezed juices but rarely have time to do it myself at home. One thing I knew was that they focused on healthy living and had some phenomenal juice blends.
You could customize your own drinks too! After visiting and tasting their newest creation, Skoop, I came away with a lot more regarding this store and what it stands for.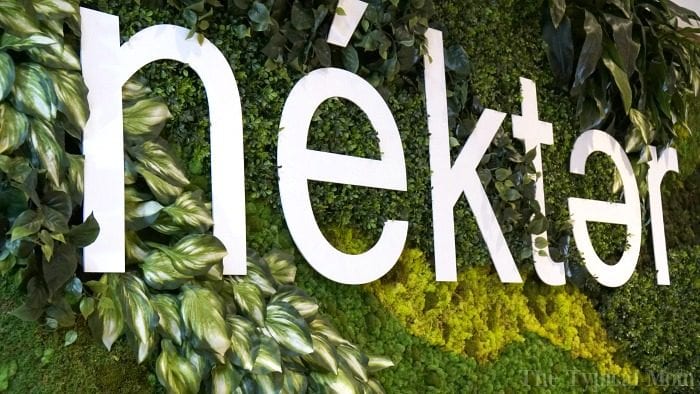 The main reason I was invited to the pre launch was to try their latest creation called Skoop! Like it sounds, it is a treat that reminded me of frozen yogurt with fresh toppings.
YOu can add things like fresh fruit, grated coconut, and other goodies. Other than it being delicious I found out after speaking with one of the cofounders of Nekter that it is:
Dairy-free
Gluten-free
Soy-free
Made fresh every day in small batches
Available in 2 flavors; chocolate and vanilla (2 more coming in August)
Can be topped with up to 3 items for just $1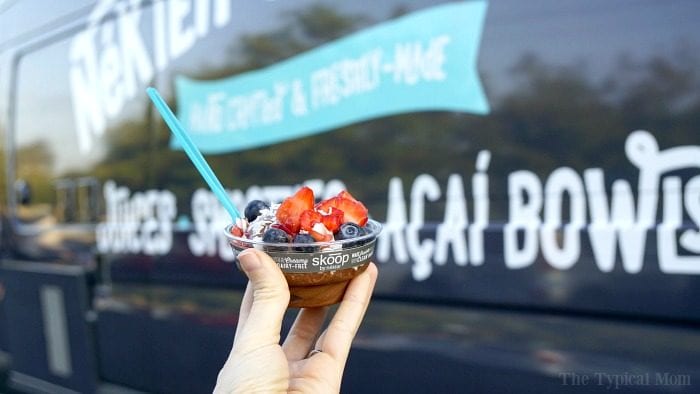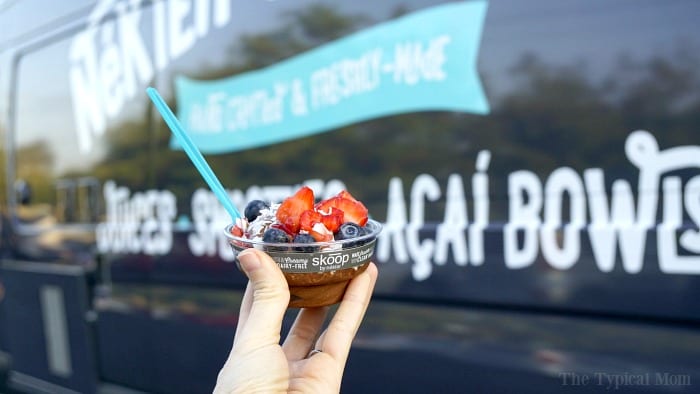 This is the one I had. Okay I tried the vanilla one my friend had too but I just cannot resist chocolate. With blueberries and coconut (my favorite) on top it was kinda' my dinner that night. 😉
Super healthy so no guilt. Since it is going to be all the rage this summer, Nekter Juice Bar decided to extend their hours until 9pm and some Nekter locations will be open until 10pm!
What else is cool??? You can try Skoop for free on the 9th too!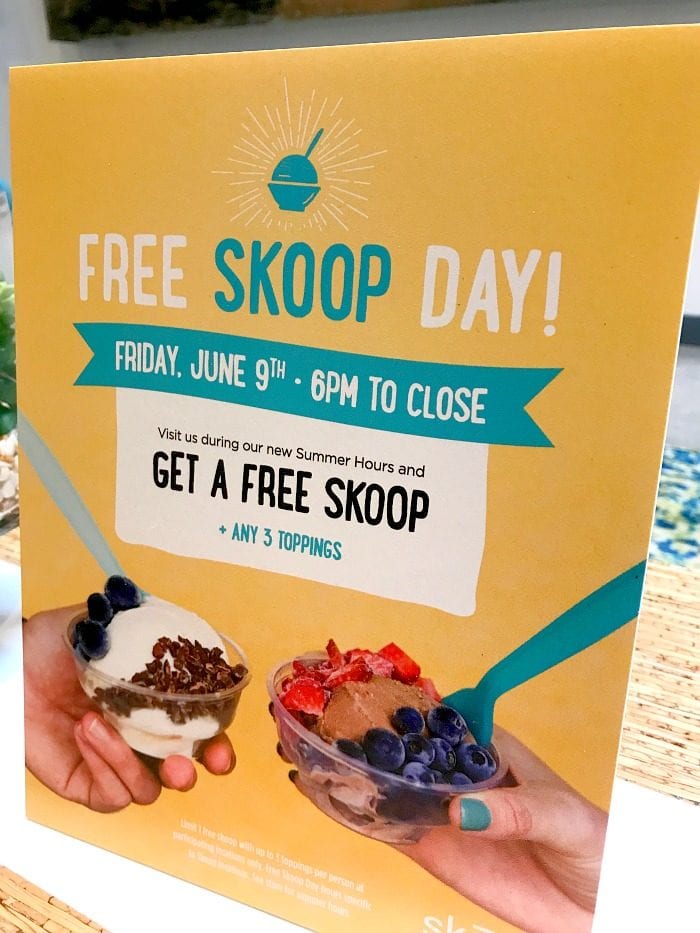 That is right….bring the family in to your local Nekter location that serves Skoop. Let everyone get a low calorie, healthy Skoop of pure indulgence topped with any 3 goodies they want!
They call it a frozen treat because it is made with creamy cashew milk and clean, plant-based ingredients. Great for those who need gluten-free and dairy-free treats that taste amazing (like my husband)!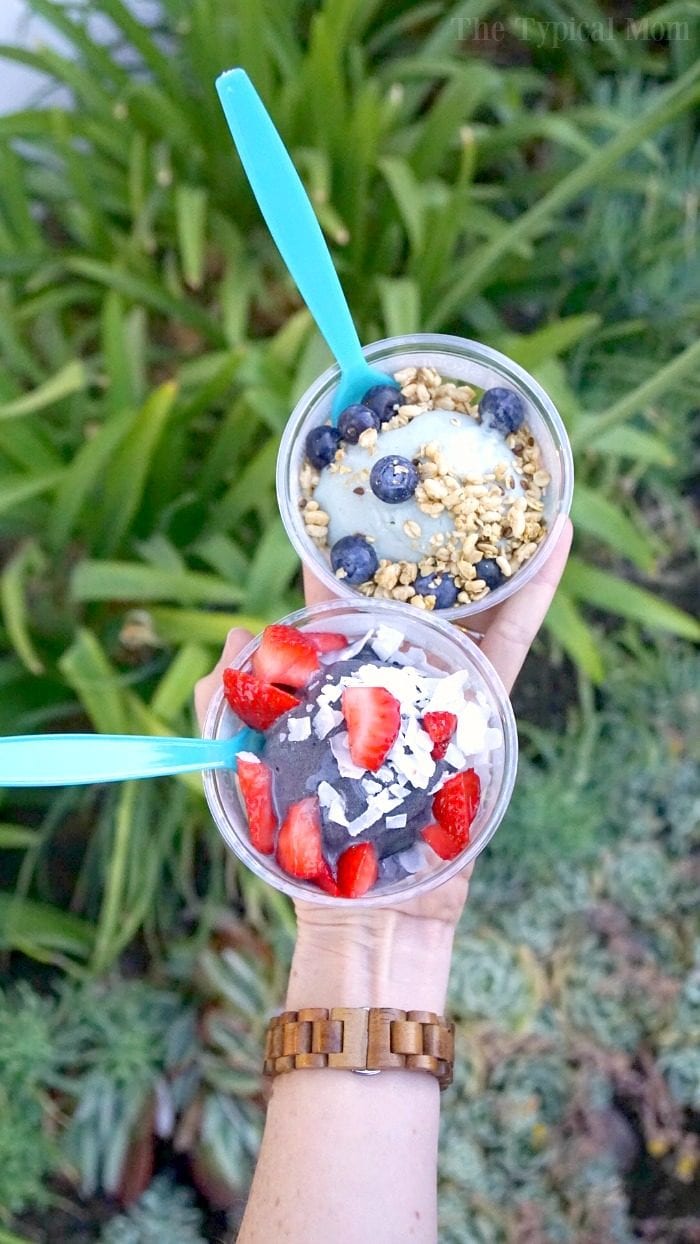 Ok so we got another added treat while we were there, we got to taste their newest flavors due out later this year. They're adding activated coconut charcoal, and blue-green algae ice cream!
They were unique and one was tart & perfect topped with fresh fruit in the hot summertime. A definite must try!
Full of all natural ingredients and a low calorie treat, Skoop is something you should try along with the other fresh items Nekter serves that are free of artificial sweeteners, chemicals or preservatives.
If you were wondering; what is Nekter Juice Bar I hope this shed some light and sends you out to find a local Nekter Juice Bar near you here so you can give them a try. 😉