We all want to be financially secure, myself included, and teach our kids the value of saving money too! Many of us work hard, cut down our spending as much as possible, and even clip coupons (hand raised) to save every dollar possible, but sometimes that is not enough. Finding useful tools to help you save money, and articles to improve your financial knowledge is awesome, and I think I found a great one…let me show you. Special thanks goes out to Massachusetts Mutual Life Insurance Company for sponsoring this post so I can share these tips with you.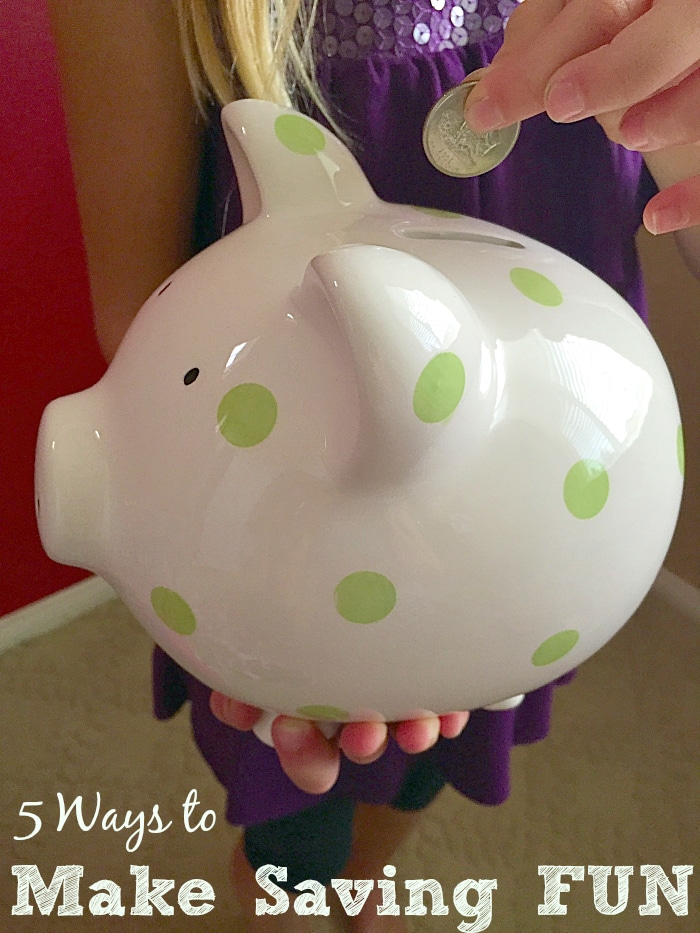 I think as a Mom it is my job to teach my children everything I have learned when it comes to saving money, and I think it starts with the little things that come up on a daily basis. Use the trips to the grocery store and questions about "what do you do all day Mommy," to explain the value of hard work and that hard work = money + saving = ability to do and have fun things. Of course I don't know everything there is about saving for college, and I am always on the lookout for better ways to do that on sites like MassMutual, but when I learn something new I try to teach them what I've learned in an elementary way. Here are a few tips on how we've made saving money fun in our house you could try too:
1. Get them a piggy bank – If you have the means to allow them to pick out their own, let them pick their "favorite" one from the store in order to get them excited about the idea that they are going to begin to save their money. You can create one at home for free too by using an empty shoe box, cut a slit in the top to drop in their money, and let them decorate the outside with stickers and crayons.
2. Dream chart – Get a poster board or large piece of copy paper and let them either cut out pictures of things they want out of magazines, or draw them. Let their imaginations go, within reason, so they can save for something that may take them a while to get but with hard work they can earn enough money to buy it.
3. Share your past – Pull out those old photo albums from when you were their age. I am sure you have a picture of you with something you bought with your own money that was special to you (and you probably remember the very first thing right now – mine was a handheld gaming system). You will both have fun reminiscing, and it will show them that you did what you are suggesting them to do when you were little!
4. Encourage unity – If you have multiple children, suggest to them that they could pool their money together if they chose to buy something big that they could all share (like a trampoline, I am sure they have something big in mind they could agree on). Put that on their dream charts and once they've saved their money for a while, they can discuss whether they want to go in together to buy the larger item or not.
5. Savings chart – Print out this savings chart for your kids to track their progress. Children always do best when they can see it (they won't see how much money they actually have if it is inside a box or piggy bank) with their own eyes! Each time they deposit a dollar (create any denominations you want for every mark on the chart), they can color in the mark and see their savings grow! Have them write what they are savings for on the bottom too so they are reminded of their goal. 😉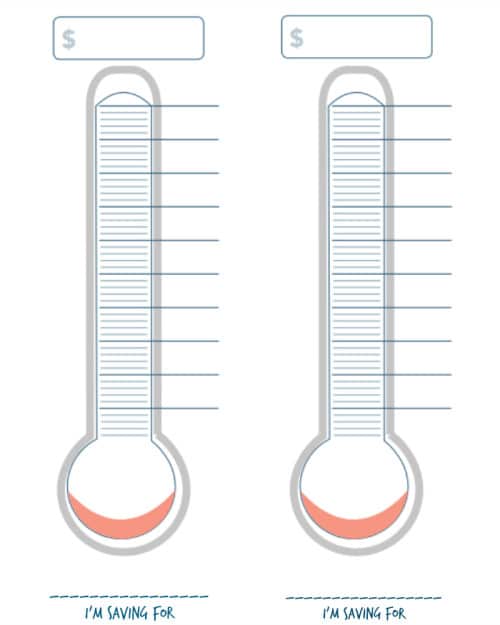 Just like my kids like to save money for things they want in the future, I am no different. Of course what is on the top of my mind are things like college tuition and retirement planning, but nevertheless I am always trying to learn more and more about how I can plan for the future and make the best financial decisions to get me to my end goal. Did you know there are FREE resources out there to help you develop a plan to save for college like this college savings calculator from MassMutual?? LOVE free and helpful resources!
It is great! Just put in the amount of money they will need, answer a few questions after that, and they give you an amount you should save each month until they are ready to graduate. Number 2 on my list of worries is, "will I have enough money saved when I want to retire in order to live comfortably", MassMutual has a great resource for that too. Their retirement planning calculator is similar to the previous one but of course it focuses on retirement. Just takes 2-5 minutes to complete and is a great way to get started when it comes to planning for your future!
These are top on my list of priorities but you may have something else in mind. Whatever your short or long term financial goals might be, MassMutual is a great resource! Since this month, April, is deemed Financial Literacy Month there is no better time than now to secure your financial future and protect those around you who matter most. 😉
This is a sponsored post written by me on behalf of MassMutual.