It's summertime!! Ok, so what does that mean when you're a mom….well a lot of entertaining kids, vacations, and a bit of relaxing at home too. Our worlds turn a bit upside down during these months as we're away from home and often worry about our empty homes. Here's a bit of summertime security for Moms (and families) that can give you a bit of peace of mind while you're away and at home spending time with your kiddos. Special thanks goes out to Ring for sponsoring this post so I could share this new technology with you. 😉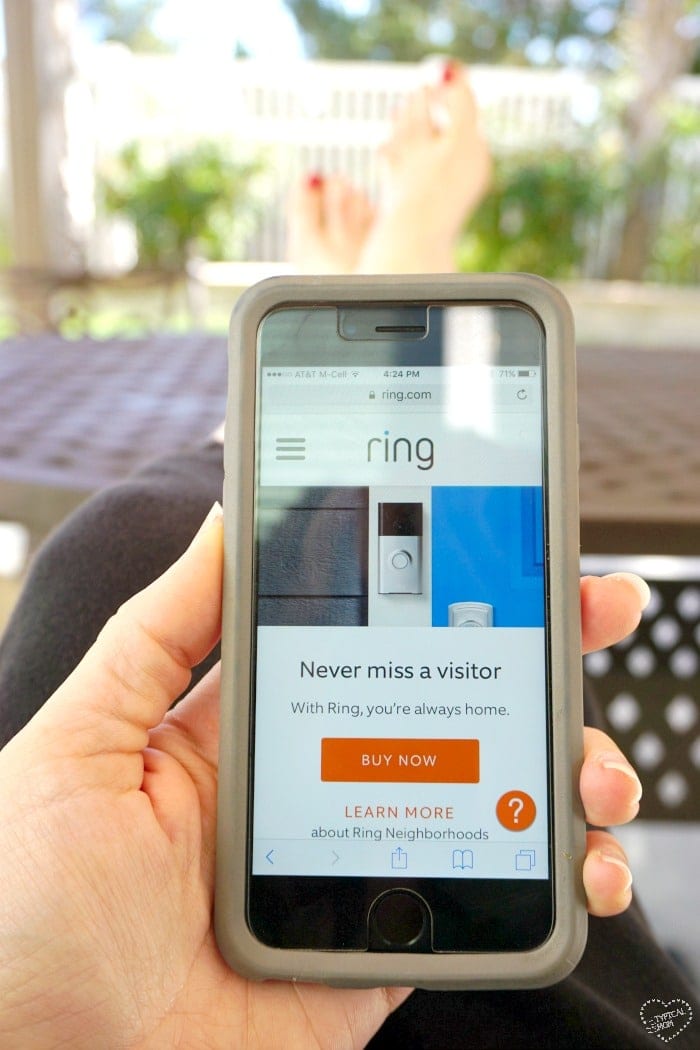 Yes this is me….putting my feet up while my kids play in the backyard. We just returned from a week long road trip and seriously I think it takes at least a week to recover from the journey out of state. 😉 Before we left we did all the "regular stuff" like locking all doors, securing all the windows, and hoped that nobody would notice we were away for quite some time. But what if……. What if there was a way to give those coming to your door while you were gone the sense that you were in fact there…yet you were actually hundreds of miles away. There is a way with Ring.com!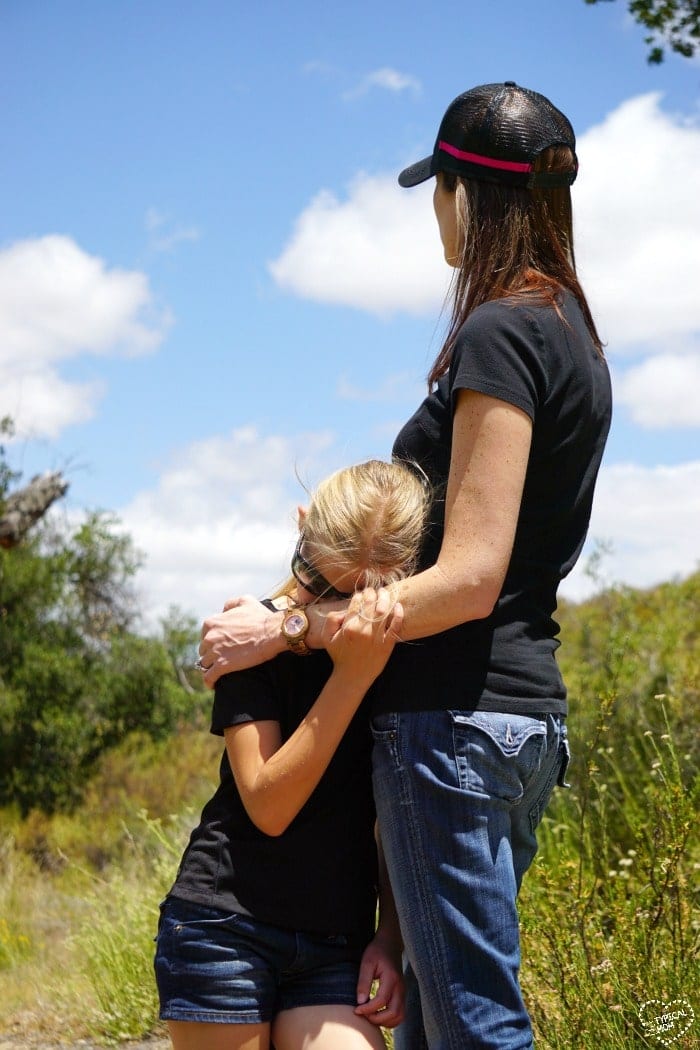 Here we are hundreds of miles from home without any way of knowing whether someone was at our door, dropping off a package, or snooping around to see if we were in fact away BUT Ring.com gives you the ability of seeing those people right on your smartphone. That's right. Throughout the day during your hikes, picnics, and exploring during your vacation you can see who is at your home from anywhere AND it alerts you if someone is there. Here is how it works.
After easy installation of your Ring Video Doorbell you would then be able to see around the perimeter of your house, not just someone standing right in front of it. Whether you are in another state or just sitting in your backyard playing with your kids you would be alerted on your smartphone when anyone enters the perimeter you've designated. Then using the APP you can pull up the camera and see just what is happening without leaving your seat!
No more telling the neighbors you will be away and hoping they will keep a look out, with this new technology you will instantly be alerted to possible intruders, deliveries, or visitors. Not only that but Ring.com offers Cloud recording to capture images you may need later.
If your visitor rings the doorbell wondering if you're home…..you "are home" no matter where you really are because you can speak to them using your smartphone (pretty smart if you ask me). Two way communication can occur no matter your physical location or distance from your home, which will give the impression to whomever comes to knock that you are there…. thus securing your home. But Ring.com didn't stop there….they have even more added security feature right at your fingertips.
If you're anything like me (a little paranoid at night and when we are away), the ability to lock your doors using a smartphone would be fantastic! If I could lay in bed and with the touch of a button, APP, I could lock all the doors in my house I'd be ecstatic…..ok, call me a bit lazy. Smart locks are available for just this. Pair them with the Ring Video Doorbell and you're set wherever you go, for as long as you're gone with the peace of mind that you can see everything that is going on AND would be recorded….just in case.
I don't know about you but once I became a Mom everything changed. Doors got checked twice, doors were never opened for strangers, and anything to make me feel safer while at home or away with my kids was priority #1. Seriously……this technology is GENIUS Summertime Security for Moms. 😉