I found Splash waterpark coupons good for this great water park in La Mirada that is fun for adults and kids alike.  You can get TWO tickets for just $19 here. It's just for a limited time so grab them, they are open 'til Sept. 28th and you can buy up to 4 vouchers…..which means 8 of you can get in for a steal!
Grab your Splash waterpark coupons here!
Splash! Buccaneer Bay Waterpark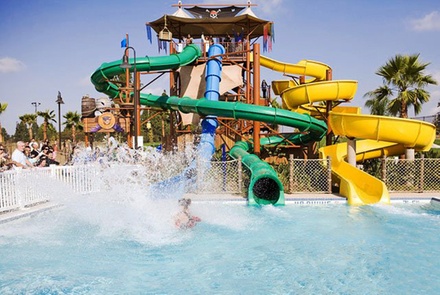 If you'd like to receive more great deals such as this one Please Subscribe to my Newsletter —> HERE! 
 Thank you for supporting Temecula Qponer.